Aug 10th 2022
Taking a trip to the beach, having a barbeque with family and friends, digging into delicious fruits, or enjoying an icy treat. These are all trademarks of the summer season. Although summer is off to a different start, we have the opportunity to get creative and still celebrate the season.
Bring summer fun to your Zoom video conference calls with one of our 5 seasonally-themed backgrounds!
See how to change to a custom Zoom background here.
Waves of Color
This colorful background is reminiscent of the warm sands and cool water at the beach. It's tones are the perfect mix of the sunshine bouncing off the waves and sand. Add this beachy background to bring some extra joy to your Zoom conference call.
Keeping Cool
One of the best parts of summer is enjoying a cool, refreshing treat at the end of a hot day. You can bring that refreshing reminder to your Zoom call with this custom background.
Tropical Greenery
Plants are growing more lush and green as the weather heats up. Bring greenery indoors with this fresh and natural custom Zoom background.
Palm Springs
Whenever we see palm trees we immediately are transported into a tropical setting. This background is a bit of palm trees and art deco twist, because it is reminiscent of Palm Springs a desert vacation spot with palm trees instead of the usual place for palm trees
Fruity Delight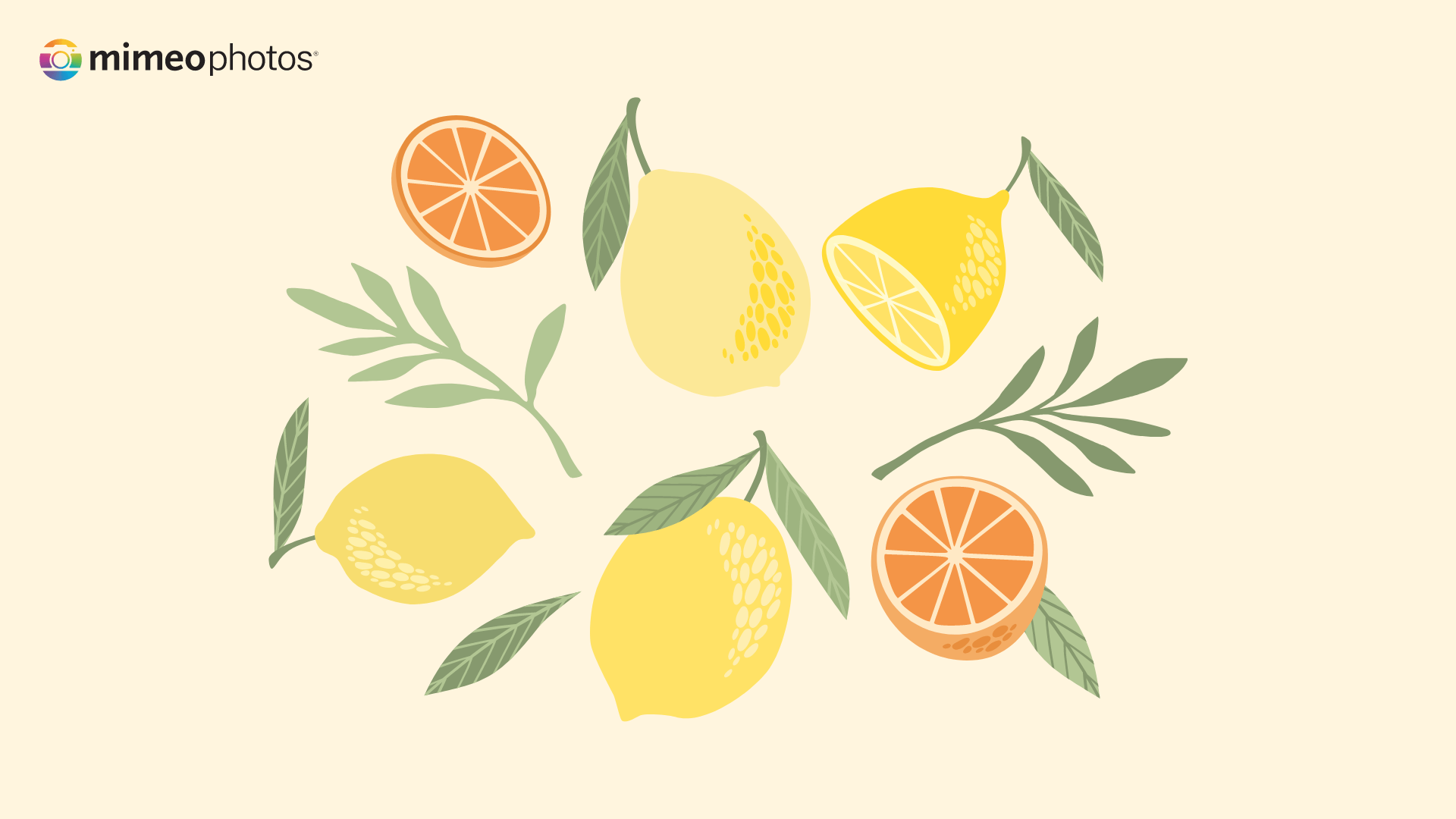 Citrus and watermelon are a delicious complement to summertime activities, this is even true for video calls. Try pairing this fruity custom background with your summer Zoom conference calls.
We hope that these backgrounds help to create new twists on our seasonal traditions while still making them special.
Creating your first project?