Sep 8th 2021
Shopping for your parents and grandparents is often tricky. Especially for those who seem to have everything. You want something that they love but the same old gifts and gadgets just won't do. No matter the occasion, even it's just because, photo keepsakes show how much you care. They require a lot of thought and intention, but don't be overwhelmed.
Here are five gifts for parents and grandparents that will help them hold the moment:
1. Upgrade Their Frame Game
Any warm home is filled with pictures and frames. Create some new additions for mom and dad with:
Photo prints: Order a bundle of new photo prints to update current picture frames, new faces for the fridge, and for their wallet. They'll love it for welcoming new members of your family.
Mounted prints: Your parents will simply love this iconic photo project. A little less traditional than a photo canvas with its distinct textured edge. It's perfect for adding a pop of color or depth to any room.
Tabletop decor: We adore tabletop decor for its no-fuss display. Place the piece on any surface like an end table, desk, or nightstand — a perfect addition to any room.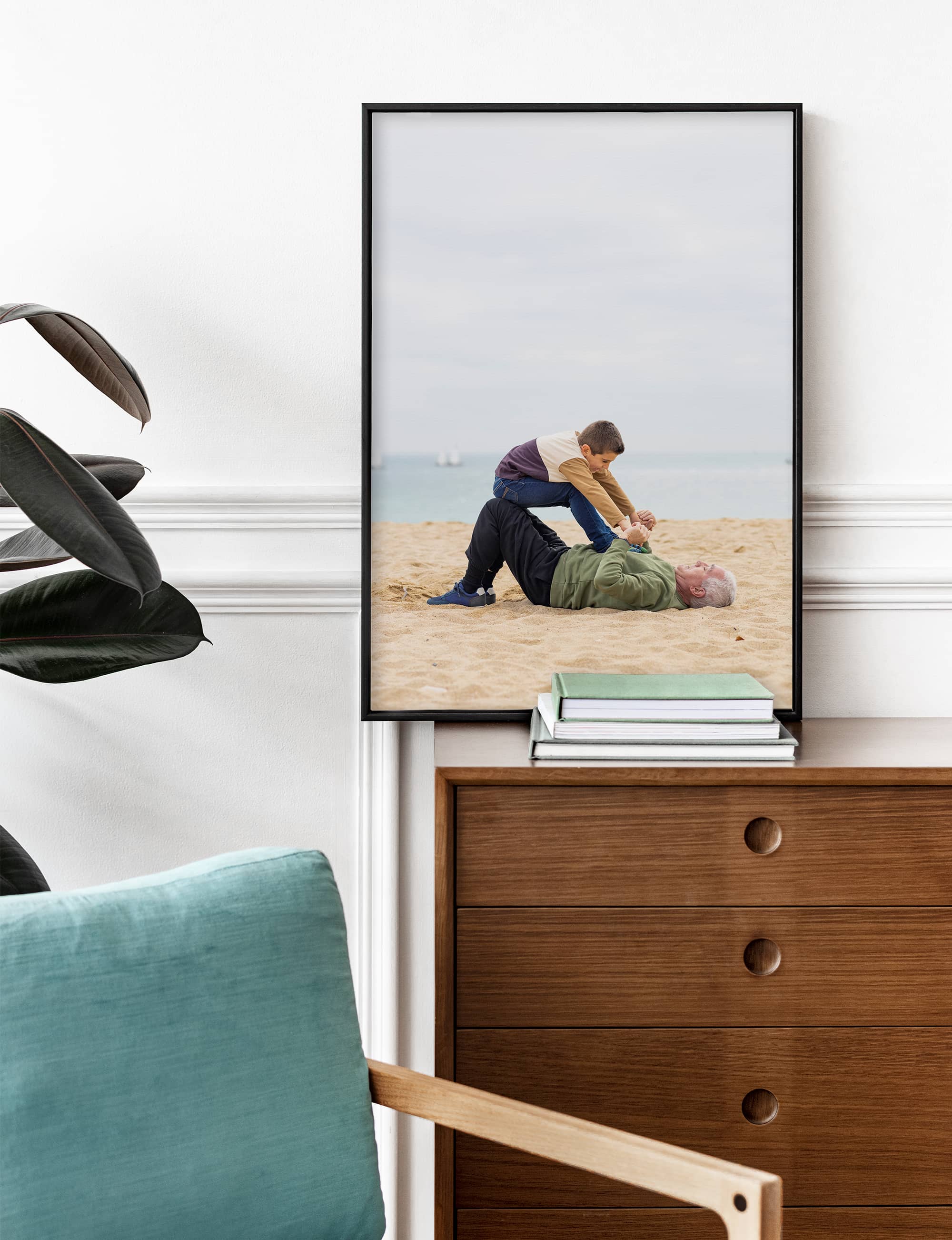 2. Make a Personalized Puzzle
What better than a gift they can unbox and reassemble time and again? Choose a photo that your parents will enjoy looking at or something that sparks a memory. Family shots, vacation photos, and even images of a fun throwback are all great conversation starters.
Select the difficulty level depending on the occasion and audience. 1000+ piece sets are great for a family night in and a glass of wine. Whereas your more jumbo-sized pieces are ideal for grandparents that enjoy a quiet afternoon with their grandchildren.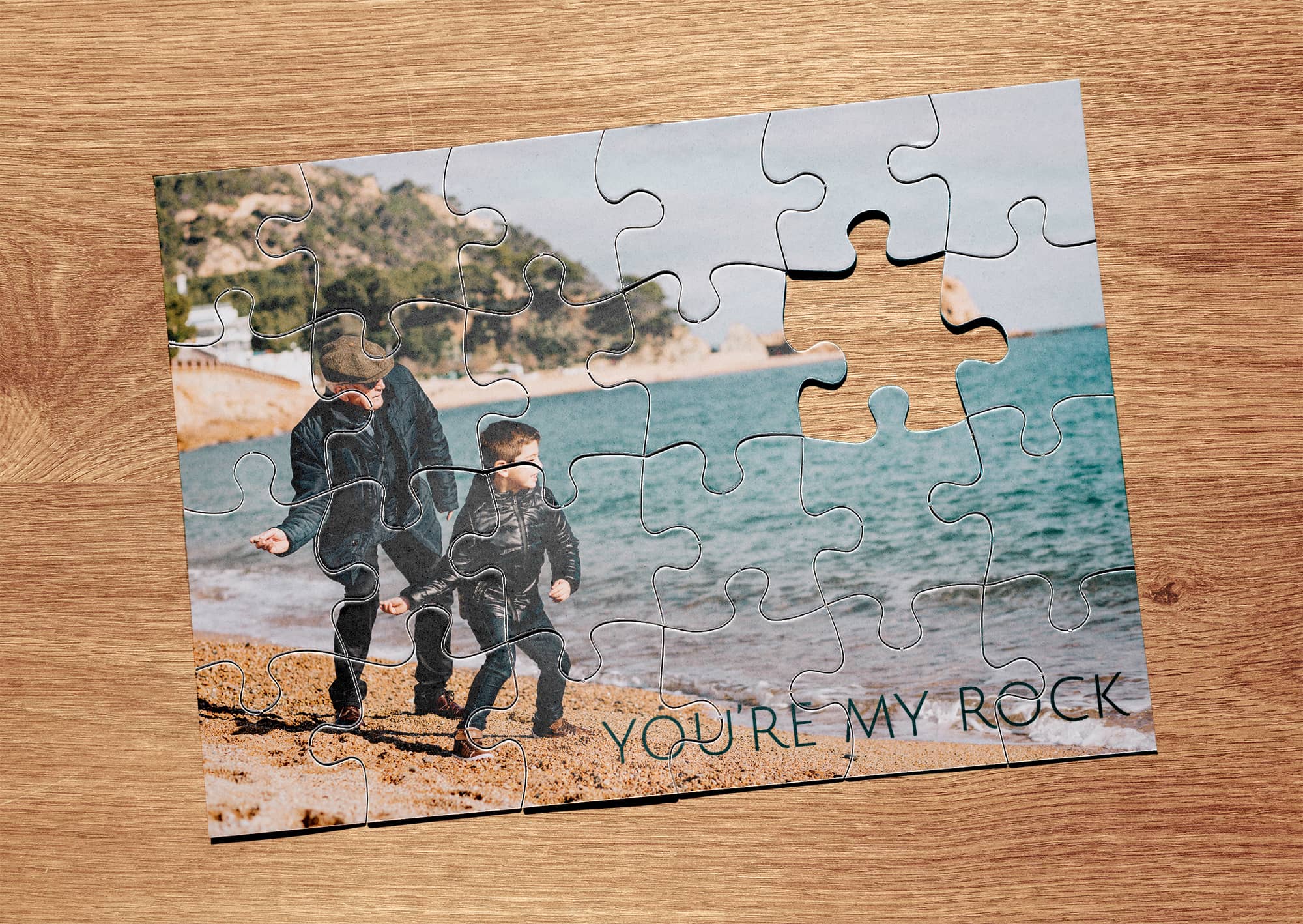 3. Curate a New Photo Album
Create a photobook that memorializes the important events in your life — and theirs. It allows your parents to keep those sacred memories forever. Curate a volume dedicated to:
Family reunions
Anniversaries
Recent family trips and vacations
New members of the family
Include any important dates or details, like the setting or names, to each page as you wish. Tiny details like that carry over how much you care and will make your parents excited to share each element with others.
4. Design a Blanket for Their Home
A heavy blanket or throw is a staple for any cozy living room or bedroom. Show off your interior design skills by designing a woven throw or fleece yourself. Alternatively, upload a digital piece of artwork or a photo. Images of your family are a nice reminder, with photos of landscapes adding sophistication.
Pro tip: Keep in mind that half the fun of a gift like this is its display. Choose your design as it best fits both the personality of the person you have in mind and the style of its intended room.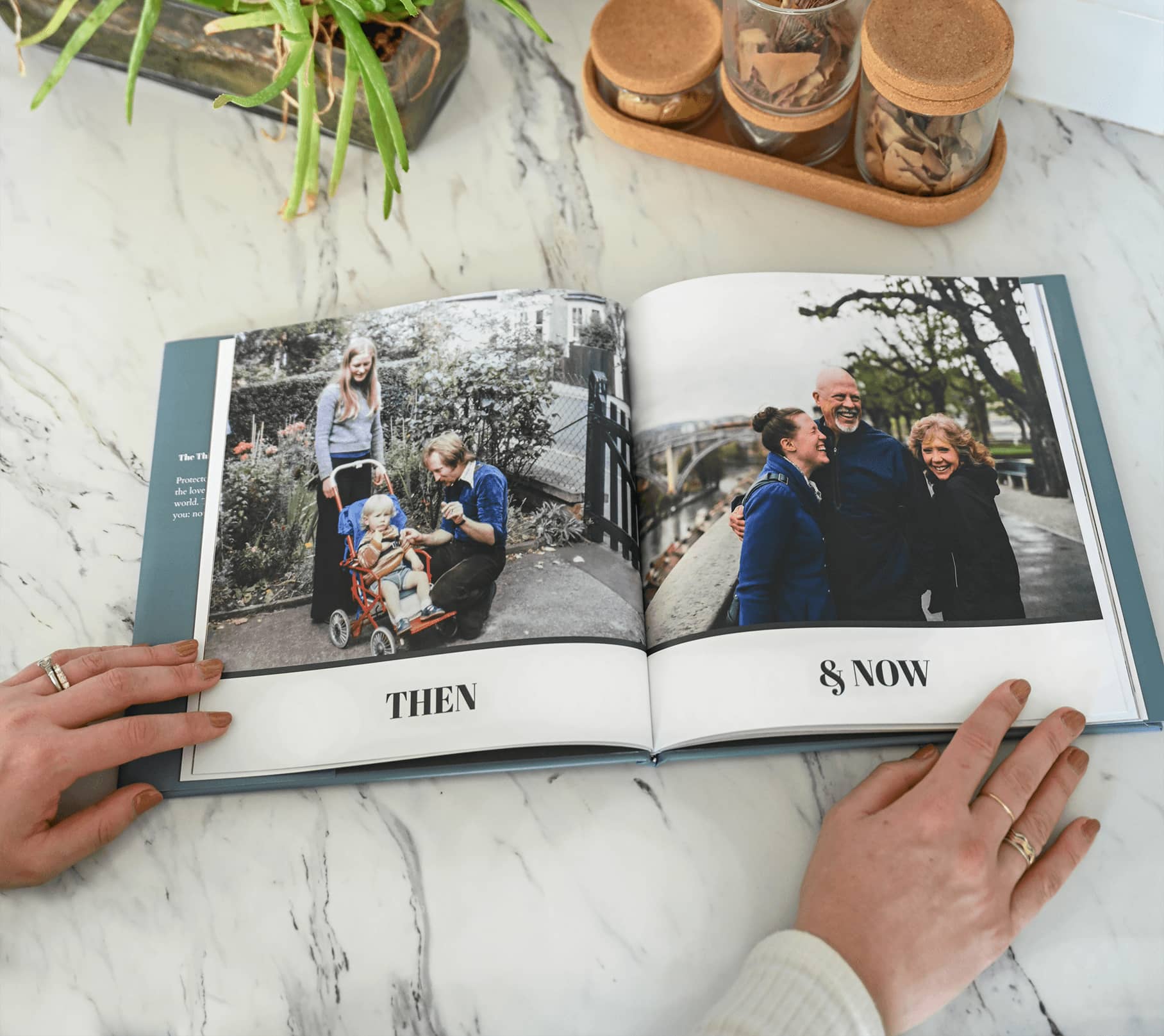 5. Honor Tradition with Something New
Traditions are an integral part of our family history. Whether it's a trip you all take each year or a get-together where you grill in the summer, traditions bring everyone closer. And they're something everyone looks forward to. Since no family's tradition is exactly like another's, here are a handful of ideas to get you started:
Creating your first project?