Nov 1st 2023
The holiday season is upon us, and what better way to spread joy than by giving the gift of cherished moments captured forever? Personalized photo gifts are not only thoughtful, but also a wonderful way to express love and appreciation for those closest to you. We've gathered the top 5 customized photo gift ideas that will bring cheer to everyone on your list.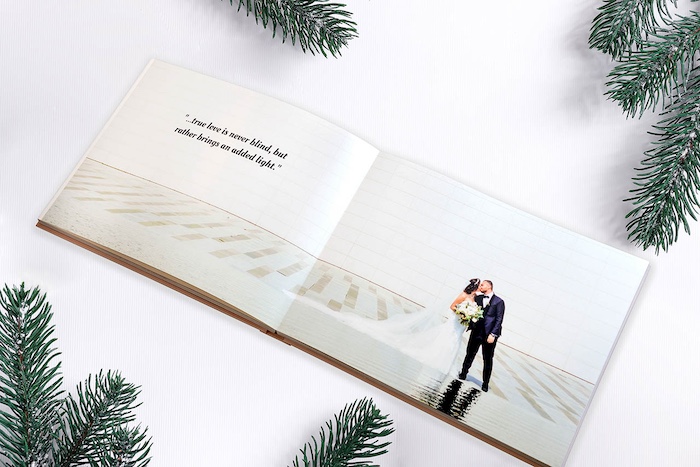 1 - Layflat Photo Book
Searching for a truly exceptional gift for your spouse or significant other? Our layflat photo books are an exquisite choice. Crafted to showcase precious memories like weddings, engagements, remarkable travels, and more, these elegantly designed books lay flat to allow for a seamless viewing experience. Choose from our pre-designed layouts to ensure your photos are showcased in the best way possible. Add a personal touch by incorporating heartfelt messages and captions alongside your photos, making this a gift they'll cherish for years to come.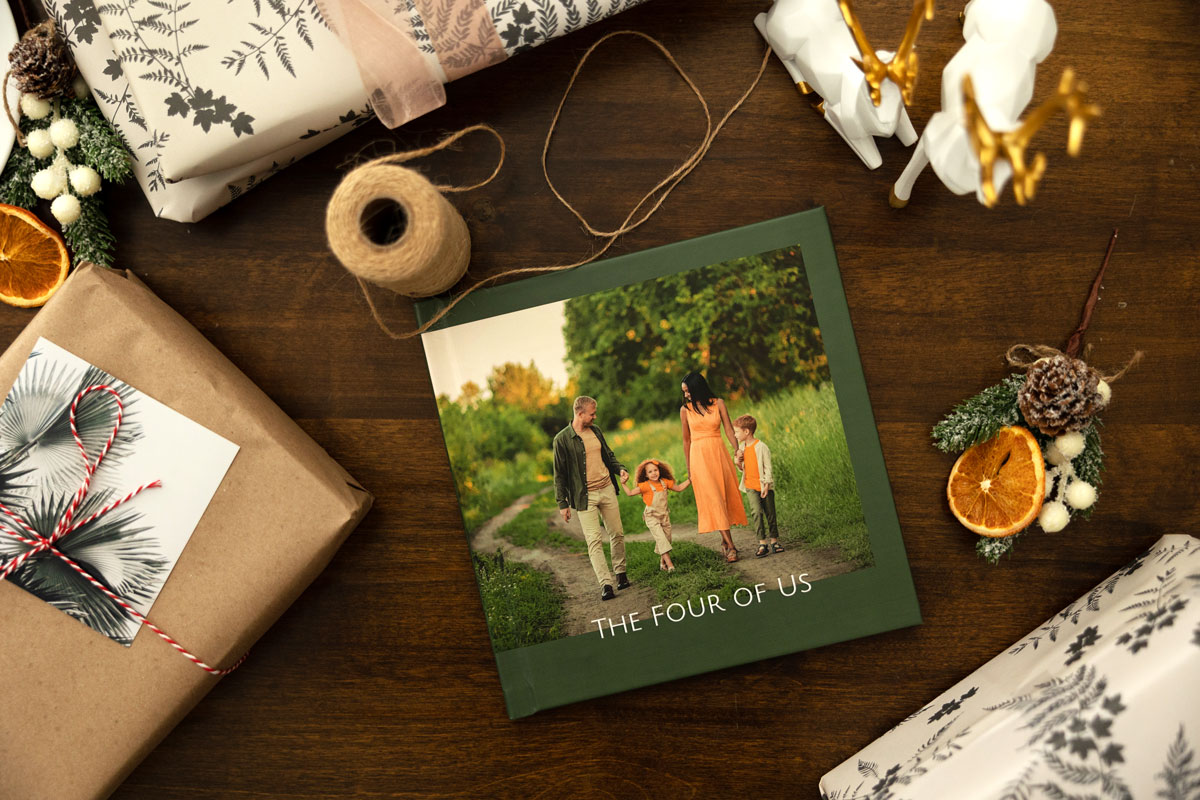 2- Hardcover Photo Book
When it comes to thoughtful gifts for parents and grandparents, our hardcover photo books are a stand-out option. Capture the essence of an entire year, document a baby's journey, or reminisce about unforgettable travels through the pages of a durable hardcover photo book. For a creative twist, consider creating a family recipe book to blend beloved recipes with treasured memories. Personalize every page and even the inscription on the dust jacket for a gift that truly touches the heart.
3 - Softcover Photo Book
For the moments that make everyday life extraordinary, our softcover photo books are the perfect choice. Celebrate family gatherings, travel escapades, and even your children's art in this flexible and lightweight format. It's ideal for preserving Instagram-worthy photos and simple, joyful experiences.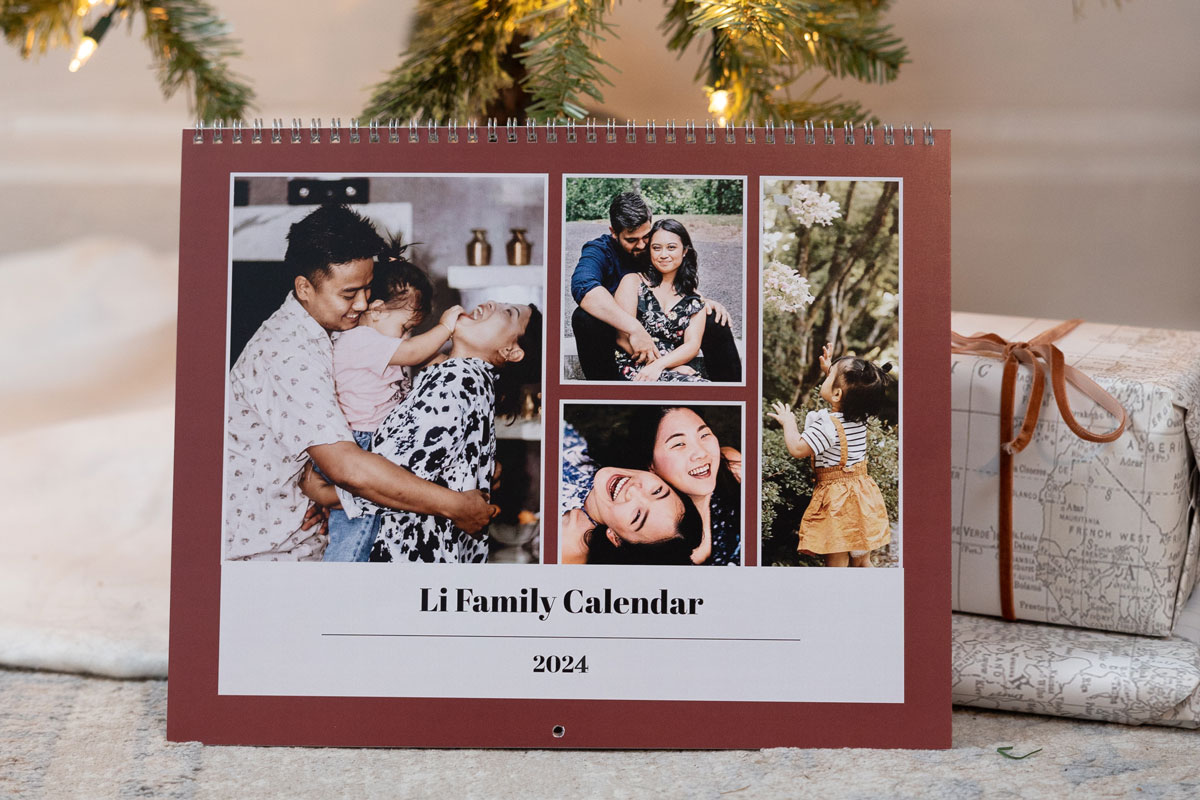 4 - Photo Calendar
A photo calendar is a timeless and practical gift, ideal for mothers, grandmothers, and dear friends. Effortlessly design a beautiful calendar featuring your favorite photos for every month of the year. Choose from 12 to 24 months and let the memories shine on every page. This gift not only keeps loved ones organized, but also provides a daily reminder of the cherished moments you've shared together.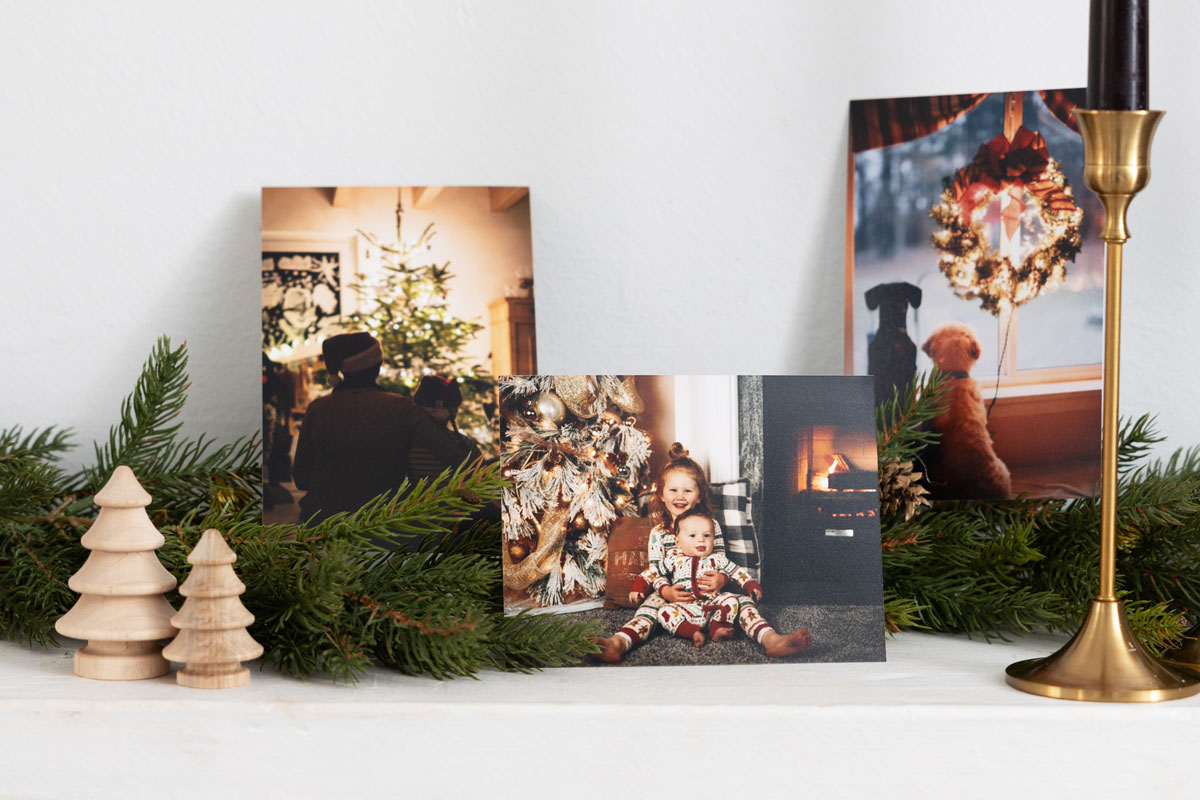 5 - Prints
A classic choice for holiday gifting, our standard prints are available in various sizes to suit any preference. From wallet-sized sets to stunning 20" x 20" displays, we offer an array of options to commemorate memories big and small. Gather your favorite photos and transform them into tangible keepsakes that can be framed, hung, or shared with those you care about most.
Get Started on Holiday Gifting
This holiday season, make memories come to life with Mimeo Photos' range of personalized photo gifts. Each gift is a token of love and a celebration of the beautiful moments that have shaped your journey throughout the year.
Get started now by creating with Mimeo Photos on your Mac, on your iPhone, or online.
Creating your first project?