Mimeo Photos is excited to now offer layflat photo books in four trim sizes, each with the option to expand from 20 pages up to 130 pages. These thoughtfully designed hardcover photo books lay flat when opened, allowing you to seamlessly flow your photos across two pages.
There are so many reasons to love layflat photo books, but today we're sharing our top 5 reasons why your next photo book should be a layflat.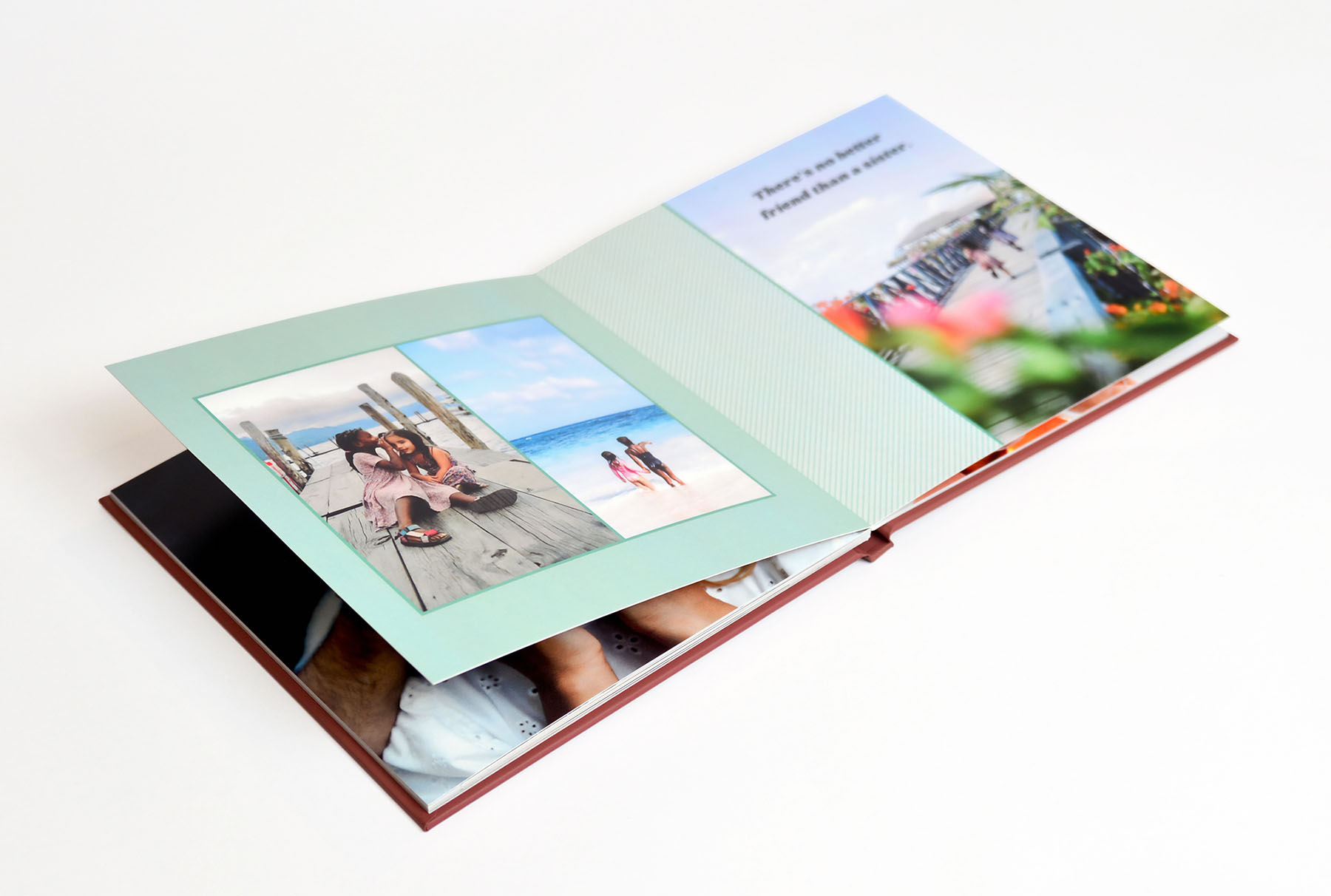 1 - Exceptional Paper Quality
Bring your memories to life with our double-thick, pearl-textured photographic paper. This beautiful paper provides your photo book with a luxurious feel and finish while ensuring your photos are reproduced in vibrant, true-to-life colors. Your memories will retain their luster for generations to come, thanks to the paper's impressive archival qualities and high aging resistance. A layflat photo book from Mimeo Photos will truly become a treasured family heirloom.
2 - Durable Hardcover
Our layflat photo books feature the same durable, matte-finish image wrap hardcover used for our best-selling hardcover photo books. That means you can expect the same high quality from our layflat photo books as our traditional hardcover photo books – and, they'll align with your existing collection!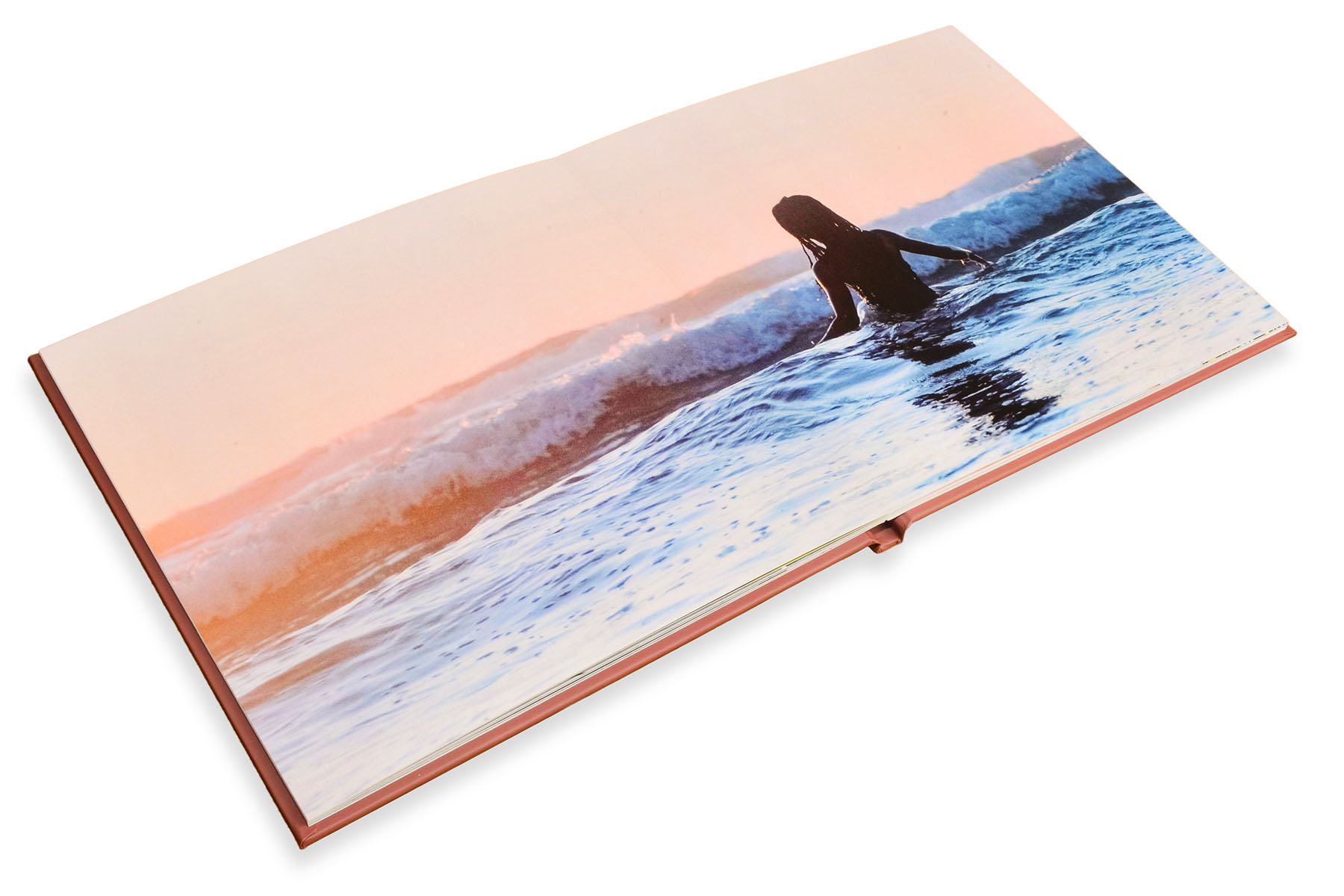 3 - Optimal Viewing Experience
Imagine being able to hold a panoramic view of your memories in your hands. That's exactly what it's like when you hold a layflat photo book. Explore every moment in detail with photos that span across two pages.
4 - A Timeless Treasure
Layflat photo books are perfect for all of life's special moments. Create a layflat photo book to capture the story of your year, compile cherished family memories, remember your wedding day, or relive the trip of a lifetime. There is no moment too big or too small to fit into our layflat photo books.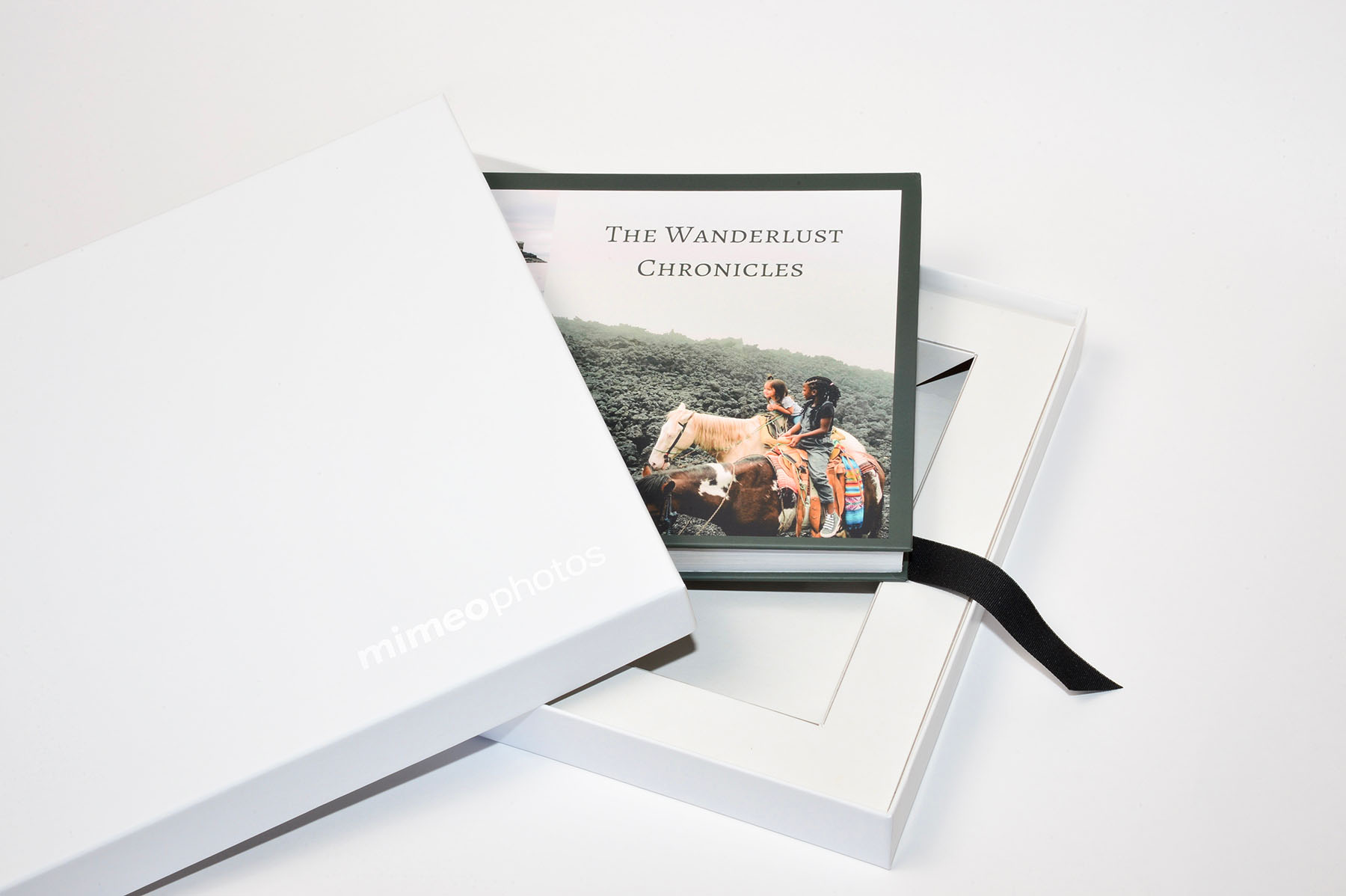 5 - Luxurious Presentation Box
Giving or receiving a layflat photo book from Mimeo Photos is sure to be a joy. Each layflat photo book comes encased in a beautifully crafted presentation box. This white box is accentuated by clear foil-stamping and an elegant black ribbon.
Create Your Layflat Photo Book Now
Are you ready to get started creating your layflat photo book? Mimeo Photos offers three ways to get started:
Creating your first project?