Apr 10th 2023
Mother's Day is right around the corner and what better way to show you care than by giving Mom a heartfelt photobook? After you've filled your book with all the best photos of that special mom in your life, it's time to add the finishing touch by crafting a title. Whether you're going for sentimental, heartfelt, quirky, comical, or something in between, we have some ideas for you to get your creative juices flowing. Take some of the examples below and modify as needed to fit the mom you're gifting to this year.
Book Titles to Express Gratitude & Appreciation
Moms do a lot, and it shouldn't go unnoticed. Show her how grateful you are for her positive impact on your life or for the most recent chapter.
#1 Mom
To My Mother, In Gratitude
Mom: The Unsung Hero
Honoring Motherhood: Through Our Eyes
To My Wife, You Amaze Me
For All You Do
BEST MOM EVER
Lucky to Call You "Mom"
There's no one quite like Mom
To my Mother, with love
My One-In-A-Million Mom
Mom & Me
You're Not Like A Regular Mom, You're A Cool Mom
For Everything You Do
For Guiding Us Through Life
To the Mom Who Made Me Who I Am
Super Mom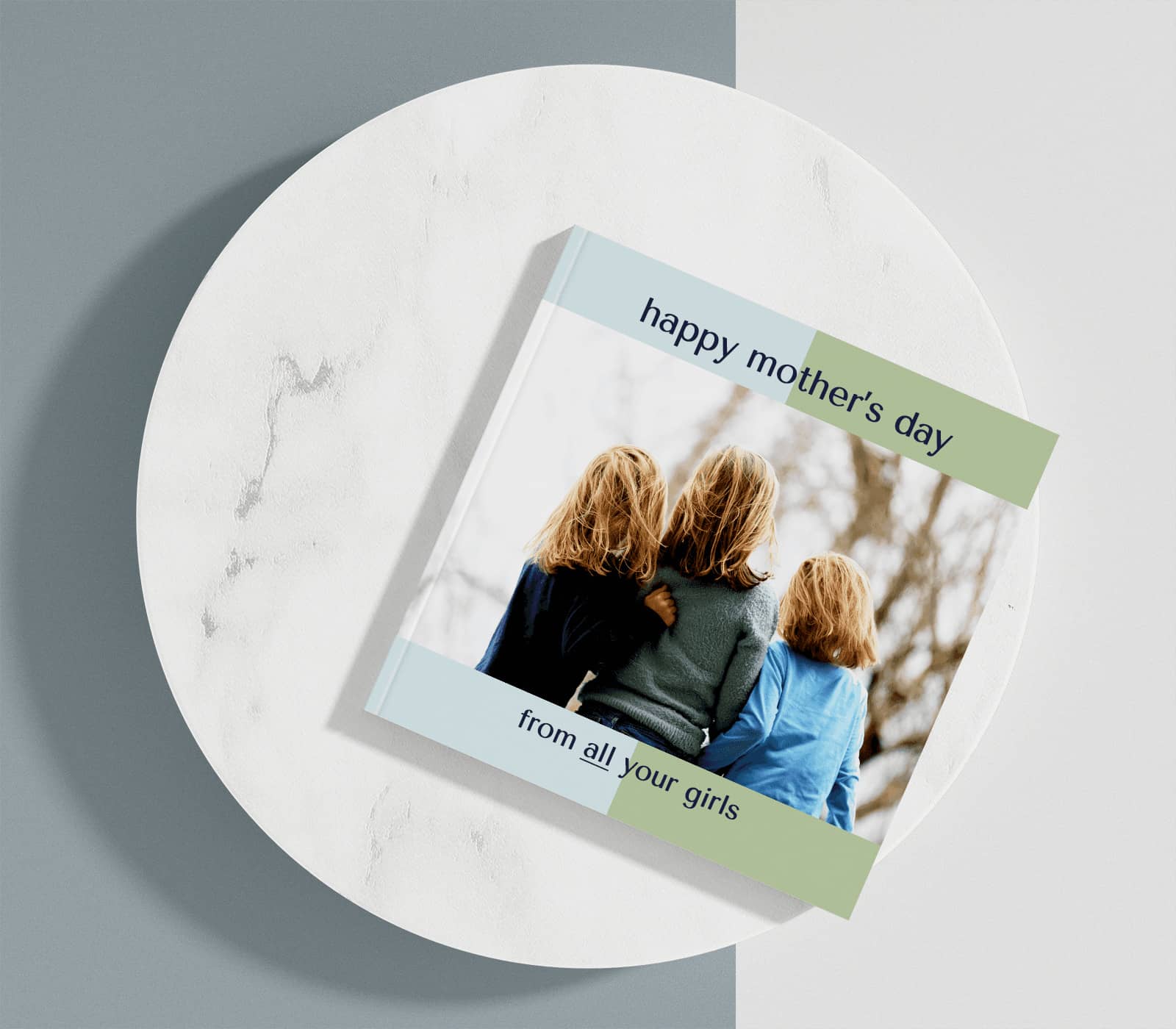 Book Titles That Honor Growing Families & New Roles
Use these photobook title ideas to highlight a life stage change or growing family – perfect for new mothers and grandmothers.
Welcome to Motherhood
Mommy's First Year
Your First Year as Nana
And Then There Were 3
Beautifully Unexpected Mommy Moments
Celebrating (Grand) Motherhood
From the Tiny Voices that Call You "Nana"
Year One as Mom
Blissful Moments of Motherhood
To Grandma, the Matriarch of our Family
You Put the "Grand" in Grandma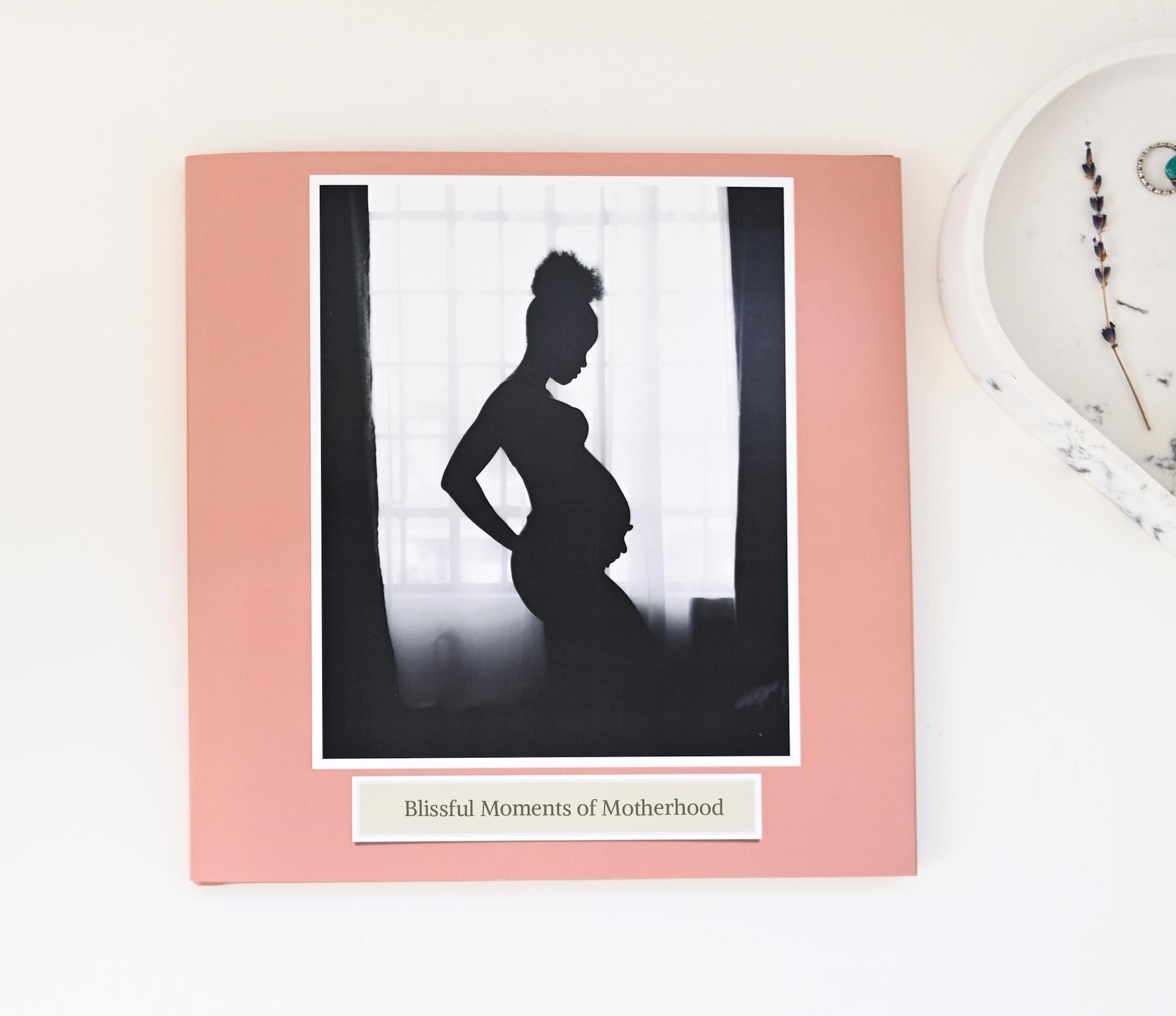 Book Titles That Display Your Love & Admiration
There are many ways to say "I love you." Try to take her breath away for just a moment when she sees one of these book titles on the cover or spine.
The Story of my Mother's Love
You're Simply the Best
No One Like You, Ma
A Bond Unlike Any Other, We Love You
Made With Love, From Your Lucky Children
For the Hands that Held Me
My Mom, My Sweetest Friend
The story of our love for you, Mom
What I Love About Mom
Love You Always
Mom's Love Knows No Bounds
Mom: Our Heart & Home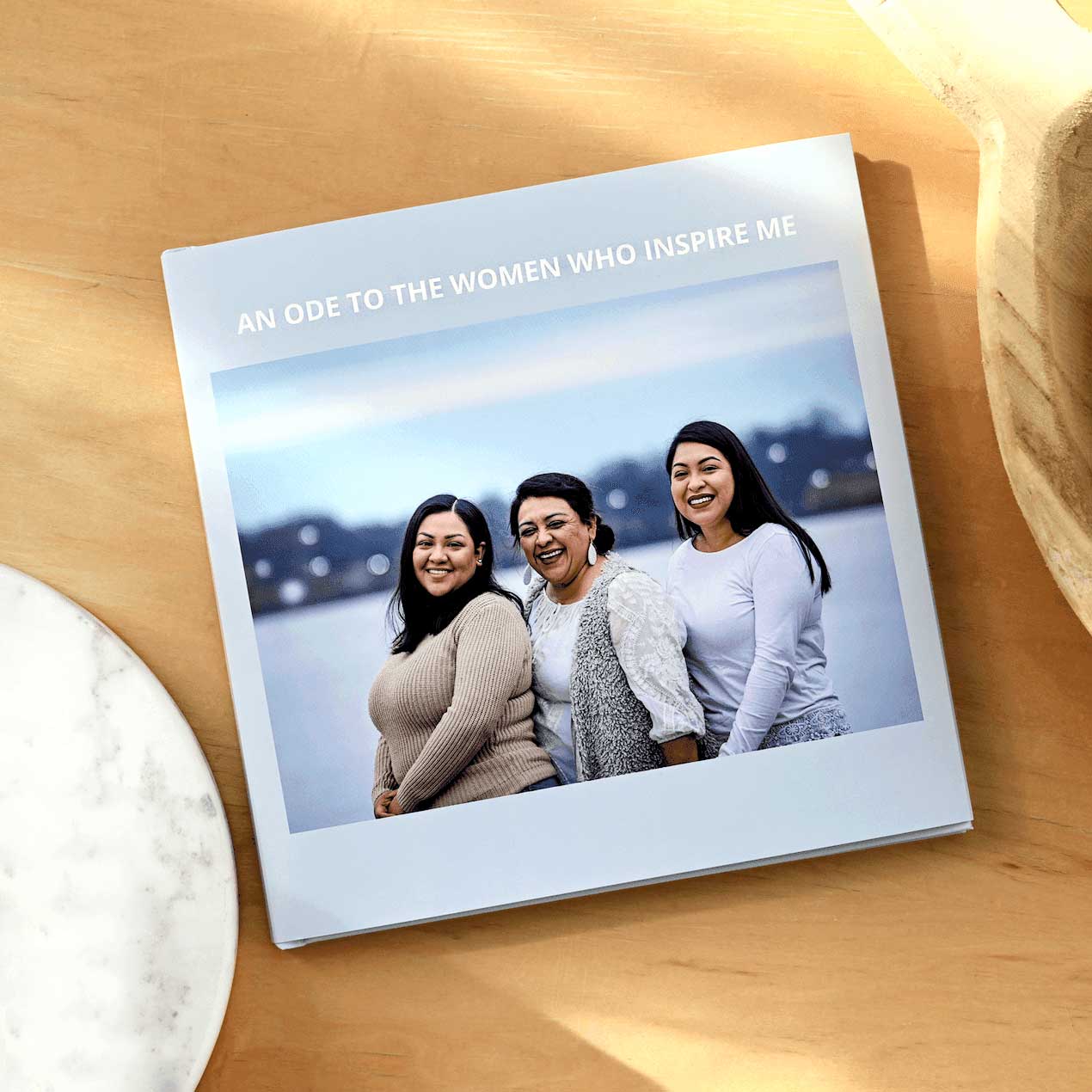 Book Titles That Recognize the Many Forms of Motherhood
Finally, maternal figures take many forms outside of traditional "mom." Celebrate the different mothers or "she's like a mom to me" in your life with a volume dedicated to them.
Love You Like a Mother
My Mentor, My Mother
Mom Goals
An Ode to the Women Who Inspire Me
For The Woman Who Raised Me
You're a Mother Like No Other
In You, I Find Strength — Happy Mother's Day
To the Mom that does it all, and then some
Mom Knows Best
Always My Mother - Forever My Best Friend
And, if there are just too many words, use our guide to writing book dedications to add personalized notes to a hardcover photobook's jacket.
Creating your first project?