If you're scouring the web for Apple's Photo Print Products service, rest assured that your research skills have not failed you. It's simply not there anymore. Apple took the last orders for its built-in photo service in September 2018.
This has left many people wondering where they can get Apple Picture Books. Fortunately, you can still accomplish all the greatness of Photo Print Products without buying from Apple.
What Happened to Apple Photo Print Products?
Upon its inception in 2002, Photo Print Products was directly integrated into the iPhoto platform. It allowed users to order pictures, calendars, photobooks, and other print products featuring the images in their Apple account. The photos were professional-grade and the purchased items were shipped directly to consumer's homes. When the Apple Photos app replaced iPhoto, though, the service didn't migrate to iOS.
Individuals who loved creating custom keepsakes, however, could still order Apple Picture Books, calendars, cards, and other products through their Mac. After over 15 years of providing the service, though, Apple sent a discontinuation notification through the Photos app in July 2018. Once the final orders were placed in September of that year, Photo Print Products ceased to exist.
Prior to the seemingly abrupt cessation of their image-based offerings, Apple showed signs of its eventual discontinuation by offering support for third-party Photos extensions, including Mimeo Photos, in 2017. This eventually allowed them to discontinue their own service.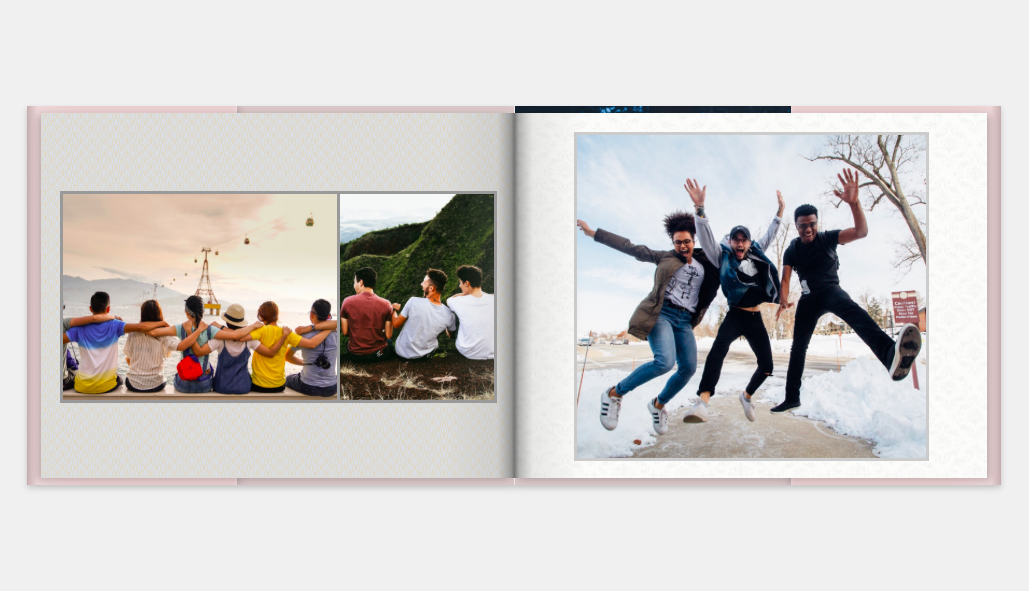 Apple Photo Print Products Alternative
While the adding of support for Photos extensions was only a subtle hint of what was to come, the move made it easier for users to continue ordering products without interruption.
On its main website, Apple directs consumers to third-party services that integrate with Photos. By using these extensions, it's still possible to order Apple Picture Books and other items using images stored in the Photos app.
Apple and Mimeo Photos
While several extensions were suggested, some of the options were around much longer than others. After all, it was only 2017 when Apple started offering third-party support. The company's relationship with Mimeo Photos, however, predates this decision. In fact, Mimeo was the supplier for Apple's Photo Print Products service for over half a decade.
With such a long-term business relationship, it's no wonder the Apple Picture Books, calendars and other products offered by Mimeo Photos are exactly what consumers came to expect from Apple itself. MacRumors pointed out that the themes, photo projects, and templates are identical to what Apple initially offered.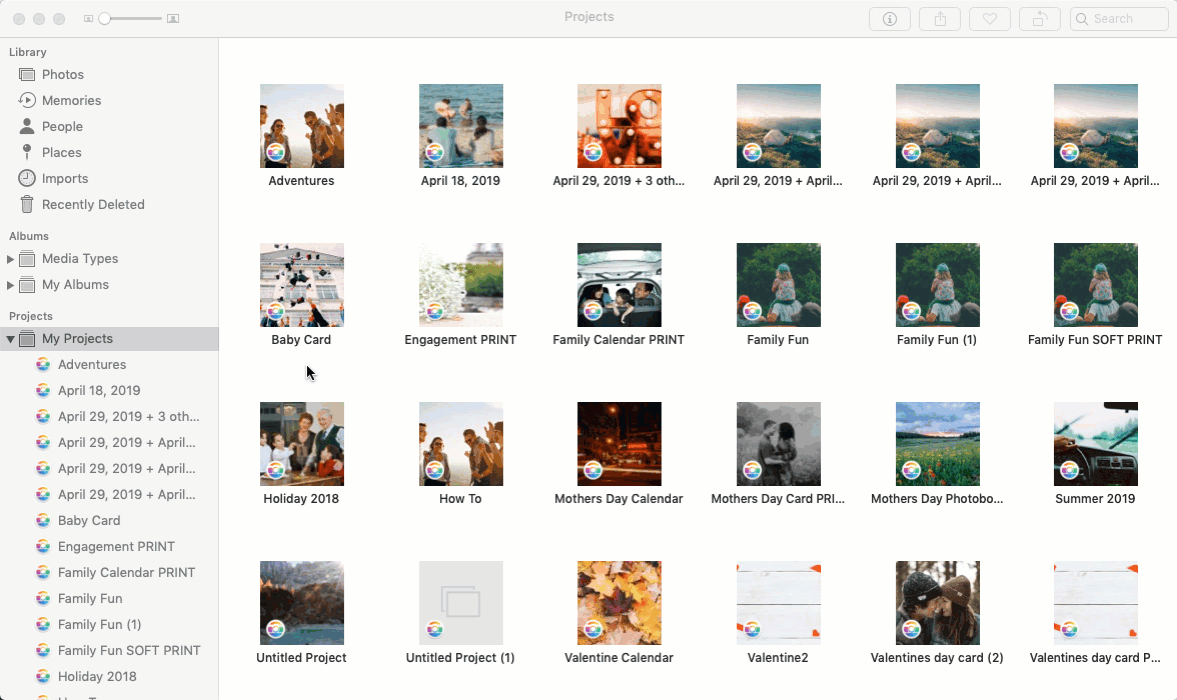 Using Mimeo Photos
After the discontinuation of Photo Print Products, users were concerned they'd have to migrate their photos from their iPhone to other websites, applications, or photo management software. Fortunately, this wasn't the case.
After downloading the free Mimeo Photos app in the Mac App Store, the only additional step necessary is clicking the "My Projects" menu and selecting Mimeo Photos.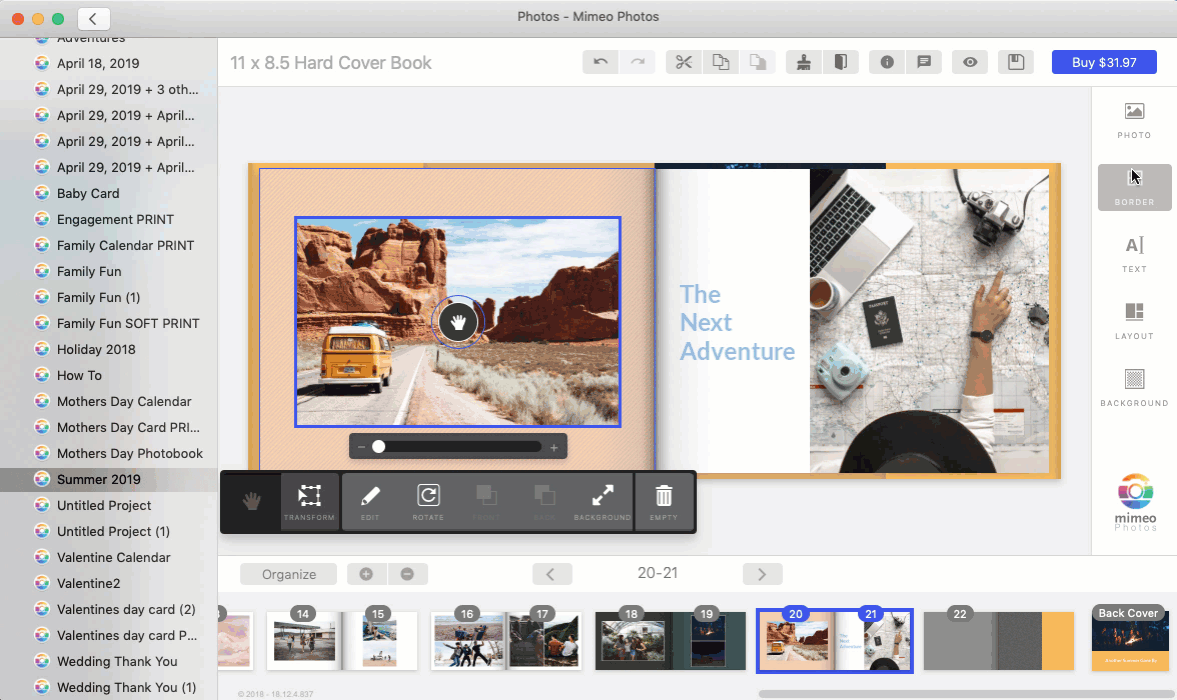 Smart Themes and Editing Tools
Since the two services are fully integrated, you can edit images and apply filters using the Round Trip Editing tool without ever leaving your photo project. In any Mimeo Photos project you have creative control to make changes like:
Pick a smart theme including your favorites from Apple
Apply filters to your photos
Adjust a photo's sharpness, contrast, color, and more
Change the background color
Select one of Mimeo Photos' advanced backgrounds
Place a border around an image using Mimeo Photos' frame tool
Use the free transform tool to alter the size and position of photos
Add personal text to any project
Play with page and spread layouts to fit your collection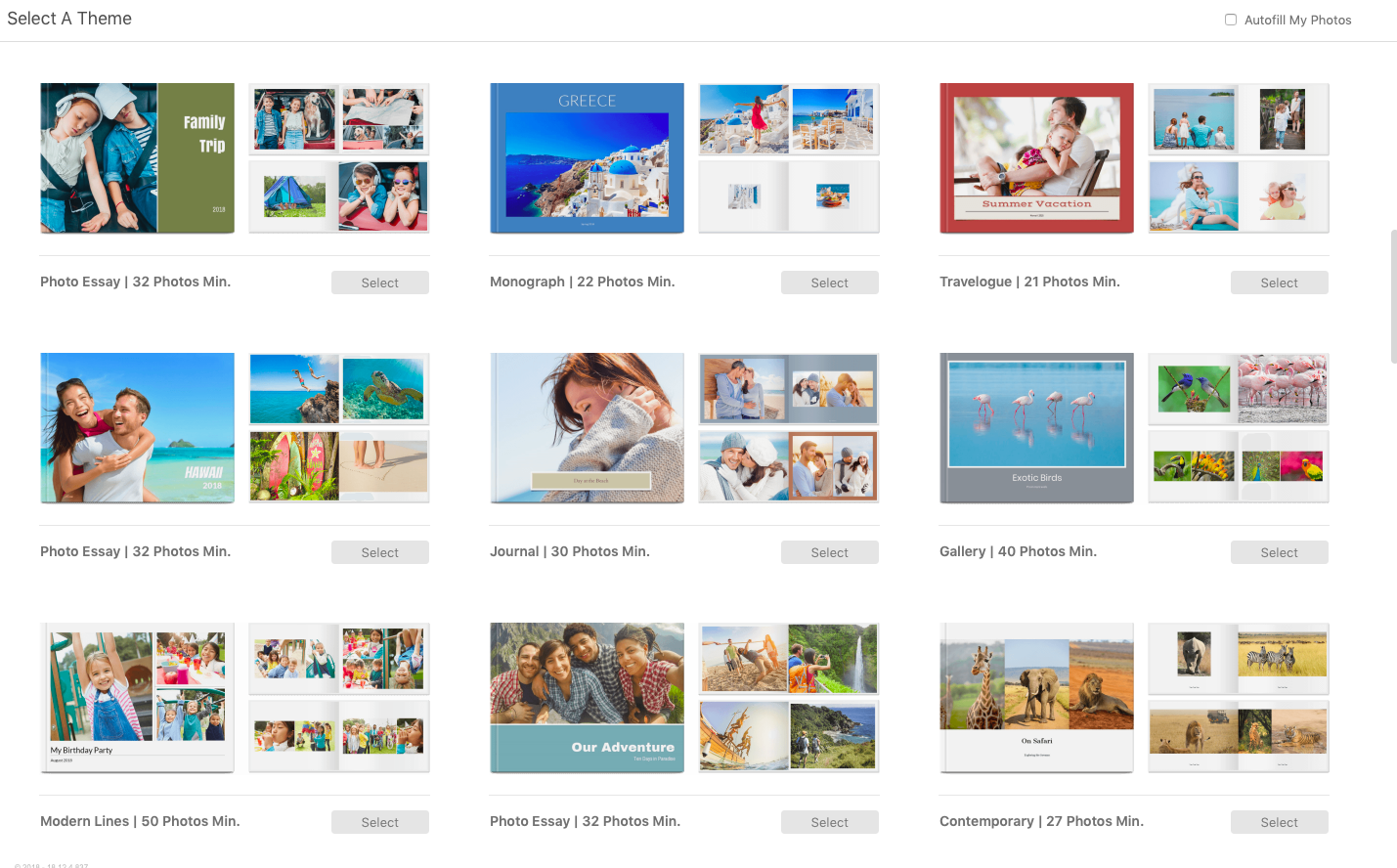 Apple Smart Themes Available with Mimeo Photos
By offering access to identical themes from Apple's previous system, users are able to create the exact photobooks they've come to love. Whether you need to match a previous book or simply really enjoyed a particular theme you once had printed, the tools are available to create exactly what you're looking for.
The integration of the two services also means you have access to all of Apple's easy-to-use editing tools when creating your photobook. Both Apple and Mimeo Photos are powerful tools in their own right, but when you combine the two, it's as if Apple Picture Books never left the Photo Print Products service.
Product Specifications and Quality
The original Apple Picture Books are still available with Mimeo Photos. These photobooks are available in the classic sizes, covers, and themes. Take a look at your potential options:
Square vs. Landscape: Square options range from 8x8 to 10x10. Landscape can be 8x6 up to 13x10.
Hardcover vs. Softcover: Hardcover options are more expensive but more durable.
Page Quantity: Photobooks can range from 20-100 pages.
The loss of Photo Print Products may have been unfortunate, but Apple and third-party extensions ensured they never really left.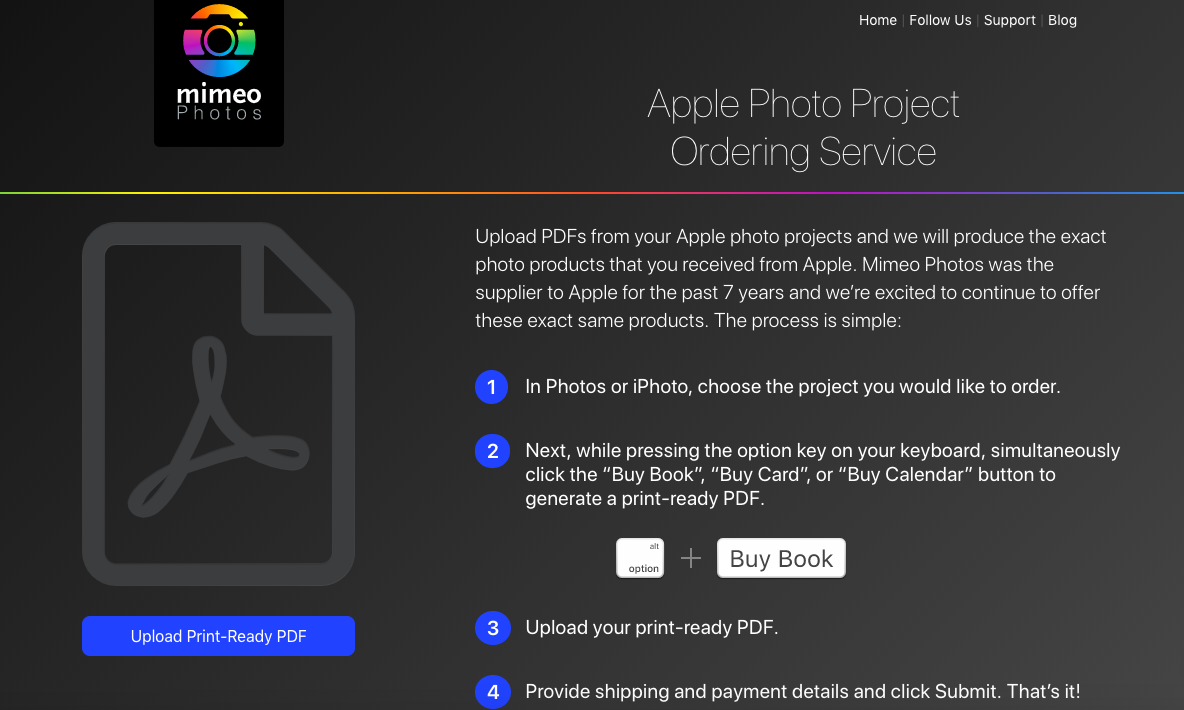 Reprint Past Apple Photobooks Using Apple Photo Project Ordering Service
While there are a few options out there for printing Apple Picture Books, Mimeo Photos is the only resource that allows you to reprint past photobooks using our exclusive Apple Photo Project Ordering Service. It's as simple as going into iPhoto or Photos, choosing the project you want to order and uploading its PDF.
Once in Photos or iPhoto, you need only press the "Option" keyboard key while choosing "Buy Book". This will generate a PDF that you can upload directly to Mimeo Photos for purchase. It's that easy.
Tip: Learn more about the different ways you can convert your Apple Photo project to a PDF.
Apple Picture Books: Not Gone or Forgotten
Consumers worried that the discontinuation of Photo Print Products meant they'd never be able to get Apple-quality image products again. Fortunately, this concern was misplaced.
Mimeo Photos works hand in hand with Apple over the years to create custom calendars, cards, and photobooks. While you can't get Apple Picture Books direct from the source anymore, we'll ensure the same quality and ease of use is available.
Creating your first project?