Parenting is a challenging time. But it does pass much quicker than you'd expect. While it's comforting to know that the days of changing diapers will soon be over, it's also important to keep hold of the good memories.
Capturing those precious moments on your digital camera or phone is a perfect way to freeze-frame time. Nowadays, it's easy and quick to find online editing and printing services and make your own personal baby photobook. With the holidays fast approaching, you can plan photobook gifts now for your family.
But before you invest in the time and project, here are a few tips for baby photobooks to remember:
Plan Your Baby Photobook Design
Most photobook apps come with templates and ideas for your book. Rather than designing your book haphazardly, start with a design plan. Do want more collages? Different backgrounds? A color theme?
Here are some basic elements to keep in mind:
Cover: Do you prefer hard- or softcovers? Do you want a dust jacket? What sort of text will you include on the cover or spine?
Orientation: This is the shape of your baby photobook, whether you are going for a modern square look or a traditional landscape.
Layout: Decide how many pages you want to print. This will determine the size and weight of your baby photobook. Think about text space for captions.
Celebrate Milestones
Milestones record and signal progress. The important moments to remember are the ones that are over all too soon:
First tooth
First steps
First shoes
First feeding (on solids!)
By taking pictures and recording them in a photobook, you capture those memories for a long time to come. And better yet, when your child is older, they will have this wonderful collection of their own history and heritage to look back on. Think about props you can use to make your photos and photo pages stand out: tummy stickers, baby clothes, blankets, or monthly updates.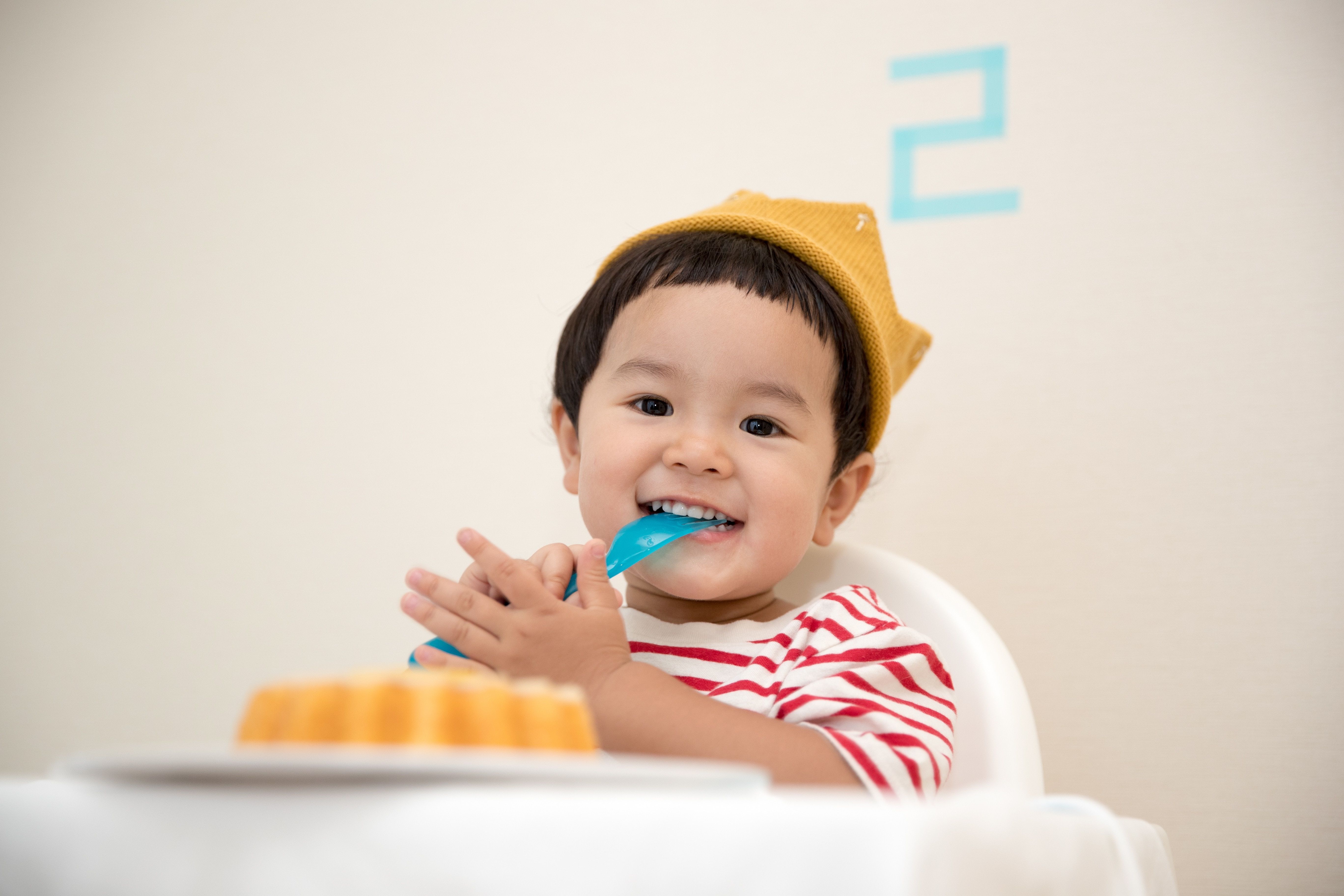 Include Important Family Members
Ensure that your baby photobook includes the people who mean the most to you, and to your child. Your kids may not remember it once they are grown, but having photographs of the most important people in their lives is a treasure worth keeping. It also tells those who care about your child how much they matter.
Get photos of your baby with both sets of grandparents and all family members, but don't forget others who may have played an important part in your child's life, too. The first nurse who held your baby; the first babysitter or nanny; the neighbor kids who often play with your child.
Find the Perfect Light
Great lighting is essential for great photographs. But it can be hard to "set up" the perfect light when taking your baby's portrait. The light outside is often best (if you want the subtle-hue glow) just before an evening sunset. Capture pictures of the nature around your child, and make a photo montage in your book with a mix of portraits and the environment you were in that day.
Consider Hiring a Professional Photographer
You may find, when shooting newborns, that they're faces are harder to capture than you'd hoped. So how do you capture these first few days or weeks?
One easy way is to hire a professional photographer to do the job. He or she will know how to capture your baby best, and can even give you tips and tricks. To find a trusted one, ask the hospital where you gave birth about their newborn photo package.
Get On Your Baby's Level
One way to take better shots is to get down low on their level. Lie on the bed next to your child, or on the play mat if they are older and already crawling. Use the widest focal length setting on your camera, and take advantage of good zoom lenses. Instead of going super close to their face, move back a little, and then use your camera lens to zoom instead. This will give the effect of you as a viewer having entered the baby's world.
Welcome to the adventure of parenting! Now get started on preparing for the next milestone -- your child's first birthday party.
Creating your first project?