Just point and shoot — the simplicity of instant cameras is hard to match! Despite the proliferation of smartphone cameras, the best instant cameras remain a hit across all ages and skill levels. Whether you're a novice or a more sophisticated photography buff, there's an instant camera out there for you.
While smartphone cameras appear to be the default choice in the digital age, being able to hold the memories captured in your hands remains highly valued. Besides, you won't have to live with the worry of accidentally deleting or losing them in the digital noise.
Not to be outdone in the digital world, instant cameras have undergone a number of innovations in recent times. In this review, we're highlighting 10 of the best instant cameras fitted with some of the latest and greatest advancements:
Bluetooth connectivity
Fast developing
LCD screen
Built-in printers
Compact sizes
These innovations have breathed new life into the instant camera category. For these reasons and more, you'll find them at wedding celebrations, birthday parties, or in travelers' backpacks. They add the cool, fun, and in some instances techy component to the experience.
Indeed, choosing an instant camera has become a tad more complex than it used to be, but all for good reasons. These days, it's less of a grab-and-go decision with so many more options.
With the above background in mind, here are 10 of the best instant cameras of 2022 for you to mull over. This list is designed to help you choose the make and model that suits your needs, skills, and other personal preferences.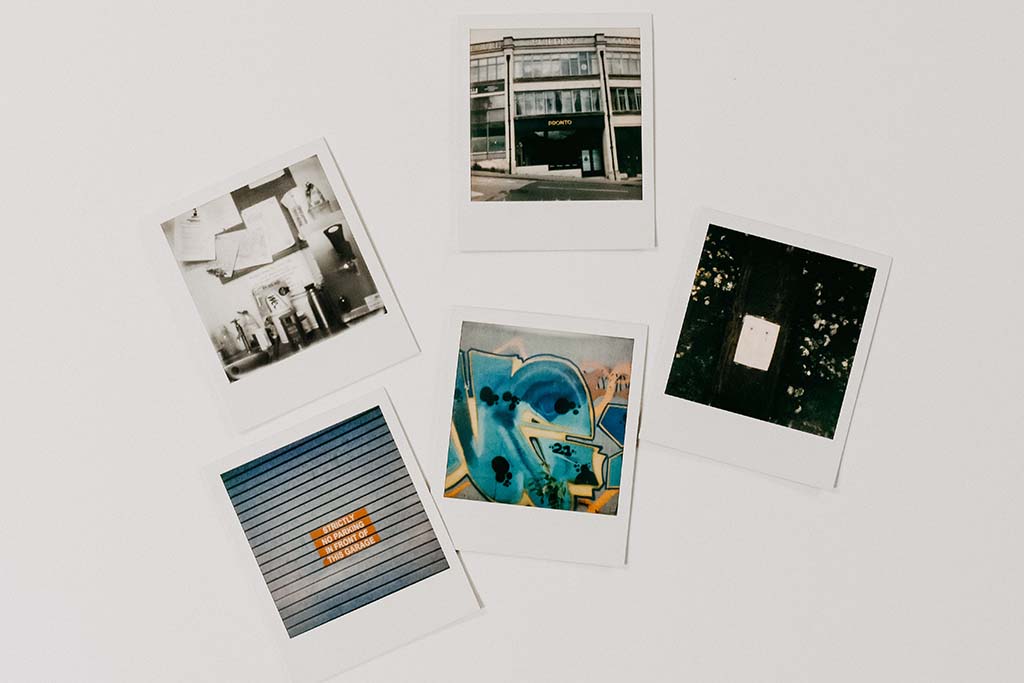 1. Polaroid Now+
It's a blissful marriage of excellent image quality and technology. With a range of creative modes, such as light painting, portrait mode, and double exposure, you're limited only by your imagination. Best of all, these features and others are available on the app.
For an enlarged experience — literally — the Polaroid Now+ produces full-size instant photos. On top of that, you can rest assured of the quality of the prints. Both these qualities make the Polaroid Now+ one of the best instant cameras.
But expect to pay more for the film. If you're just starting out or you're trigger happy, the Polaroid Now+ is probably best left for later in your instant camera career!
Flash: Built-in
Timer: No
Lens: Various Lenses
Print Size: 79 x 79 mm
Viewfinder: Optical
Power Supply: Built-in rechargeable battery
Film: i-Type Film and 600 Film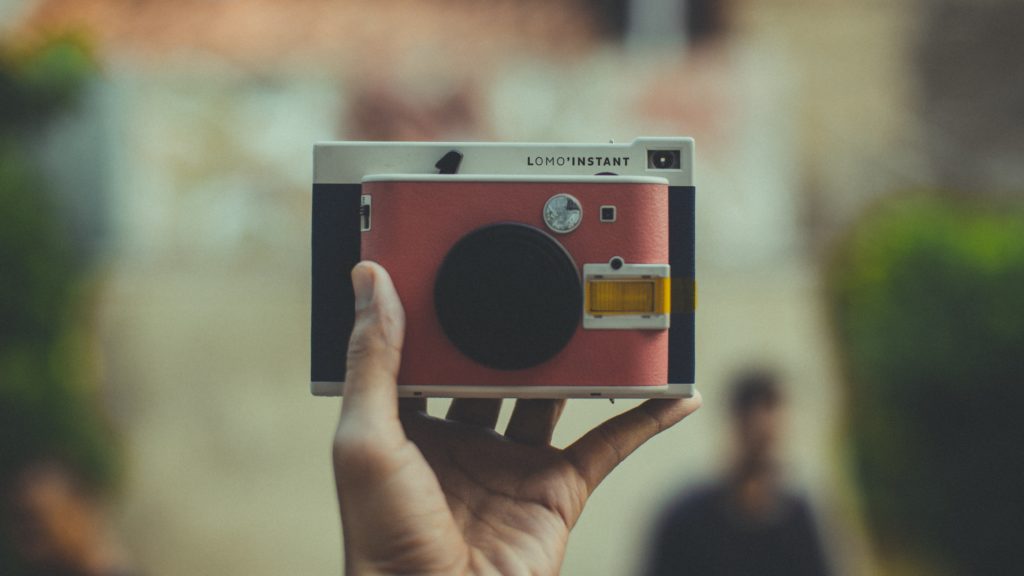 2. Polaroid OneStep+
The Polaroid OneStep+ is Bluetooth-enabled, which means you can operate the shutter from your smartphone. This captures the point mentioned earlier: the re-invention of instant cameras needs to meet the demands of the digital world. And this instant camera fulfills that quite well. Plus, with the 89mm portrait lens, smartphone camera fans will find the Polaroid OneStep+ hard to resist.
Like the Polaroid Now+, this camera also has creative shooting modes, including double exposures and light painting. Its creativity is at your fingertips if you choose to operate it from your smartphone. For this reason, it's impossible to exclude the Polaroid OneStep+ from any best instant cameras list.
A major drawback of the camera is its built-in battery. It's a less common feature in the instant camera category. As a result, it makes the camera just a little less portable than most other makes and models.
Flash: Built-in
Timer: Yes
Lens: Various
Print Size: 3.1 x 3.1 mm
Viewfinder: Optical
Power Supply: Built in rechargeable battery
Film: i-Type Film and 600
3. FujiFilm Instax Mini 11
This instant camera looks beautiful and works as brilliantly as it looks.
Picking the right color will probably be the biggest decision you have to make. It comes in a range of pastel colors, which augments the fun element of using instant cameras. To further enhance the fun experience, you can choose to buy the trendy, cross-body cases to house it.
The features that make the model very portable are:
It uses two AA batteries
Its small size
You can take it anywhere with a few spare batteries in the bag.
In this model, Fujifilm has eliminated the exposure control dial. With the automated exposure feature, you can shoot away as much as you like without worrying about wasted shots. This makes it easy to use.
Unfortunately, the flash cannot be deactivated. This may pose problems for daylight shots, especially in the summer.
Flash: Built-in
Timer: Yes
Lens: 60mm f/12.7
Print Size: 62mm × 46mm
Viewfinder: Real Image Finder
Power Supply: 2 AA batteries
Film: Instax Mini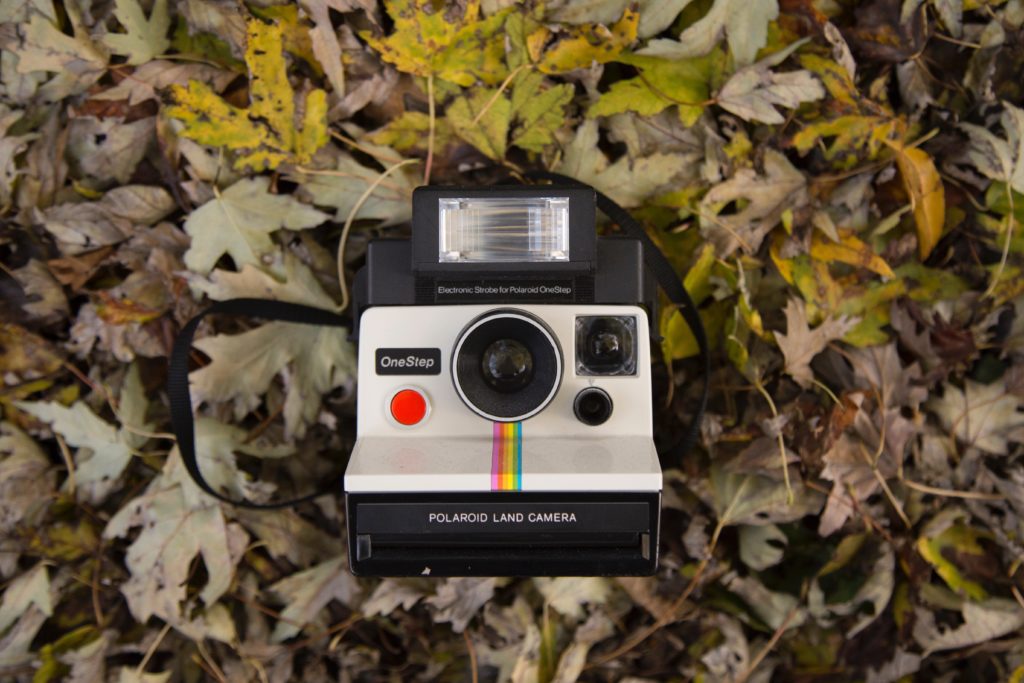 4. Fujifilm Instax Mini 40
If you're looking for an instant camera for dummies, this is the ultimate point-and-shoot. It's so easy to use, it's the perfect gift for kids and beginners to get started on their photography journeys.
On top of that, trigger-happy photographers will appreciate the cheaper cost of the film. It's fast to develop too! It will certainly be a talking point at parties or other social gatherings as one of the best instant cameras on the market.
Although it doesn't come in an array of colors, the black-and-silver trim gives it a classic look. It certainly disguises the ease of operating this camera.
But like the Fujifilm Instax Mini 11, the flash can't be deactivated.
Flash: Built-in
Timer: Yes
Lens: 60mm f/12.7
Print Size: 62mm × 46mm
Viewfinder: Real Image Finder
Power Supply: 2 AA batteries
Film: Instax Mini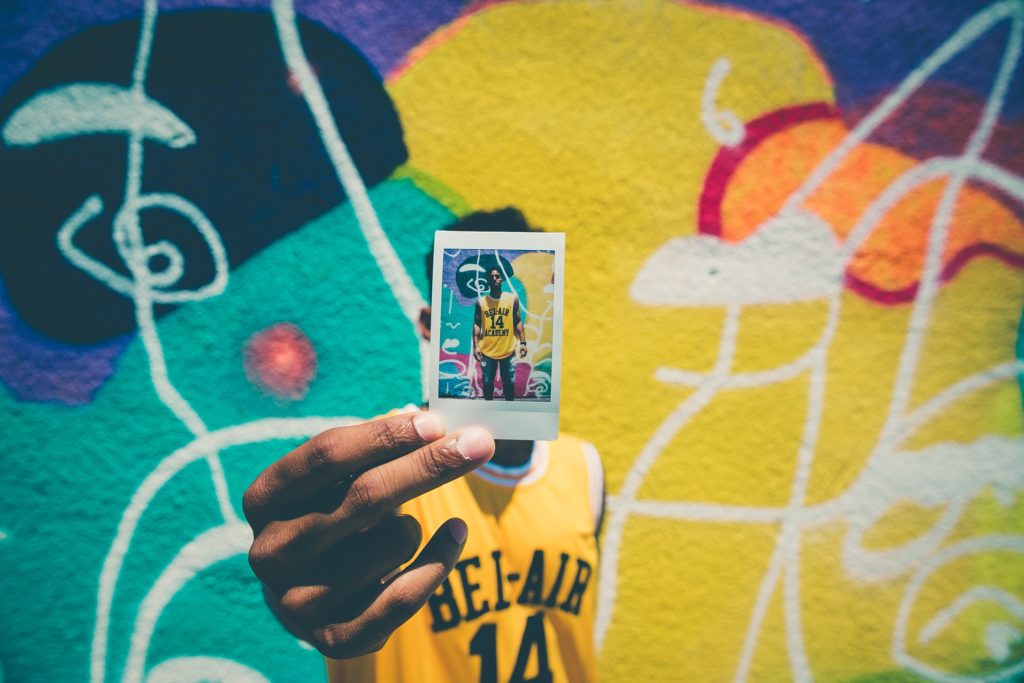 5. Fujifilm Instax Wide 300
If size matters to you, the Fujifilm Instax Wide 300 fits the bill on the big side of things. The model produces much larger prints. So it shouldn't surprise you that it's a bit chunky and needs four AA batteries to operate.
Having said that, the plastic material it uses counters the chunky size. In fact, it makes for a fairly lightweight instant camera. But if you're a selfie fan, the bulkiness of this camera may not work well for you.
While it comes with a lens that extends up to 95mm and a powerful built-in flash, it lacks the creative punch of the other Fujifilm models. And without an app capability, which is the norm in all things techy these days, it's probably not a model for the younger set.
Flash: Built-in
Timer: Yes
Lens: 95mm f/14
Print Size: 61 x 99 mm
Viewfinder: Optical
Power Supply: 4 AA Batteries
Film: Instax Wide Film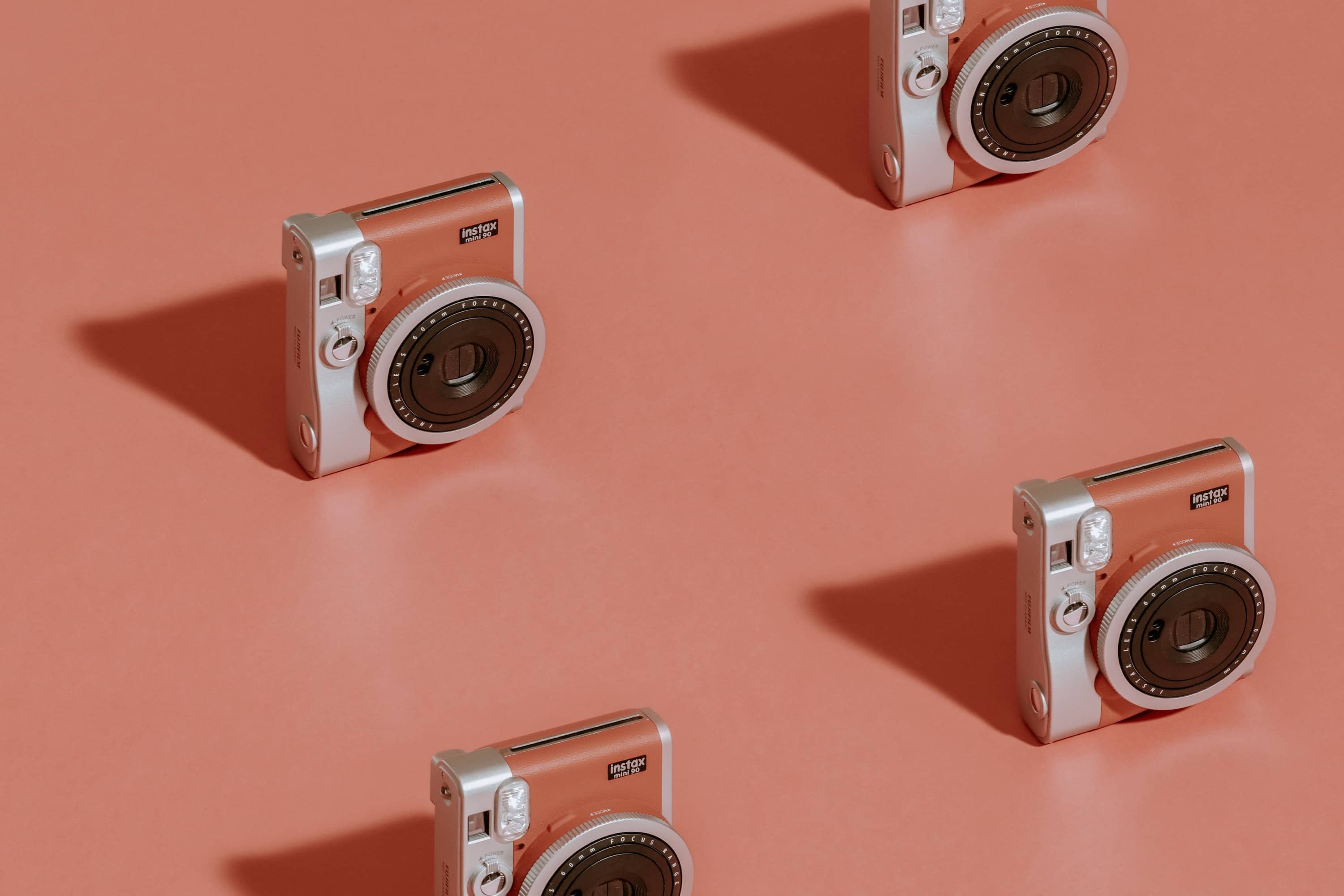 6. Fujifilm Instax Mini 90
This instant camera is Fujifilm's only model with a rechargeable battery. It's said to last as long as 10 packs of film. That can go a long way on some occasions. Little wonder it makes our list of best instant cameras.
Unlike the previous two models, the Instax Mini 90 allows the user to disable the built-in flash. Coupled with the LCD display strip, users will feel more in control of the shots they take. With manual control exposure, the photography enthusiast can use the features to take that perfect shot.
Apart from its functions and features, you'll find a black or brown finish, a seriously retro feel, and a leather finish that's hard to ignore. These finishes are rare in an instant camera, which powers this make and model into the 10 Best Instant Cameras list for 2022. It certainly makes the camera look pricier than it actually is.
But if you're looking for a good handgrip, the Fujifilm Instax Mini 90 falls short. It's probably not for that spontaneous quick snap or when you find yourself in an awkward position.
Flash: Built-in
Timer: Yes
Lens: 60mm f/12.7
Print Size: 62 x 46 mm
Viewfinder: Optical
Power Supply: Rechargeable
Film: Instax Mini Film
7. Polaroid Go
Again, if size matters, this time on the smaller end, the Polaroid Go is probably the smallest of them all — it fits right in your palm!
With its small size, the camera is a big hit on cuteness and fun. But don't be fooled by these trivial characteristics. It still delivers reasonably good quality pictures. In addition, it has a double exposure feature, usually only found in higher-end instant cameras.
And if you always have a portable charger on hand, which is common these days, this camera is one to consider. It doesn't use batteries. Instead, it uses a USB charger. Just plug and snap away!
Due to its handiness and ease of use, it's a good start-up camera for kids. But keep in mind the film costs more.
Flash: Built-in
Timer: Yes
Lens: 34mm
Print Size: 47 x 46 mm
Viewfinder: Optical
Power Supply: USB
Film: Polaroid Go Film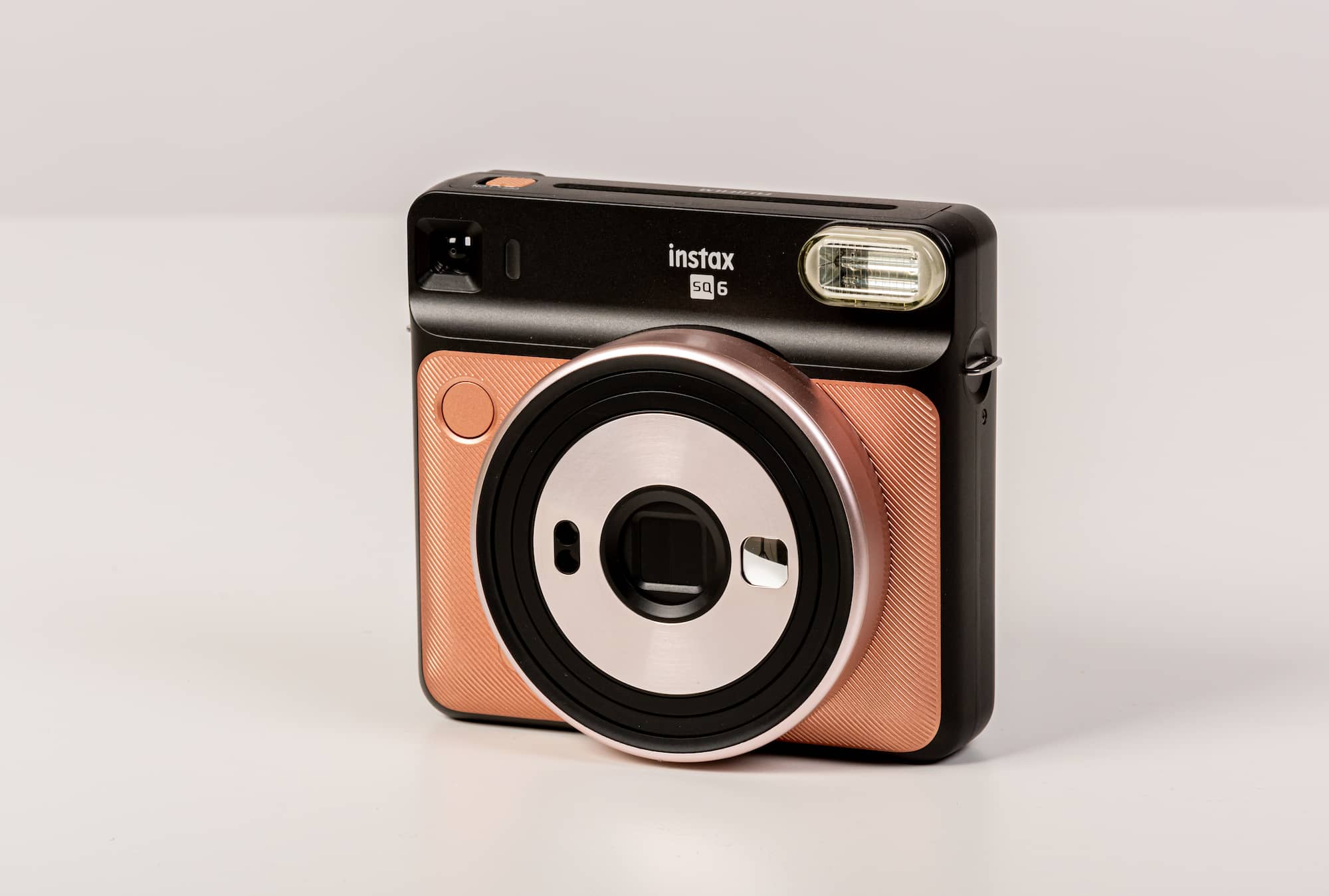 8. Fujifilm Instax SQUARE SQ6
This camera has been labeled as the best instant camera for Instagrammers. It offers 1:1 square-format imagery and uses a special Fujifilm Square film.
In its effort to tempt Instagrammers away from their smartphones, other features included in this camera are:
Selection of colors (adds the "cool" factor)
Three color filters are attached to the flash
Double exposure
Macro and landscape modes
These features probably tick the versatility box for Instagrammers. But more importantly, it has a selfie mode!
However, you may be put off by the lack of a proper handgrip. You risk either letting it slip or missing the perfect moment and shot.
Flash: Built-in
Timer: Yes
Lens: 8mm f/2.55
Print Size: 62 x 62 mm
Viewfinder: Inverted Galilean finder
Power Supply: Two CR2/DL CR2 lithium batteries
Film: Fujifilm Instax Square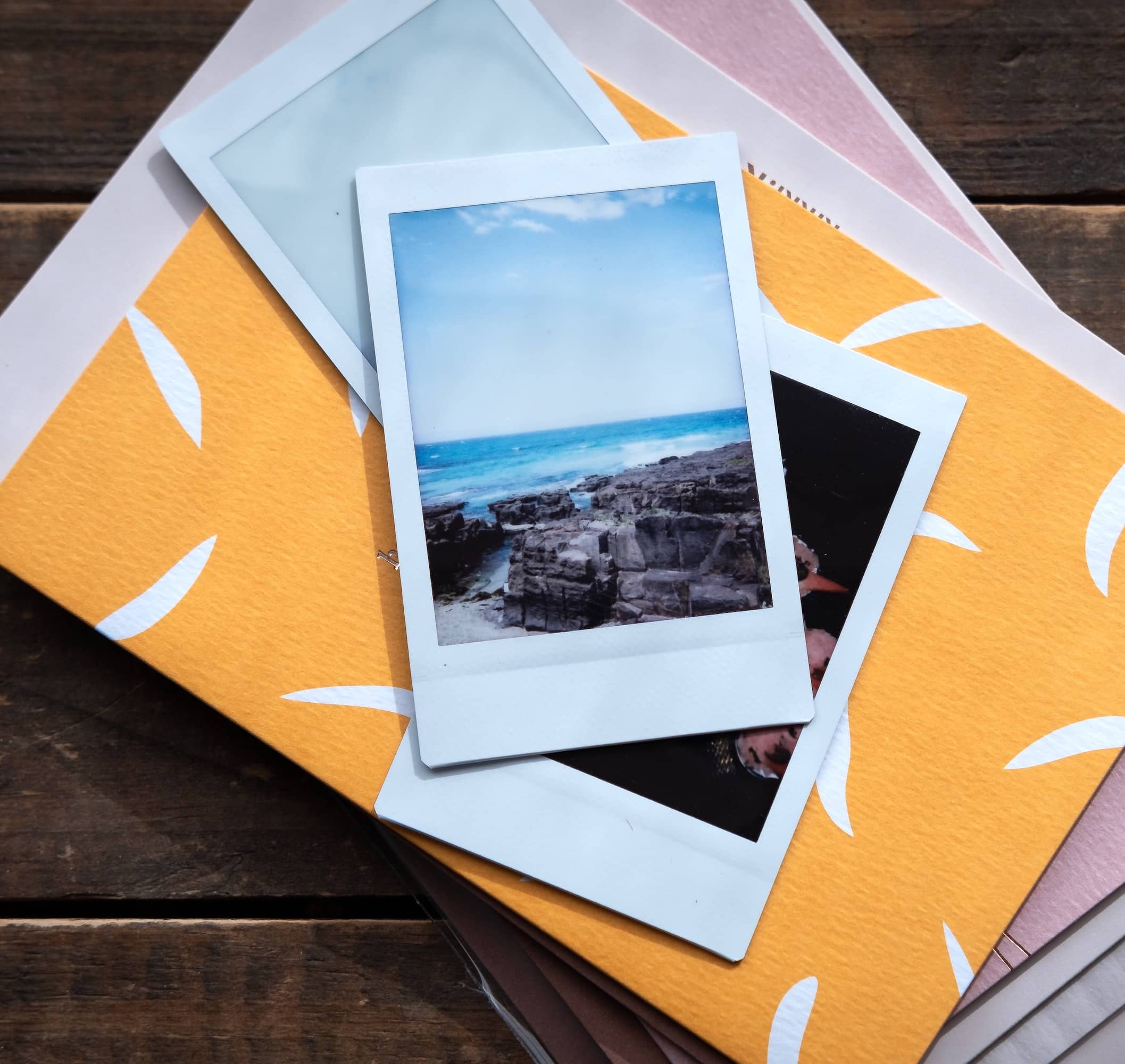 9. Polaroid Now+
If having a good grip on your camera is important, the Polaroid Now is the instant camera to go for. With its big and boxy design, the solid grip gives you the confidence to capture that picture-perfect moment.
The Polaroid Now+ has been described as a refreshing change to the crowded instant camera market. With a dual-lens autofocus system and better flash, you are assured of superior image quality.
Flash: Built-in
Timer: Yes
Print Size: 79 x 79 mm
Viewfinder: Optical
Power Supply: USB
Film: 600 Film
10. Fujifilm Instax Mini LiPlay
f that sounds like a tongue twister, it is. But it's packed with interesting features for an instant camera. They include:
45-image internal storage
Record and playback function
Remote shooting
With the storage as well as record and playback functions, you decide the pictures you want to print. As a result, you can minimize or avoid wastage. The LiPlay app allows you to add to the final print filters, borders, or other effects to add the WOW factor.
It also comes with an LCD screen plus a selfie mirror, and it's small enough to fit in your pocket, which makes it highly portable.
The Fujifilm Instax Mini LiPlay looks as good as it works. It has colors not found in other instant cameras, such as Blush Gold, Stone White, and Elegant Black. All things considered, this make and model should probably sit at the very top of the list of Best Instant Cameras for 2022.
Unfortunately, the model's app doesn't allow editing, and it's also somewhat clunky. These two factors may dilute the fun factor to some extent.
Flash: Built-in
Timer: No
Print Size: 62 x 46 mm
Viewfinder: LCD Screen
Power Supply: Built-in battery
Film: Instax Mini Film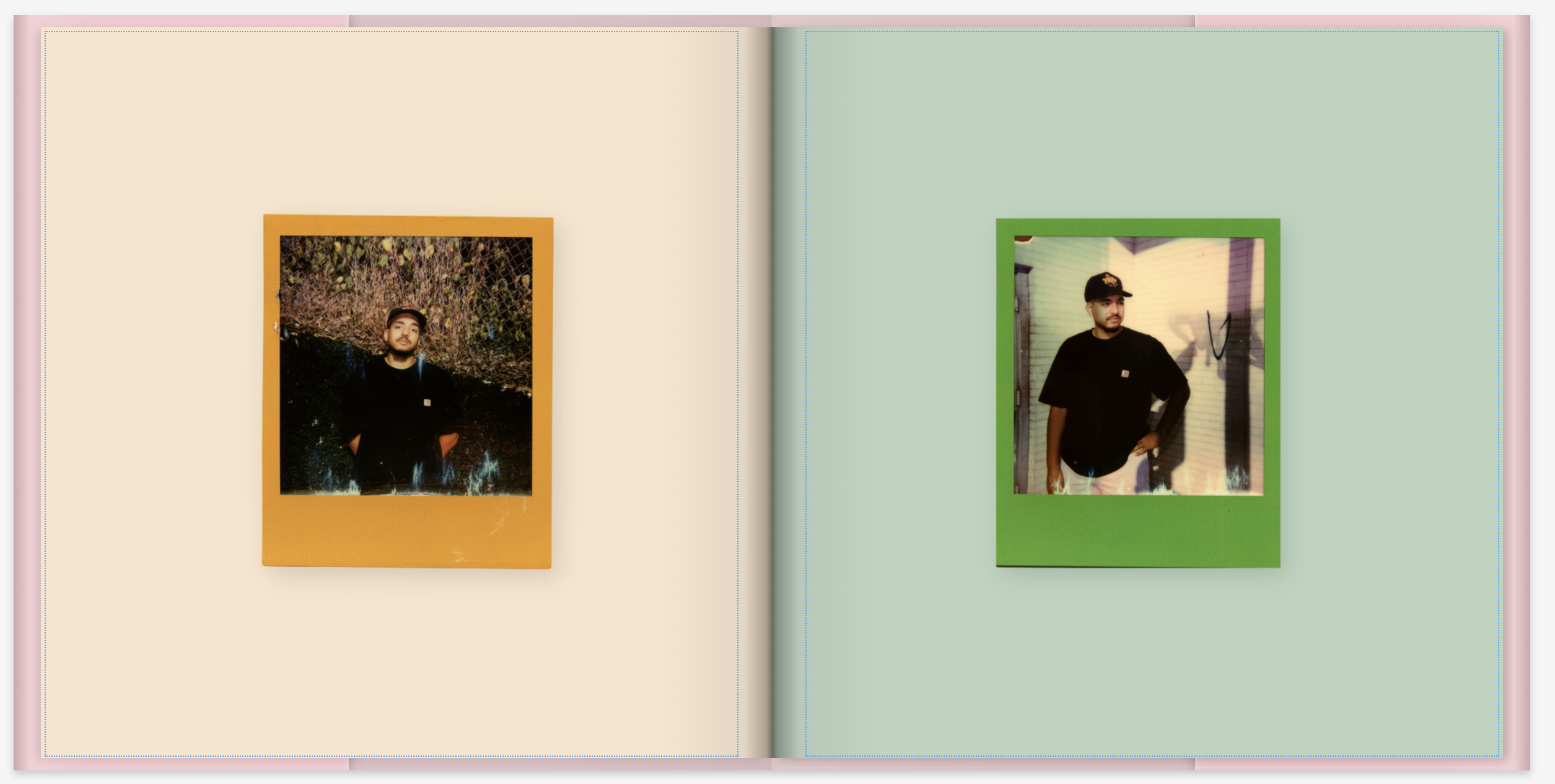 Capture in an Instant, Treasure the Memories Forever
Instant cameras have come a long way. In fact, some features of the 10 Best Instant Cameras of 2022 reviewed here place them close to the capabilities found in smartphone cameras. Wherever you are on the skills and enthusiast meter, you'll find a make and model to suit your needs.
Capturing, printing, and storing memories is priceless. Instant cameras are a relatively inexpensive way to help you savor those memories. Whether you choose to keep them in a photo album, frame them, or create a photo book for special events, these memories will just be a reach away.
Creating your first project?