How To Find the Best Mac Photo Extensions
Most people who have used the macOS Photos app know it contains basic editing tools. Whilst these tools are user-friendly, they don't allow for any advanced editing.
The great news is that the Mac Photos app supports plugins, meaning that it can become a much more powerful tool when you add extensions from third-party software developers, as these extensions can significantly expand the app's functionality.
But which extensions are right for you? Here are our top picks of the best Mac Photo Extensions that can help you boost the power of the macOS Photos app.
Mimeo Photos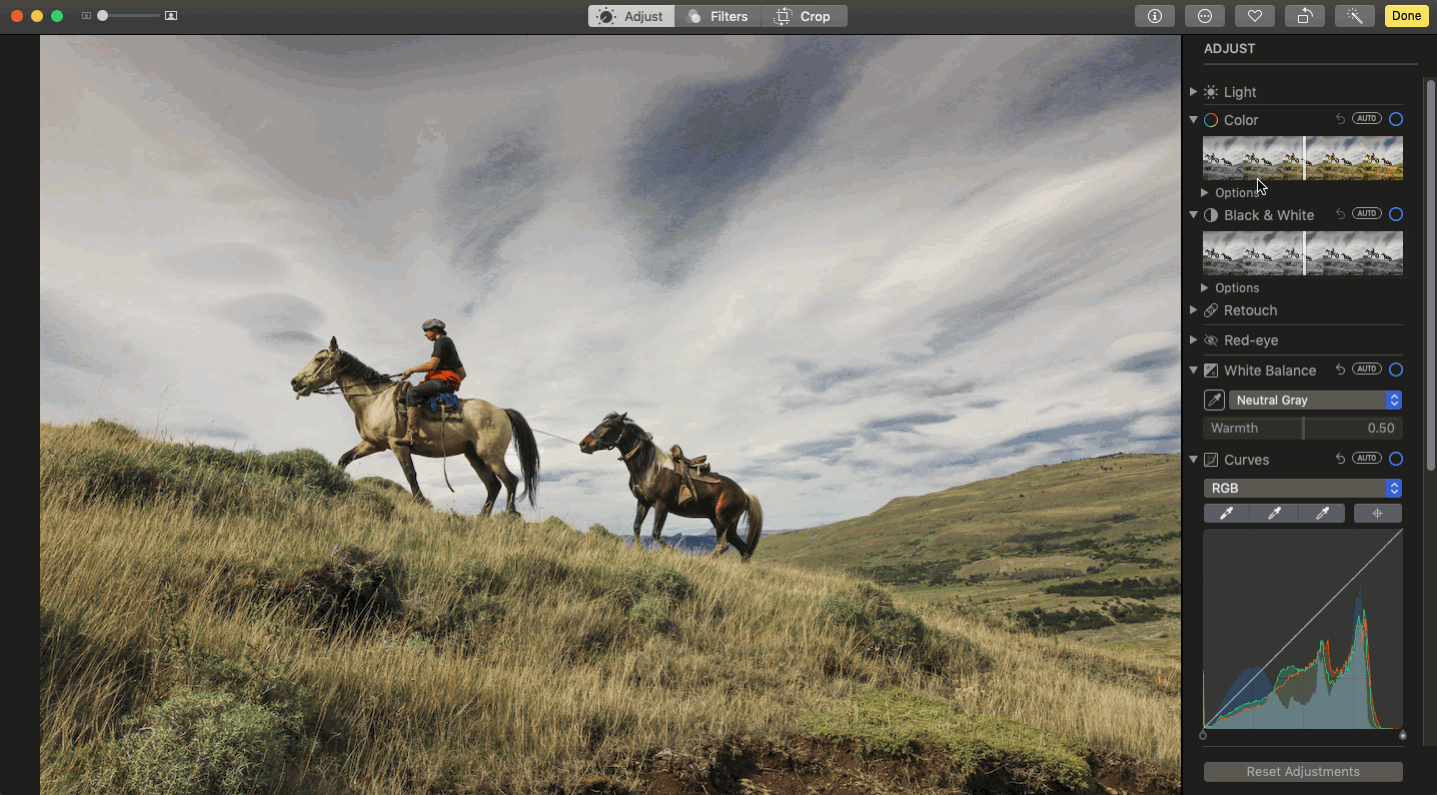 Mimeo Photos is one of the most powerful and versatile extensions for the Mac Photos app. Mimeo Photos allows you to create beautiful one-of-a-kind items from your photos, including photo books, cards, wall decor, and calendars, as well as prints — all from right within the Mac Photos app. Mimeo Photo's products are of exceptional quality, and they were Apple's original print provider for Photos.
This means you can use all of the original Apple Photos themes and product sizes together with enhanced design features and new products, allowing you to edit your photos into a unique project.
Mimeo Photos also extends the macOS Photos app; it includes a selection of powerful editing tools and filters. The extension offers seamless integration and an easy-to-use interface, with helpful prompts to help you create a fantastic project from your photos.
Download Mimeo photos and get started creating unique products with your photos.
Pixelmator
Skylum Creative Kit
Skylum creative kit is a suite of 6 extensions that add impressive features to the Mac Photos app. The suite consists of: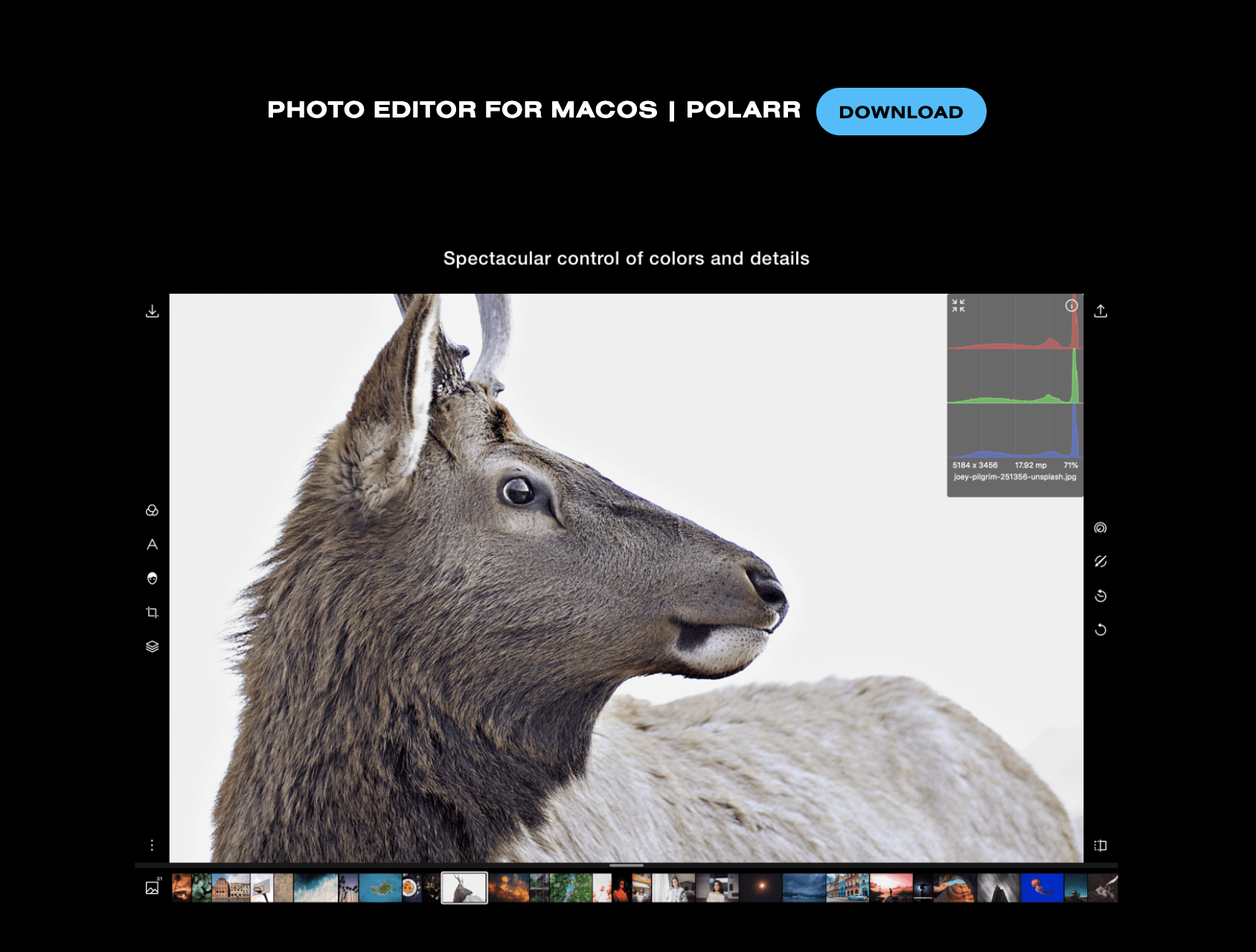 Polarr Photo Editor
Polarr is one of the best Mac photo extensions for those who want something similar to Adobe Lightroom. Polarr contains a large selection of image adjustment and manipulation tools, as well as a large selection of editable filters. Polarr enables you to use the same filters for multiple images at once, and it also supports layers, masks, and a range of blending modes.
Want to touch up and enhance your photos quickly? Then Polarr's "smart enhance" feature will analyze your image and apply recommended adjustments for you. Polarr can be used as a standalone app (which supports non-destructive editing) or as an extension that brings all of its tools right into the Mac Photos app.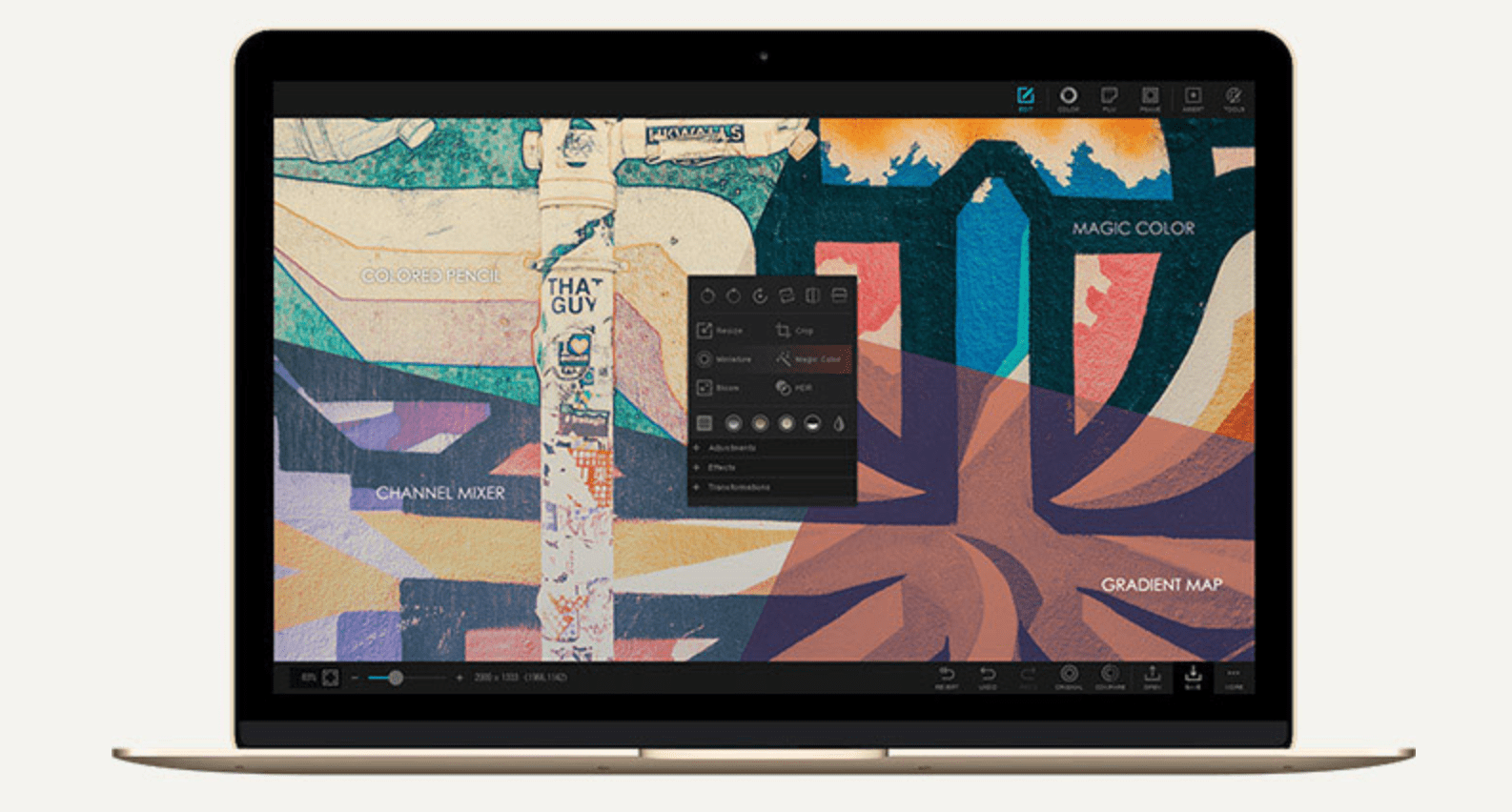 Photoscape X
Photoscape X is a powerful photo extension for Apple Photos. Photoscape X contains over 1,000 tools and effects, including many of the advanced editing tools you would expect from professional software. The extension also offers helpful features, such as straightening, to magically straighten your images, and perspective cropping, which allows you to create some great effects.
Photocopy X's "cut out" feature makes it easy to remove backgrounds from images, and the extension also gives you the ability to open your image in the main Photoscape X app, allowing you to take advantage of additional features, including creating animated gifs, collages, and batch editing.
Luminar Neo
Luminar Neo is one of the top Mac Photos extensions and is powered by advanced AI technologies. This allows you to simplify complex photo editing tasks, making them fast and enjoyable. For example, you can use the powerful AI to instantly re-light a scene, replace the sky, remove pesky objects or enhance your portraits.
In addition to its artificial intelligence magic, Luminar Neo also gives you a great selection of editing tools, including advanced color correction, editable presets, and filters. All of this combines to give you the power of professional image editing software from right within the Mac Photos app.
By using some of the Mac Photos extensions above, you can help transform the Photos app from a lackluster editing tool to a powerful platform for editing, creating projects, printing photos, and more. Get started by downloading Mimeo Photos today.
Creating your first project?