As the start of summer approaches, we are all looking forward to really getting back outside. Hiking is one of those outdoor activities that are perfect for photography because anywhere can be the best lighting. Every hiking destination is a potential backdrop or focal point, whether you want to have a shoot in the trees or you're capturing the splendor of an entire landscape. Photographer Michael Ryno shared some of his hiking photography tips.
Plan Accordingly with a Checklist
Create a checklist of what you will need to bring with you on your hike. Be sure to bring along a basic first aid kit, water, food, and proper shoes and clothing. When it comes to the photography gear, be sure to take along a cell phone, but also consider taking along a camera with interchangeable lenses to provide opportunities for unique photos. You'll want your camera to be accessible during the hike rather than burying it among other items in your pack.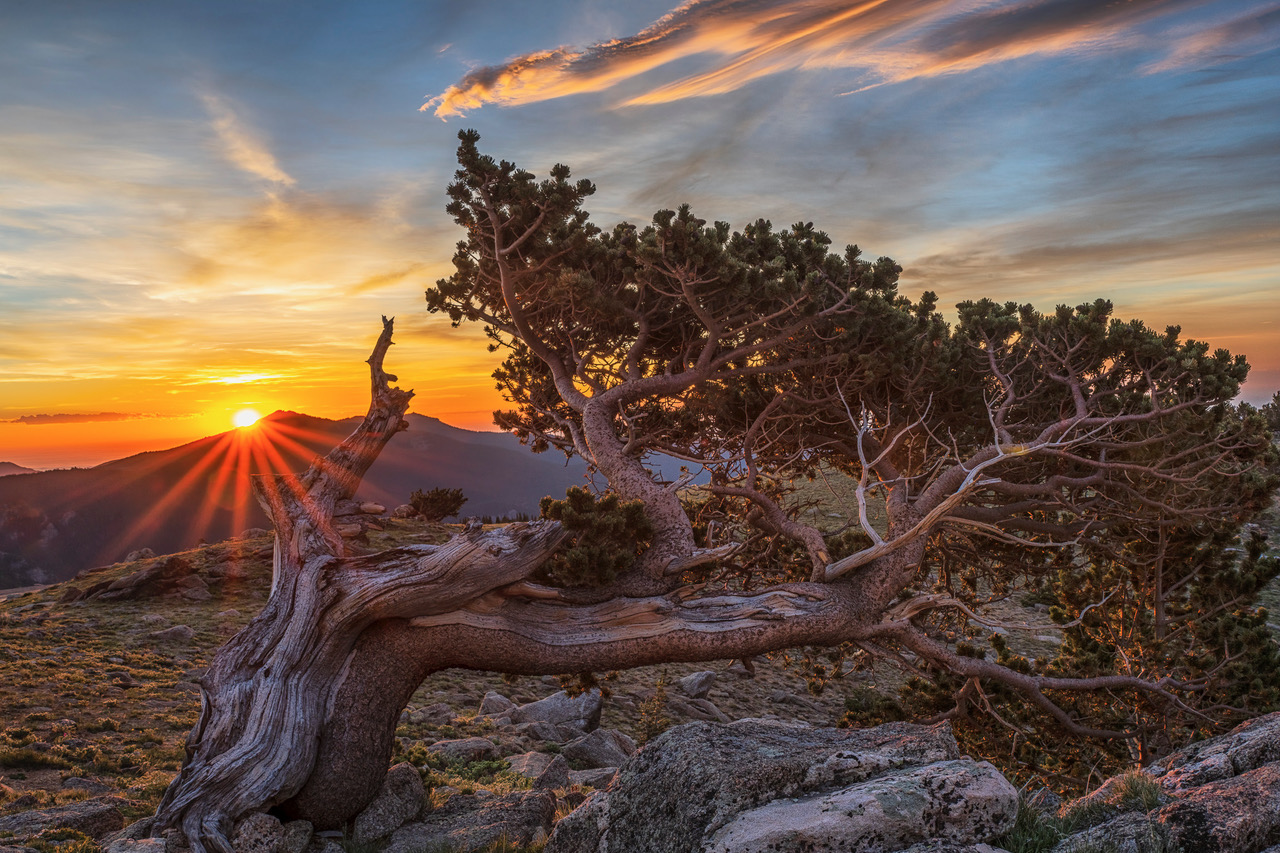 Starting Your Trek
Consider getting an early start, even before sunrise if possible. One benefit of starting early is that there will likely be plenty of available parking at the trailhead and you might have the trail to yourself. Another benefit is that some of the best light for stunning photos occurs during the moments just before sunrise and lasts through the first hour after the sun comes over the horizon.
When photographing during these hours, be sure to bring a flashlight and headlamp with spare batteries. It helps to have a tripod to capture sharp images if a longer exposure is required.
If you are out for a late afternoon or evening hike, consider staying out until sunset if possible. The soft light during the "golden hour" can provide stunning landscape photos.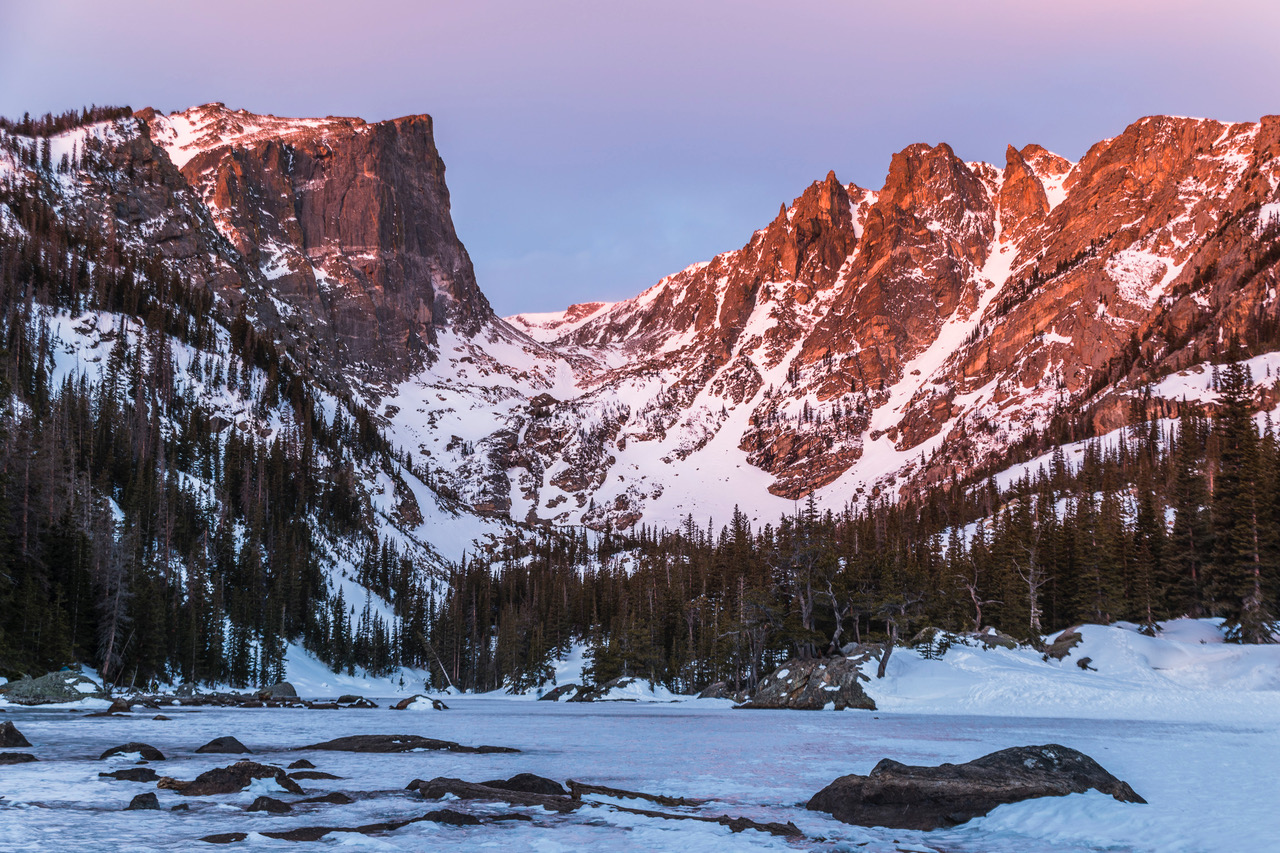 Take Advantage of Less Pleasant Weather
While we all enjoy hiking when the weather is pleasant, try going out when the weather is less than ideal as long as it is still safe and you have the proper clothing, and equipment, to keep yourself and the camera dry. Not only will there be fewer people, but imperfect weather can often provide interesting photo opportunities.
While hiking, look beyond the obvious large scenery and keep your eyes open for interesting lines, reflections, shadows, shapes, and subjects that would make unique photos.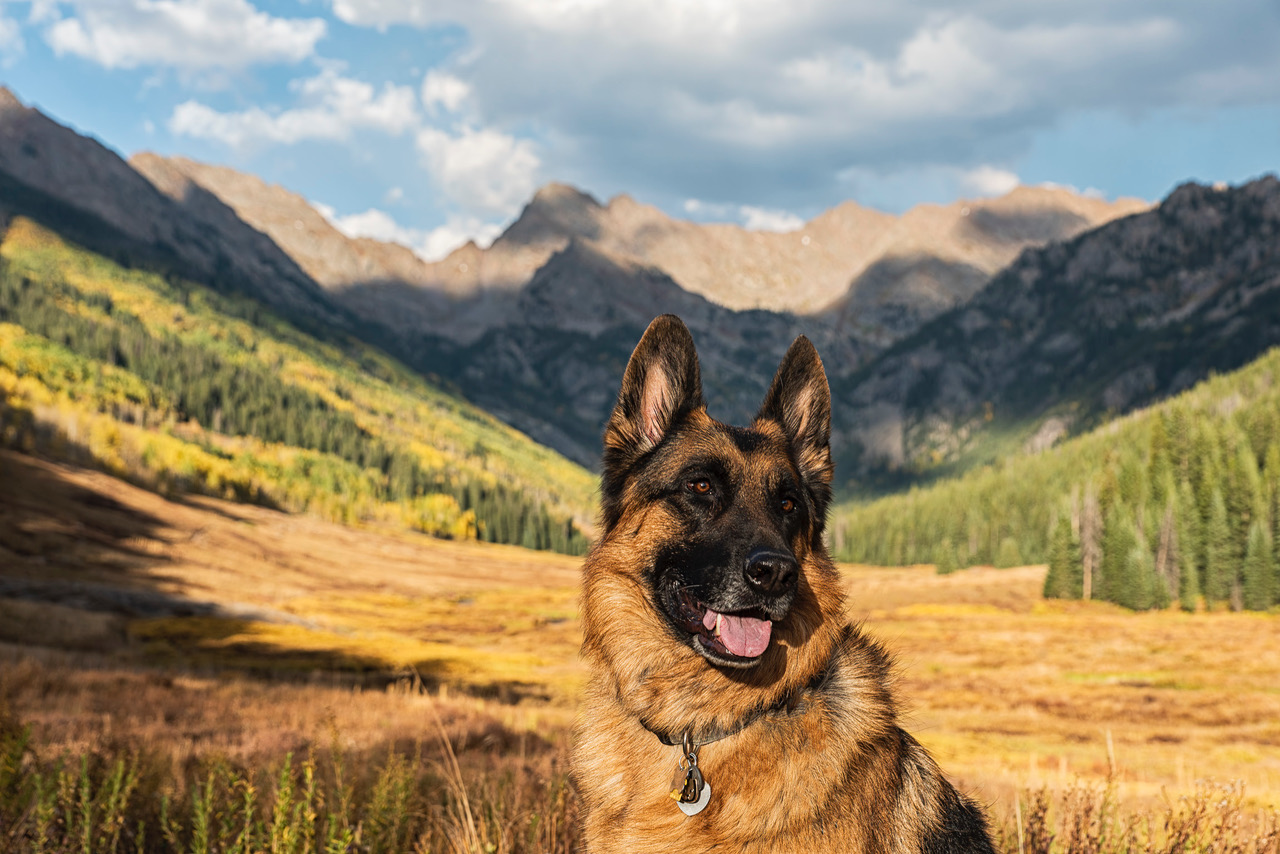 Documenting Man's Best Friend
Dogs are not only great companions to have along while hiking, but they also make great subjects for landscape photos. If you will be hiking at a dog-friendly location, consider bringing your dog and be sure to obey leash laws (note that our dog was on a leash for these photos and removed in the photo editing process). Also don't forget any added items that your dog might require, including water, food, and snacks.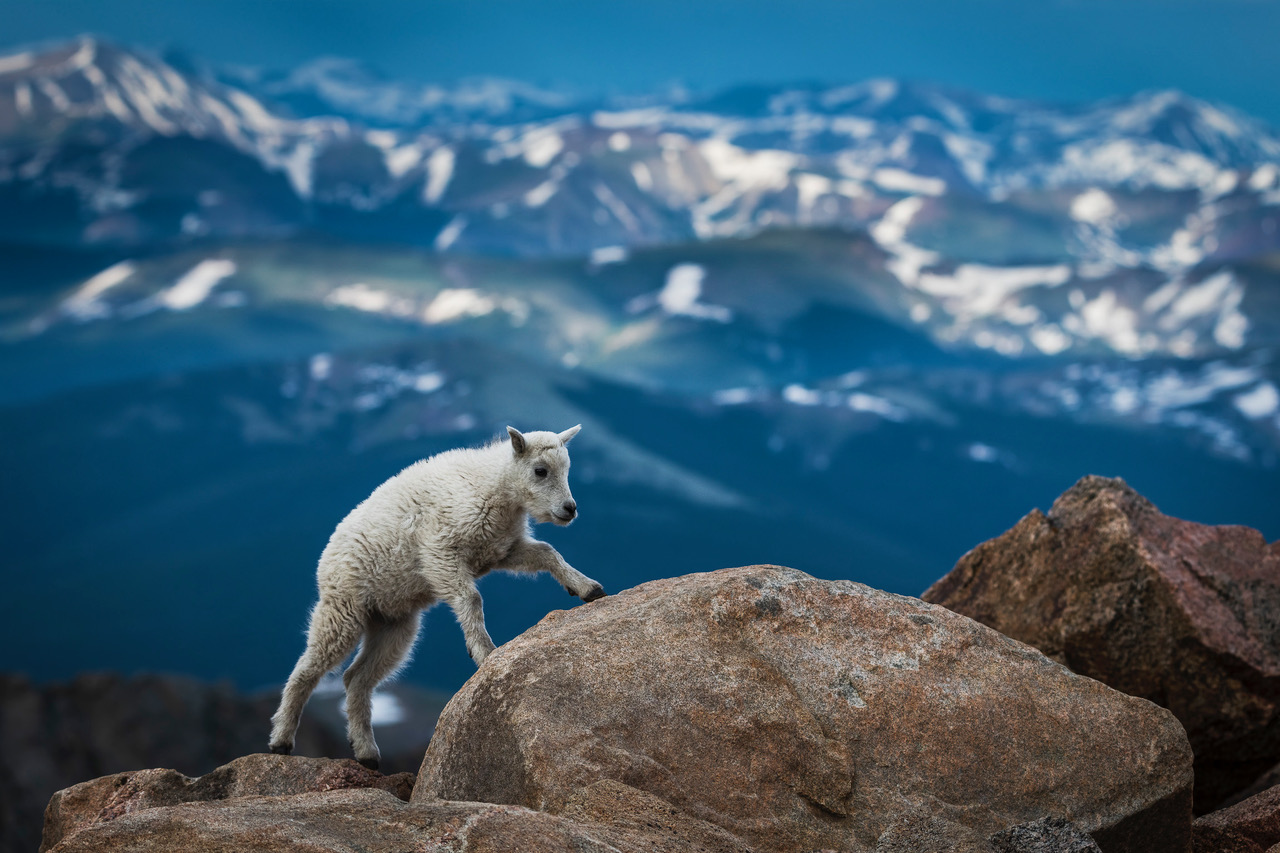 Capturing Wildlife and Trail Buddies
If there is a possibility that wildlife will be at your hiking location be sure to maintain a safe distance and bring along a zoom lens. If you are hiking with friends and would like to include them in the scene, take photos of them "hiking" rather than simply posing.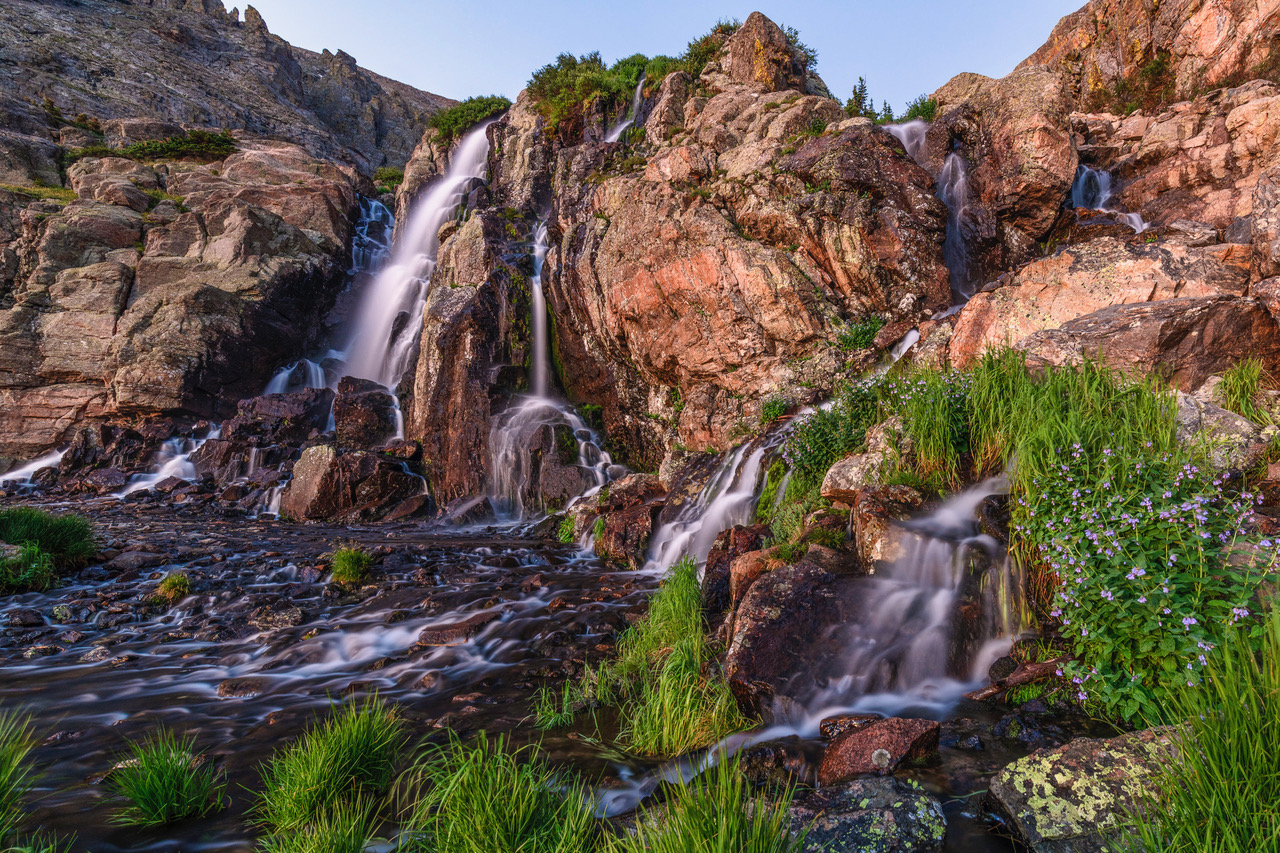 Get to Know Your Camera
Learn the features of your camera and how to use specific settings to capture interesting photos. One, in particular, is the "aperture" setting, which will allow you to control depth of field. An open (smaller number aperture) will allow you to emphasize a particular subject in the scene, while a closed down (larger number aperture) will allow you to bring the entire landscape into focus.
The use of a tripod and a timer feature that is available on most cameras will allow you to include yourself in the scene.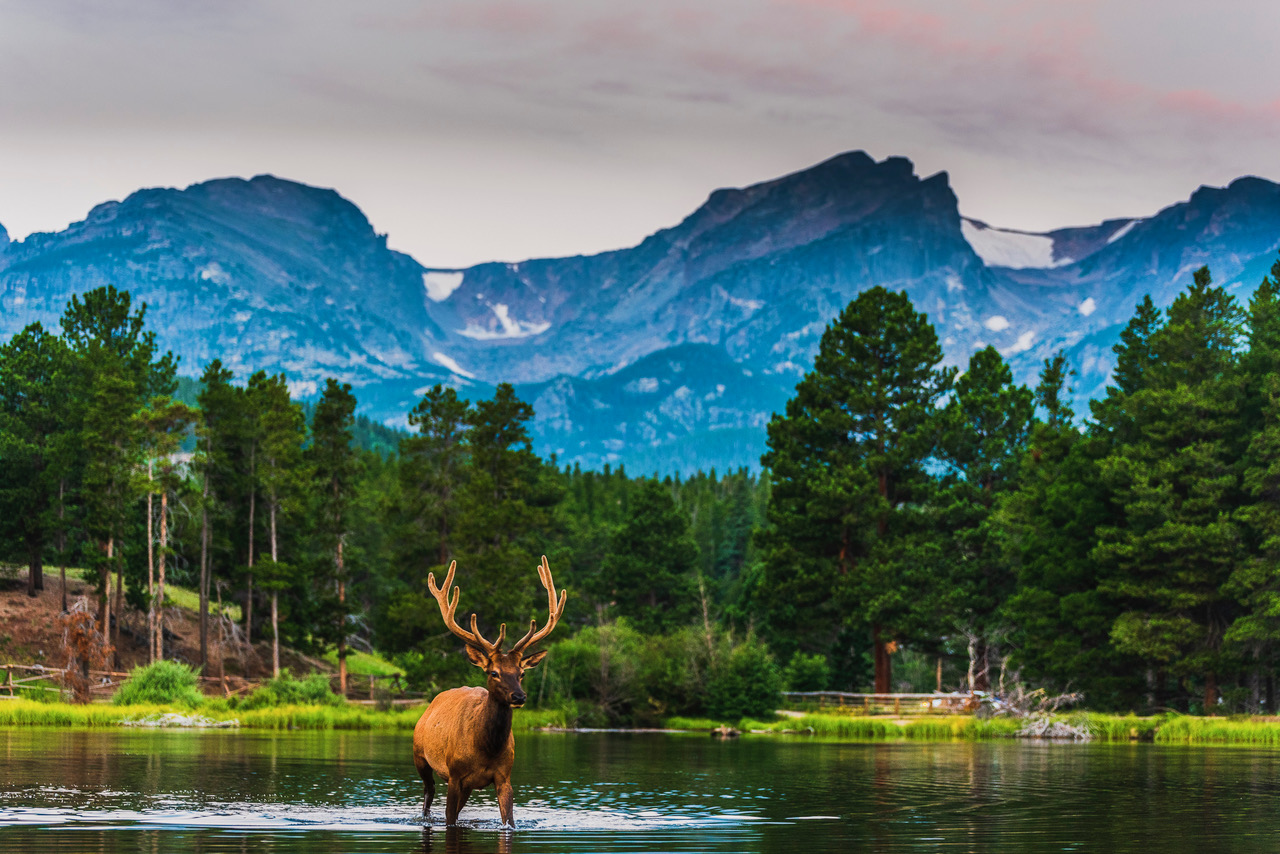 Master Outdoor Photography Basics
Become familiar with other common outdoor photography guidelines such as "rule of thirds", maintaining straight horizon lines, and including a combination of foreground, middle ground, and background elements.
Though applying these tips will add more effort to your hike, the photos of your next adventure will turn out even more interesting and beautiful. For more on our featured photographer check out Michael Ryno's photographer interview.

Creating your first project?