International Women's Day celebrates the achievements of women every March 8. Today, we'd like to introduce you to some of the women on our Memphis production team. Each one of these women is a critical component in ensuring that every element of your photo project is crafted, packaged, and delivered with the utmost care.
Our production team works together to share your images beyond the digital screen and help you craft a narrative of moments past in print. Together, let's celebrate International Women's Day with those that take pride in honoring every one of your memories with beautiful photobooks, calendars, cards, and prints.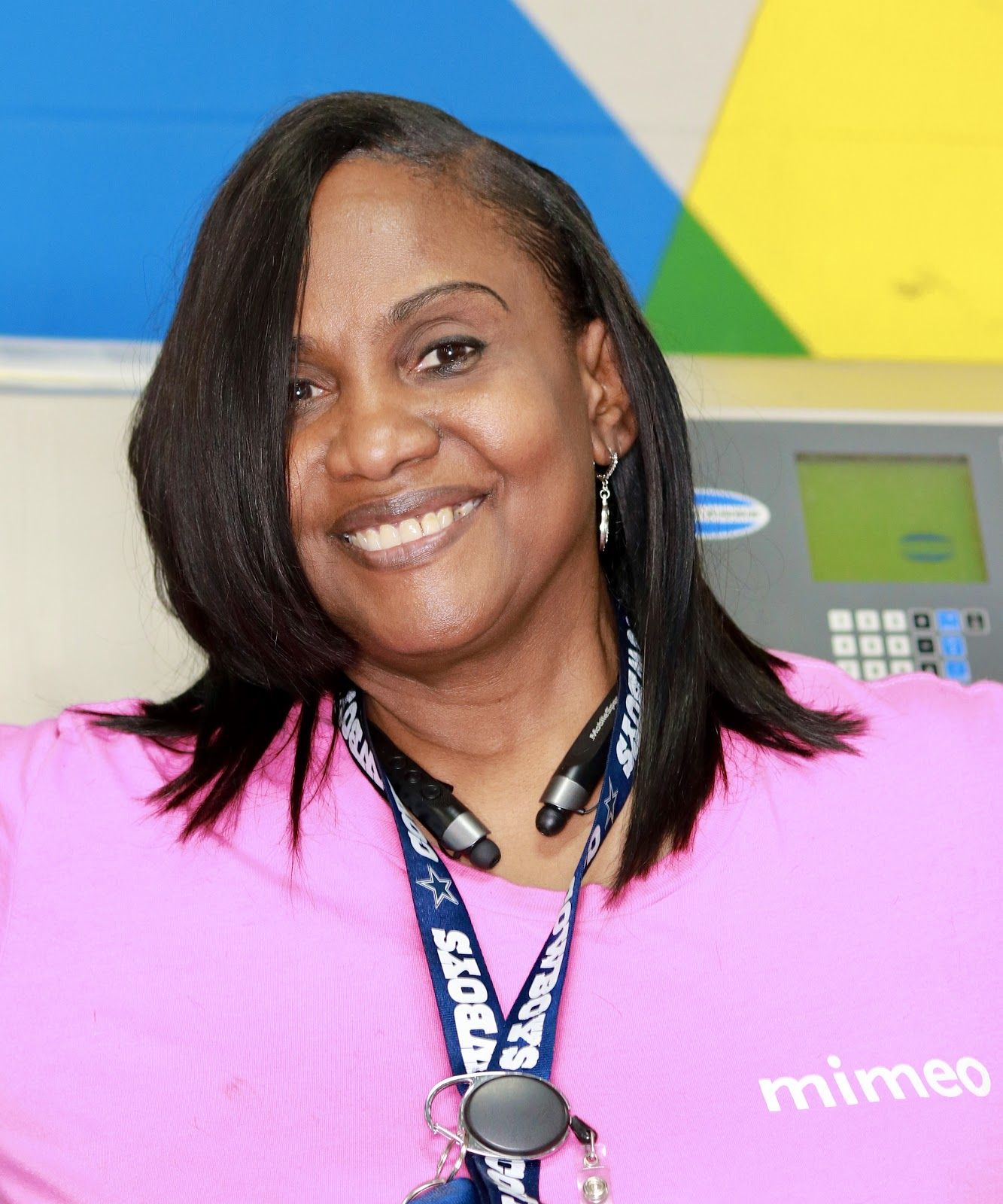 Adrienne Roberts
Photo Finishing Associates
Adrienne has been with the Mimeo Photos team for almost two years and is one of the key women putting our hardcover photobooks together. Her passion for Mimeo Photos starts with her immediate team members and credits them for enabling her to be successful. "Even though Mimeo Photos is a relatively young company and we have a relatively young team we take a lot of pride in our work," said Adrienne, continuing, "and hope that our customers see that."
When Adrienne isn't creating beautiful books she is at home with her three girls singing and dancing her way through life — talents she frequently shares with her team!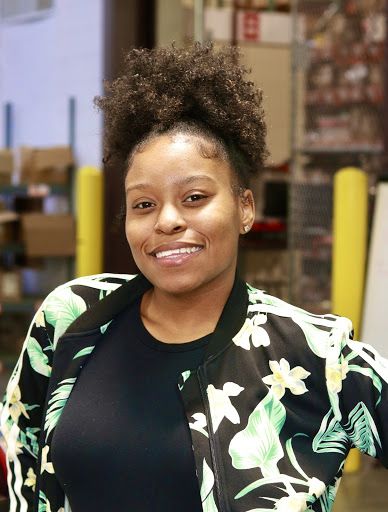 Brianna Jenkins
Photo Finishing Associates
Bri has been a Mimiac for almost three years working in Mimeo Photos. She loves how the team feels like a family, and feels that love every day when she comes to work. Her role as Quality Analyst means she gets to see all of our products before they make their way to our customers.
Her favorite element of her job? "Watching people's lives unfold right in front of you," says Bri. "We get to make something amazing for our customers." Bri has two children and enjoys spending time doing fun activities and cooking with them.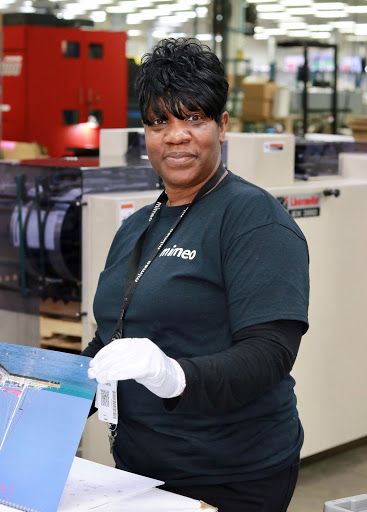 Linda Bell
Photo Finishing Associates
Linda has been with Mimeo Photos less than a year but she has already made a big impact. If you've ever received a photo calendar from us there is a good chance Linda has laid eyes on it! Her biggest priority is to ensure our customers receive a product they will love and want to display since, "every day, every hour, every second is about delivering a high-quality product."
She loves that her role empowers her to coach and develop her teammates to constantly strive to make a better experience for our customers. She has two grandkids and a daughter and they give her her purpose and drive for doing what she does.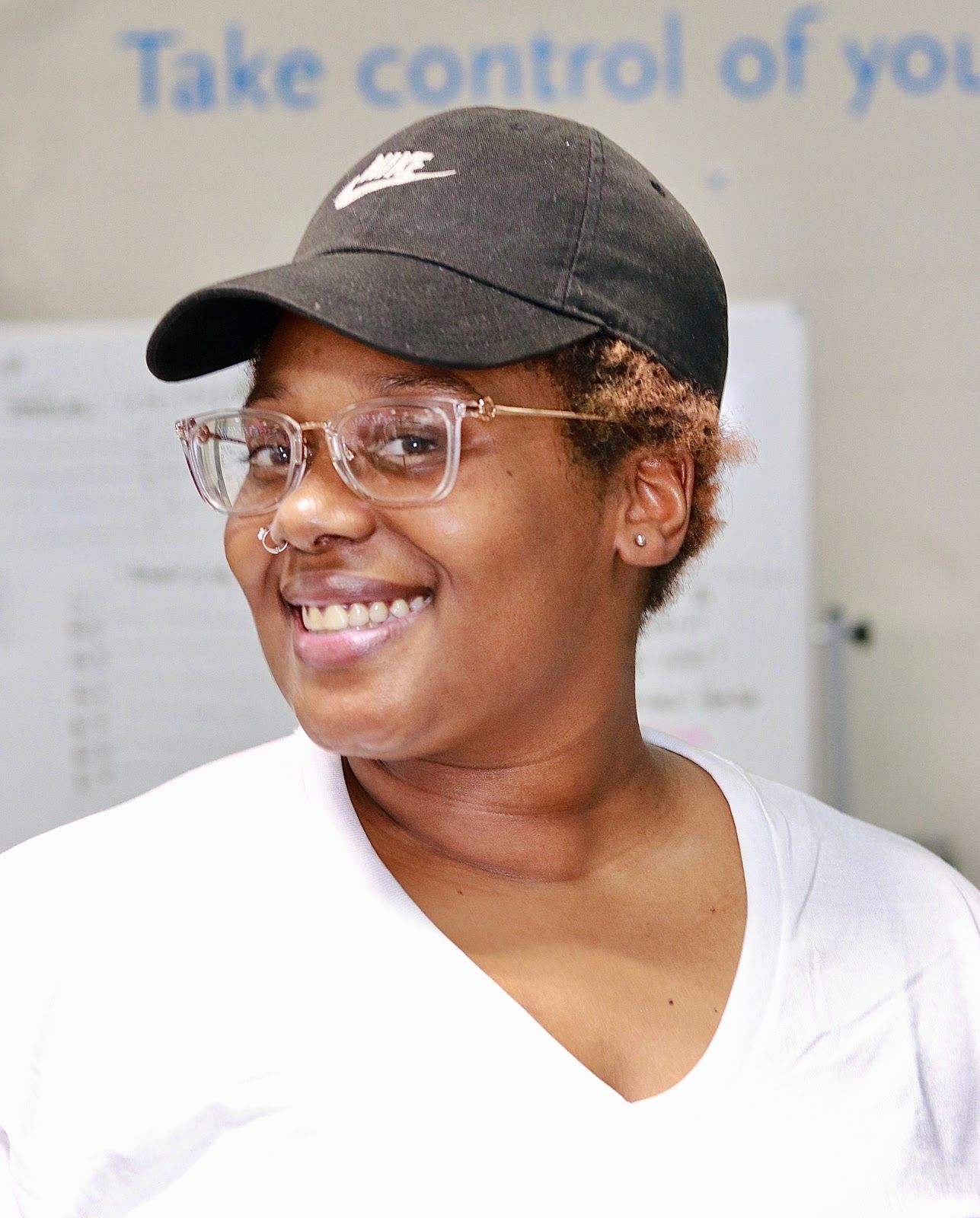 Tori LaBattes
Photo Finishing Associates
Tori has been with Mimeo Photos for two and a half years and it is hard to find someone who has more experience with our products than she does. "We get to see the world through our customer's eyes," Tori says about her love for Mimeo Photos, "and knowing that what we are doing will delight our customers."
She knows that we need to do whatever it takes to get our product to our customers and is always willing to jump in and help anywhere there is a need. When Tori isn't at work she is at home spending time with her daughter listening to music and reading.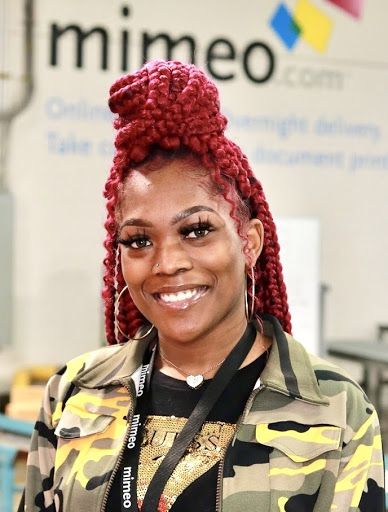 Charnese "Nene" Hudson
Photo Finishing Associates
Nene has worked for Mimeo Photos for roughly six months but has already had a big impact on the team. Nene's desire to continuously learn has enabled her to move throughout our product lines, jumping in wherever she can help. Her focus is always on making sure we deliver the highest quality product to our customers and making sure we give our customers exactly what they want. Outside of Mimeo, Nene enjoys practicing cosmetology and shopping.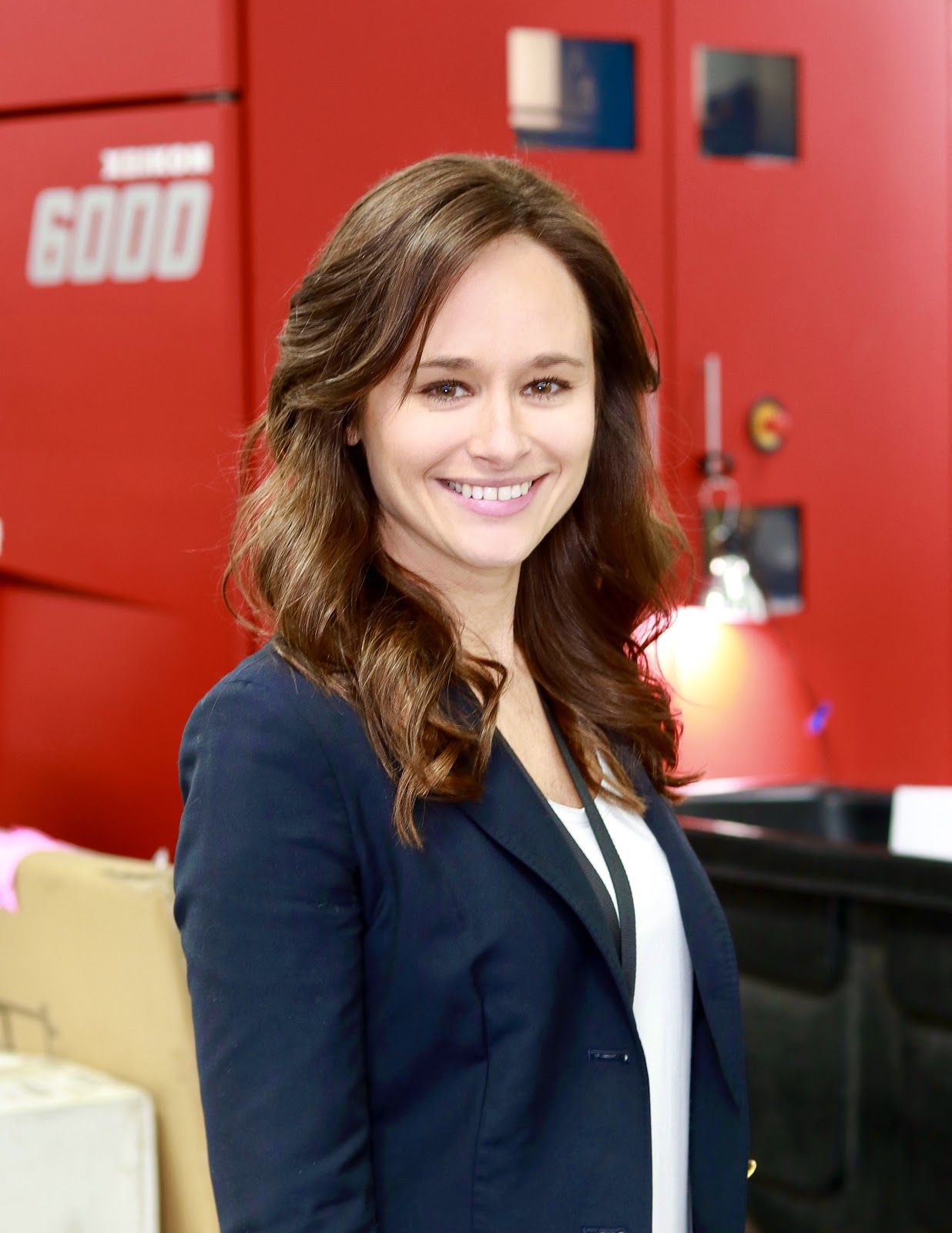 Angela Blackburn
Director of Operations
Angela has been a member of the Mimeo Photo's team for just under a year and has enjoyed seeing the transformation of the team under her guidance. Her engineering background has enabled her to define processes and create improvements to Mimeo Photos to give our customers a better overall experience.
"We do more than just create photobooks, we preserve our customer's memories," Angela continues, "And it is an incredibly special process they entrust in us, one we take very seriously." Outside of work Angela enjoys spending time with her daughter riding horses.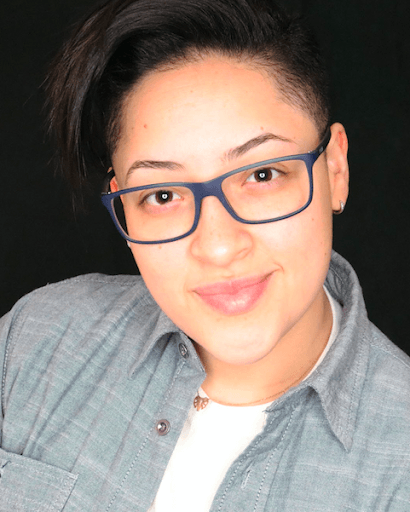 Annie Espejo
Supervisor
Annie is originally from New Jersey and made the move to Memphis two years ago. She started as the Mimeo Photos coordinator working with the team to improve training plans, equipment efficiency, and provide leadership support. Being promoted to the role of supervisor has given her a new perspective on delivering quality results through the engagement of the team.
In her spare time, Annie focuses on her passion for art and expanding her own brand. She also contributes this same passion when capturing artistic content for Mimeo Photos' special projects.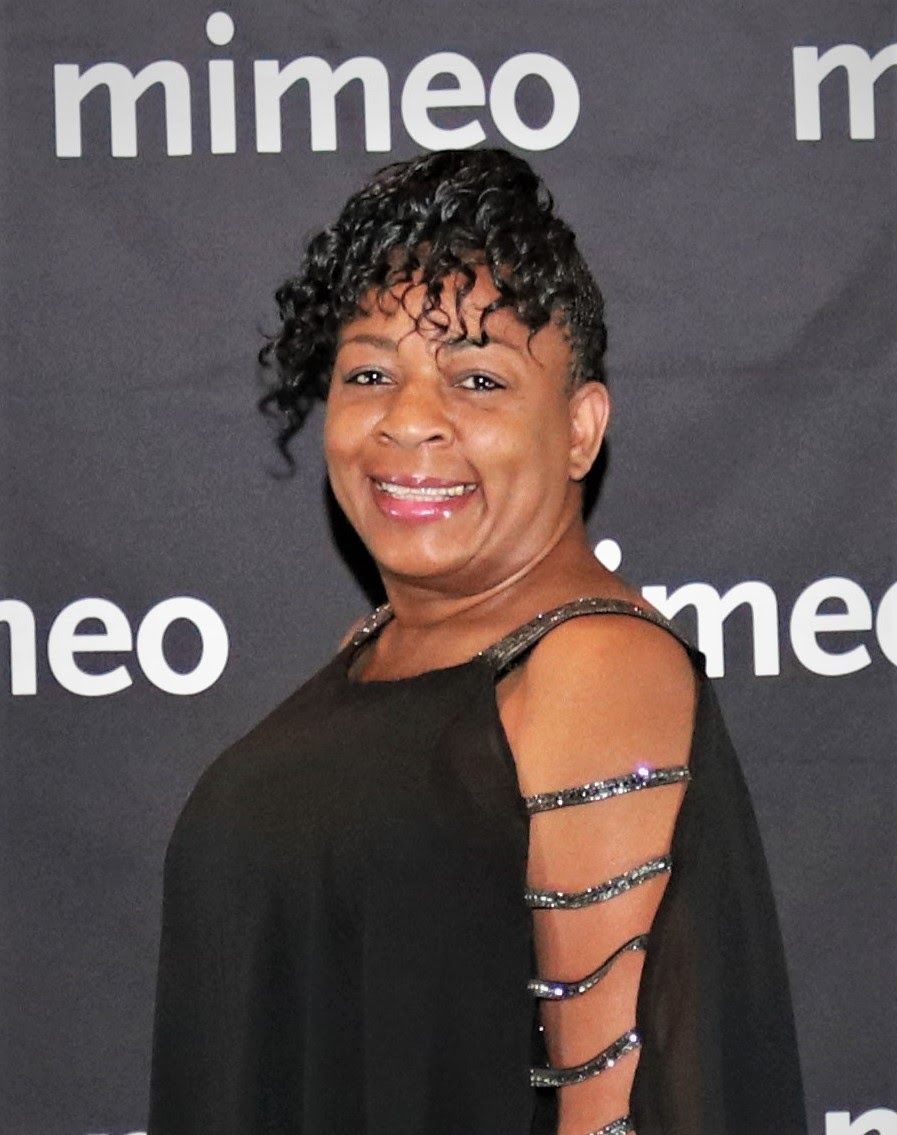 Jackie Veazey
Photo Finishing Associates
Jackie has one of the longest tenures on our team, dedicating the last decade of her life to Mimeo. She has supported several parts of the factory and currently is our Team Lead for Mimeo Photos and The School Planner Company. Her role is pivotal in providing guidance to our existing team members and training any new faces that join.
"We come together to solve problems and we hold one another accountable to delivering those results," remarked Jackie on her favorite part of being on the Mimeo Photos team.
Creating your first project?