Mar 20th 2020
Our changing reality with the spread of COVID-19 has brought a lot of disruption to daily life. In the midst of practicing social isolation, many of us are at home sharing space with our children who just weeks ago weren't as near. Just as your routine has changed so has theirs. While all of us adjust, we're offering your family what we can — the power to invent, create, share, and connect.
This past week, while we worked behind our digital screens we also sought ways to fill pockets of time for the children within our households with constructive activities. A lot of those pockets included craft activities — coloring, painting, and writing notes. You know the whole gamut.
We're fortunate to be able to connect our children with people (FaceTime dates) and places virtually (thank you Cincinnati Zoo for live streaming safaris!). On the other hand, there's something very special about celebrating their creative expressions off the screen with the important people in their lives. People children look forward to interacting with often but now can't.
Read on to see how you can easily turn their tiny creations into greeting cards or full books for their relatives, mentors, and friends now afar.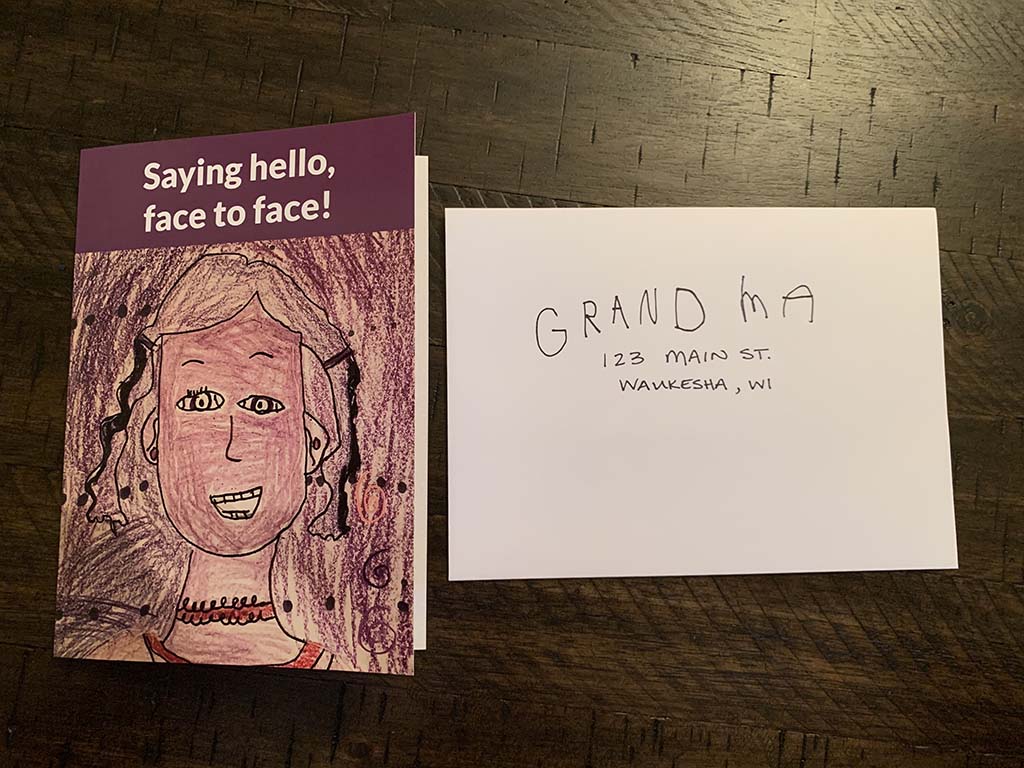 Create a Greeting Card to Send to those Afar
Cards are a time stood tradition for sharing sentiments and sending good wishes to those you love. You can always share a photo card with us, but did you know that sending an illustrated card is just as easy?
Either snap a pic of your child's illustration or scan it using a free app like Google PhotoScan.
Airdrop it to your Mac and add it to your Apple Photos.
Then build a card (flat or folded) using the Mimeo Photos app.
Add a personalized message and don't forget to credit your tiny artist.
Pro tip: If your child prefers digital media, we recommend Crayola's Create and Play app for them to express their creativity.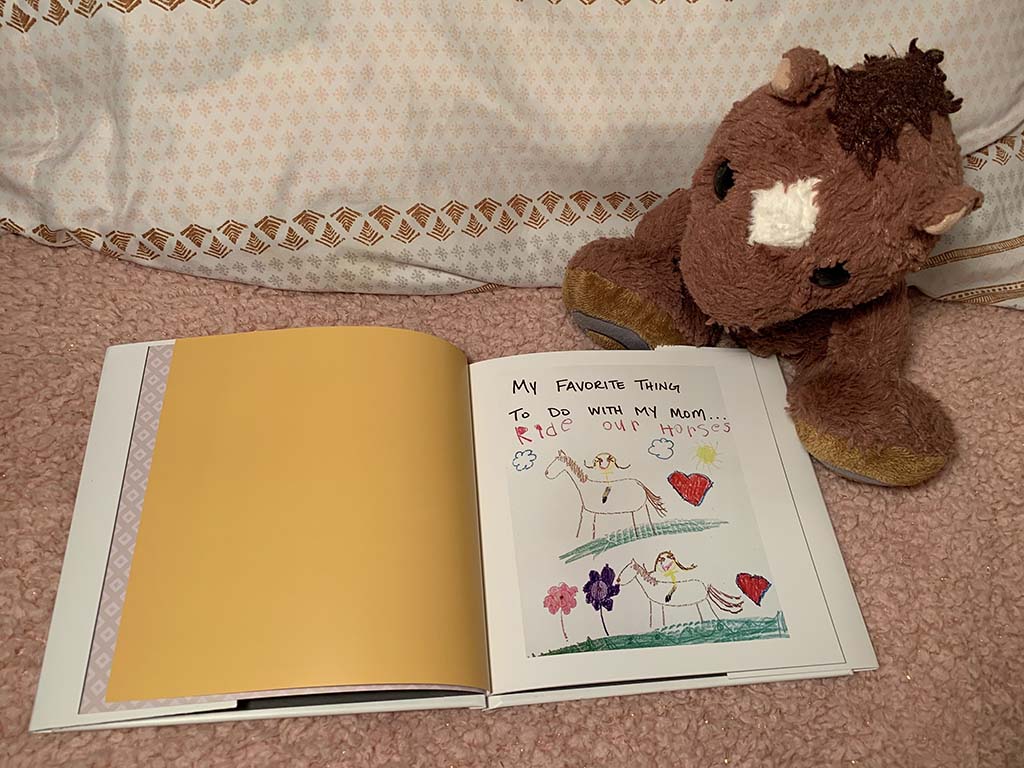 Storyboard a Full Illustrated Book
We promise this one is not as complicated as it sounds. Our Director of Operations' daughter worked alongside her daughter, Elsie, to share some of her favorite activities, thoughts, and ambitions.
To start, sit down with your child ask your child who is the star of their story.
Draft out a few points to fill out the pages and then have them get creative as you'd like.
When the material is ready she snapped pics from her iPhone and built the book alongside her daughter to get the sequencing right.
As a final touch, add a title, text, borders, and backgrounds to the cover and inner pages.
Pro tip: For this project, we recommend building a square book - either 8 x 8" or 10 x 10" - to fully feature your children's work.
Be sure to share with us your custom illustrated projects with us using #MimeoMoments and tagging us on Instagram @mimeophotos.
Creating your first project?