All too often, people enjoy their Instagram photos for a minute or two -- and then forget about them. But more and more people are rediscovering meaningful images that tell their own, unique story. Wouldn't it be great if you could put your photos to better use?
Whether you want a personal reminder of some of your favorite memories or a gift for a loved one, you can now turn Instagram photos into a custom calendar.
To help you get started, we've put together a few tips. But remember: you're in charge of the creative process, so be sure to inject your own creativity into your personal Instagram calendar.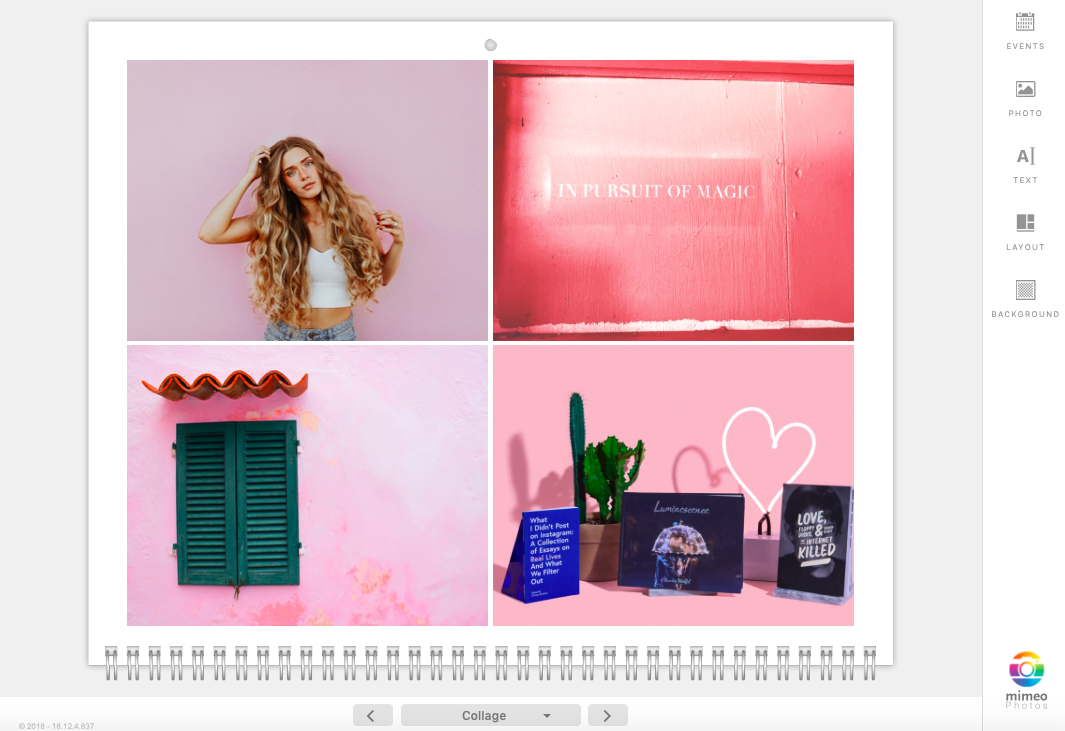 Think of a Theme
The best Instagram calendars have an overriding theme or aesthetic. For example, you might want to mark an 18th birthday with a selection of photos from birth to the present day. An anniversary-themed calendar could depict romantic photos of the happy couple together over the years.
Once you have a theme, think about design details that will complement it. For instance, if you're celebrating a new arrival, pastel shades tend to work well.
Select layouts and filters that are appropriate to your theme, and make changes where necessary. This approach saves time and makes the entire process a lot easier.
Choose a Start Date
You don't have to wait until the New Year to give someone a personalized calendar. With Mimeo Photos, you can select a starting date at the beginning of the design process. If you want your Instagram calendar to begin in April, that's fine.
Select the Correct Region
It's important not to forget that a calendar performs a very important function. It's a tool for remembering important personal dates -- as well as regional holidays.
Before you order your Instagram calendar, make sure you've chosen your region. Otherwise, you'll end up with a calendar that includes holiday dates from a different country.
After selecting your specific region, all of the main public holidays are added automatically. You can also add your own events, whether they're birthdays, wedding anniversaries or vacation reminders. Don't forget to choose a photo that's relevant to the event.
Upload Your Photos
Enable the auto-save setting on your Instagram for when you upload a new post. This will automatically pull the image into your phone's photo album. If you haven't enabled this feature, download all your chosen Instagram photos at the same time.
From there, mark your favorites from the collection and upload them to your computer.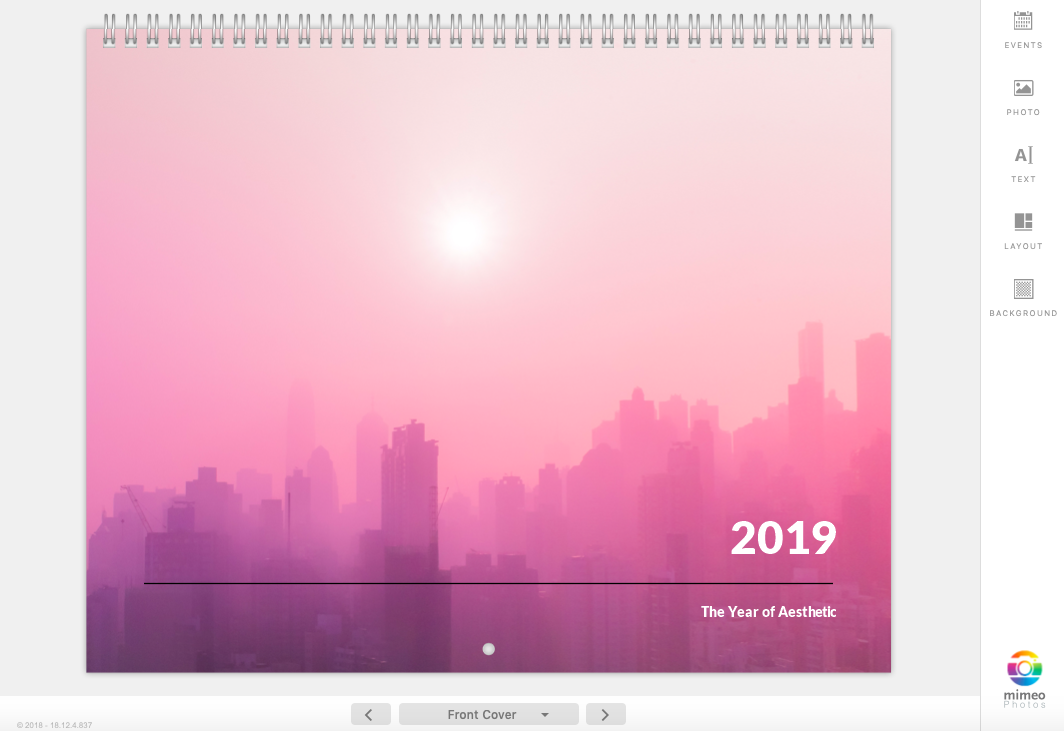 Choose a Cover Photo Layout
Now that you have a theme, it's time to choose the cover photo. This should be a high-quality image that encapsulates the theme without words.
However, when you post to Instagram your photos are automatically compressed. Therefore the resolution is lower than the original shot. Try different layouts and collages for your calendar to avoid scaling low-resolution images.
If you're celebrating a birth, the cover could be a layout of the precious moments in the hospital or from a professional newborn shoot. If you're marking a child's graduation, it could be a photo from the presentation ceremony.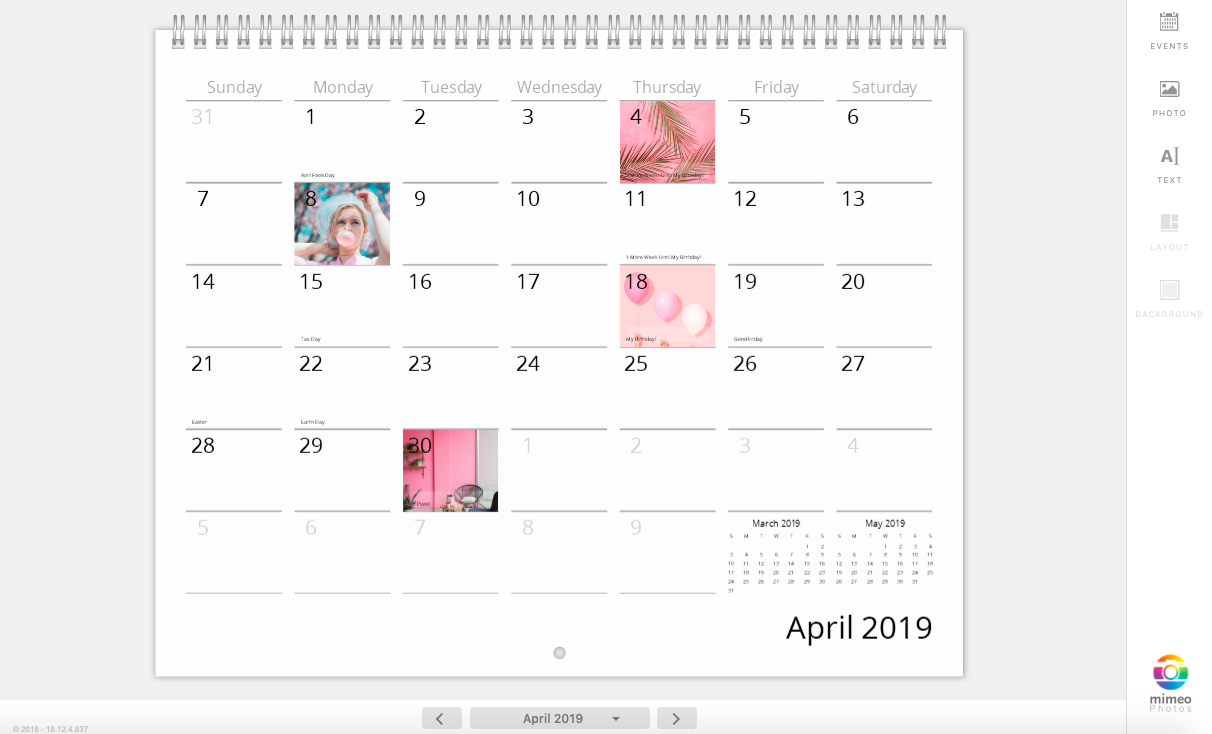 Choose Your Photos for Each Month
The photos you choose for your Instagram calendar should come together in order to tell a story. Look for photos that capture special moments that occurred during each month. And to create a consistent theme throughout your calendar, choose images with matching filters.
But before you start choosing individual photos, scroll through all your Instagram photos for shots that fit into a narrative. Perhaps you just want to tell a story chronologically? Or maybe you want the photo to be directly related to the month of the year.
In addition to the month and dates, consider adding text to specific events. This is a great way to add context or simply give each photo a brief description.
The great thing about using Instagram photos for your calendars is that all of the dates are recorded for you. You have a permanent record of the date and time each photo was taken. Add these details to your calendar using the text function.
You might want to tell the story of a specific day of that month with special memories. To ensure each individual image stands out, try to limit photos for any given month to five or six.
A personalized calendar is a great way of putting your most cherished photos to everyday use. And with the right tools, creating your own should be a breeze.
Creating your first project?