The new year (and a new decade) is here. With 2019, just behind us there are many moments to reflect back on. What better way than through your own photos?
We put together a list of time capsule photo projects that captures your 2019. Read on below to learn how to display all of the new faces, fascinating places, and once-in-a-lifetime events from last year.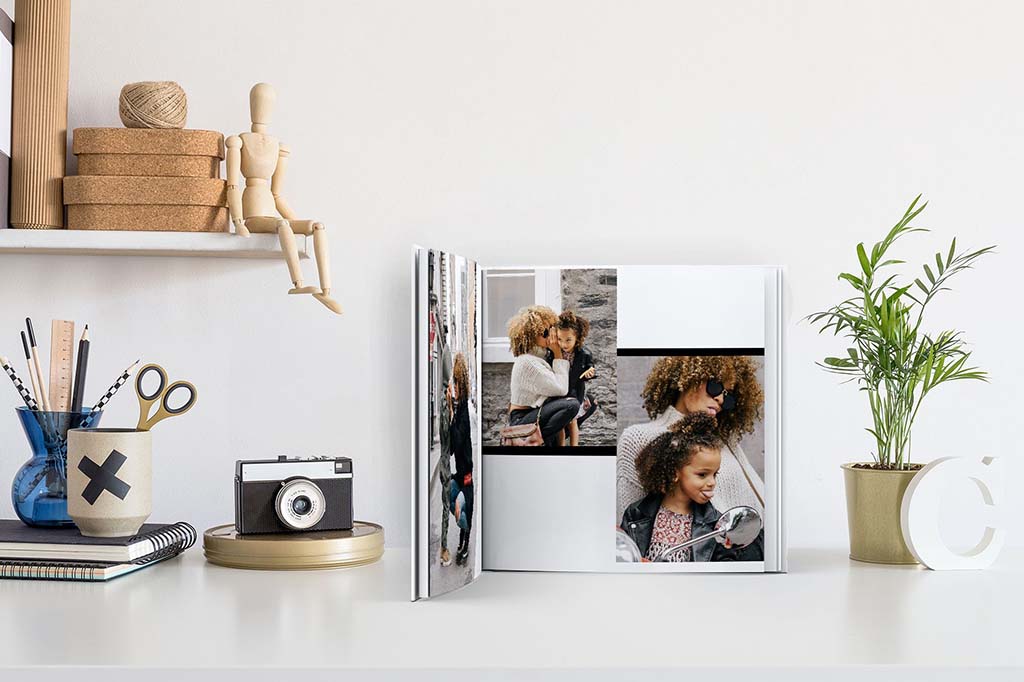 1. Collaborate on a Memory Book of 2019
A memory book is similar to a photo album, only that you dedicate a moment to each page in a way that you feel is most genuine. The goal of a memory book is to create an album that catalogs special or momentous occasions.
What you decide to place in between the covers of your 2019 memory book is up to you. However, a traditional memory book typically contains the following structure:
People: Who was a member of your 2019 cast? Place a photo of each person from a specific time or memory.
Varying perspectives: Collaborate with someone to create a single book by borrowing their perspective from behind their lens.
Challenges: Since nobody's life is picture perfect, don't shy away from including some of your harder moments in your 2019 memory book.
Interviews: Get other points of view to add depth. Interview those closest to you in 2019 to capture the larger story.
Pick a photobook theme once you've finished curating a collection of photos. Lay out each page based on your 2019 storyline. For the final touch, transcribe pieces of each interview to accompany each photo.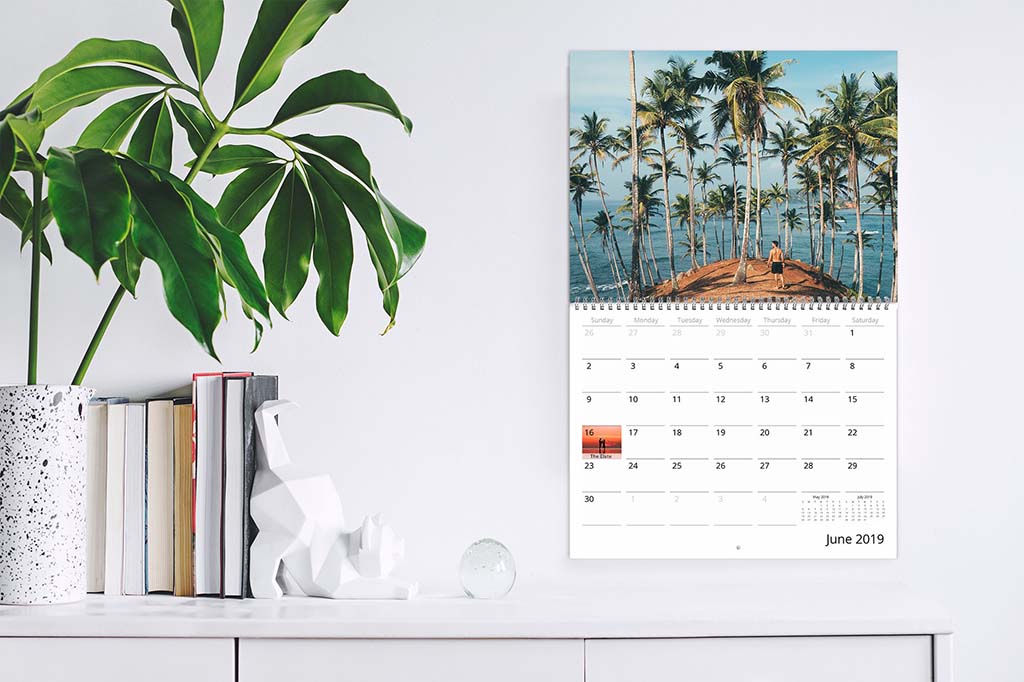 2. Create a Photo Calendar Travelogue
What better way to pay homage to the places that brought you to today than with a photo calendar? Here's a quick hack on how to sort each photo by location:
Open your Photos app on your Mac
Click "Places" from the left-hand sidebar
Next, select the photos from the map
From here, it's relatively simple to create a "2019 Travels" photo album using your favorite shots. Once you have at least a dozen photos you can add memorable snapshots to top of each month. Commemorate special dates and anniversaries to specific dates using photos from your trips.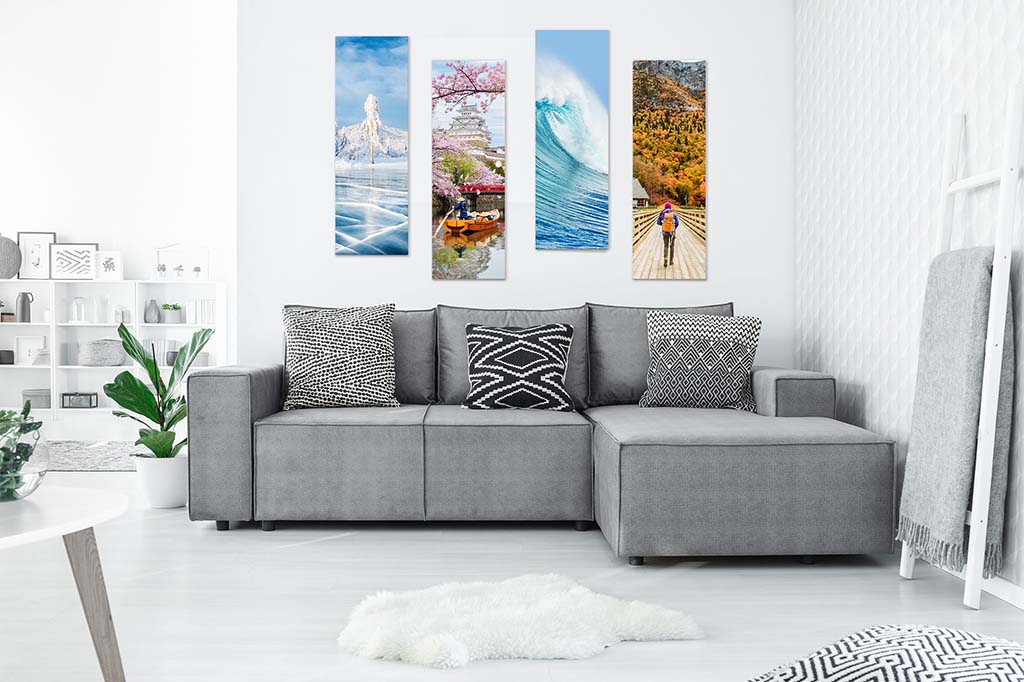 3. Pick 4 Shots That Capture Each Season
Photo prints are a simple but stunning way to display your memories. This might be the right project for you if you don't have a large collection of photos to choose from. However, if you've got a ton of photos sitting on your camera roll this could prove to be a fun challenge.
Reflect back on you 2019 and select one photo to represent each season -- one for winter, spring, summer, and fall. There are a few ways to go about deciding, but each piece should tell a piece of the story of your year. Together, they should form one.
Once you have your top four images choose the appropriate photo print size and format. When your prints arrive, take creative freedom to display them how you wish.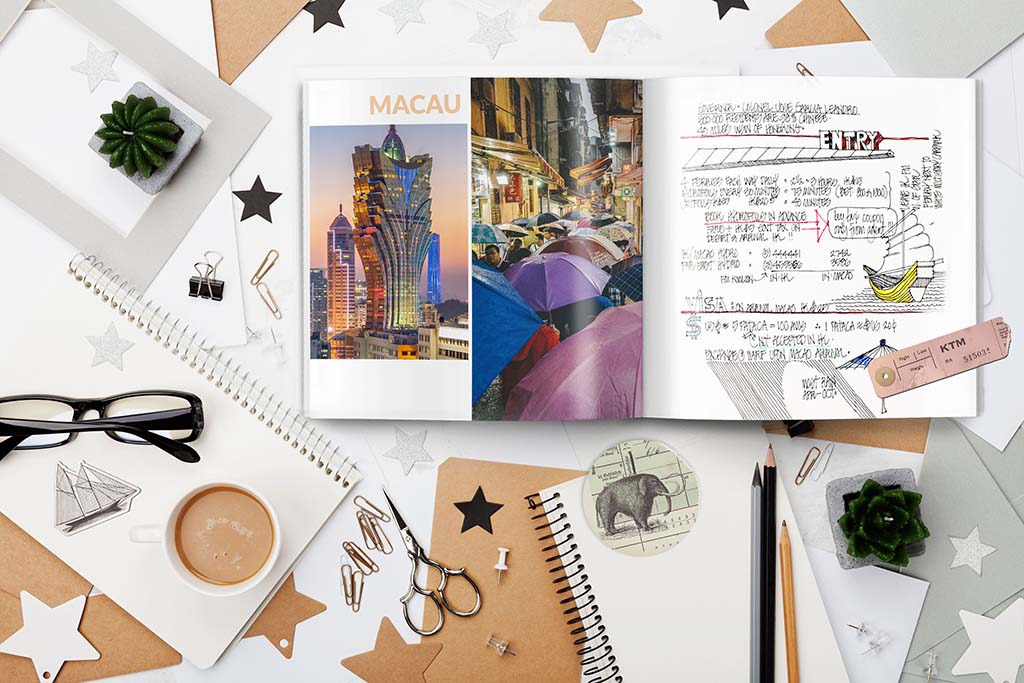 4. Publish Your Personal Photo Journal
A photo journal is similar to a memory book, but told from only your perspective. To start, curate a collection of your photos. Next, do your best to sort the collection in chronological order. Use page layouts to piece memories together and leave room for written content.
You have a couple of options when it comes to the written word. Either pen the memories by hand once the photo journal is printed or, add the text directly using Mimeo Photos.
As an added touch, press priceless items into the photo journals like event tickets, receipts, flowers, good luck charms, and more.
Creating your first project?