Nov 20th 2018
Trying to come up with a great Christmas gift for that special someone? Why not make them a custom calendar? It's just the thing for someone who has everything. After all, you get to use a brand new calendar every year. When you make it especially for them, it can be a special and meaningful gift.
Pick a Calendar Theme
Custom calendars can include anything that's special to your recipient. Grandparents will love receiving a daily look at their grandchildren, for example. Someone who loves their pet will love to see them each month on a pet-themed calendar.
Other ideas you might want to consider:
Vacation photos
Community activities and events
Favorite travel shots
Sporting images
Family photos
Local landscapes
Anniversary, wedding, or engagement pictures
Get creative and come up with some fun ideas to include in the calendar. You can take all new photos or you can look through older pictures you have on hand. Try making a calendar series where you use the ideas above to create a series of images. You could also opt for something more editorial, such as monochrome images or even all black and white pictures.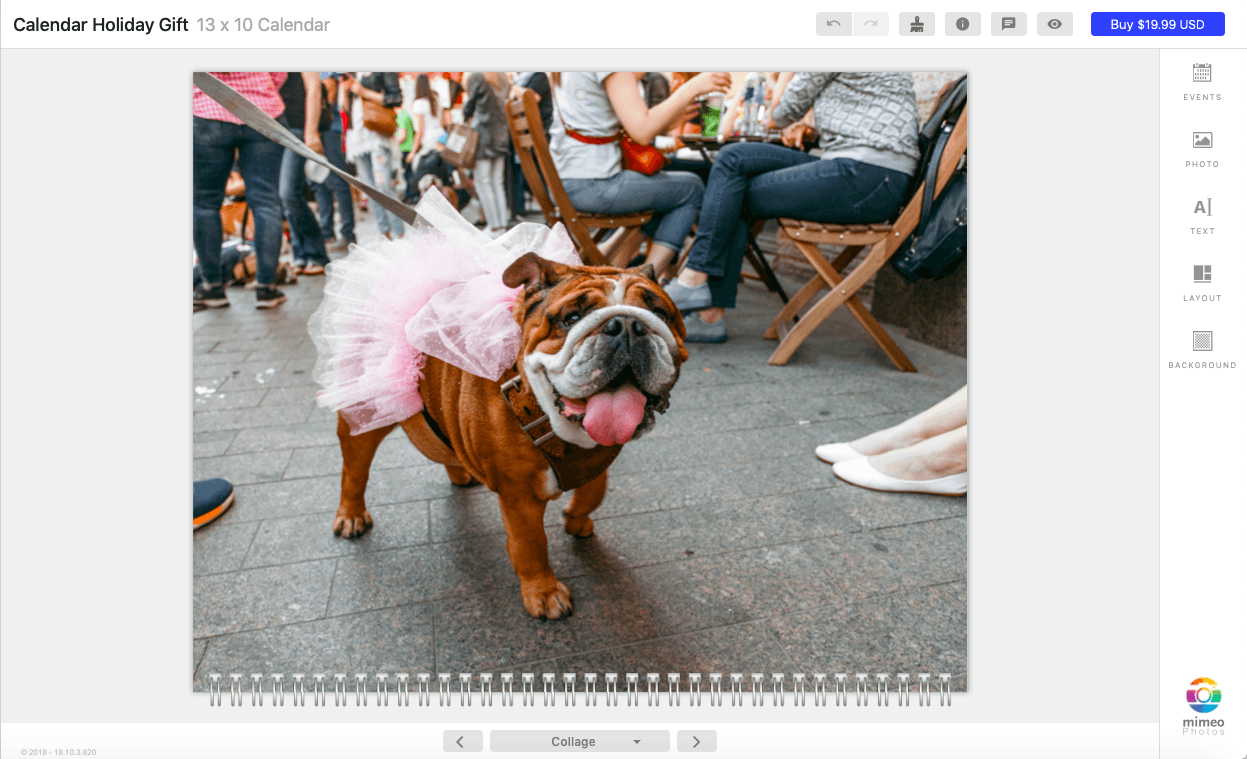 Awesome Photo Ideas for Custom Calendars
If you're planning to take your own pictures for the occasion, there are a few things to keep in mind. First, remember that calendars tend to be wider than they are tall. Consider what layout to choose for the calendar months with your photos in mind. With Mimeo Photos, you can resize images and place more than one picture on the same page, so there is some flexibility in how you display the photos.
A fun way to take photos with kids and pets is to dress them up for the holiday in each month. For example, you could dress up your kids or pets for the holidays:
Cupid outfits for February
Pots of gold and leprechaun costumes for March
Flower face paints for May
Halloween costumes for October
Santa or elf costumes for December
If your family has special traditions in a particular month, you can represent those, too.
Take Advantage of Natural Light
Try to take your photos in natural light. A comfortable cloudy day outside is ideal for getting great shots, since it eliminates harsh shadows and gives you soft, even lighting.
Remember you can always edit later to make colors pop a bit more. Starting out with even lighting is one of the most important factors for editing later on.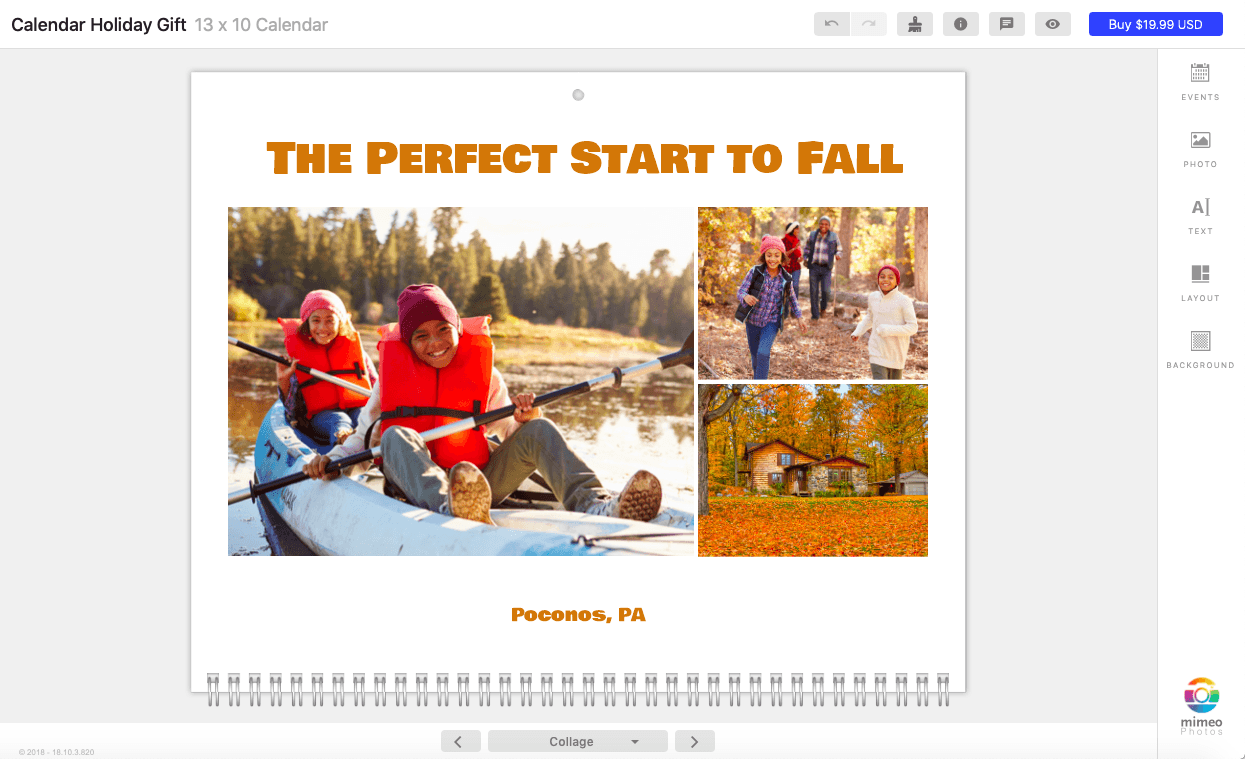 Plan Ahead
Throughout the year, take photos of things that might be good for your calendar layout. Planning a nature-themed calendar? Take snapshots of snowflakes, daffodils, or other signs of the seasons. It's also easy to incorporate a child, pet, or other interesting subjects into these images.
Think of what your gift recipient really loves and then make that the focus of your images. You can't go wrong with a personalized calendar.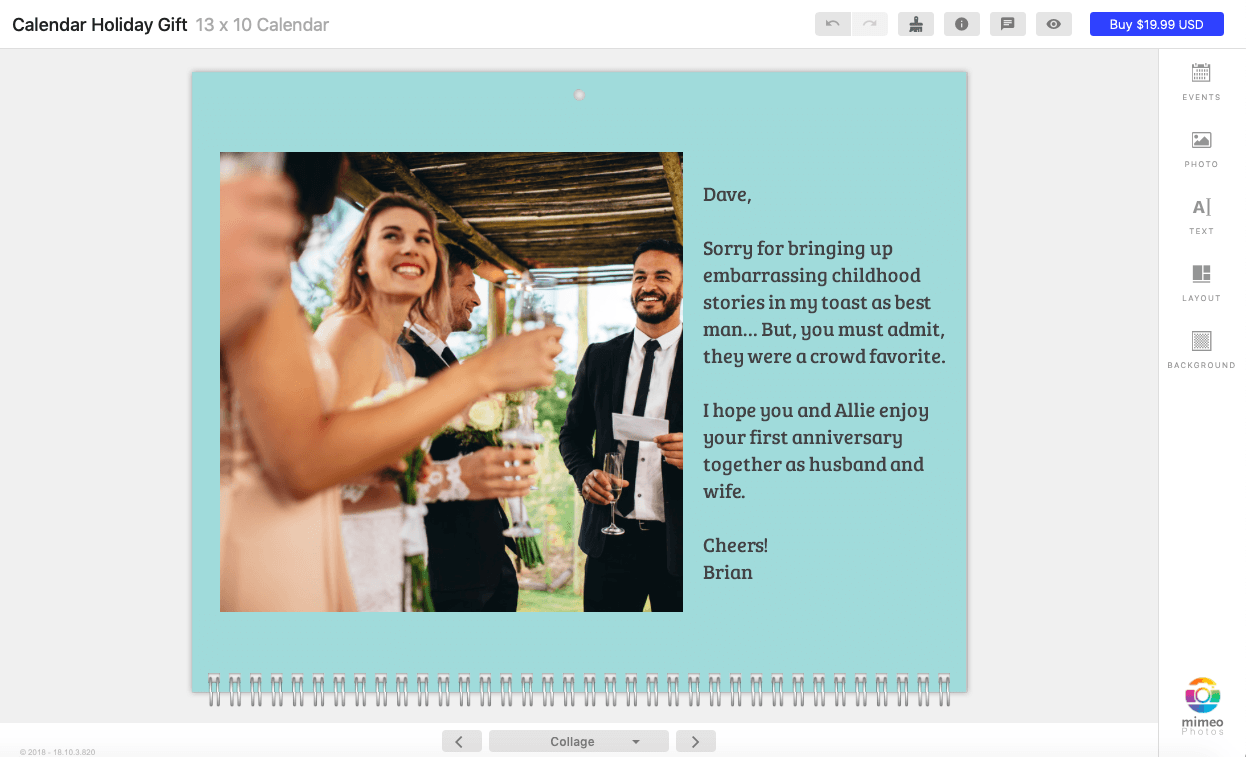 How to Create Your Custom Calendar
Plan the layout for the year once you have the best edited shots. Add background colors that complement hues of photos for each month. Consider adding custom text or messages.
With Mimeo Photos you can add photos and text to holidays and important dates. Some ways to personalize your friend or loved one's custom calendar with date ideas like birthdays, anniversaries, fun dates that are inside jokes, or other days that you know are special to them.
Have fun with the creation of your calendar and don't forget to order a copy for yourself.
Creating your first project?