Feb 5th 2021
Determined to bring more art, color, and cheer into my life during the COVID-19 lockdown, I started a new line of photo cards. As an avid photographer and world traveler, I had many photos that I thought might deliver a little joy if converted to a photo card. I chose Mimeo Photos to be the printer because I was thrilled with their photobooks and other high-quality products, and their customer service was very courteous and responsive.
I have often wondered what happened to these little pieces of joy after they left my hands. My friends, who have either purchased cards for themselves or given them as gifts, have shared some fun feedback.
Some keep and display them, rather than sending them to others. Below left, is a photo from a friend who makes clever use of an empty frame to display the Paris cards.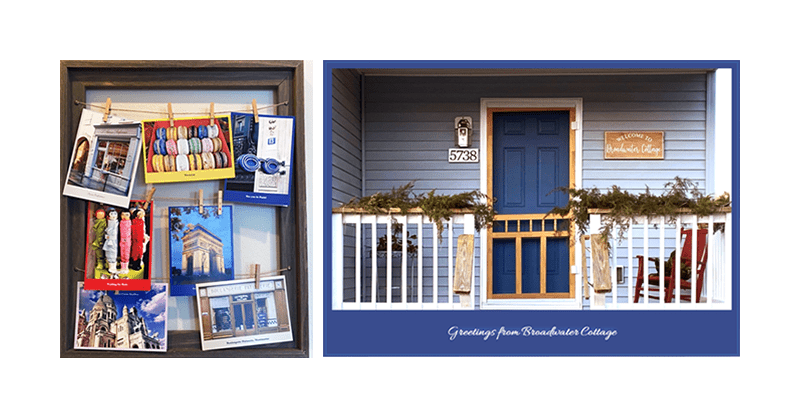 And here is a kind note from a good friend and professional colleague who sends them right out the door as soon as he receives them! I recently surprised him by taking a photo of his new residence, "Broadwater Cottage" (above right) while he wasn't looking and gave the cards to him for his birthday:
"The cards that Dr. Schram has created have brought all kinds of grins to dear friends who I've shared them with. Her 'Sunflowers' series was an instant hit when I gifted them a poet who is rarely without a sunflower on view as she performs her poetry. Sue's 'Broadwater Cottage' cards of my front porch hopped right out of the box into the outgoing mail as I sent them widely with relatives and friends — all to make these folks envious of my new digs. And her 'Around the World' series has been the subject of phone calls from recipients as they've enjoyed the spices, colors, and flowers in each."
Some are wrapped in pretty paper for gift-giving that is consistent with the theme of the cards selected for a particular friend. Paris anyone? Some end up with an appropriately-themed magnet on the front of a refrigerator… and some in fun frames: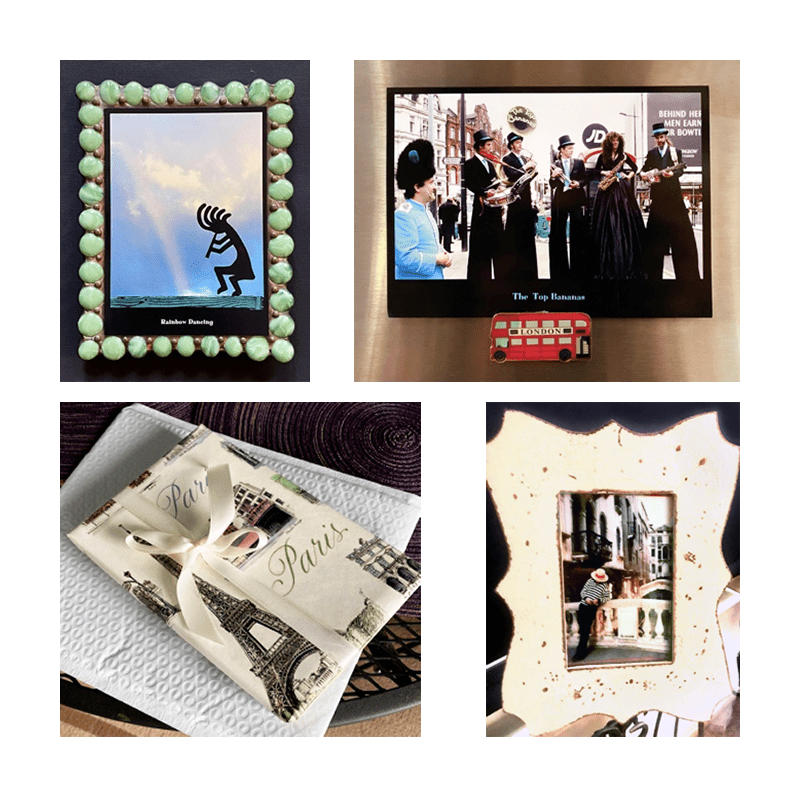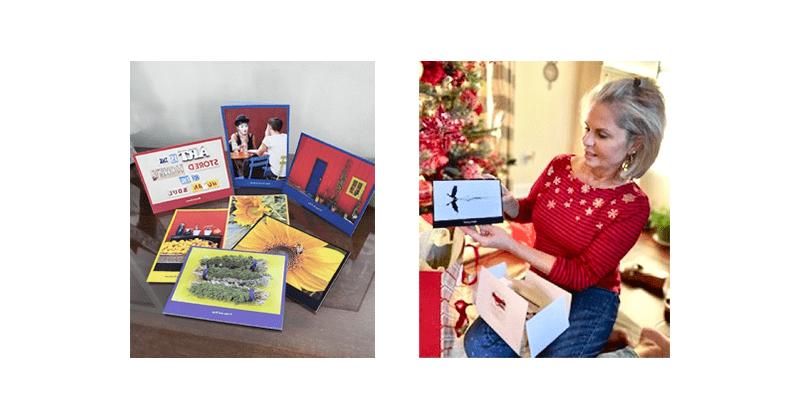 Friends leave them on their desk for color and inspiration… and I may even get to see gift recipients opening the cards:
Finally, here is what a friend said on Facebook about receiving a handwritten card.
"Discovering a handwritten note in the mailbox is like discovering a hidden treasure full of gold. Unlike gold, kind words have more value and last longer than any material possession. Kind words have a way of finding the deep part of one's soul to bring light in the shadows, strength for the weary, and courage to face the toughest battles. A handwritten note means that someone thinks the world is a better place because of you. I intend to be more intentional to share this same feeling with others who have made my world a better place."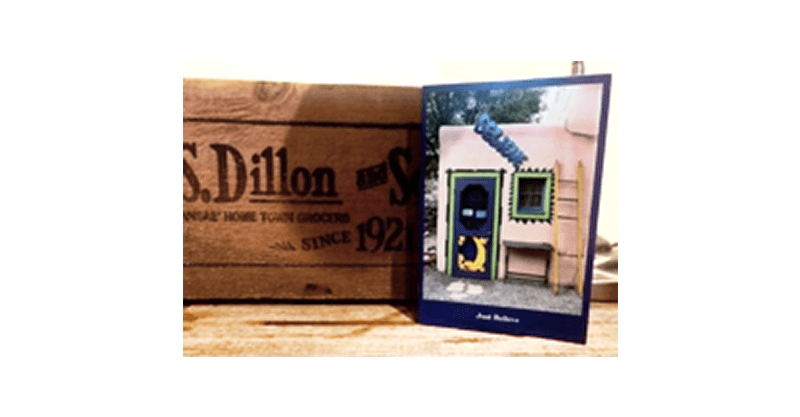 BON VOYAGE my little Mimeo Photos cards — may you have a good life and bring joy to all!

Creating your first project?