The fall months are associated with beautiful changes both indoors and out. We love it for its crisp, burnt hues and the cozy annual experiences that come with the shifting of seasons.
Fall is an ideal time to capture nature, sleepy towns, and the people you gather around with. Use these tips to set yourself up at any moment to snap photographs to later fill keepsakes with:
Celebrate Your Region at a Festival
Local festivals are a cherished, unique outdoor fall experience with ample photo opportunities. Common festival themes are centered around the harvest — apples, Oktoberfest, pumpkins, and yams among the popular. There are many to plan for but try to find a festival that celebrates a food staple or tradition that you look forward to all year round.
Keep your camera at the ready to snap pics of you and your family in action along with some close-ups of produce and other foods. The crisp skin of an apple and the seemingly endless rows of pumpkins are quintessential autumnal images. But, consider capturing other moments too. Crowds in movement and merchant displays are unique to your time exploring the event.
Take one of your favorite images and turn it into a framed print. Gift it as a memento to others you attended with. Or keep it at your place to show off your photography skills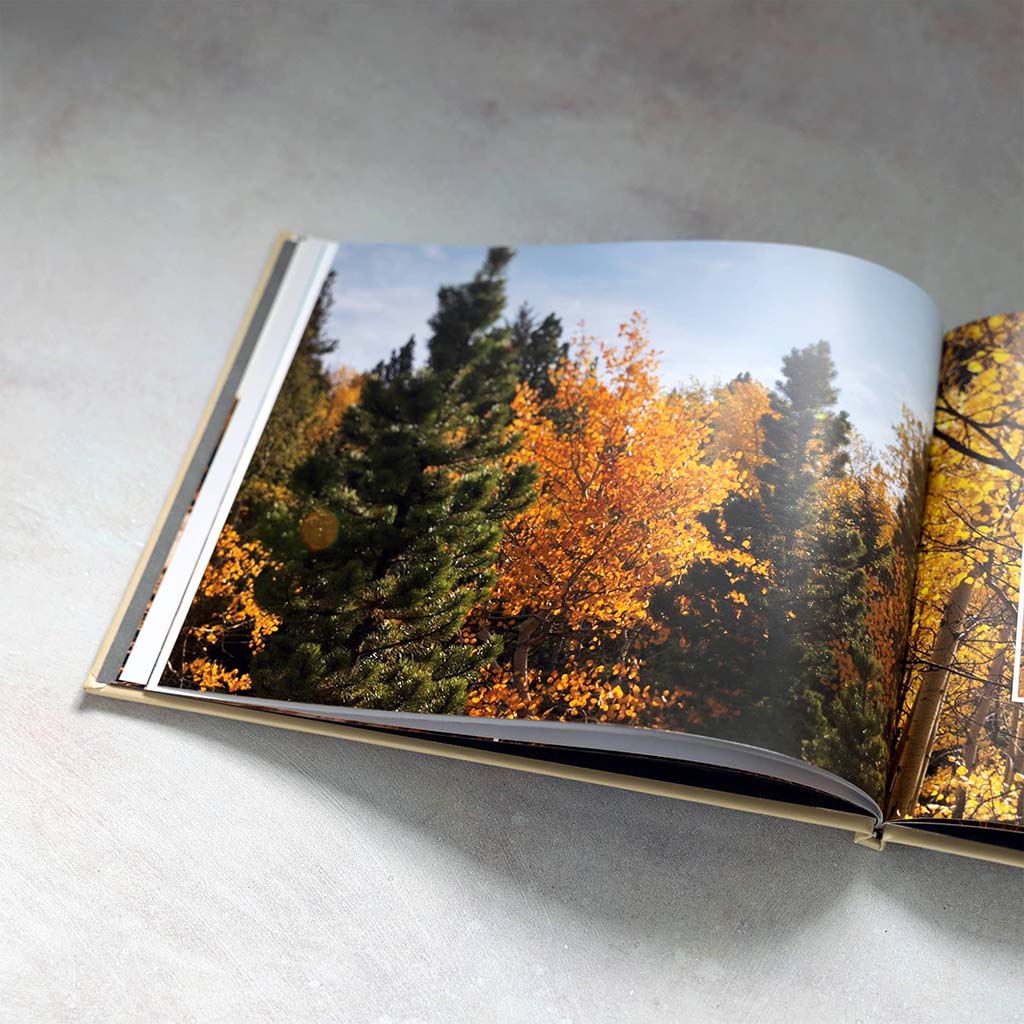 Take Portraits at a Fruit Orchard or Farm
Fruit orchards and farms often have amazing colors during this time of year. If you aren't familiar with the ones in your area, take the time to visit them before you try to go out taking family portraits.
Some areas, like right in the middle of an apple orchard, are popular for photographs. Look for spots that might not be as common if you want one-of-a-kind pictures. Plus, the less traffic means the more time you have to try out different poses. The exterior of a rustic building or a fence line may provide an accent for a picture.
Do your research and find out what each offers for your photoshoot, and make sure to talk to the owner or manager about using the farm or orchard for your photography. This is especially important if you're going to use the area as a backdrop for pictures you take of people or pets. Suggest colors for them to wear. They don't need to blend into the background, so they should try to avoid typical fall colors, such as deep oranges or browns if those will comprise most of the background.
When you're ready, take some of your favorite shots and create personalized wall or tabletop decor for your home. Celebrate the season's deeply-colored or bright undertones best with an acrylic desk print or wall decor.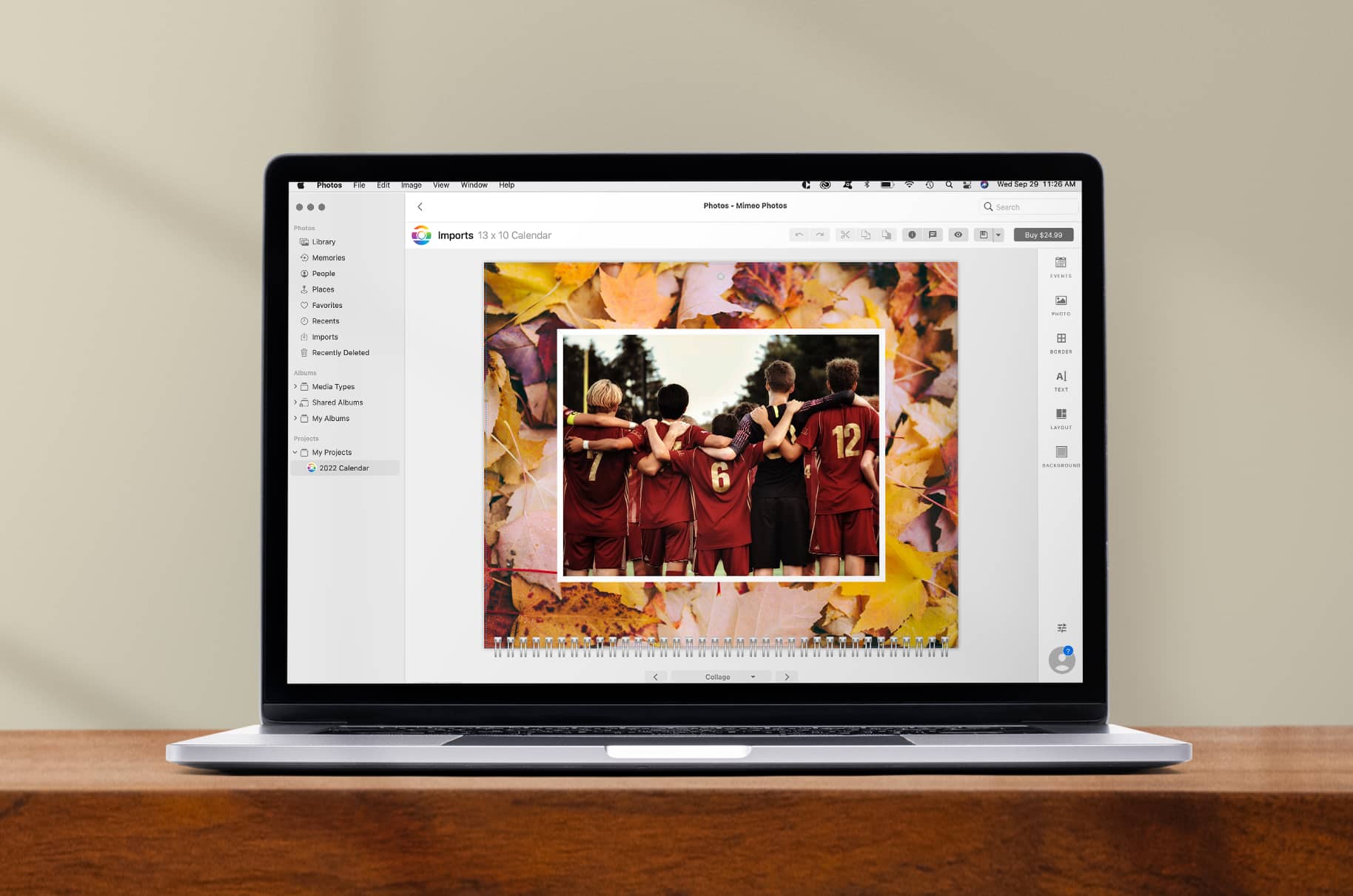 Get Playful at Sporting Events
Sporting events are busy activities filled with live-action shots. Expect some tailgating, cheering, and touchdowns during football season. Get some shots of your friends and family sporting their team's uniform in all their glory before kickoff. They'll love to look at them later and think back on specific plays throughout that game.
Aside from typical football fanfare, other sports return at the beginning of autumn. If you have a child that plays cross country, soccer, or field hockey you can probably relate to the smell of fresh-cut grass in the crisp air. At their next meet or game come prepared with the right lens and camera to get them in action. Photos of the team mascot or other identifiers, like school or club colors, also make for great photos. Use these to fill out the September and October months of your calendar for the upcoming year. Coaches or teachers will appreciate receiving one as a thank you gift.
Creating your first project?