We get pretty excited about Father's Day around here. This holiday is a wonderful opportunity to show your dad what he means to you with a Father's Day photo gift, and it just so happens that making personalized photo items that capture memories and happy times is our specialty.
One of the best ways you can express your love is with a customizable photo gift — it's guaranteed to put a smile on your dad's face and it'll be something he cherishes for many years to come. (Plus, you have many incredible options to flex your creativity.) From cards and prints to functional home decor, you can turn your memories into a variety of stylish and unique photo products.
Get inspired with these seven creative ideas for Father's Day photo gifts, or browse our gift guide to start creating your customized photo gift.
1. Custom Cards that Reflect Your Father's Personality
Whether your dad is the type to crack corny jokes or read bedtime stories (or both), you can create a heartfelt card inspired by his best one-liners and your favorite times together. The sky's the limit when it comes to ways to customize your card. Simply choose the images, layouts, fonts, and colors that go best with your message and memories.
‍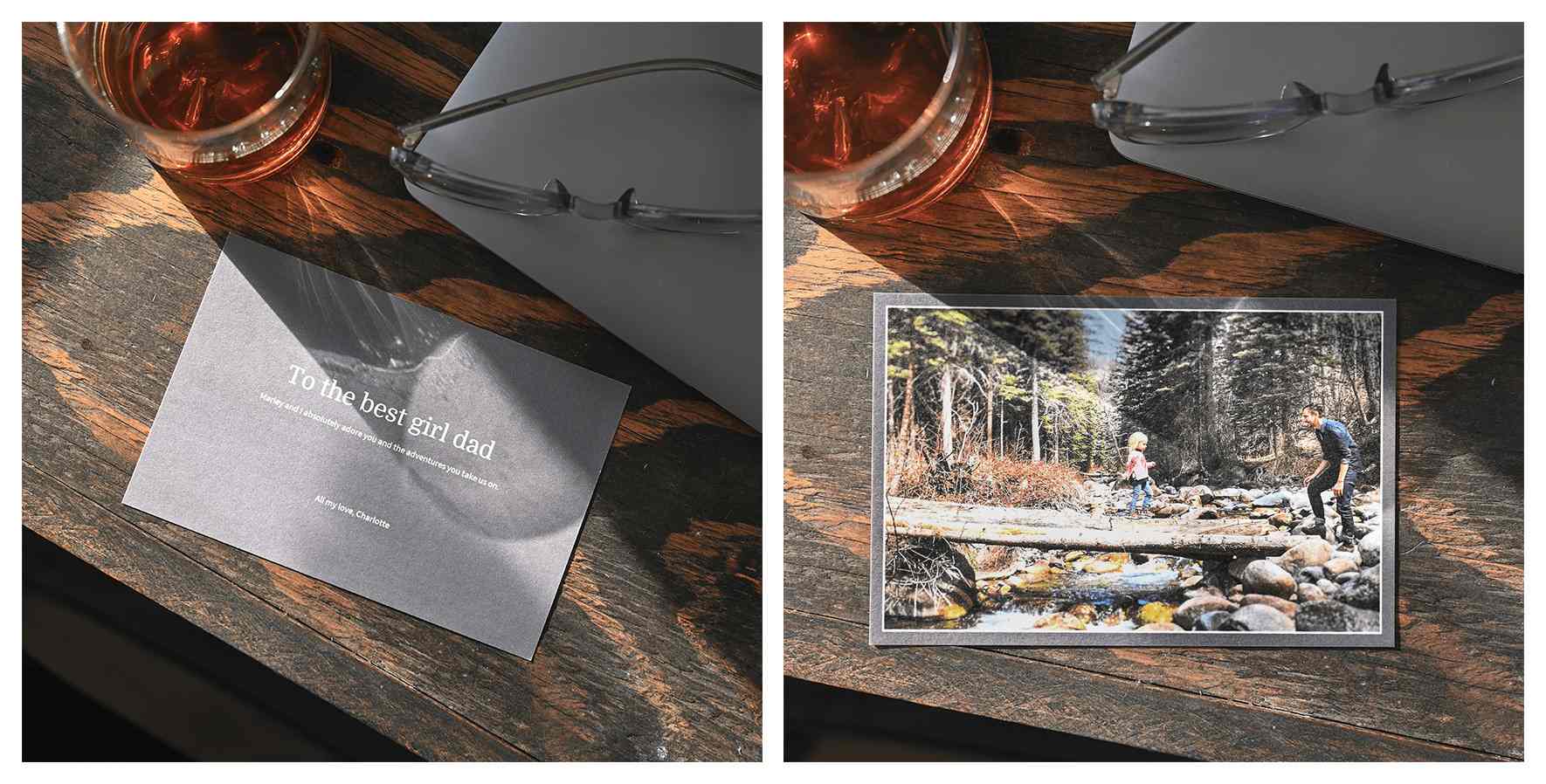 2. Photo Prints Put Good Times Front & Center
From a single stunning snapshot that crystallizes a cherished moment between you and your father to a series of photos that tells your story as a family, high-quality photo prints are a fantastic way to keep the good times front and center. Use them to populate your mantelpiece, mount them in the main hallway of your home, or display them on your side and end tables to keep your treasured memories top of mind, now and always. Choose from 21 available sizes in gorgeous glossy or matte finishing options.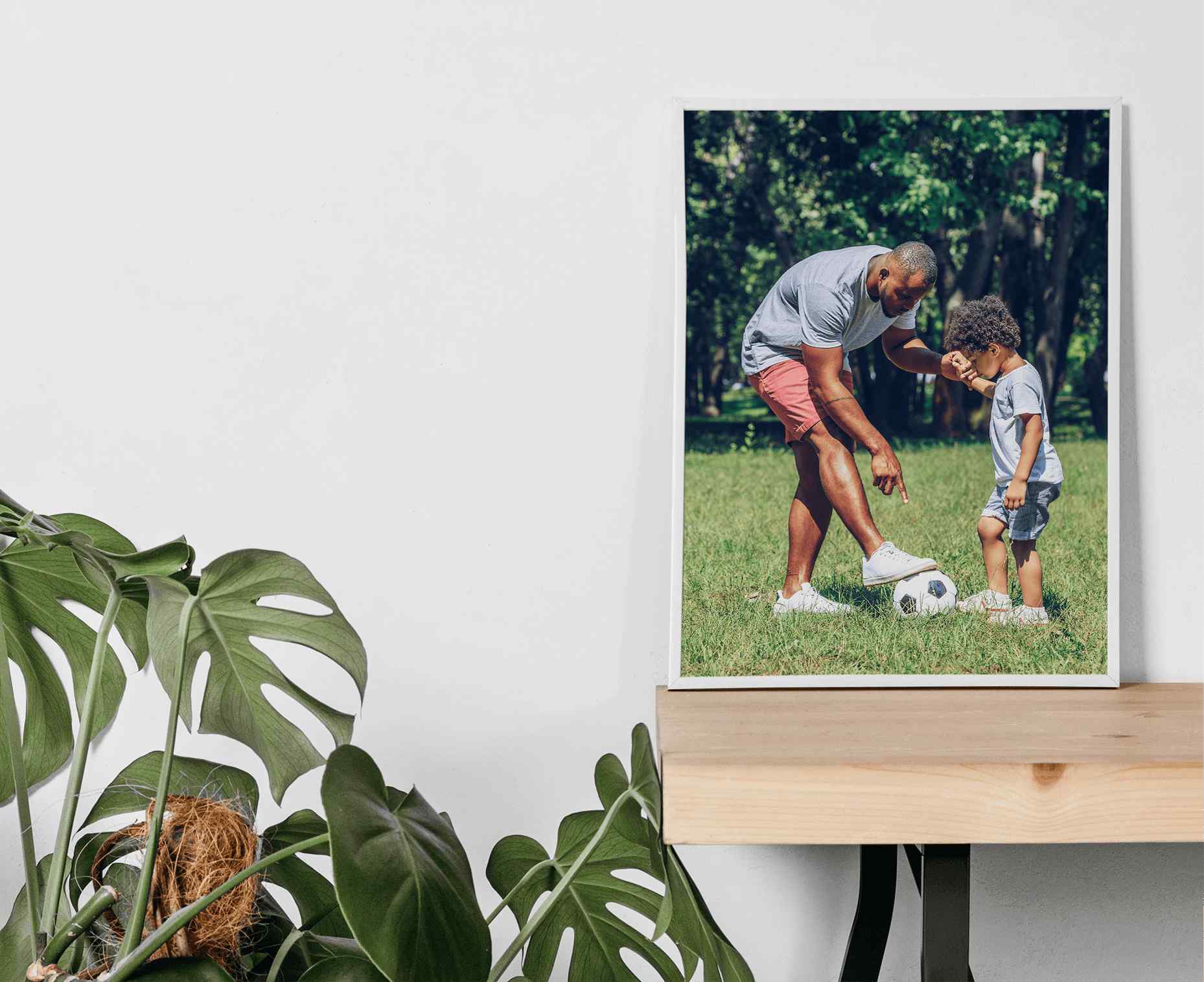 3. Photobooks Become Timeless Keepsakes
When you want to tell a bigger story about who your father is as a person and your special relationship with him, sometimes a customized photobook is simply the only thing that will do. Photobooks are unlike any other gift you can pick up in a store. He'll spend hours flipping through page after page of all the cherished memories you've shared.
As special as these projects are, they're actually incredibly simple (and super fun) to make. We offer a huge range of options, so it's easy to find one that will suit your father to a T. Voilà, a one-of-a-kind photobook, made especially for your dad.
‍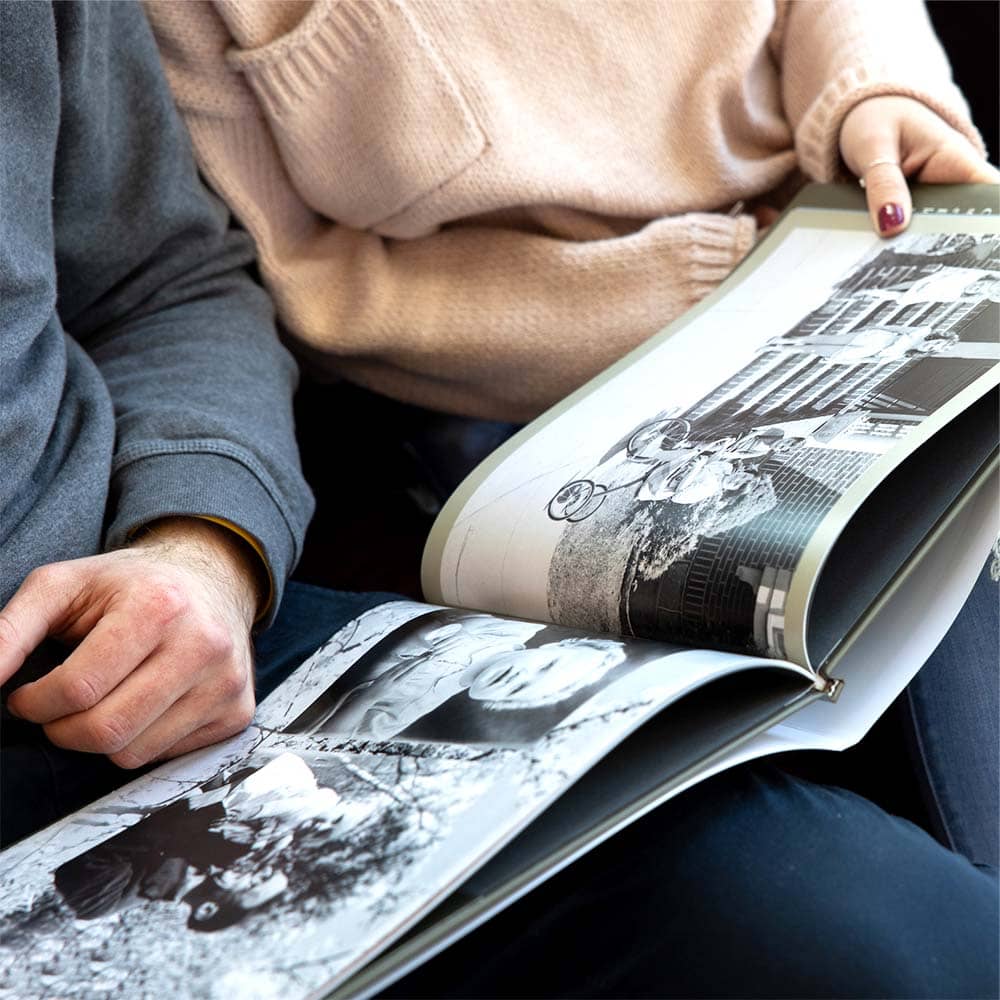 4. Wall & Tabletop Decor Keep Moments In Full View
Photos let us relive our happiest moments, again and again, so give a gift that lets your father keep the warm memories close at hand, wherever he is. Metal desk prints are sleek, elegant items to keep on his desktop to remind him of what motivates him to work so hard. An eye-catching piece of acrylic wall art is another wonderful way to give your special moments a place of prominence in his living space (as well as his heart and mind). Options are available in metal, canvas, and hardboard and come in a range of sizes and customizations.
5. Home Decor that Weaves Past Experiences into Your Daily Life
Some memories are so heartwarming, so inviting, so full of love that you just want to wrap yourself up in them. Now you can! We can take your photo and turn it into a customized woven throw. These amazing photo gifts pull double duty as unique decorative items and functional pieces that keep you warm and cozy, inside and out.
Don't have a photo that you want to blow up to life-size? Not to worry. You can also choose a favorite image or quote to emblazon on a blanket for dad to wrap himself up and take comfort in. The only limit is your imagination when creating the perfect Father's Day photo gift.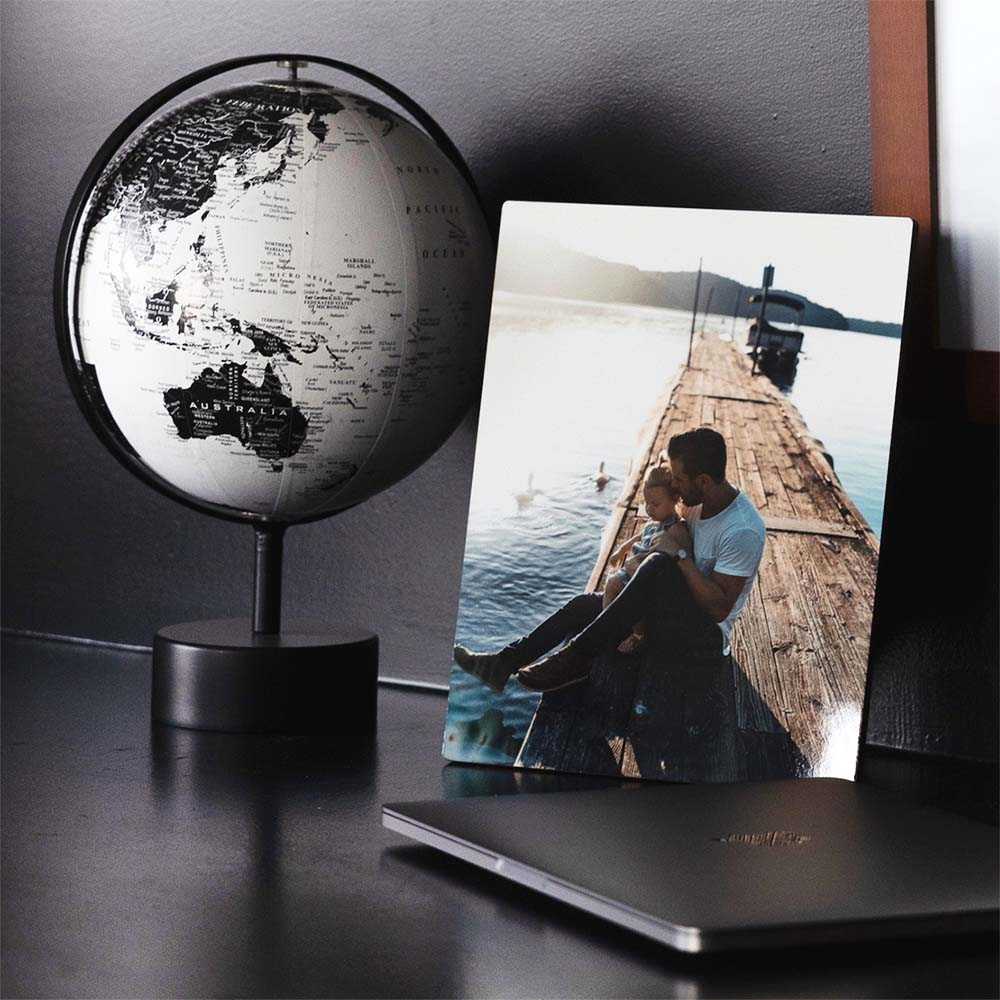 6. A Gift Card Gives the Gift of Creativity & Personal Expression
One of the most thoughtful ways to honor your father is with a recognition of his unique talents and creativity. A gift card gives him the flexibility to choose and create his own amazing and highly personal photo gift. They are also great for the dad who has everything and is hard to shop for!
Getting started
Are you inspired to start creating your personalized Father's Day photo gift? Whatever the size and scope of your project, Mimeo Photos makes the process easy and fun. Father's Day is right around the corner on June 20, so now is the perfect time to get started. Browse our online gift guide to get the ideas flowing, and then start your project!
Creating your first project?