Jan 28th 2022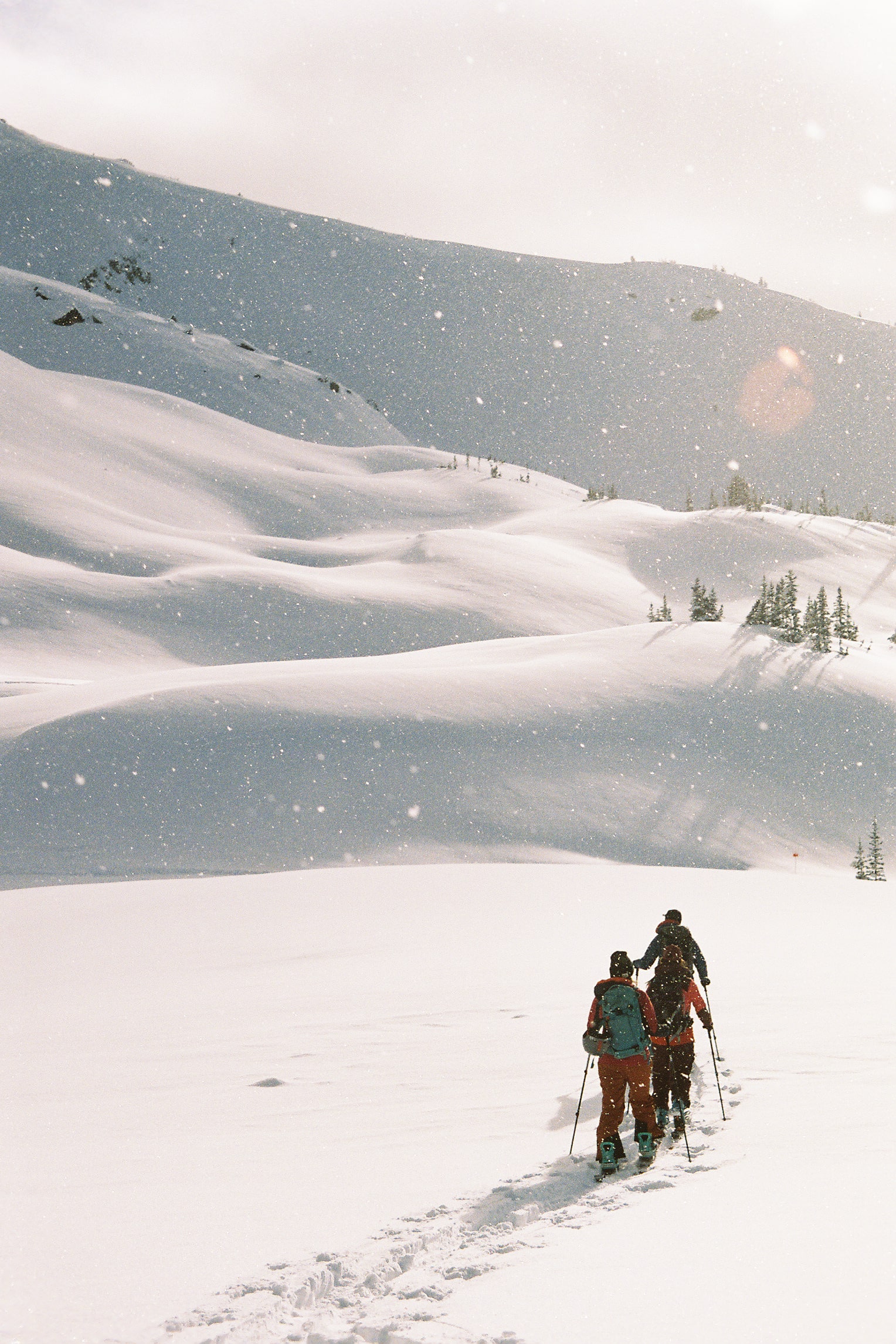 How did you get into photography?

It took a lot of stop-starts. I definitely wanted to be a photographer when I was in high school, but felt overwhelmed by my lack of technical knowledge and experience, and I was dissuaded from pursuing photography for years. In university, I spent every spare dime on traveling, and my film camera always came with me. When I moved to Canada, I struggled to make friends at first, and spent a lot of time exploring alone. I was so enchanted by the landscapes here, I wanted to capture everything on film, so that's when I decided to pick up the camera with more intention.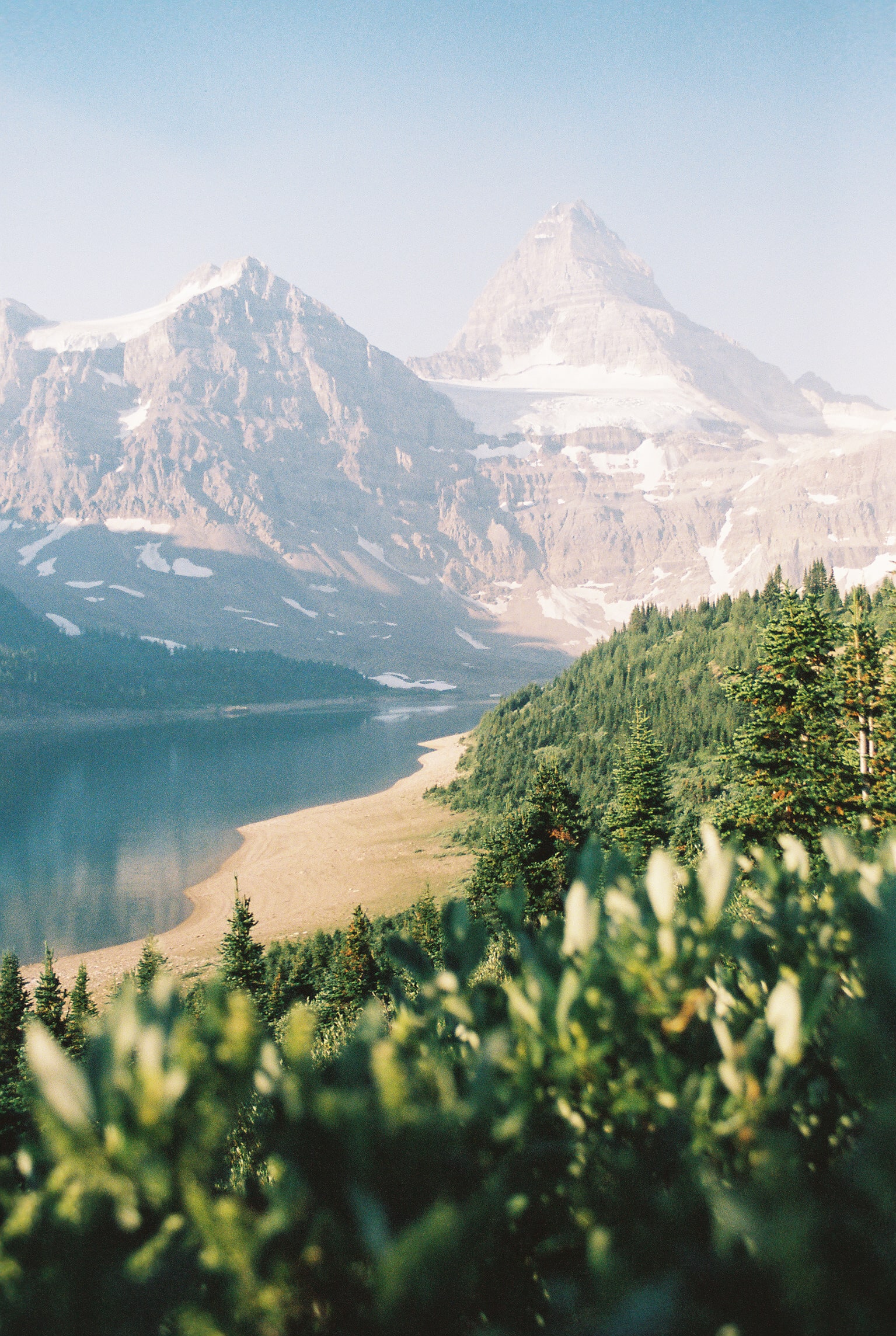 What's your favorite image you've captured?
This changes on a monthly basis, but currently it's this one. There are so many things that just magically worked beautifully in this shot for me. Primarily, it's the unusual angle, I was trying to capture a different shot rather than the side shot of someone jumping into the water that has been seen a 1000 times. I love the background bokeh, how the orange skin tones contrast with the turquoise water, I find it visually very interesting.
Also, I shot this on film with a manual focus, and the timing was perfect. A little earlier or later, the left leg might be caught in the shoreline, and the right foot would've been more turned. I think the atypical leg positioning captures the action nicely. Also, it was taken on my birthday this year, with my best friends who I hadn't seen in two years who took me on a boat for the afternoon. It was a perfect day captured in a perfect shot, for me!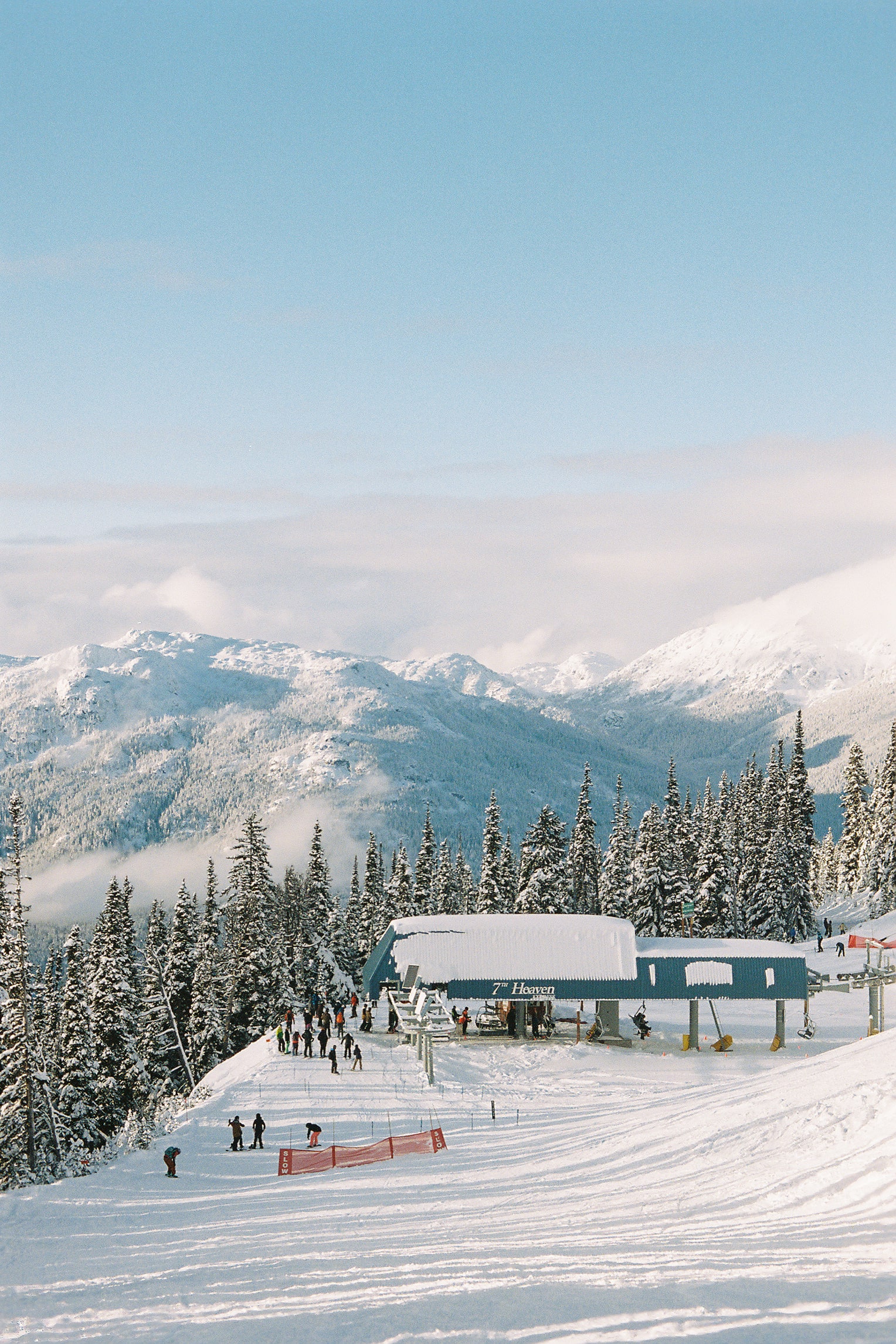 What kind of tools do you use for post-processing?
I don't edit my film photos, so the ones you see are the raw images from my camera. For digital, I just use Lightroom. And no, I don't have presets!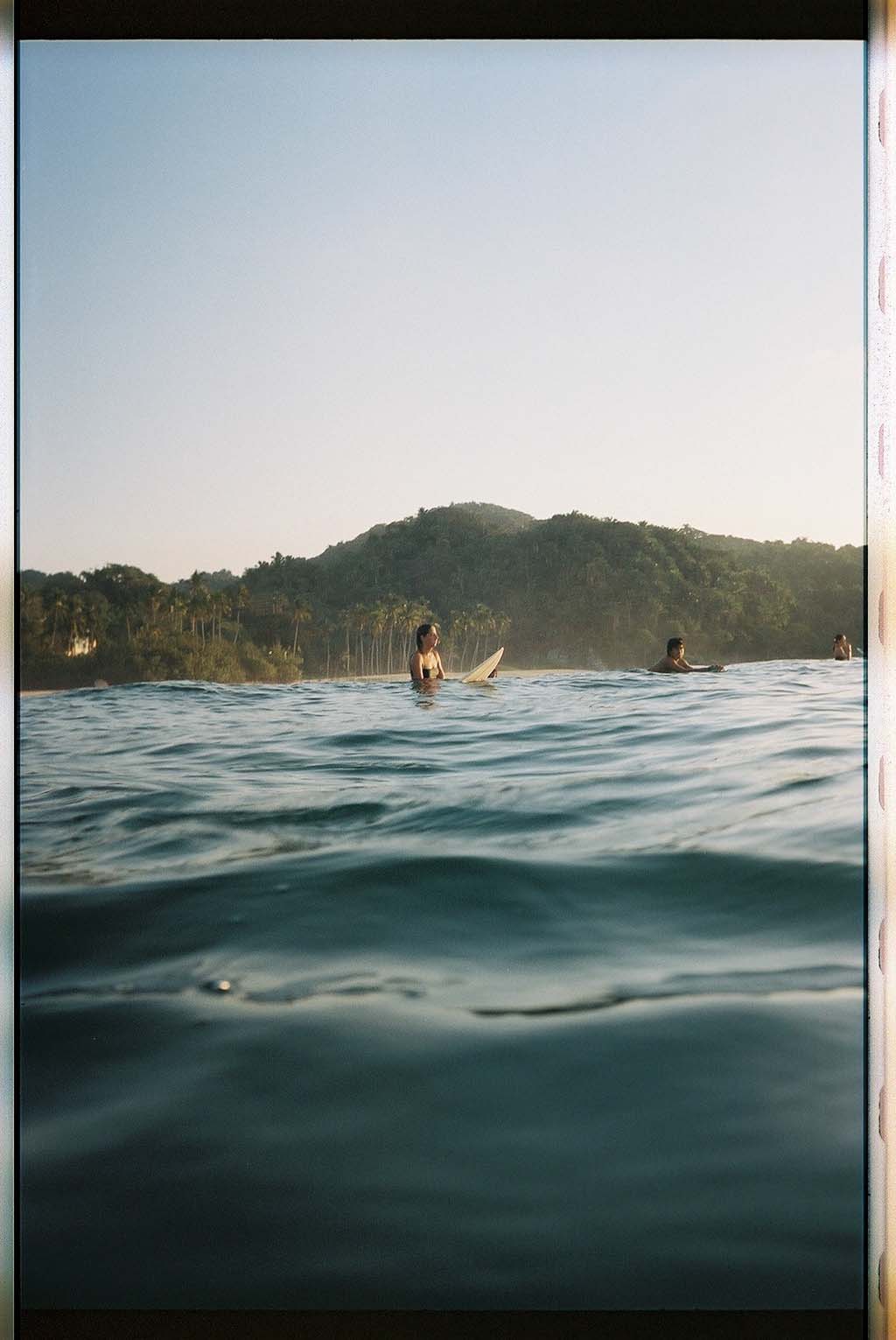 What type of cameras and lenses do you use?
a photo of it?
I actually just wrote a blog on this! But primarily a Nikon FM2 and Pentax K1000. I recently picked up a Nikonos V which I really enjoyed shooting in the water with on a recent trip to Mexico!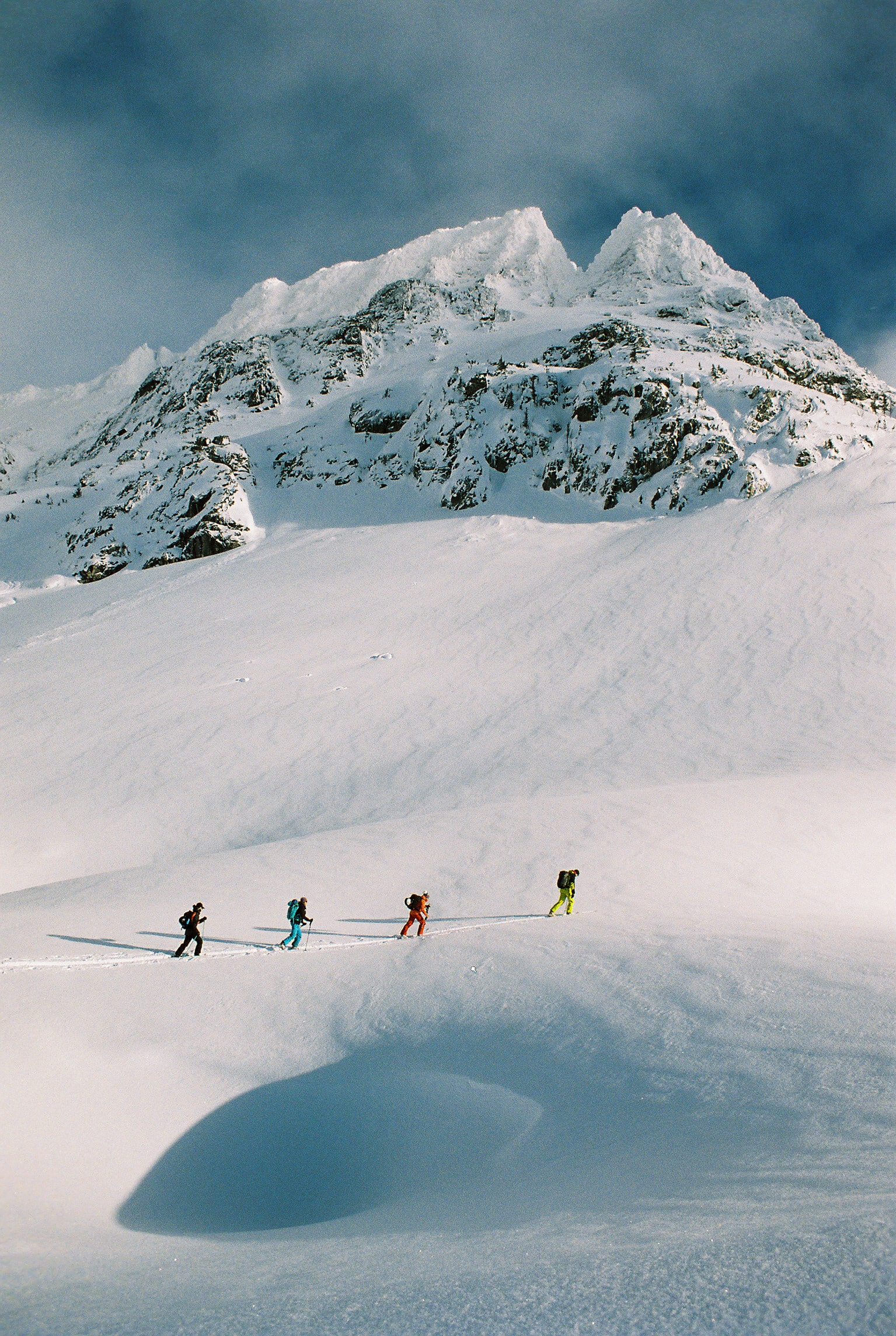 What do you think is a good starter camera for your type of photography?

Anything mechanical and simple, so a Canon AE-1 or a Pentax K1000, or a simple point and shoot such as an Olympus Trip. As a rule, I think it's great to have a starter camera without an Auto or Program function, as it becomes too easy to default to those.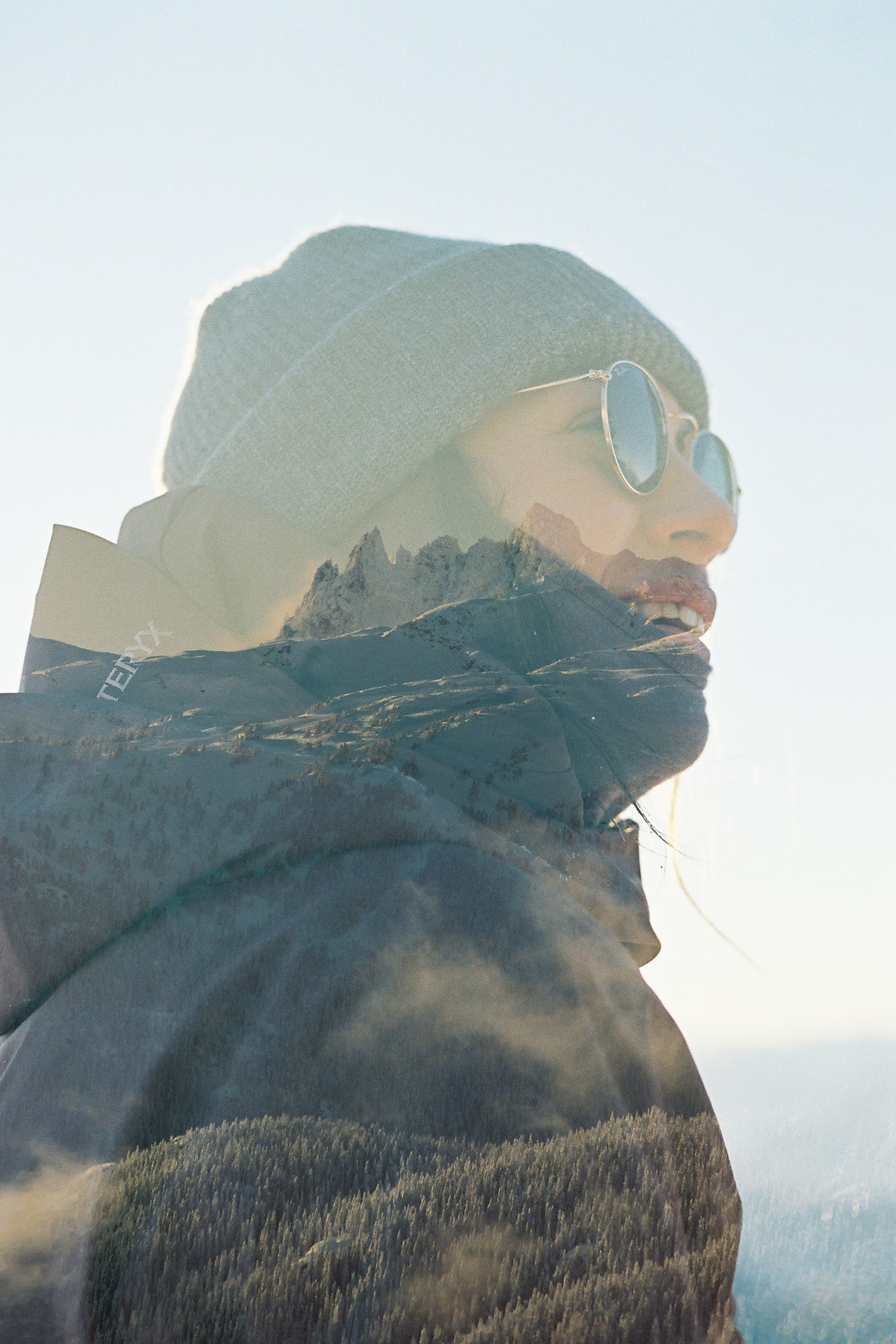 Are there any projects you are especially proud of?
I've been working a lot on double exposures lately, and I'm really stoked on how they've turned out. But I'm actually just stoked to be able to call myself professional now. With the onset of Covid, I lost my job and broke my wrist within a few weeks of each other. The whole experience made me question what I really wanted to do with my career. Once I realized that the Covid-era wasn't ending anytime soon, I decided to reinvent myself professionally. There was no master plan, but I would say I fully committed myself to it.
I spent the last of my savings on a professional SLR and went out shooting as much as I could. Taking photos with a broken right wrist was really awkward, but it gave me a reason to leave the house. I followed my friends mountain biking (on foot), which was a very fun yet challenging way to learn how to shoot action photography. I took photos of my local brewery's beer cans on our adventures, and shortly after they asked if I wanted to be paid to take some for their new beer releases. I was stoked! At this point, I still didn't have a proper grasp of aperture or why I wasn't getting professional quality photos with an f/4 zoom lens. But I learned!
The learning curve has been very steep but I have progressed so much in 18 months. From my first gig, it was just lots of shooting and lots of networking, and having the guts to approach people and ask for work. I landed a job for Whistler Blackcomb as their Content Specialist last year which has given me such an amazing platform on which to progress. My team are my biggest cheerleaders and I'm always encouraged to push boundaries.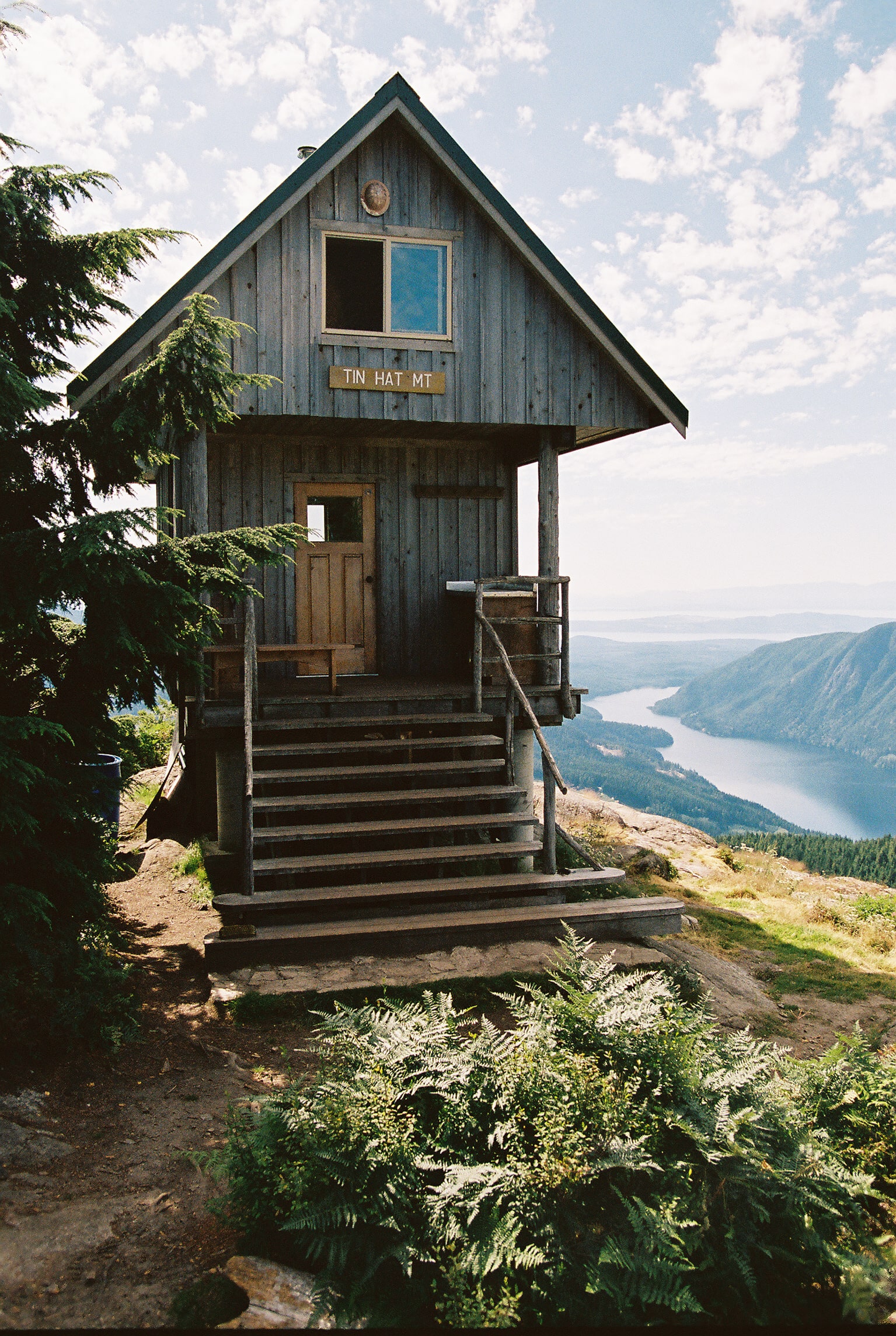 Are there any projects you are especially proud of?
Here in British Columbia. I live and play on the shared unceded territory of the Skwxwú7mesh (Squamish) and Lil̓wat7úl (Lil'wat) Nations, home to ancient sacred forests and all-encompassing mountainscapes. My commercial photography is mostly action sports and landscapes. I hike, ski and mountain bike every weather-permitting day; although I'm usually lagging at the back, distracted by various photogenic pockets of light.
I would say that weather, lighting and the charisma of the mountains shape every aspect of my photos. My style is a coalescence of my outdoor experiences and the elevated state of calm, excitement and awe I feel in the Coast Mountains. The confluence of ancient forests and modern sport is an element that permeates my work.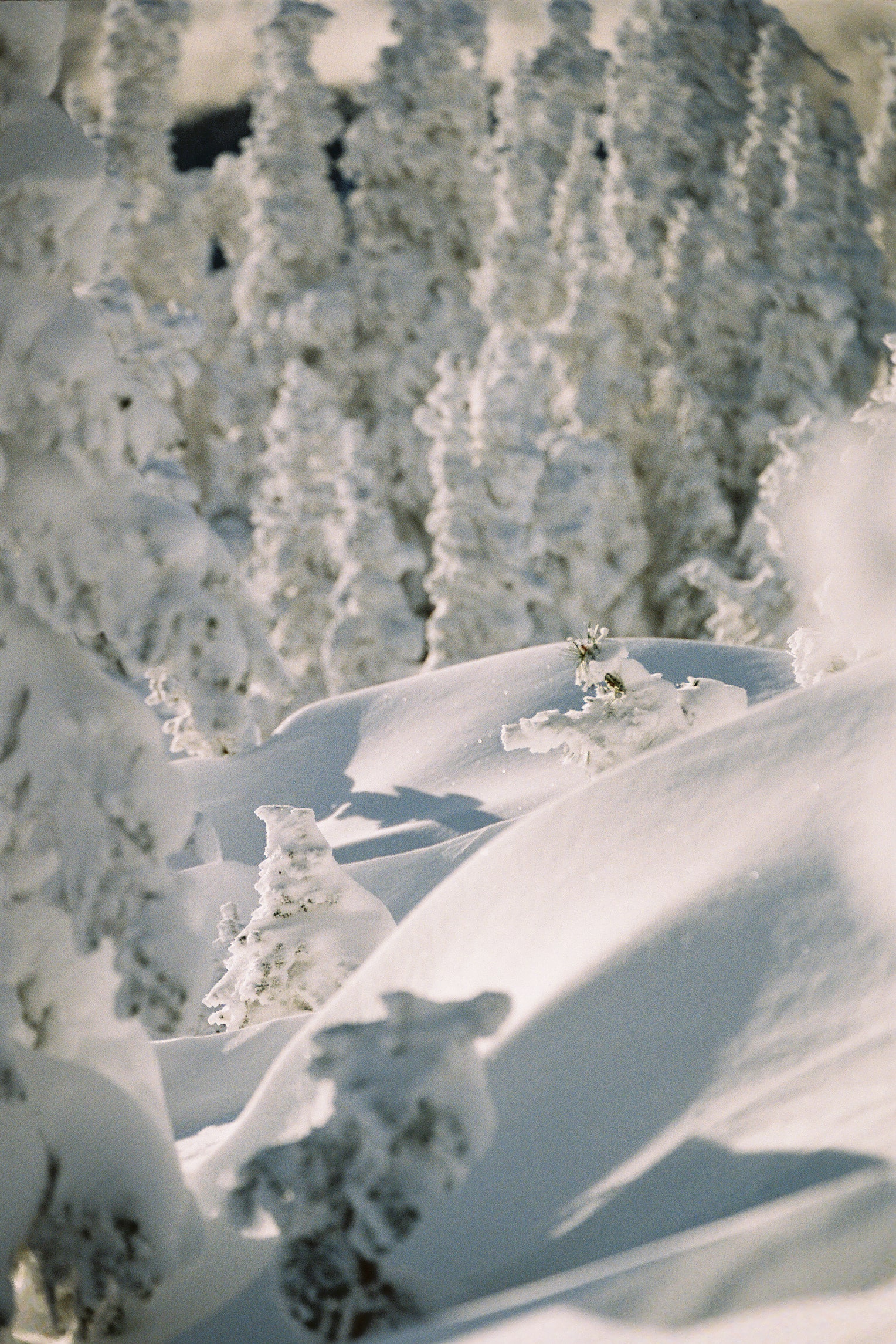 Can you share some tips on how you shoot your images? What's the secret!
There are no secrets, the best teachers are time and experience! I learn something new every time I pick up my camera and get outside.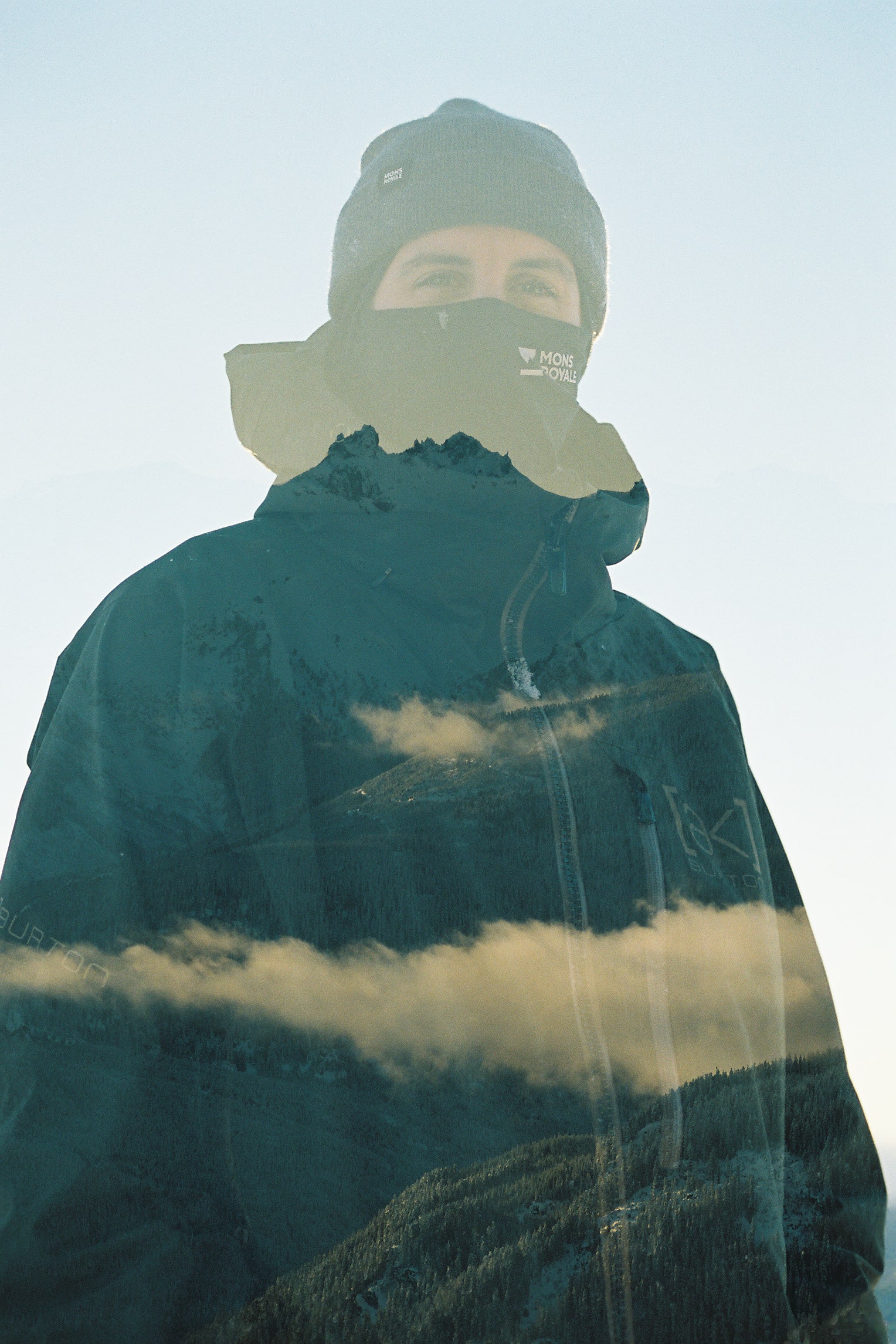 What has been your biggest challenge in pursuing a career in photography?
Finding a mentor. I'm still looking, 18 months later!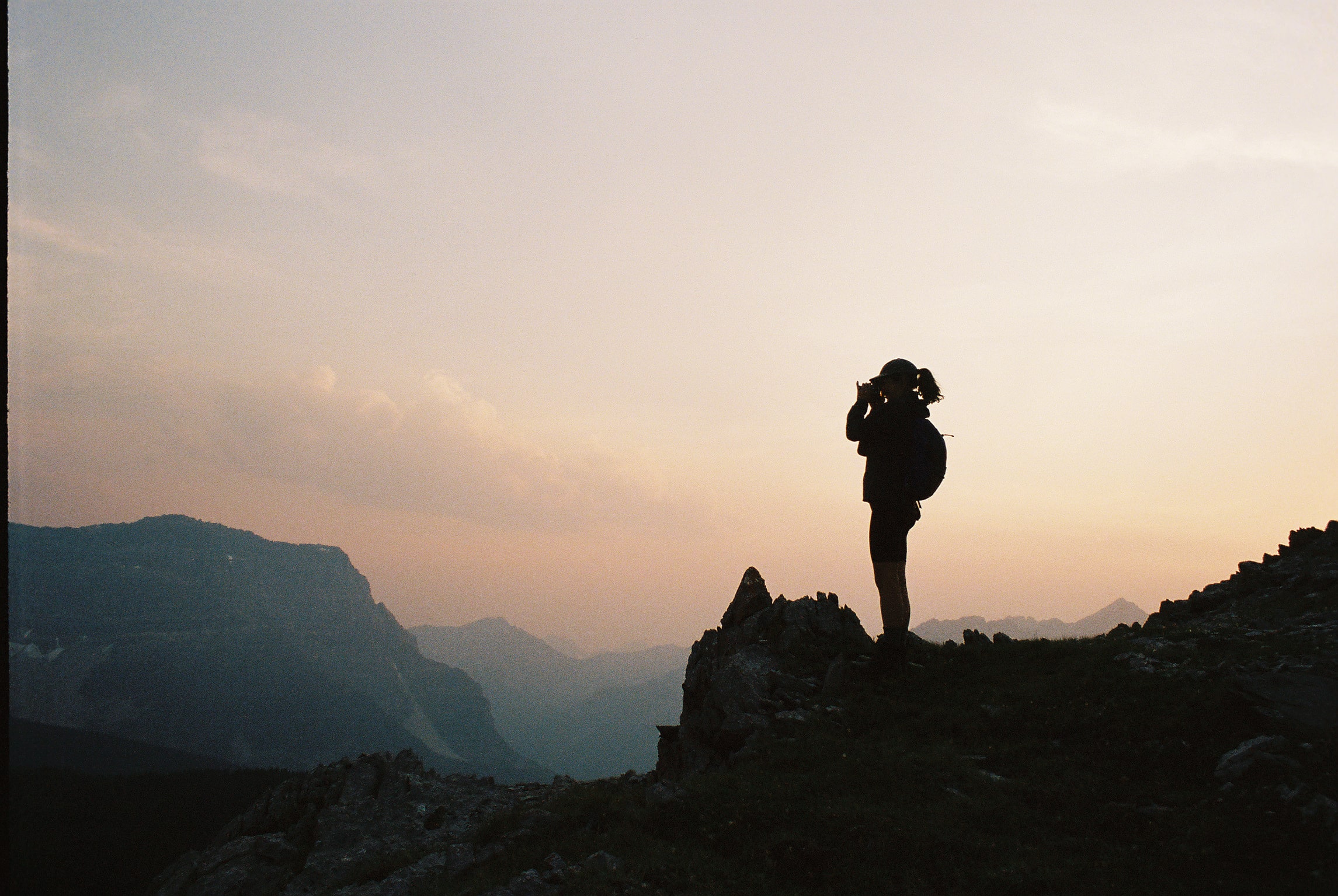 What's next?
I've been leaning more into portraits and double exposures which I really hope to pursue this winter, particularly from a ski mountaineering perspective. Stay tuned!
You can find Christie on Instagram, or check out her print store here.
Creating your first project?