Feb 28th 2019
The art of photography has advanced in the past few years, including the way we display our photos. Enhanced post-processing allows photographers to bring out details in every picture. In addition, vibrant photobooks share your brightest memories and save them for years to come.
With the help of modern software, any amateur shutterbug can create a masterpiece fit for a frame. And when it comes to Mac photobook software, there's only one way to go. Here's a look at what Mimeo Photos is capable of and how to get started:
What is Mimeo Photos?
Mimeo Photos is a powerful third-party app extension that allows you to craft stunning photobooks, cards, and calendars. The app is directly integrated within Photos for macOS -- meaning you don't have to exit your Apple Photos app while creating a photo project.
With Mimeo Photos, you can create fun collections of your travel photos, memorable life events, and albums that your friends and family can flip through for years to come.
‍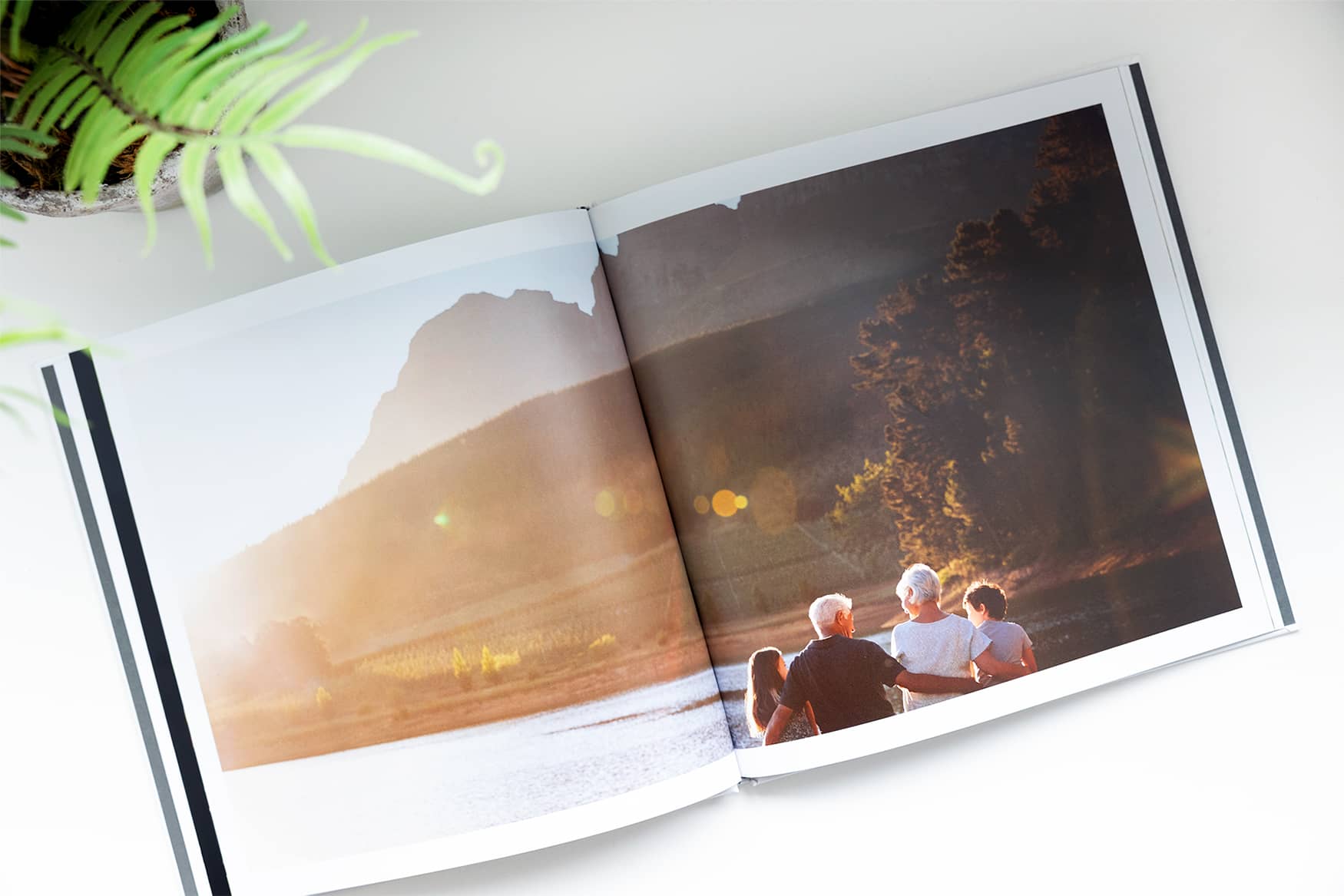 ‍
1. Download Mimeo Photos from the Mac App Store
Getting started is as simple as downloading Mimeo Photos for free on the Mac App Store.
We regularly listen to our user's feedback and are constantly developing the Mimeo Photos app with new features. For the latest enhancements update the app regularly.
2. Open the Photos App and Choose Your Photos
After your download is complete open the Photos App and select the photos or entire album that you want to use in your project.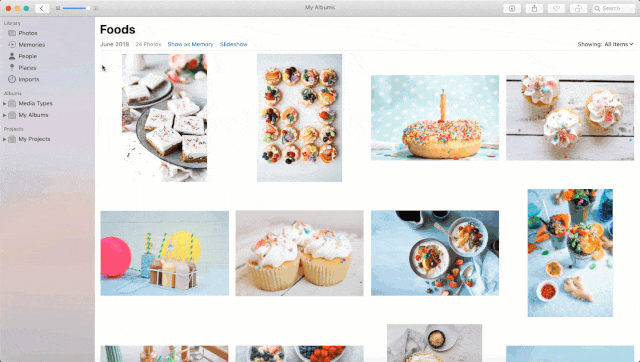 Tip:If you'd like to add more photos you can easily do so later.
3. Select Your Project Type
Once you have photos selected, click the plus (+) icon under My Projects and select a project type. If the app is already downloaded, you should see Mimeo Photos in the drop-down menu.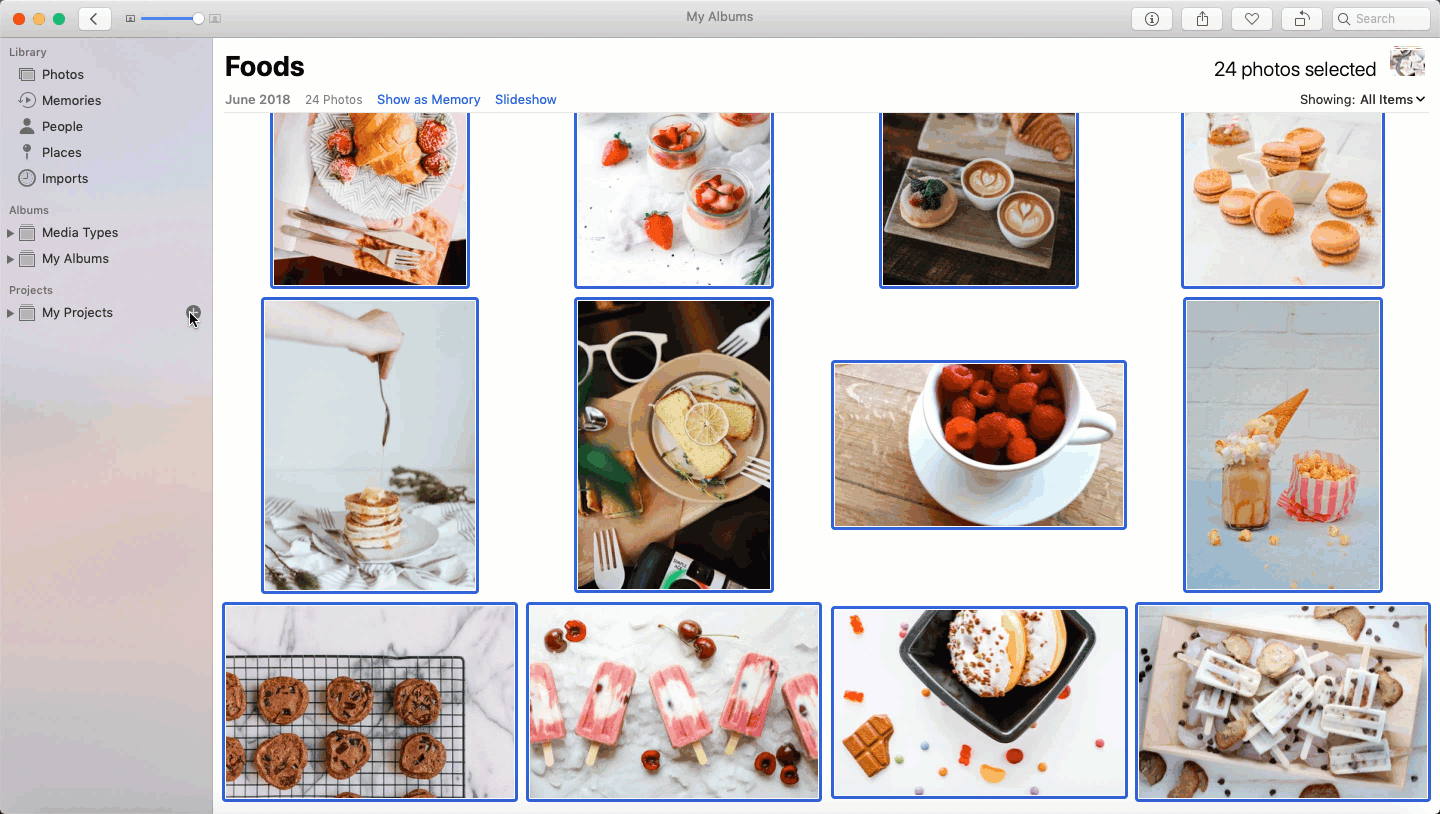 4. Select Your Dimensions
After choosing your project type, a pop-up will prompt you to choose the dimensions of your photobook, calendar, or card.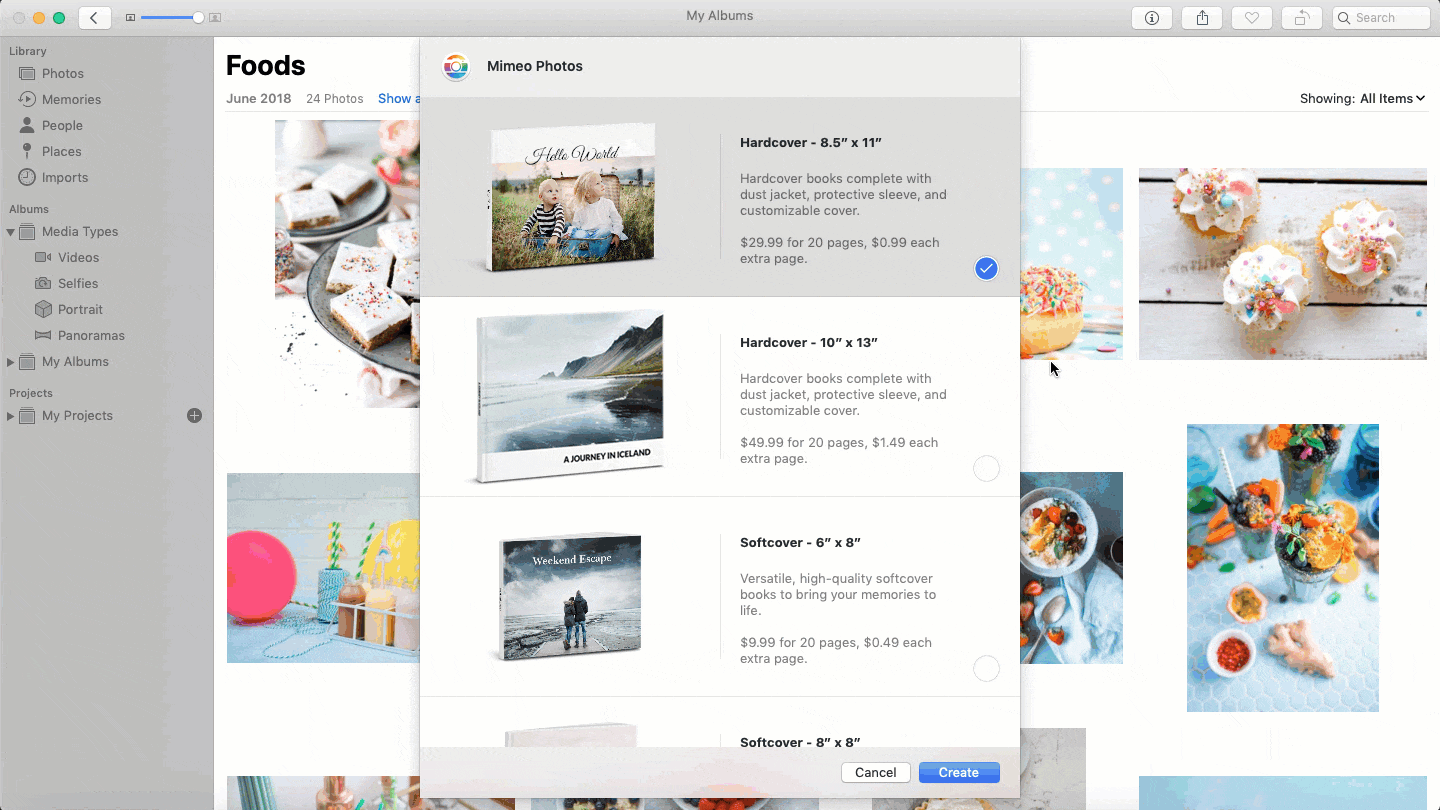 Tip:Don't worry, you can change always change the dimensions of a project later on.
5. Consider Autofill
By default, the layout of your photos will be autofilled. Autofill will save you a lot of time if you have a substantial amount of photos for your project.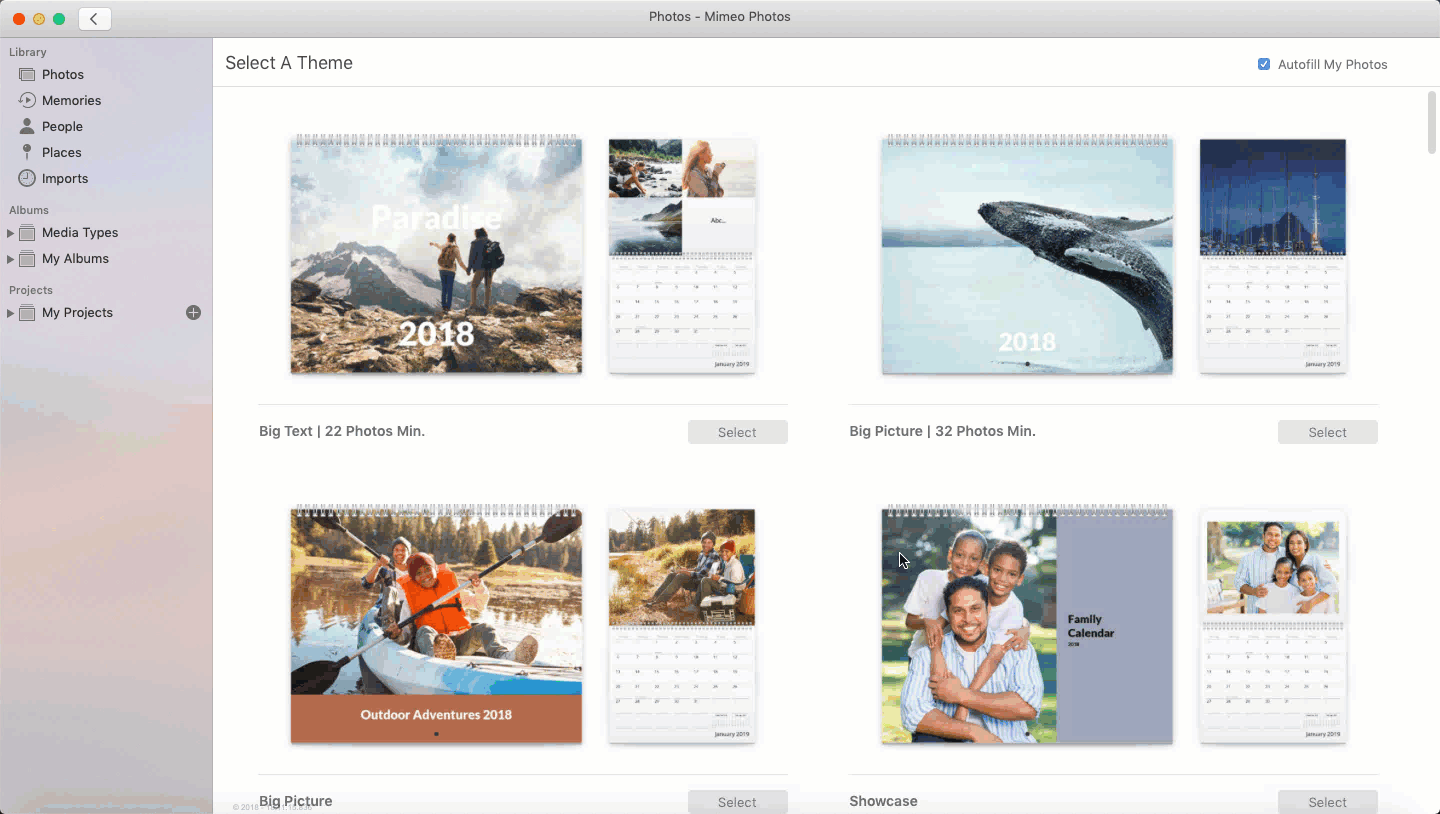 This feature can be disabled by unchecking the Autofill My Photos box in the upper right-hand corner before selecting your theme. When this is disabled you can select the photos page by page by manually dragging and dropping photos into the project.
6. Using Smart Themes and Layouts
Next, apply a theme to your project. Mimeo Photos offers identical themes to Apple's original set. Themes come pre-loaded with colors, font styles, and layouts. You can customize the theme to match your taste, making your photo project truly unique.
And if you're feeling adventurous, select the blank theme option and start from scratch.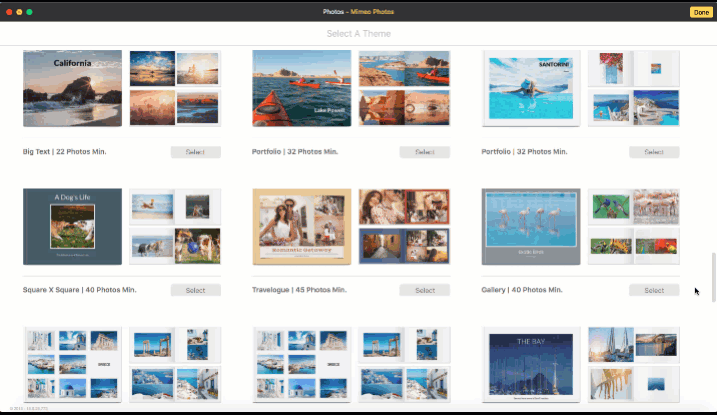 Tip: Change the theme of a project if you're not quite feeling it halfway through using the paintbrush icon located on the top bar of the designer.
7. Edit and Filter Photos
Match your vision by customizing every element down to the finest detail. You don't need any photo editing skills to achieve great results. In fact, editing your photos is easy thanks to an intuitive user interface.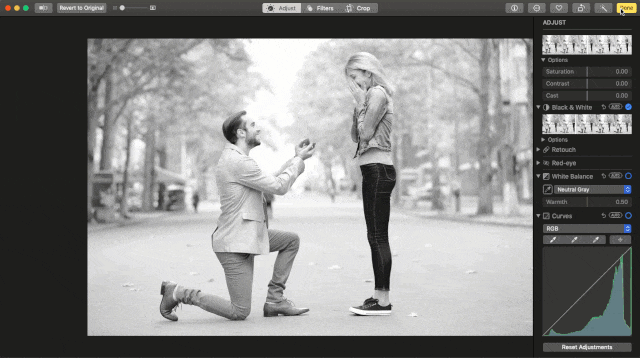 Make changes to your photos using the round trip editing tool in Mimeo Photos. To edit a photo, double-click the image in the layout. You'll automatically enter the Apple Photos editor. Make your adjustments and apply filters. Click Done and your photo will update within the photo project.
8. Adjust Pages, Backgrounds, and Spreads
Add color backgrounds to your pages and spreads to enhance the mood of your photo project. Show off your best landscape shots with full-bleed spreads and pages.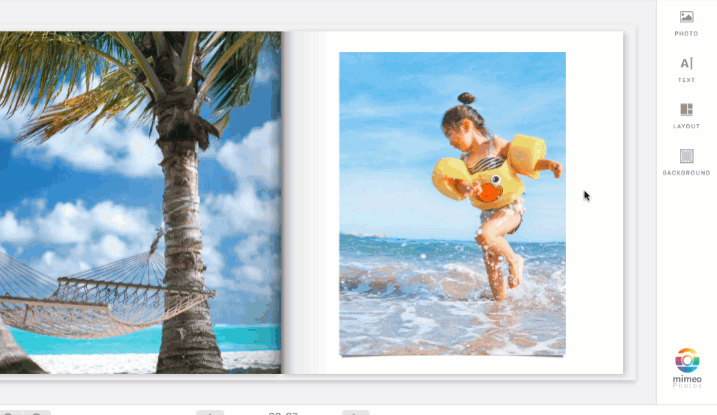 9. Add Personalized Text
Whether you want to add titles, captions, quotes, or notes, Mimeo Photos lets you do so with ease. Add a text box or use the pre-existing boxes in your theme's layout for an added personal touch to your project. In addition, you can adjust the font style, size, and color of your text with our text tools.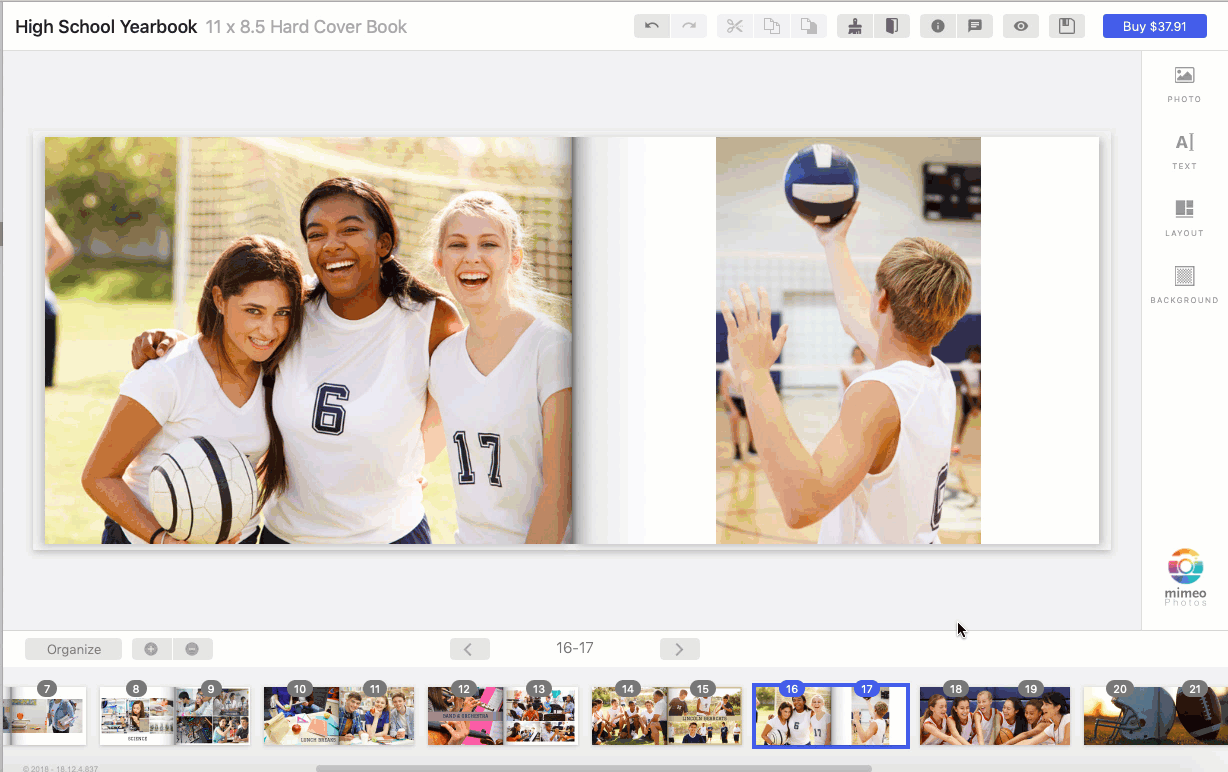 Text-only pages are also a great way to add a minimalistic and stylish way to separate your photos within a book.
10. Turn Your Memories Into Print
Once you're ready, click the Buy button in the top right corner of the designer. Choose where you'd like your photobook, card, or calendar to go. Then, we'll carefully craft and deliver your unique photo project to you.
‍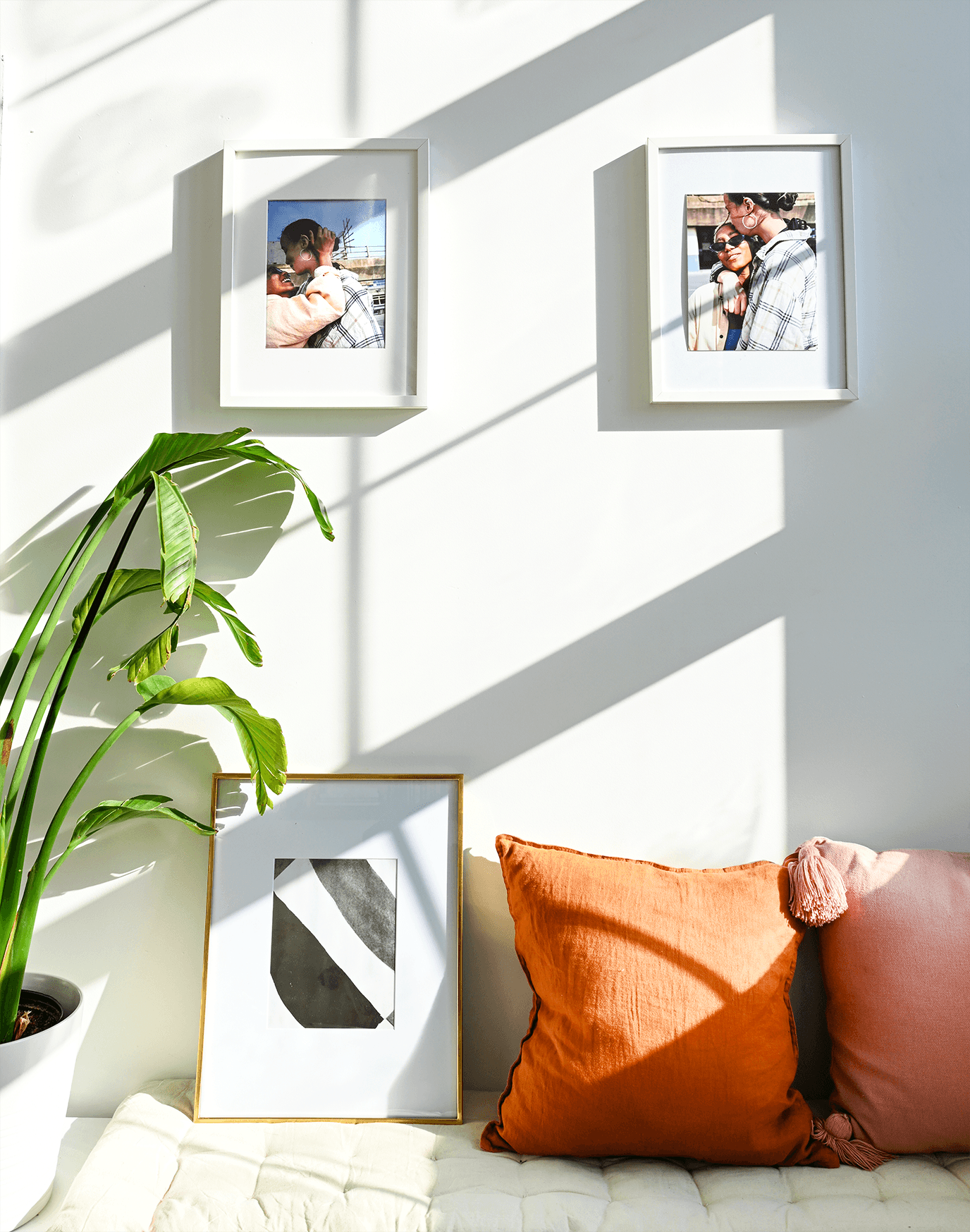 ‍
Tip: Double (even triple) check your text and photos before checkout. You won't want any misspellings or misplaced photos in your printed photo project.
Creating your first project?