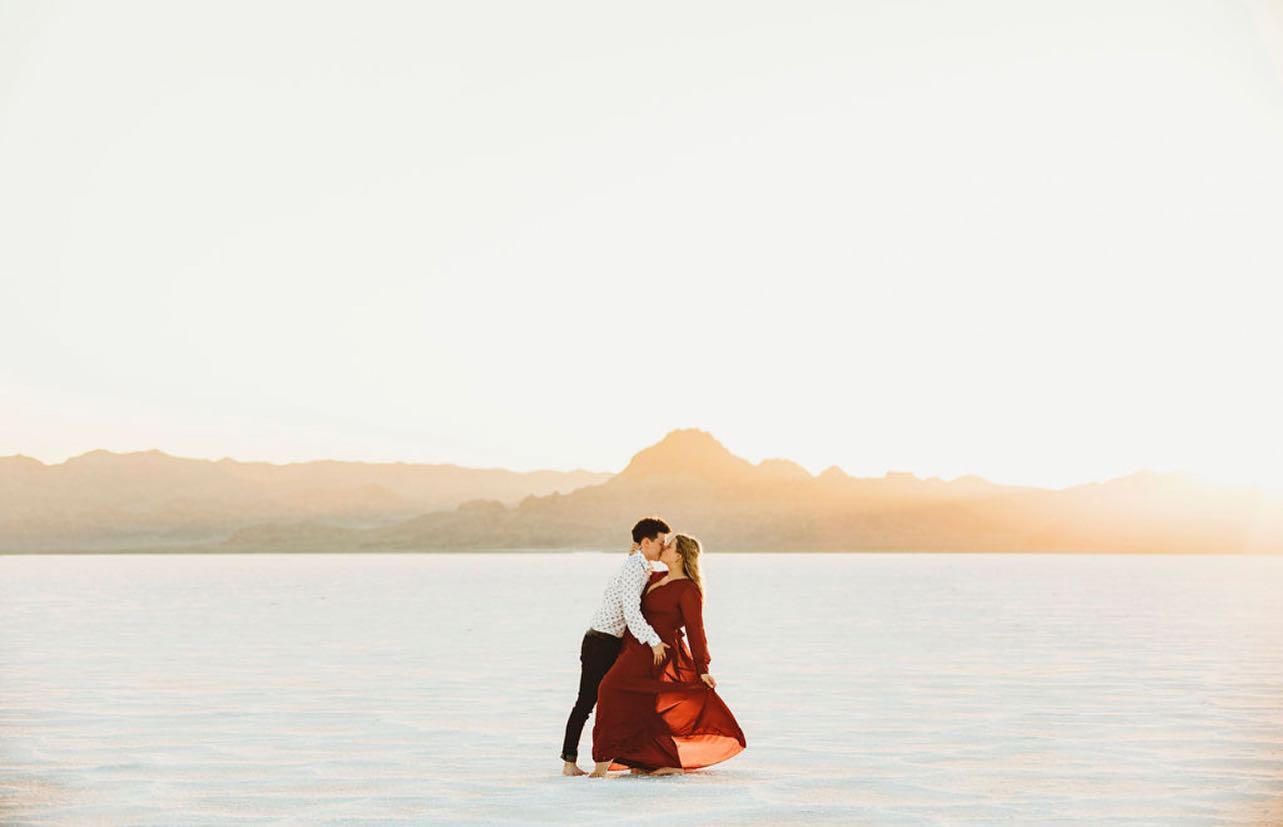 Who are your creative inspirations that have influenced your own photography?

There are several photographers out there who are in the LGBTQ+ community that inspire us with their art. Our biggest inspiration is Henry Tieu. Henry documents all types of love stories in the most beautiful, artistic way. The way he creates is just pure magic.
What type of cameras and lenses do you use?
My wife and I use the Canon EOS R6s and love using prime lenses. Our favorites are the 85mm, 35mm, and the nifty 50! But we also love the 70-200 to give couples space during the exchanging of their vows. Just recently we have picked up using polaroids and have enjoyed getting to learn how to use DJI Mavic Drone.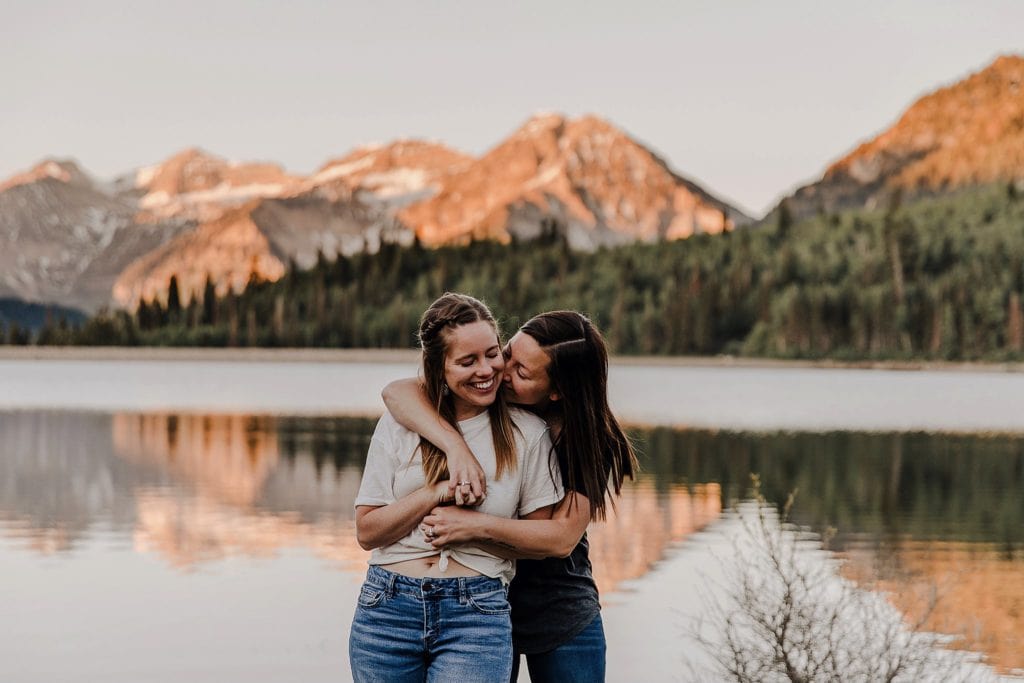 Do you have a favorite Pride song or Queer anthem?
Born This Way by Lady Gaga is a classic favorite. A song all about being who you are, no ifs, ands, or buts about it! It's for sure an anthem because of its message, love who you love and be true to yourself - you were born this way.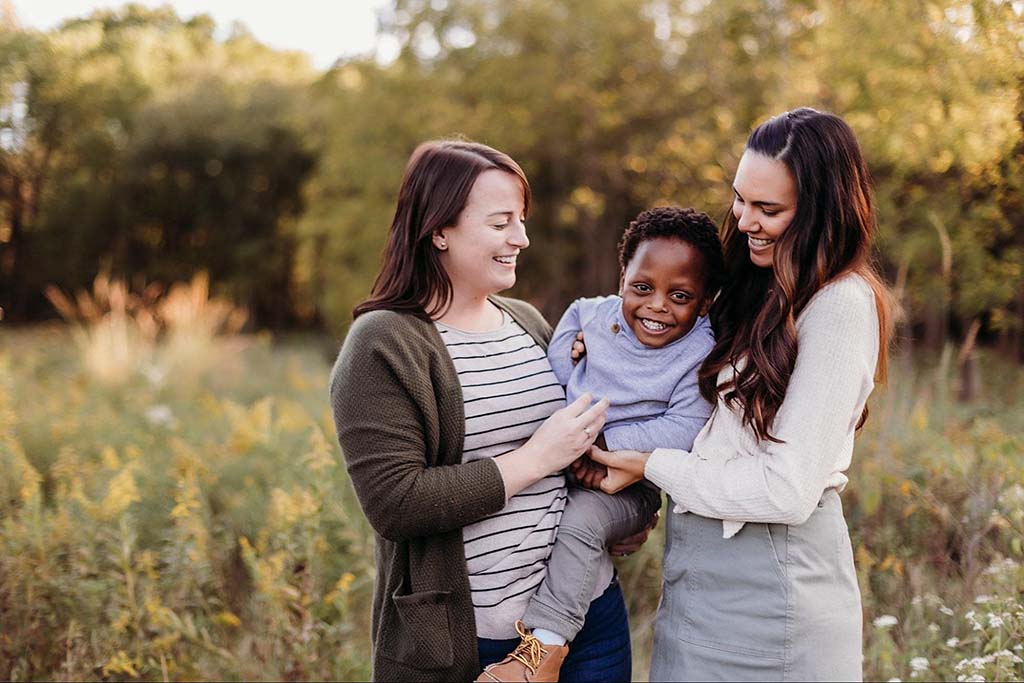 What do you think is a good starter camera for your type of photography?
We use Canon Cameras personally, so we would say a fantastic camera for anyone just dipping their feet in the water to photography is anything in the Canon Rebel collection. The cameras are extremely basic and give a good, solid start to anyone looking to get started.
The next step up from there would maybe be the Canon 7D or 80D, both of them get a little more complex than the Rebels with more added features, but still easy to wrap your head around. That's where we would suggest starting!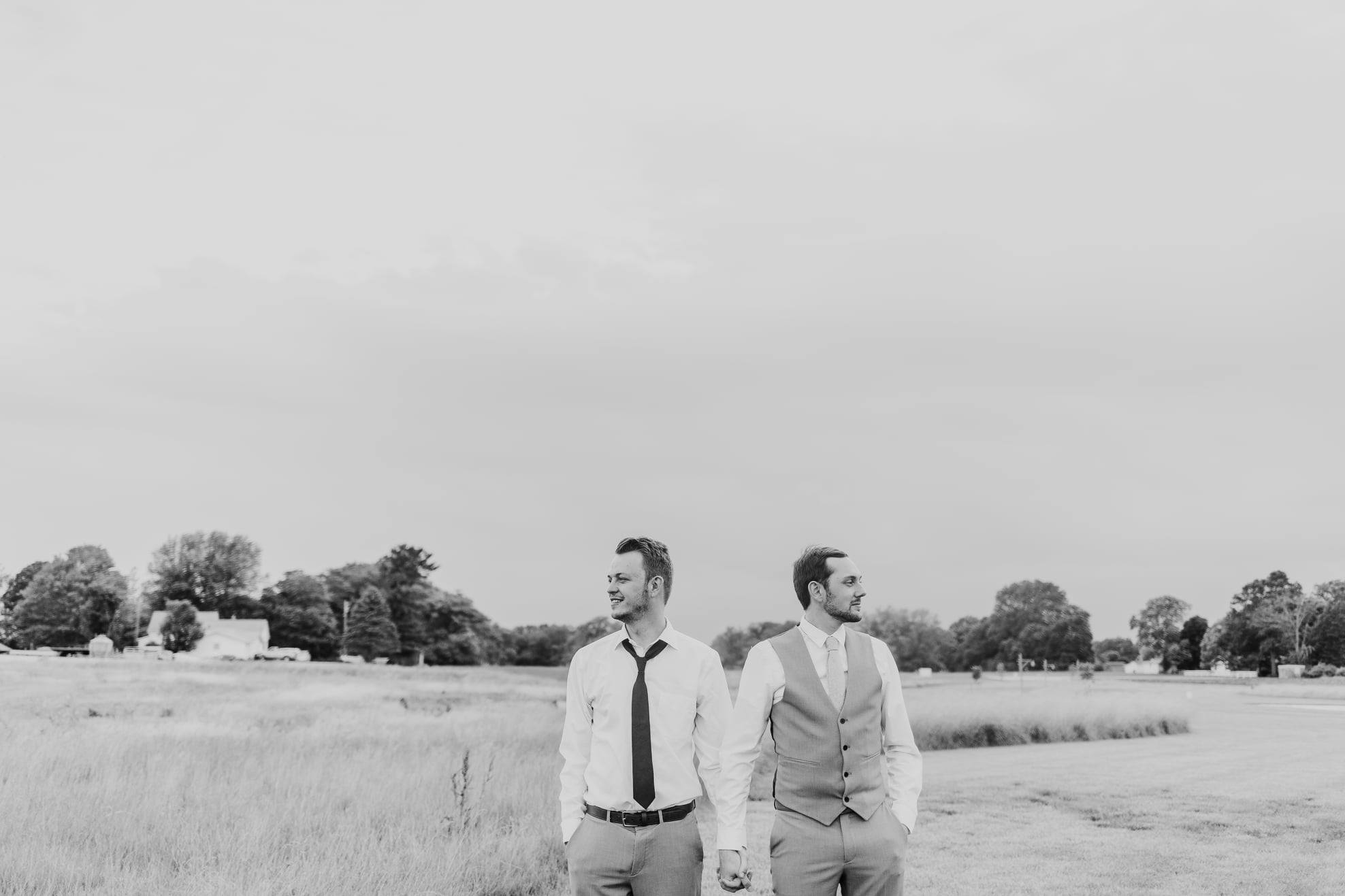 How do you get involved in your community?
Just a few years ago we came out in our businesses. Since then we have captured many LGBTQIA+ love stories and have even shared our own. We also educate other wedding vendors on how to become a more inclusive business through our social media and blogs. We are so excited that we have a platform that can hopefully encourage other biz owners to become more inclusive.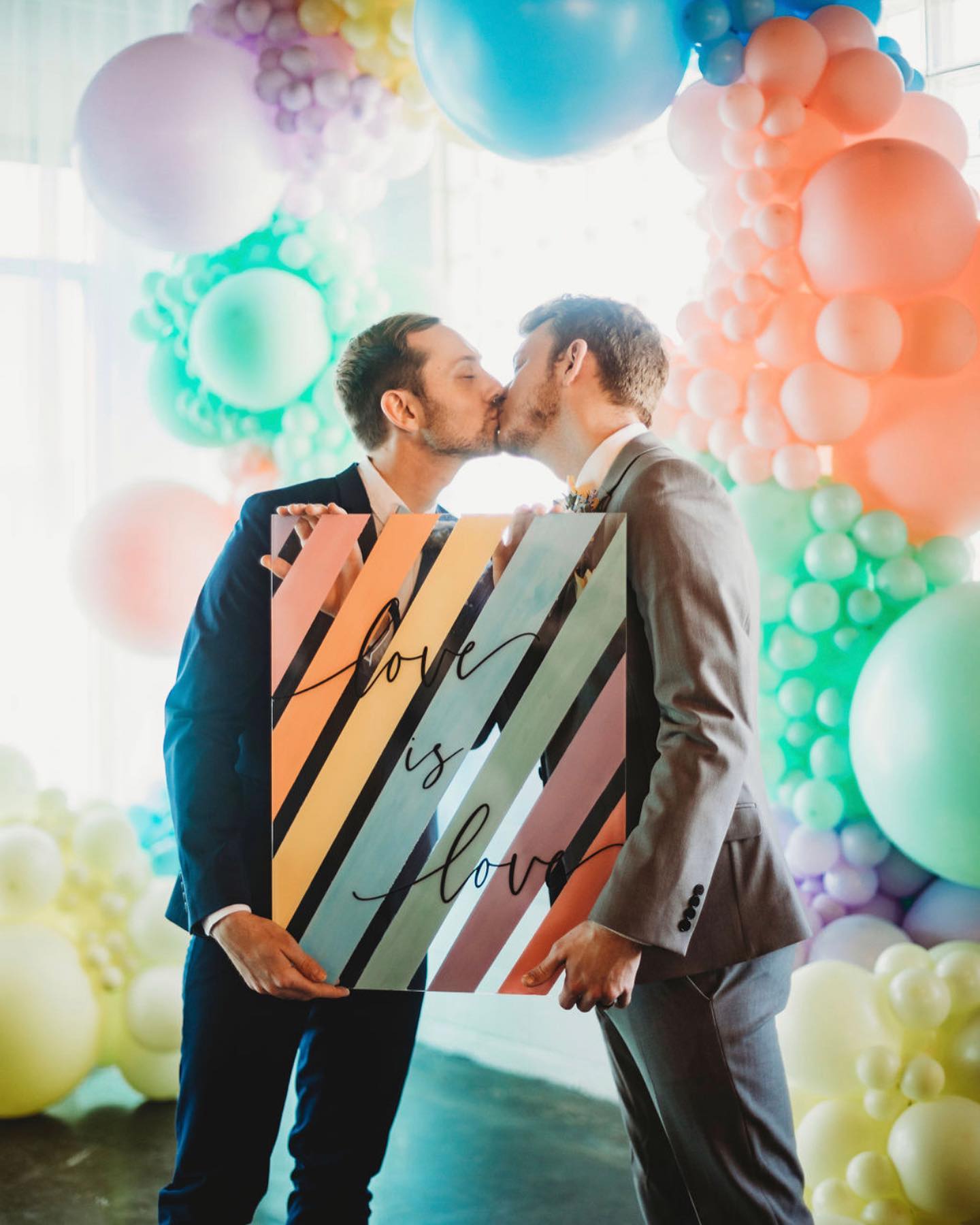 Where was your favorite place to shoot?
We recently got the chance to fly out to California and explore Joshua Tree National Park and the beaches of San Diego. I would say this location definitely ranks pretty high up on our list. One thing that really stuck out to us was just how supporting and affirming the people in San Diego can be. We also are in love with Colorado, the mountains are most certainly one of our favorite places to shoot. Sorry, I can't pick just two! :)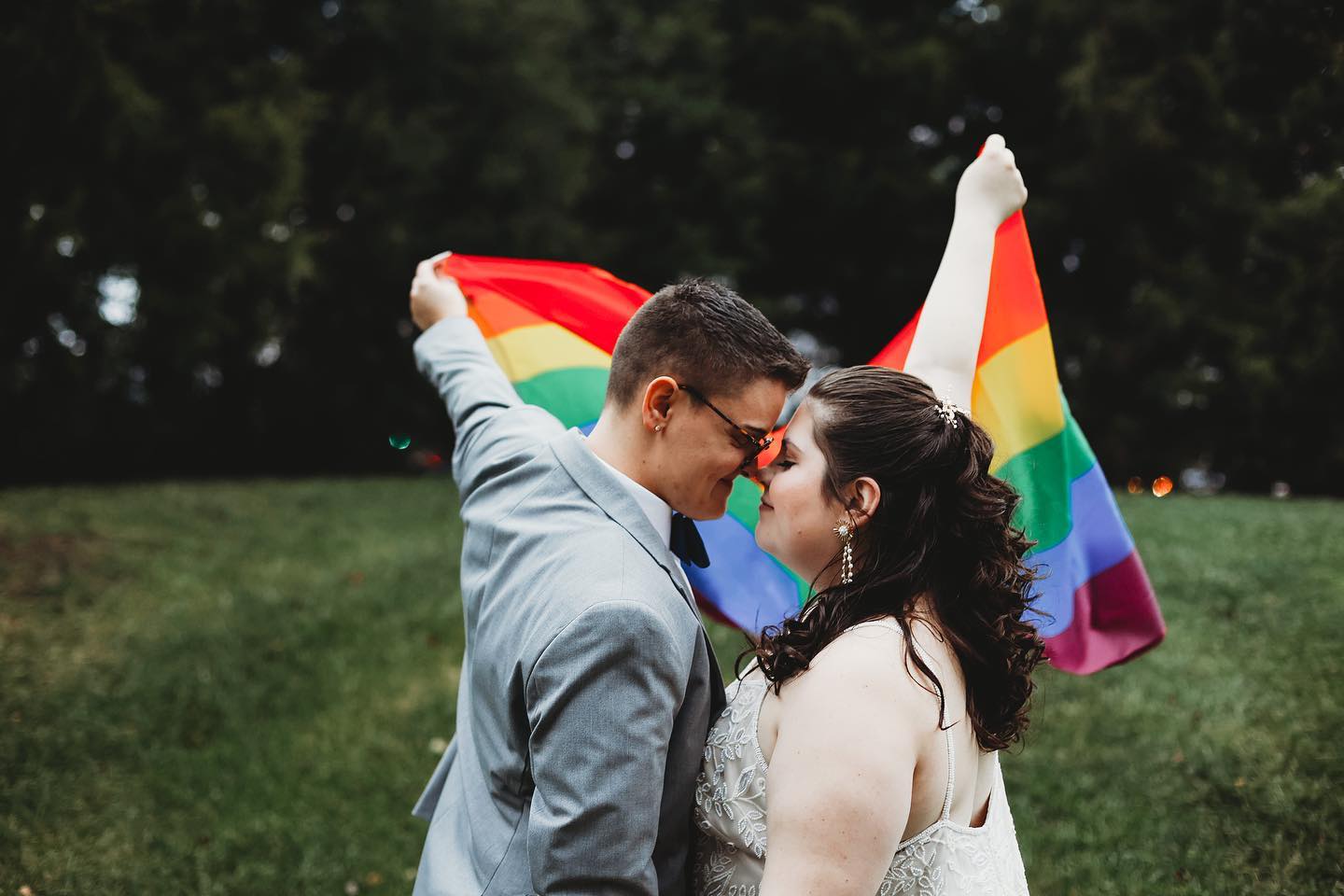 What's your favorite image you've captured?
One of our favorite images that we have ever captured is a photo we took of Bree and Ashley walking down the aisle as guests held up rainbow flags in support, right after they were announced as wives. This photo honestly stands for so much more than words can even begin to explain.
To think there wasn't a time when this was allowed. To think there wasn't a time when you had to hide who you were and couldn't even imagine being happy. We have come so far from that and this picture embodies the bravery that every couple has to take when they come out. We are so lucky to have captured this moment and feel honored when any couple in the LGBTQ+ community chooses my wife and I to capture their day.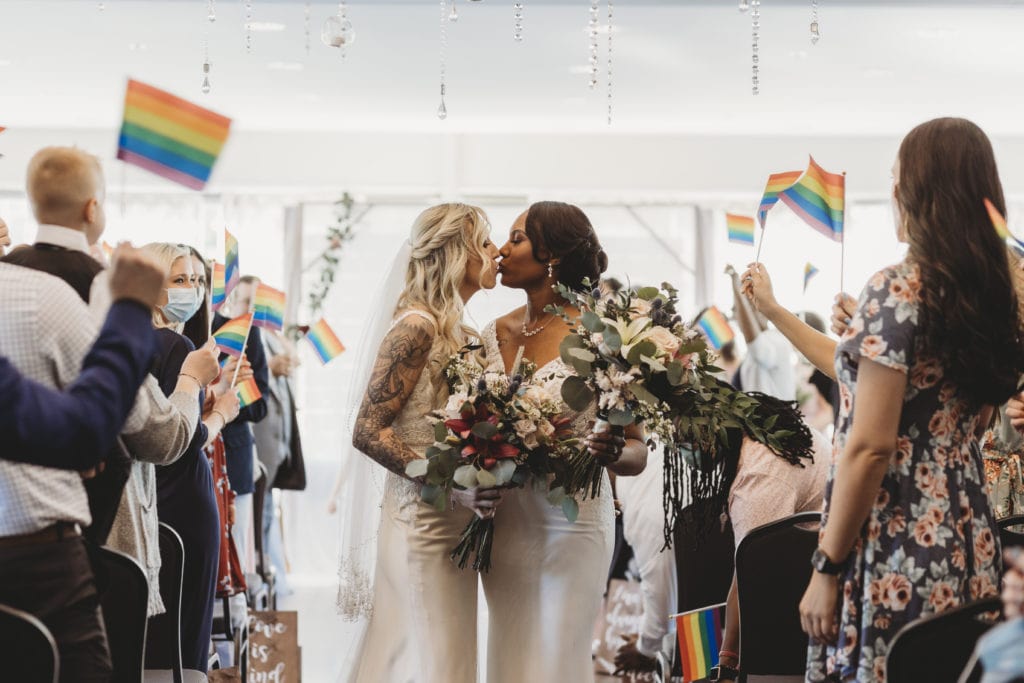 Can you share some tips on how you shoot your images?
If you're going to shoot overexposed or underexposed, one or the other, we always choose underexposed. You can save an underexposed photo more times than an overexposed photo in the editing process. We also love the true colors that shooting underexposed produces.
When we are shooting we like nice, neat backgrounds that are soft and blurred. This is where a low Fstop comes into play! We always make sure there are no distractions running past or "through" our clients' heads, We love to get pullback shots and the up-close shots to tell a complete story. We also love to slow our shutter speed down and get some of the blurry goodness of motion blur!
What has been your biggest challenge in pursuing a career in photography?
One of our biggest hurdles was coming out in our business. We weren't sure if people would book us, or support us. When we started capturing weddings, LGBTQ+ marriages weren't even legal yet. We weren't sure what our community would feel.
However, we have been welcomed in most spaces and are so glad that we can be the truest selves in our business. Especially because once we officially came out, we were able to start capturing and sharing more love stories like ours. (You can read more about how we got over our fears in coming out as biz owners here
(Photo below from our own wedding when we publicly came out to the world!
Instagram: samanthamitchellphoto
TikTok: @samanthamitchellphotos
Website: www.samanthamitchellphotos.com
Facebook: hSamanthaMitchellPhotos
Creating your first project?