It's always a good practice to think outside the box when it comes to gift giving. Today, our focus is on what's wrapped around that box. The time spent on how you present a gift elevates the experience for its recipient.
There are many ways that you can get creative with how you wrap a present. This includes recycling paper materials and applying some of your own artistic skills. And, whether you're celebrating a father figure this Father's Day or a summer birthday, you can easily replicate the gift wrapping ideas below with some items likely already in your home.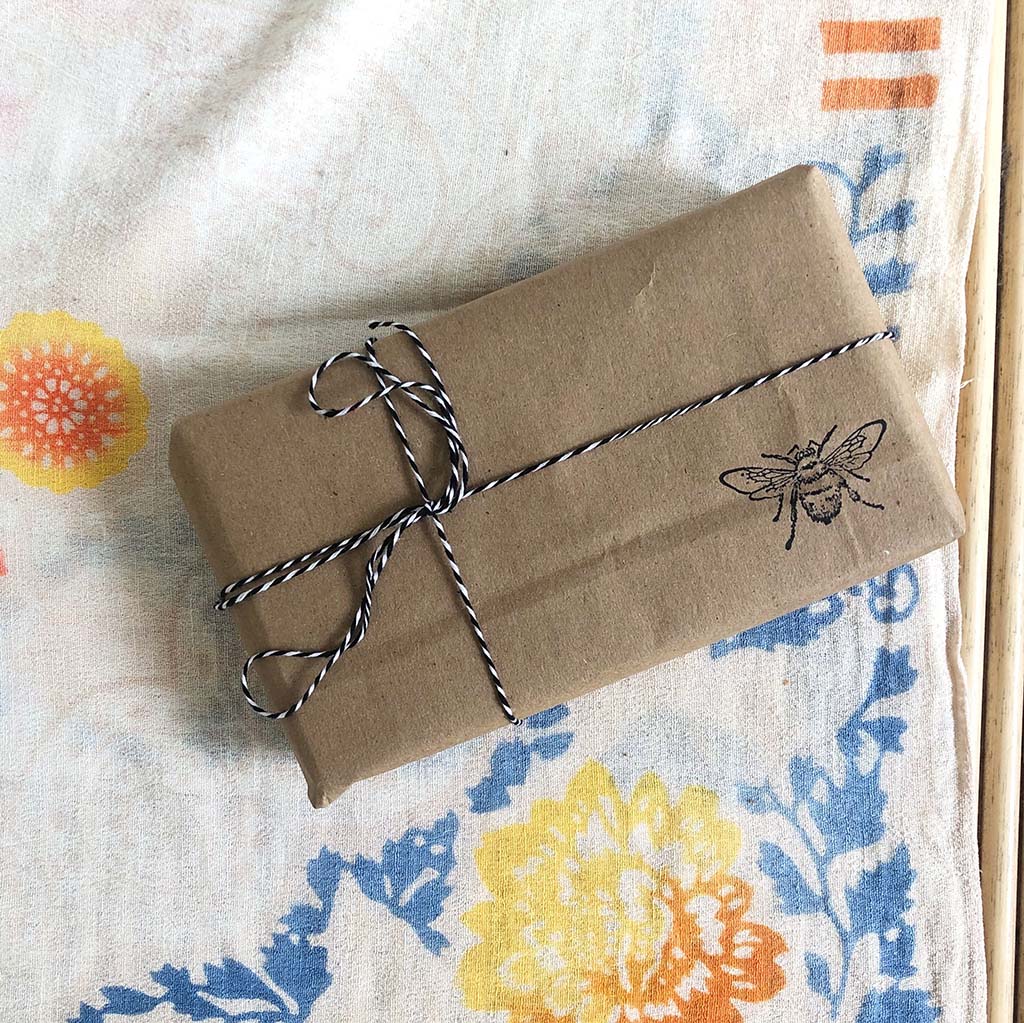 Stamp a Paper Bag
If you're anything like me, you've probably got enough totes, backpacks, and other reusable bags for shopping trips of all sizes. However, there always seems to be that one brown paper bag that finds its way into my apartment. Rather than recycling it, I used the bag to wrap a photo frame for my sister's birthday (a June baby).
Start by cutting one side of the bag from the top to bottom until the large panel is only attached to the bottom of the bag
Turn the bag upside down and cut the length of the bottom
The panel and both sides should now lay flat with the logo side up
Cut into strips or blocks as needed and wrap like you would with typical wrapping paper
From the outside, your gift should look like one wrapped in kraft paper. You can either leave it as is or dress it up a bit. I had a spool of twine and a stamp set on hand. However, if you don't have a stamp, you can always make your own.
Homemade stamp making is a fun group activity, especially for households with young children. All you need is some potatoes, paint, and cookie cutters to get started.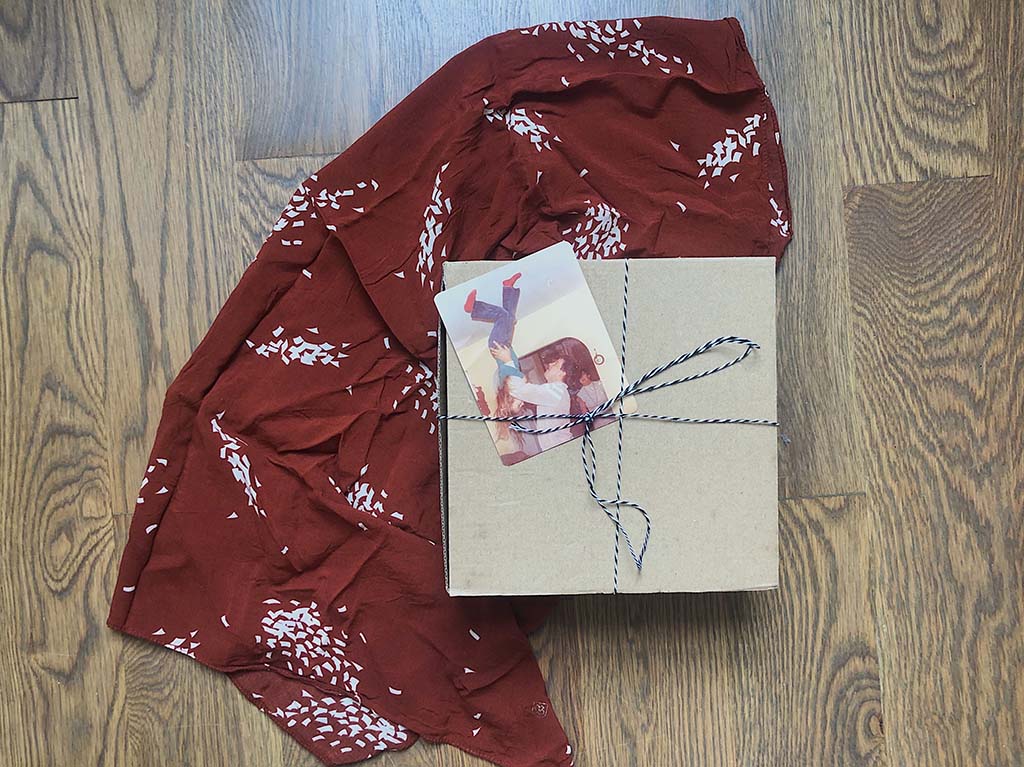 Add a Photo Print to Your Gift Box
Out of all the activities listed here, this one is by far the easiest. Take one of your favorite moments that celebrates the person you're gifting to. For Father's Day, I chose a photo that recognizes my father's fun, strong, and goofy side as he helps my cousin "walk on the ceiling".
Make a bow that wraps around the box using ribbon or twine. Then insert the photo between the ribbon and the parcel. You can do the same treatment using a photo card, or alternatively penning a message on the back of your individual print.
If you want to make a lasting impression at a future dinner party or housewarming, add a photo print to the top of a cake or pie box. You'll be sure to thrill your host or hostess.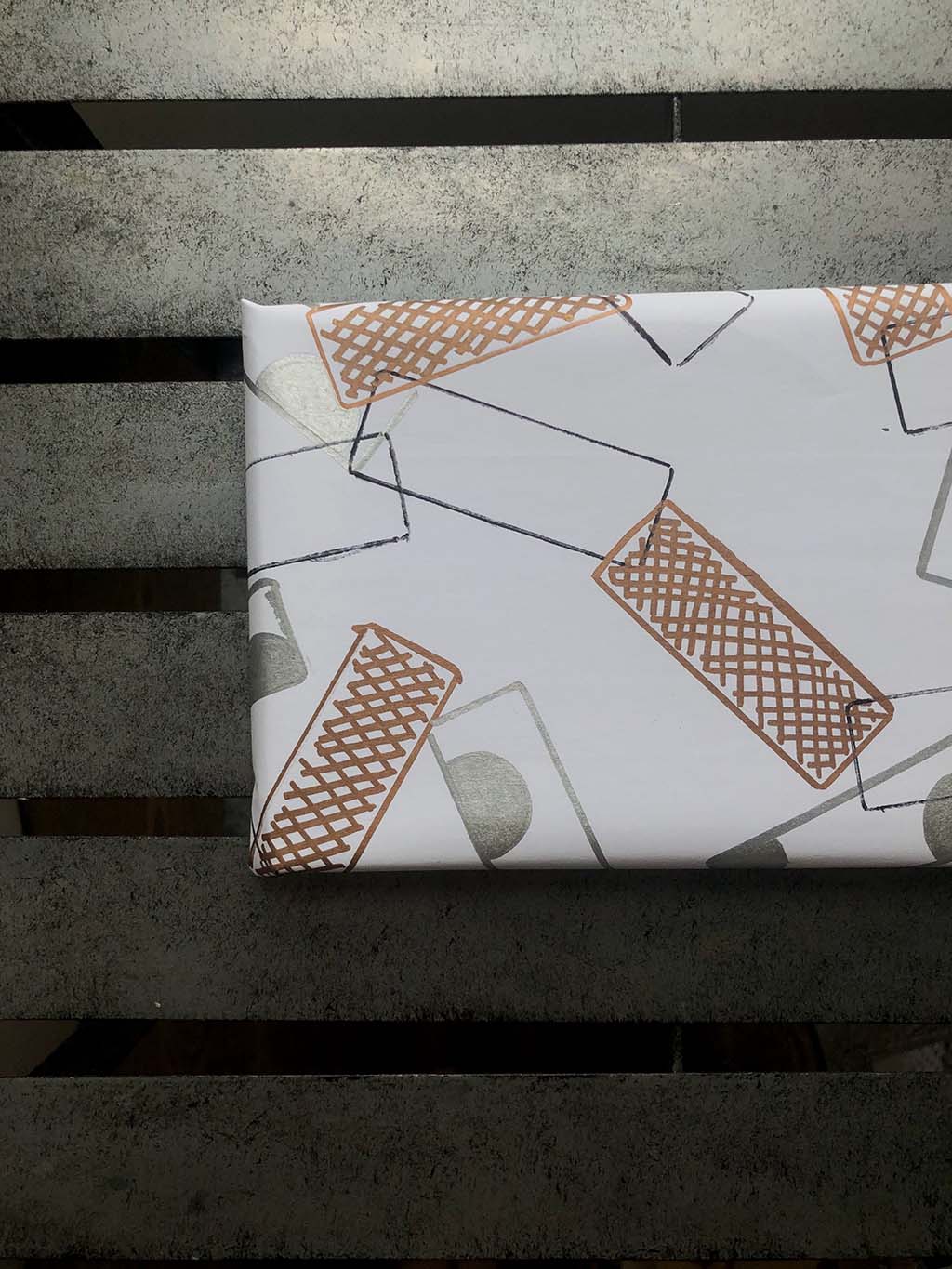 Make Your Own Custom Illustrations
Don't shy away from this gift wrapping idea if you're not confident in your artistic abilities. Tracing and color blocking are two workarounds if illustrating doesn't come naturally to you.
For this, I used a recycled mail envelope in lieu of wrapping paper. I then used a Jenga block and traced it in alternating colors using a Sharpie marker. Using this method I layered the blocks and filled them in using self-made patterns.
To add more personal touches, try one of following tips:
Use your child's handprints
Apply washi tape
Scribe lyrics or stanzas from a song or poem
Dip dye a tote and place the gift in it instead of a typical gift bag
Wrap Your Gift in the Comic Section
Lastly, if all else fails take the Sunday paper comic section and use it as a vibrant wrapping paper alternative.
Creating your first project?