I love fall, but then again it's hard to resist. The kids all go back to school, you can stop worrying about being "swimsuit ready", and your utility bill finally sinks back into double digits. It is also the start of the holiday season, kicking off with one of everyone's favorite, Halloween. When I wrote my article detailing my perspective about working from home and our "new normal", I would have never guessed this fall would be so wildly different than all the rest.
In an effort to continue to be social conscious, I've pulled together a few of the ways my family has continued to enjoy the season and prepare for a Halloween that's still a treat.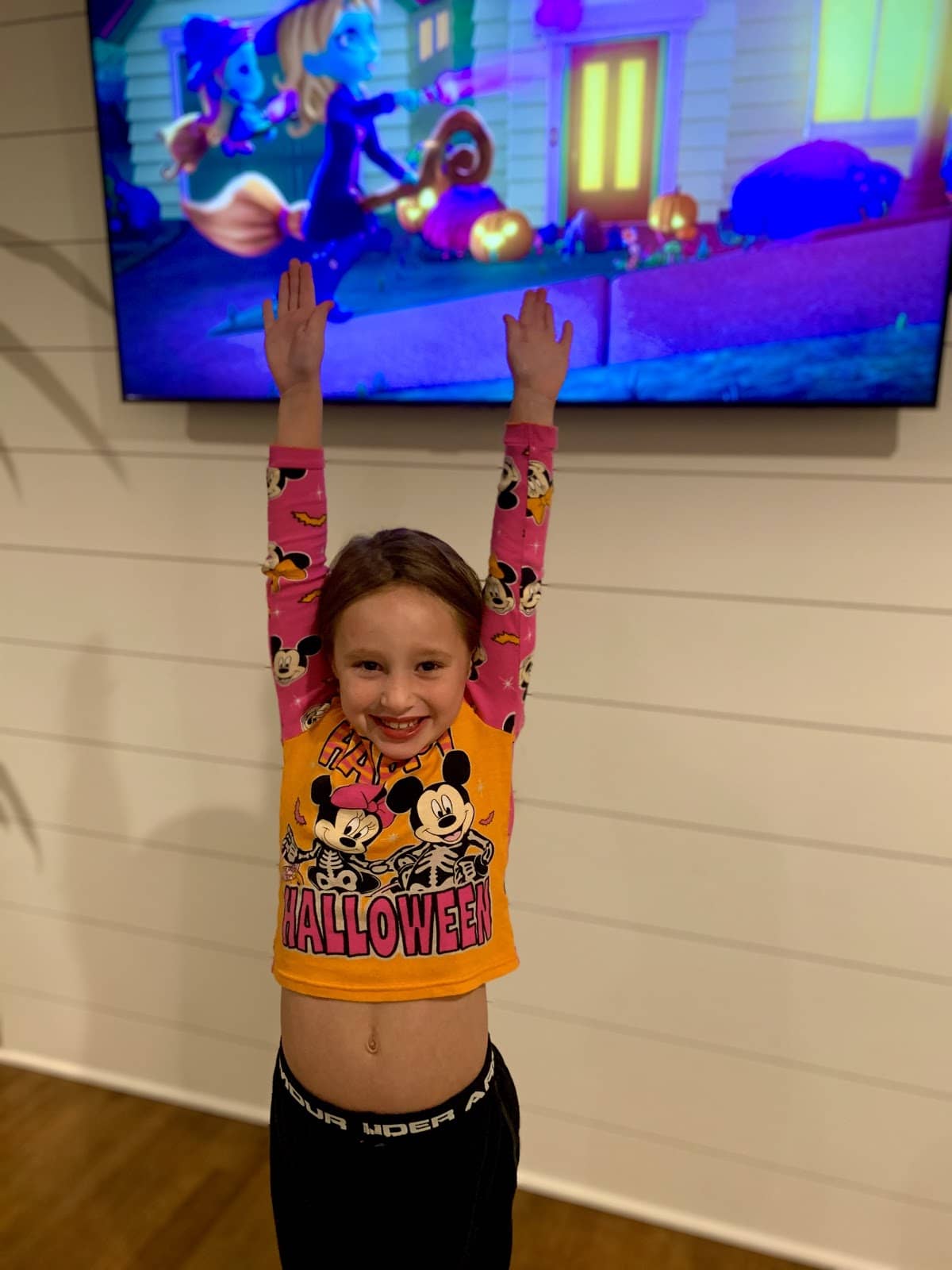 Have a Halloween Movie Night
There are so many amazing Halloween movies available on all the different streaming platforms. Where to even begin? I have fond memories as a child of watching It's the Great Pumpkin, Charlie Brown, (live stream via ABC) then graduating to the scarier movies such as Scream, The Shining, and the Jason movies as a teenager. I remember watching 13 Ghosts at a friend's house through my hands thinking it was the scariest thing I had seen in my entire 14 years. Now with my daughter if we watch ghost movies it only involves Casper, our neighborhood friendly ghost.
I thought it would be fun to kick off 13 days of Halloween with a Halloween movie night. What I managed to forget is that my daughter has probably grown a foot in the last year and the Halloween pajamas didn't quite fit the same... As tradition follows, we made popcorn and served it in our jack-o-lantern bucket. Movie nights are always minimal effort, but a great way to share an experience in which we both can tune out — even if only for an hour or two. And, with the number of Halloween streaming collections available, there are plenty of film options for you to get into the Halloween spirit!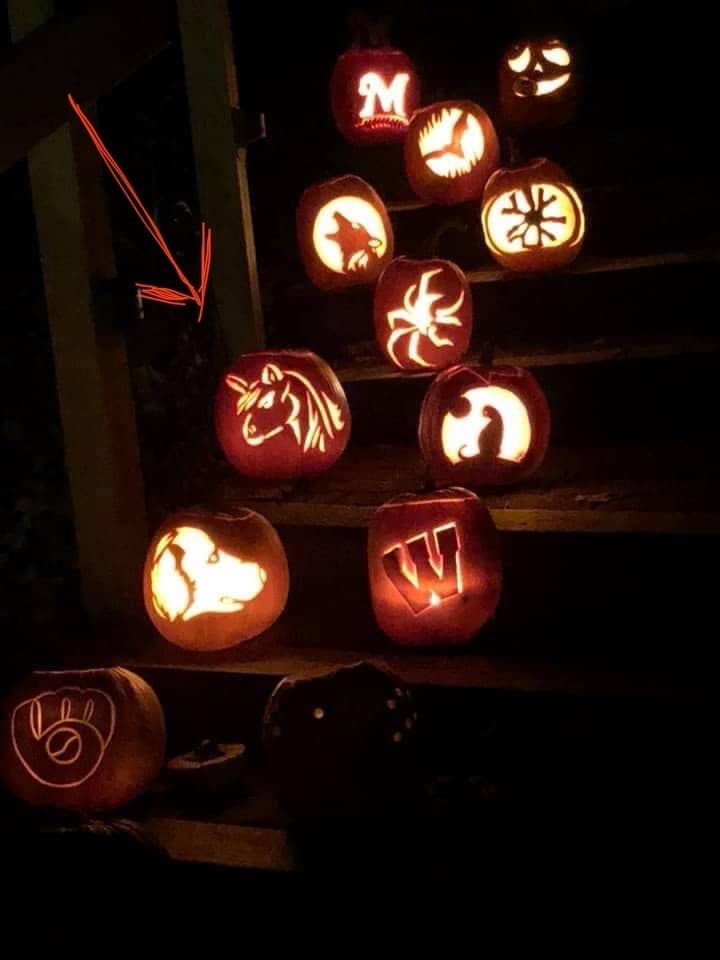 Carve, Paint, or Carve Pumpkins
Last year, I told my daughter to imagine what she wanted her pumpkin to magically become, and I'd carve it. Like any 5 year old girl, she wanted a unicorn. I must have spent 3 hours carving that dang pumpkin while my daughter blissfully played in her room. Not the most brilliant bit of family time so this year when she picked out her pumpkin we broke out the paints and she went to town!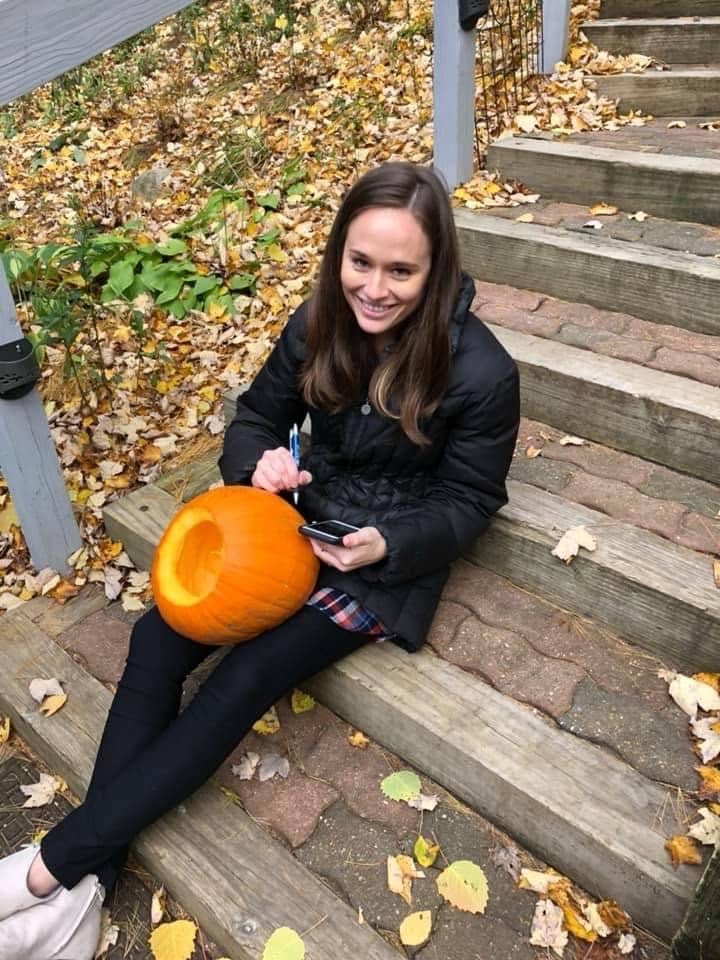 We had a great time painting her pumpkin and I definitely recommend it for people with small children. I am not sure what age is appropriate to give children a sharp knife but I know it is certainly not 6 years old so for now we paint. If you have older children a pumpkin carving/decorating contest is a great way to spend some creative time together.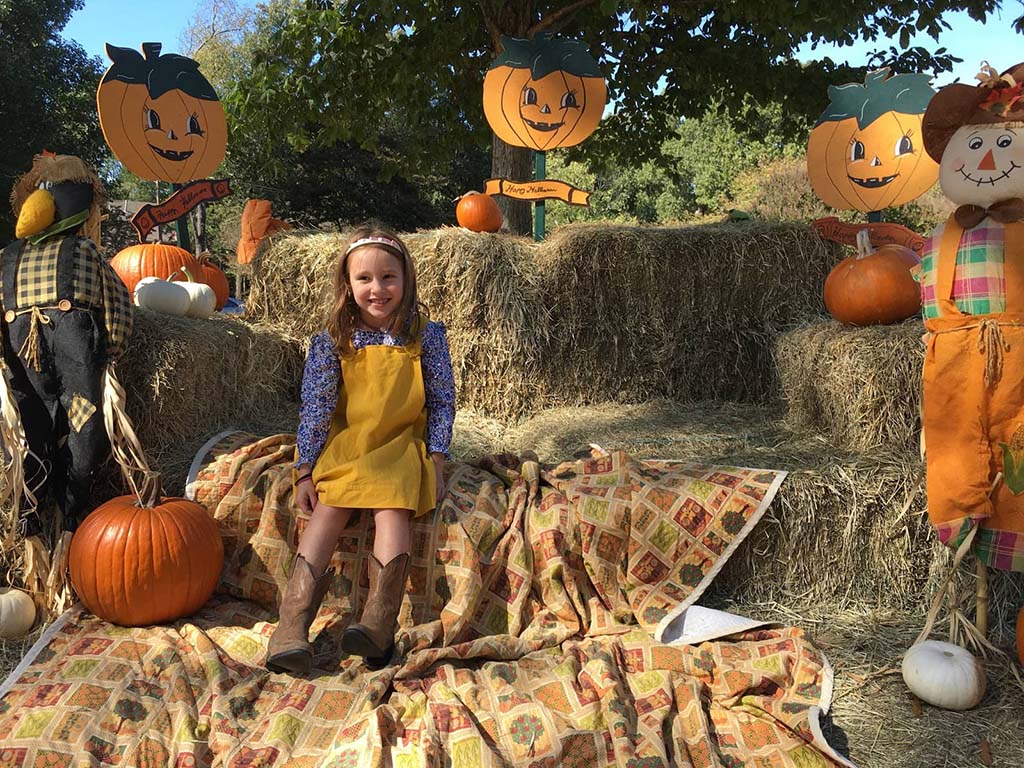 Family Photos
Fall provides an absolutely gorgeous backdrop for your family photos. Whether you choose to hire a professional photographer, snap a few pics at home, or take advantage of the cute set ups at the pumpkin patch you'll end up with some great family photos.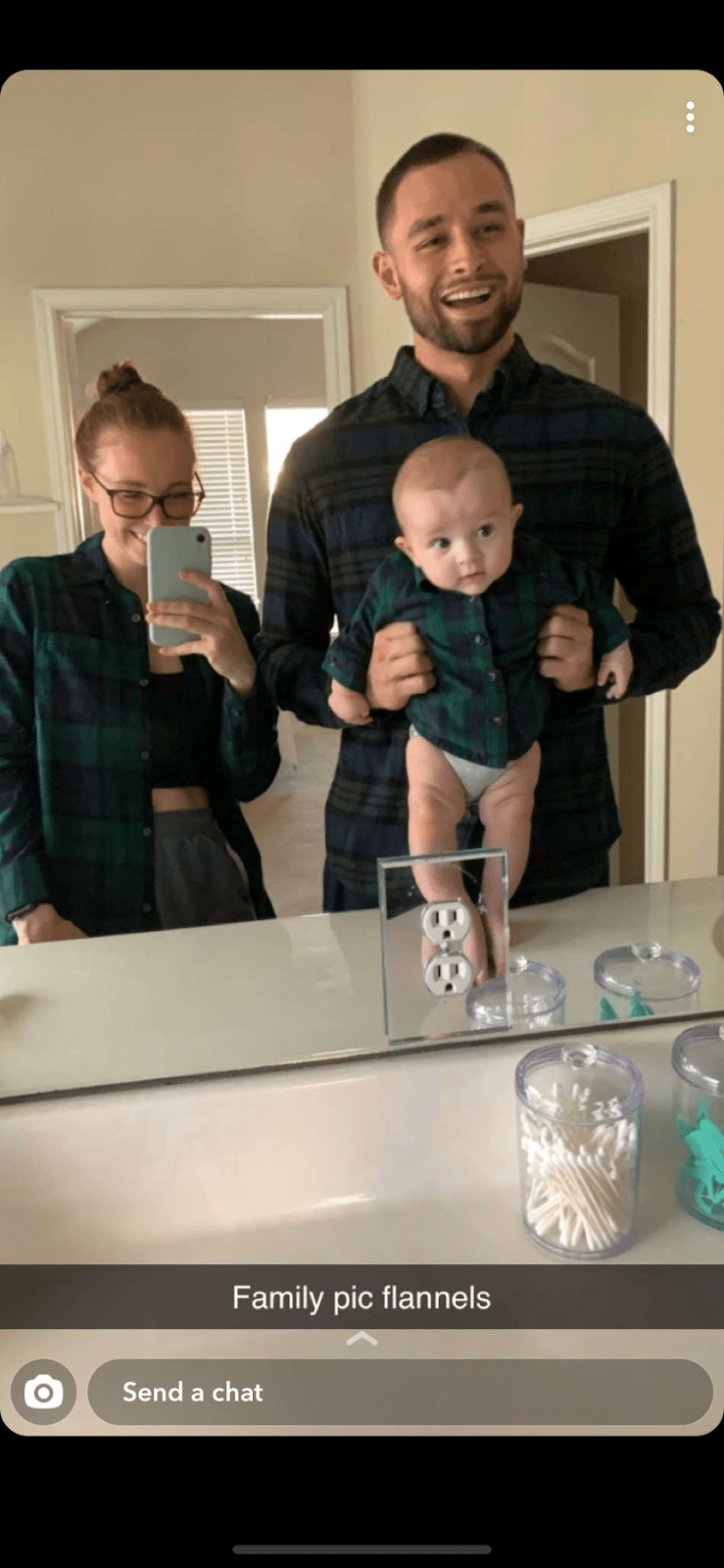 Creating your first project?