This year the Festival of Lights begins on Sunday, December 2nd and continues through Monday, December 10th. If the holidays have started to feel a bit stale, we have some ideas to freshen up your traditions and leave everyone looking forward to sundown.
A personalized Hanukkah photobook provides a festive guide everyone can contribute to.
Night One: Try New Recipes
Few moments are as fun as cooking with the family. Update those latke recipes by introducing new flavors (think brown sugar and sweet potato or a spicy zucchini version) and capture your kids making merry messes in spontaneous photos.
Certainly, snap these moments with your smartphone, so you never slow the action. Candid photos of your family making latke patties, plating them, and adding their preferred condiments make for beautiful memories.
‍Photo tip: If you have a tripod, set up a camera or phone to automatically photograph you while lighting the hanukkiah and reciting the blessings.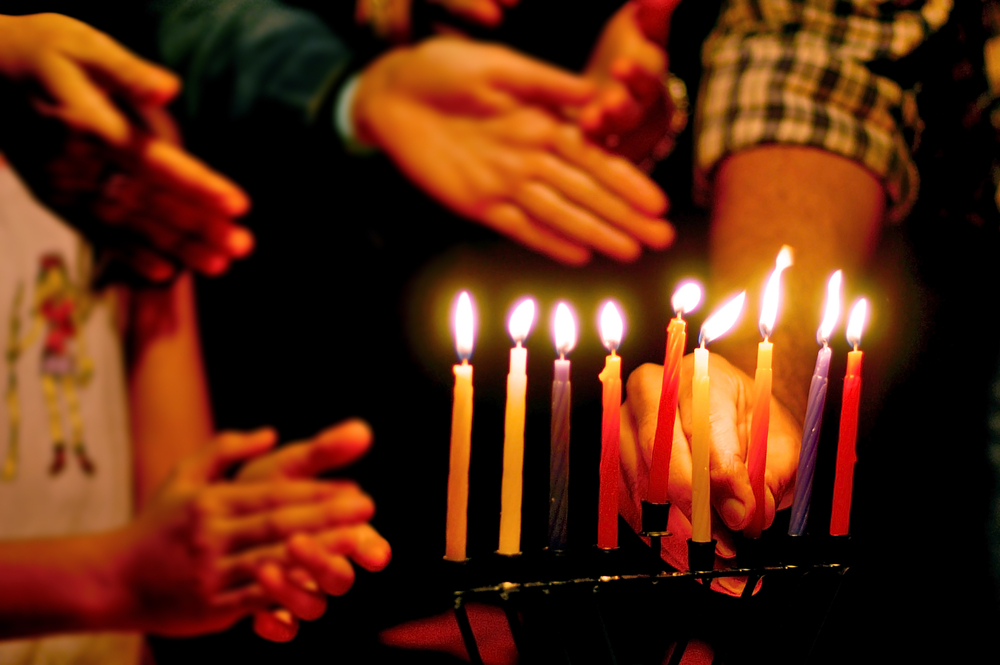 Night Two: Turn Up the Glow
If you traditionally light a single Hanukkah menorah, now is the time to let each family member have a personalized pedestal. Little ones can DIY their hanukkiah out of clay, empty glass bottles, fruit, or even old plastic toys (with a little grownup assistance). You and the adults may wish to do the same, or you can purchase a design that speaks to you.
As for pictures, let each family member "style" their own Hanukkah-themed photoshoot (they can even have their own page in the photobook). You can even situate all the hanukkiah sets up in order of the maker's age to create a "family portrait."
‍Photo tip: Use the settings on your smartphone to achieve the best image in dim lighting. The flames will appear suspended in a happy dance.
Night Three: Gifting Generously
Presents are a part of many families' Hanukkah celebrations now, and the giving shouldn't end with relatives. Everyone can choose a charitable cause of their choice, drawing straws to determine who donates to which organization.
Additionally, you can snap a shot of the charity's logo to include in the photobook or your family can get crafty and create a photo inspired by the charity's mission.
‍Photo tip: Try to find a transparent PNG or vector of the charity's logo to include in the photobook.
Night Four: Game Night Upgrade
Spinning the dreidel is a beloved tradition, but sometimes you want an activity that's a bit more stimulating. Fortunately, many of the most popular board games come in Jewish editions, including Apples to Apples, Taboo, and Monopoly.
Now capturing smiling faces, family interaction, and jubilant success is as easy as stepping back from the board and snapping a few photos of the action.
‍Photo tip: Use the text tool in Mimeo Photos to add information about which player piece belongs to each person and how the game turned out.
Night Five: Not All That Glitters is Gelt
If gold-wrapped chocolate coins are out of fashion in your family, swap them with something more enticing. Chocolate truffles wrapped in golden foil may prove irresistible to discerning palates. And kids, no doubt, would prefer actual coins in any color.
You can also encourage smart spending by helping young ones make a savings plan with a goal in mind.
‍Photo tip: If you change the type of gelt used each year, document the different options in a photo spread: traditional chocolate coins, money, truffles, and whatever you can find in your supplies.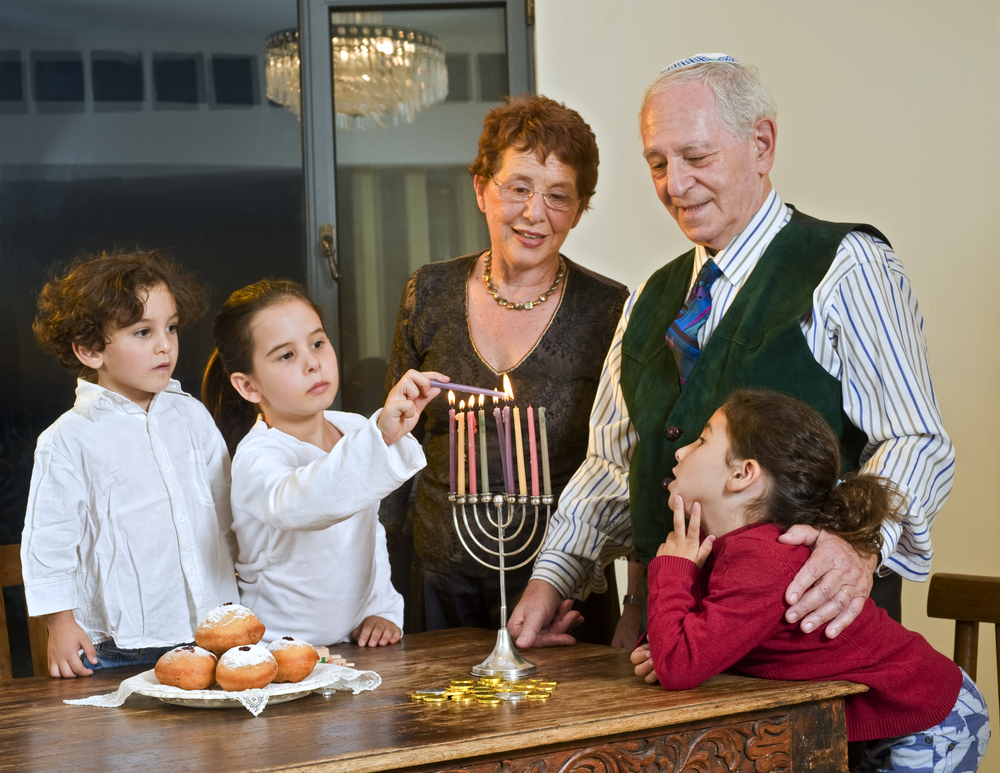 Night Six: Dress to Impress
A home-centered holiday makes it easy for people to show up in casual attire. Make an event of Hanukkah by planning a theme for one or more evenings. Add an educational element for children to learn about their ancestry or encourage each family member to come up with their own Festival of Lights-inspired costume and explain their sartorial choice.
‍Photo tip: Capture each person's costume choices with a snap of the phone, and maybe even have a contest. The winner receives some extra gelt, of course.
Night Seven: A Better Beverage
Bless the wine and drink a cocktail, if that's your preference. Of course, minors can sip grape juice, but those 21 and up may wish to have an alternative tipple. Summon your inner bartender and mix up a signature drink (don't forget to give it a suitable name) that pairs well with your evening meal.
‍Photo tip: Make sure you grab a quick photo of the beautiful beverages and one of the recipe -- if it's popular, you may wish to repeat the experience next year.
Night Eight: Yearning for Learning
Hanukkah provides an opportunity to dive into your Jewish heritage and history. Consider watching a podcast, TED Talk, or another modern medium that touches on elements of your religious background. Furthermore, try finding something that's unfamiliar to you or offers a new perspective on your faith. Discuss what you've learned and how that changes your experience and understanding of your faith.
‍Photo tip: Try to grab some photos of your kids absorbed by a story they're hearing or a parent explaining history to young ones in sitting in rapt attention.
Need a little helper to make Hanukkah feel special again? Build a photobook documenting those eight crazy nights. We suggest using a layout that leaves room to add notes about favorite songs, recipes, and moments.
‍Mimeo Photos has dozens of options to get you started, or you can fashion your own design from scratch. Review these precious memories each year to honor the family focus of the holiday and keep loved ones excited and involved.
Creating your first project?