Nov 6th 2019
The 2019 holiday season is nearly in full swing. Which means that we should all expect some festive greetings and cheer from those closest to us by mail. Holiday photo cards are a popular and affordable way to send best wishes to everyone on your nice list. Although the format of cards have largely stayed the same, there are a few ways to make yours stand out amongst the crowd.
Try some of our tips or apply similar styles to your holiday card this season. It'll be sure to bring a little light and laughter into your loved ones' lives while still staying on trend.
A Cheeky Message
If your family has a strong sense of humor that pervades every get-together, a snappy photo card with a sassy message may be the perfect option. Choose a layout that highlights your statement and opt for an unexpected font -- one either too elegant or too formal for the saying -- to get the most laughs.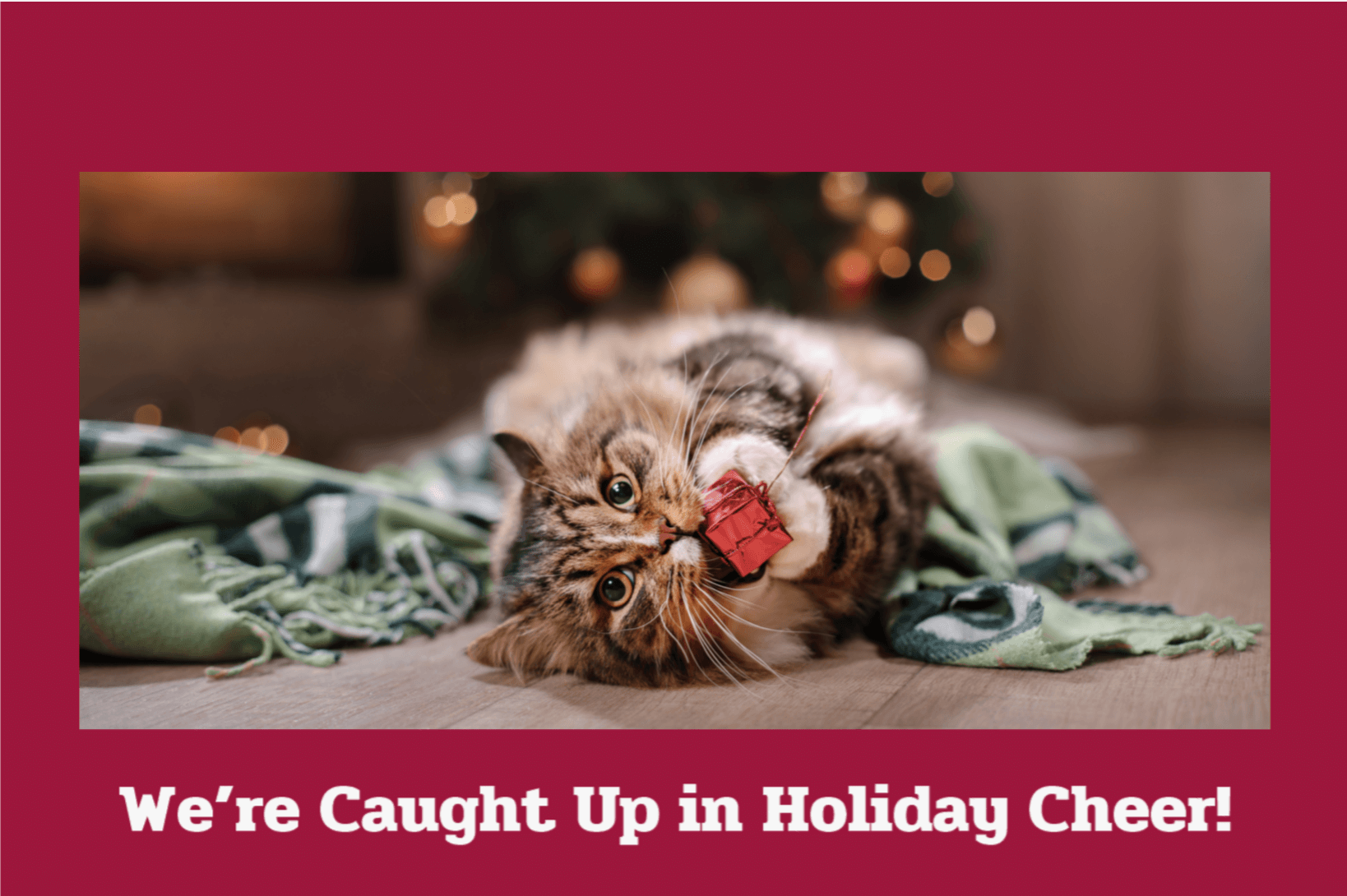 Some popular expressions include:
I'm Giving You This Card in December for No Specific Reason
I Hope Rudolph Eats the Naughty List
Happy Hallo-Thanks-Mas
Happy Hallo-Thanks-Nukkah
We Are Getting Lit
Happy Challah Day
Santa Doesn't Believe in You Either
Of course, you can always make up your own as well. Worth noting, this is probably not the right direction to take for most businesses, although your mileage may vary.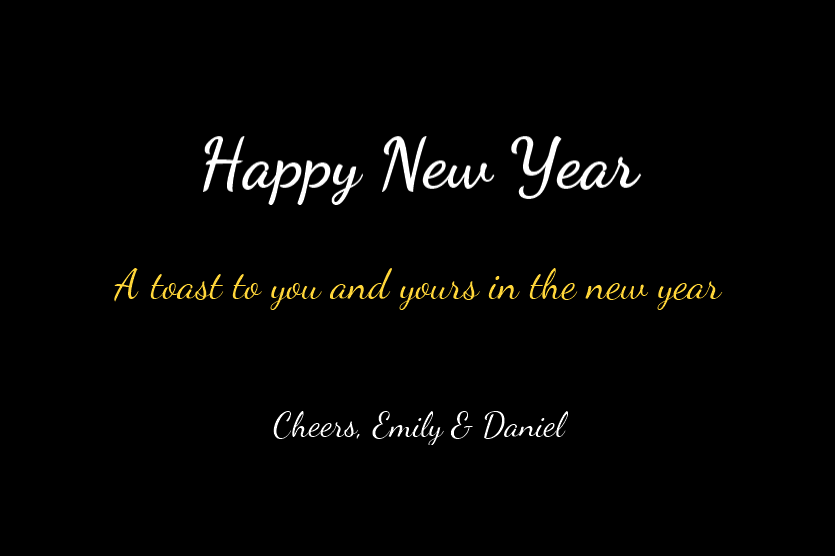 Pure Glamor
If you love decking the halls with gold and glitter, a glamorous photo card may catch your heart. Choose bold black and gold tones to strike a sophisticated note. You may wish to forgo a group photo on the front entirely, and instead pick a line drawing, background print, or -- keeping it simpler still -- text alone to stand out from the crowd.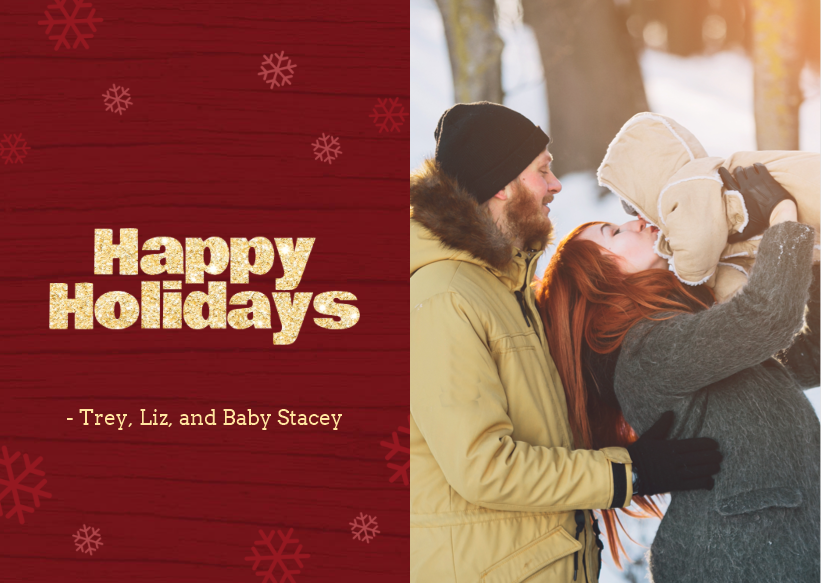 Patterns and Themes
Opt for a theme or pattern to your holiday photo cards. Play with seasonal colors or choose a festive template like the Mimeo Photos card theme above. Snowflakes, ornaments, and illustrations make great pairings with your photos.
If you have a particular pattern or theme in mind, consider what you're wearing in the photo. This approach makes a great excuse to get everyone together for a family or company photoshoot with a dress code. An alternative is to use a black-and-white picture.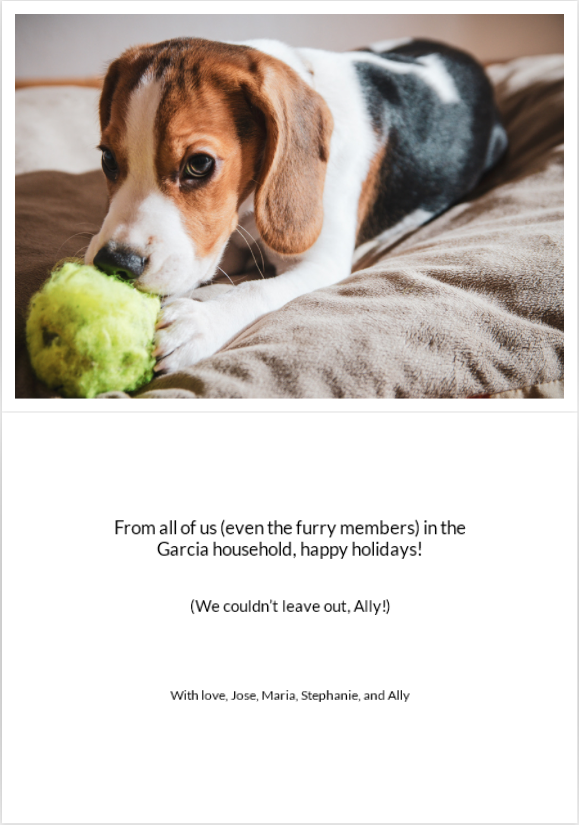 Don't Forget Your Pets
Who doesn't love a cute dog? Include every member of your family (even the furry ones). One route is to include your pet in the family picture. Or, you can put one of your favorites on the inside of the card -- adding a fun surprise.
If you're a planner, try staging a photo with your pet in a costume. Holiday trees and lights make great backdrops. Take it to the next level and bring in your pup to get his or her photo with Santa at The Petco Foundation.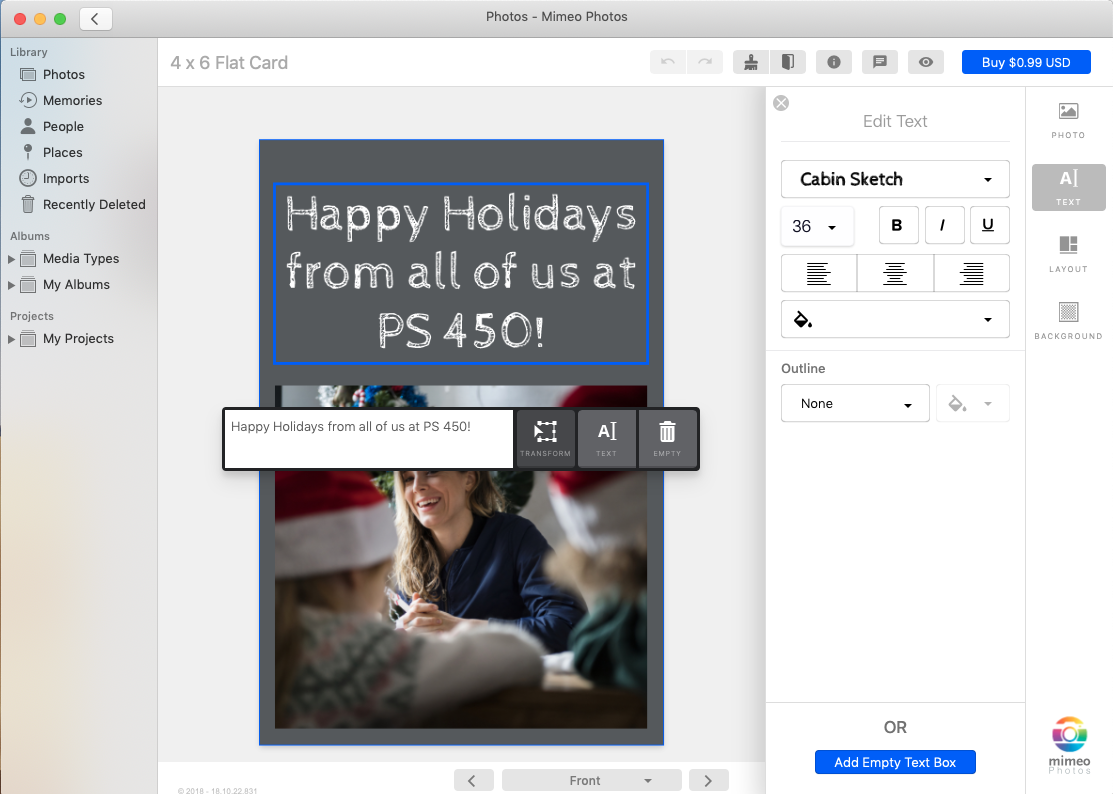 Chalkboard Art
Parents, educators, and trainers of all types will appreciate a holiday card with a blackboard theme and chalk-like text. Use a black background bordered by wood and a thick, white font (such as Cabin Sketch) to script an informative update on the year's activities. A side-by-side layout allows you to pair a photo of you standing with an apple or another suitable prop next to your year-end missive.
Get started by downloading our free app today.
Creating your first project?