You know the pattern. You find yourself lingering a little longer in the candle aisle, and your closet has more wool than it does linen. And, just like that as the weather settles into its brisk routine we begin spending more time indoors. But maybe it's time you break the pattern by giving your home a little refresh.
The changes you make don't have to be drastic. In some rooms, simple rearranging or adding a new element can give the room a totally new feel. Our favorite way to add new life into any room is by updating the photos featured there. In this article, we'll cover different photo display ideas from room to room for you to incorporate into your own home.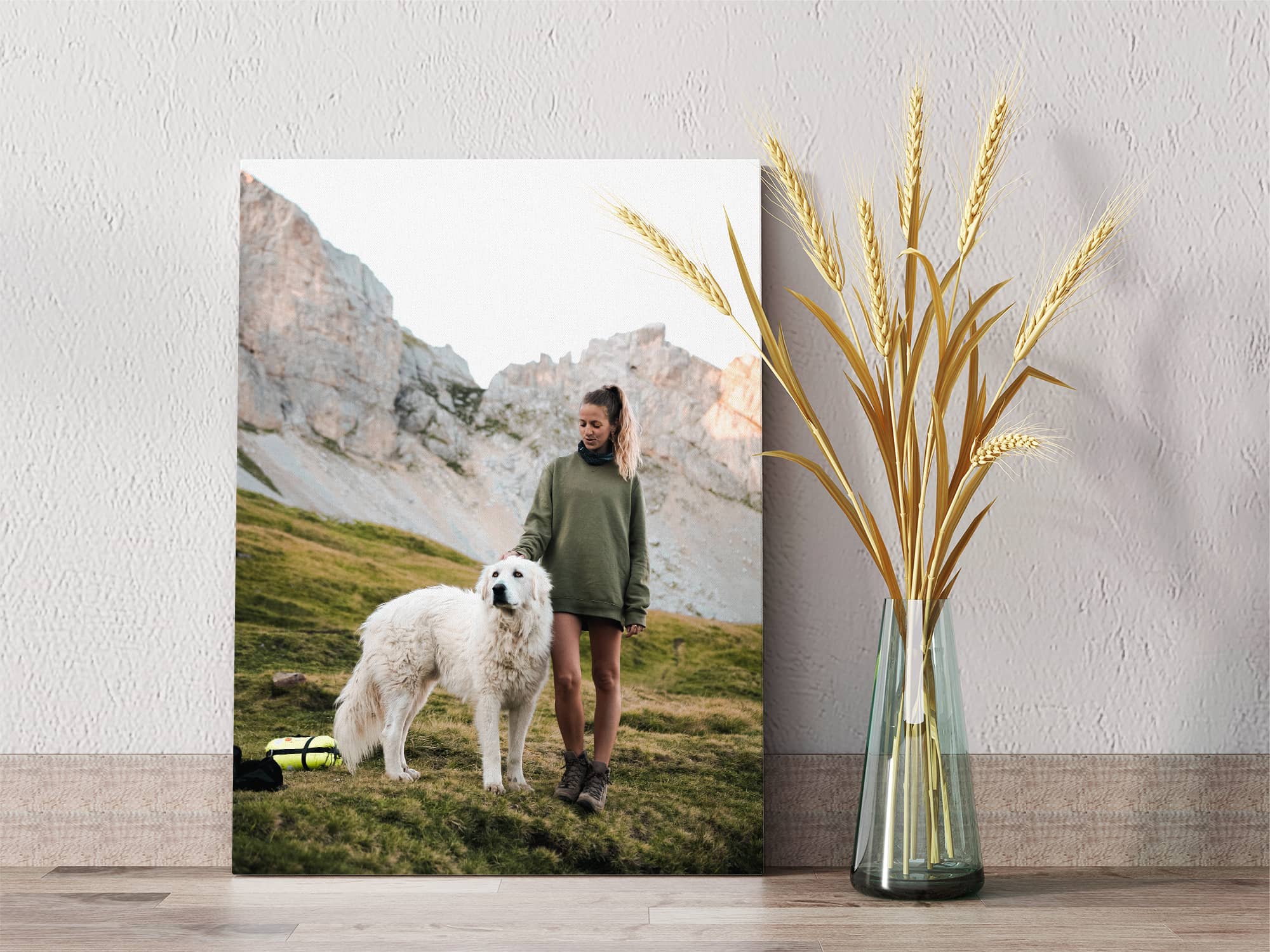 Make Your Bedroom a Tranquil Space
Your bedroom should be a space that is inviting and conducive to rest. Likely, a few images that are already on your camera roll come to mind when you think about "tranquility". Take a closer look at the colors in the photos you're considering. Imagery with soft undertones will relax you. Subjects matter too. Think of experiences you've had, like a quiet sunset over the water, that resonate with a sense of calm.
When you're happy with your selection, just be sure that it matches the color scheme of your bedroom. Otherwise, you'll have to be doing some major updates there to complement your photos.
Materials really matter when it comes to refreshing your space. Wrapped canvas wall decor is perfect for breathing in warmth into a room. Photos printed on canvas will look undeniably softer in tone. Something that will surely invoke a feeling of peace as you begin and end your day. If you're limited on wall space opt for either a 5 x 7" or 8 x 10" canvas with an easel back for your nightstand.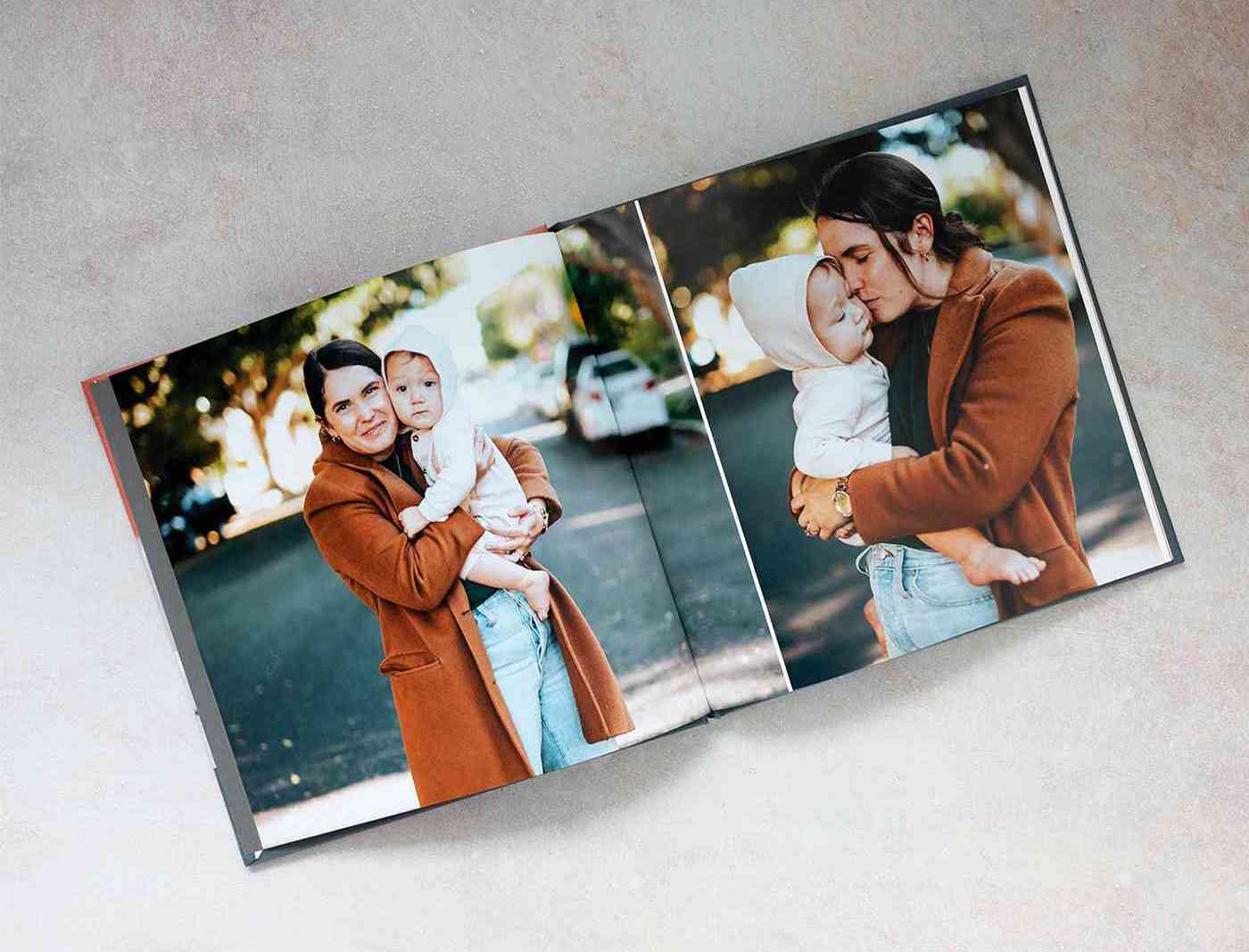 Prepare the Living Room for Family Time
The living room is the hub for lounging together with family and friends. A lot of time is spent there, sharing stories and moments alongside one another. So, why not share out your most recent collection of photos?
A hardcover photobook is the perfect coffee table volume. Not only do they build out the narrative of your family, but they serve as great conversation starters. Pick up your latest family album and reflect on every element, page-by-page.
Balance Your Furniture & Artwork
Each room has its own special type of harmony. A perfectly placed piece of wall decor really packs a punch. Hang a mounted print from your wall between two armchairs to make a statement in your den or living room. Opt for a colorful illustration or one that plays with the chairs it's in-between.
Because mounted prints are so lightweight, they're both easy to hang or lean. Lean one up against the wall from your bar cart, credenza, or even floor.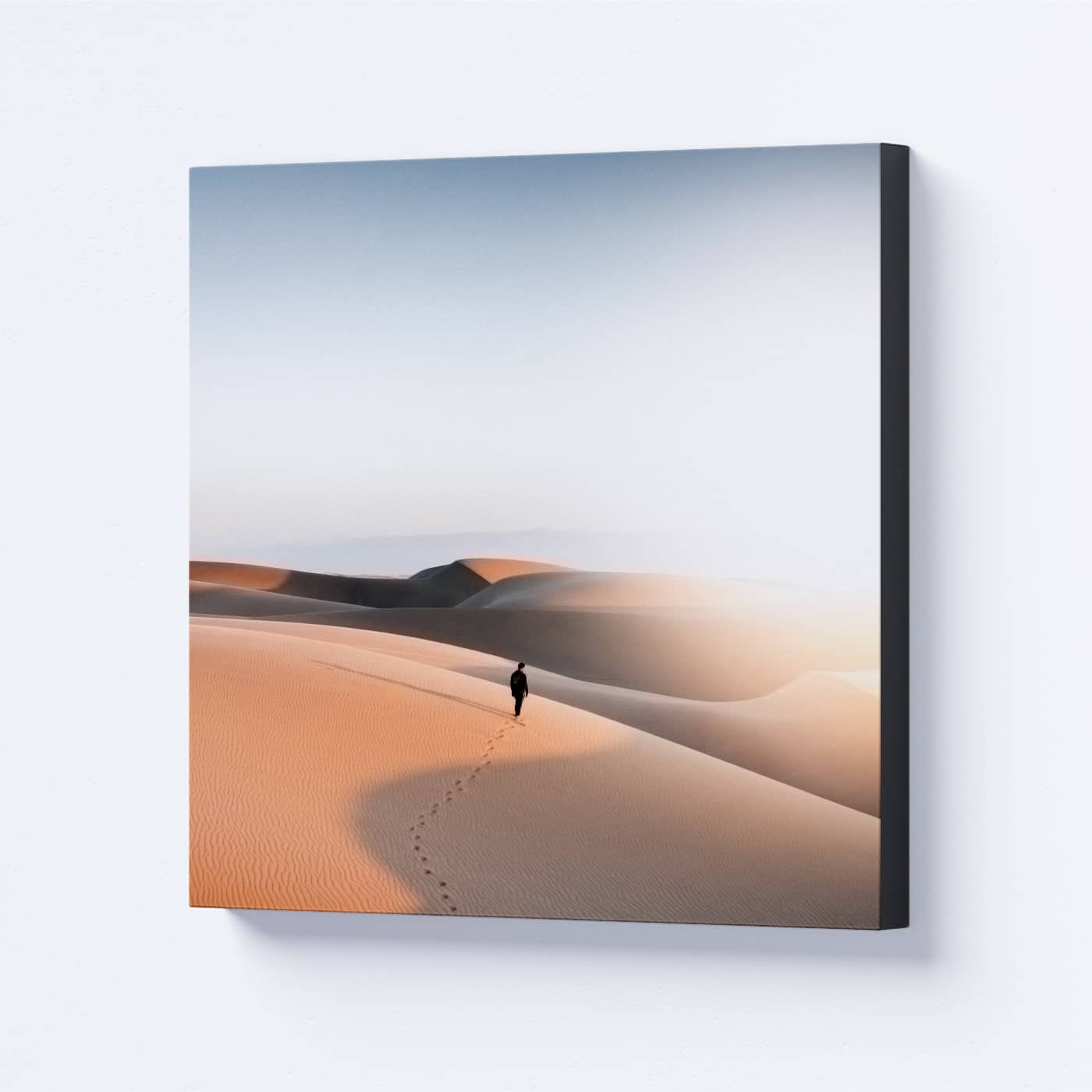 Incorporate Past Experiences In Your Home Office
Many of us are likely continuing to work from home in some capacity. Likely, you've already found a routine and a set of expectations for yourself in your home workspace.
However, as we transition from one season to the next, the prospect of even more time in the home office can be a bit cumbersome for some. While a new house plant is an instant pick-me-up, we think that your past experiences are a tribute to fun times, hard work, and even genuine human connection.
Task yourself with curating a collection of moments that spark a feeling. These can be moments of pride from your work achievements, casual lunches with colleagues or clients, or even to new places that your job has brought you. After all, your job title doesn't define you — it's the people, places, and experiences that do.
After selecting your photos, think about where you'd like them to be displayed. A landscape or cityscape from a past work trip makes for a perfect panoramic photo print that you can place above your desk. Photos also don't have to serve just you. Place some of your favorite happy hour snapshots and office selfies with your work besties in the background. It will make you and your team feel closer than ever when you dial into the next video conference call.
Turn a Blanket Into a Tapestry
Video conferencing backgrounds make a big impression. They hint at your interior design preference, personality, and set a level of professional expectation. There's a quick option to liven up a large wall free of any decor or wallpaper as your chosen backdrop.
Design a woven blanket with something that suits your taste. This can be entirely up to you and your comfort level. Some quick thought-starters include:
Abstract illustration
Quotes or mantras
Muted hues or patterns
When you're ready, pin it to the wall that your camera faces or hang it using a wooden dowel.
Create a Mindful Home Learning Area
The uptick in virtual and homeschooling for children has some parents scrambling to set up a proper spot for learning in their homes. Last fall, parents everywhere did their best to create an imaginative and encouraging space for their children to learn. From fully dedicated rooms to parts of a small space, incorporating pictures can help make your at-home learner even more comfortable.
If your child is learning from home in a part-time or full-time capacity there's a simple trick to reinforcing routine. Add photos, quite literally, to their daily schedule with a photo calendar. While calendars are used as tools to maintain organization and for scheduling, they're also an easy, ongoing way to encourage students to remain active and mindful.
Add in special dates throughout each month that serve as an activity reminder or important day. Apply a photo with a title to each date so it immediately resonates. Some ideas include:
Yoga in the park
Meditation Monday
Family art project
Community impact day
Sunshine Saturday
You can carry this theme into the overarching months with photo themes and quotes to give your learner a boost.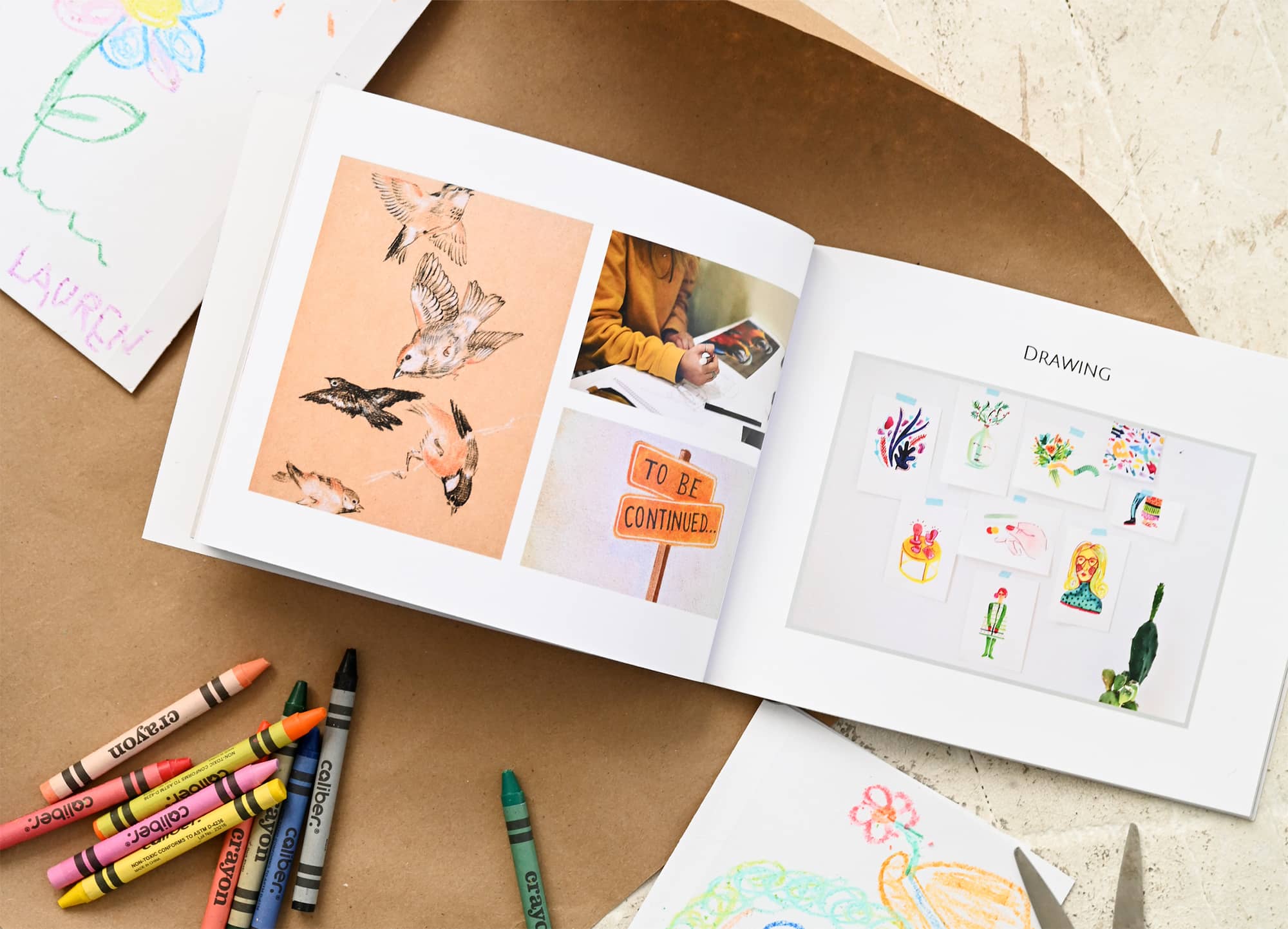 Honor Your Child's Creativity
A child's perspective is like no other. Encourage the use of their imagination by scanning in copies of their original artwork. Google PhotoScan is a free, reliable app that doesn't diminish the quality of the art. Simply scan the work with your phone using the app to build out a digital archive.
Once you're ready, turn this archive into print that they'll be proud to share. Turn a softcover book into a full portfolio that will also fit nicely on your child's bookshelf or nightstand. Since they're lightweight and flexible, it's easy to create multiple editions of your child's creative output through the years and across mediums.
They'll be excited to pick up a copy that celebrates their latest achievements!
Place Photo Reminders in High Traffic Areas
The kitchen and dining room are the central areas of the average home. These are spaces where families gather while dinner is being cooked and meals are being served. So much time is spent in these locations that there is plenty of opportunity to reconnect with some of your favorite moments every day.
Pictures of people make for great reminders. If you don't have an updated family portrait, candid photos and vacation shots work just fine. To make your photos as true to life as possible, opt for an acrylic wall decor set. The acrylic pane adds a unique sense of depth so the people and places featured in the photos will make you really feel like you are there with them. This type of wall decor is easy to dust, so ongoing upkeep for these high traffic areas is minimal.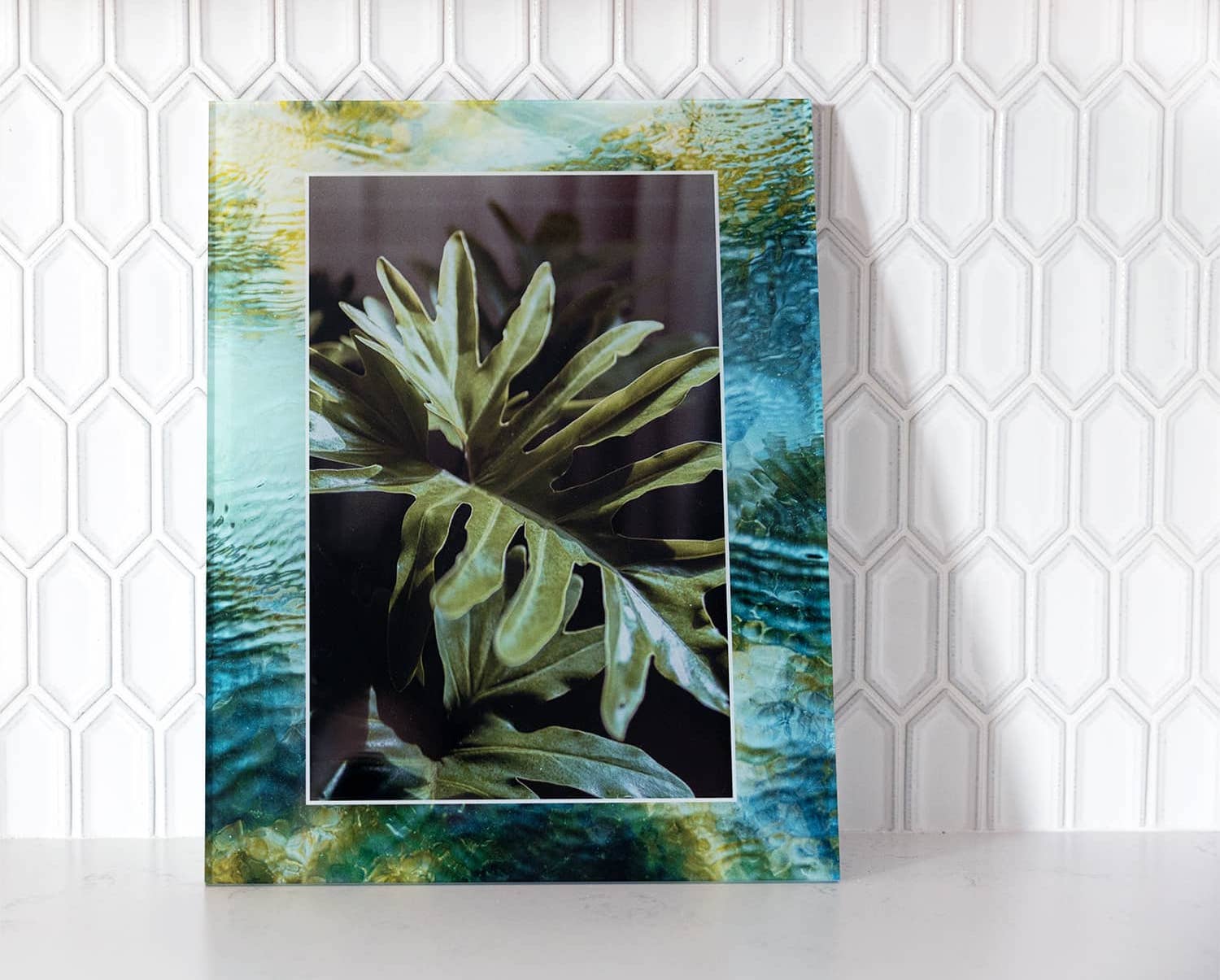 Liven Up the Laundry Room
Oftentimes, the laundry room is neglected when it comes to investing in its design. Since its purpose is to act as a utility space, it's easy to forget truly how much time you truly spend there. Refresh this area by adding metal wall decor that uplifts you and gives you something to think about other than switching cycles.
Use your shelf to casually lean up shots of your favorite destinations. Alternatively, hang them above your washer and dryer or sink. These can include captures from your annual family vacation or quick trips to local hiking trails.
Creating your first project?