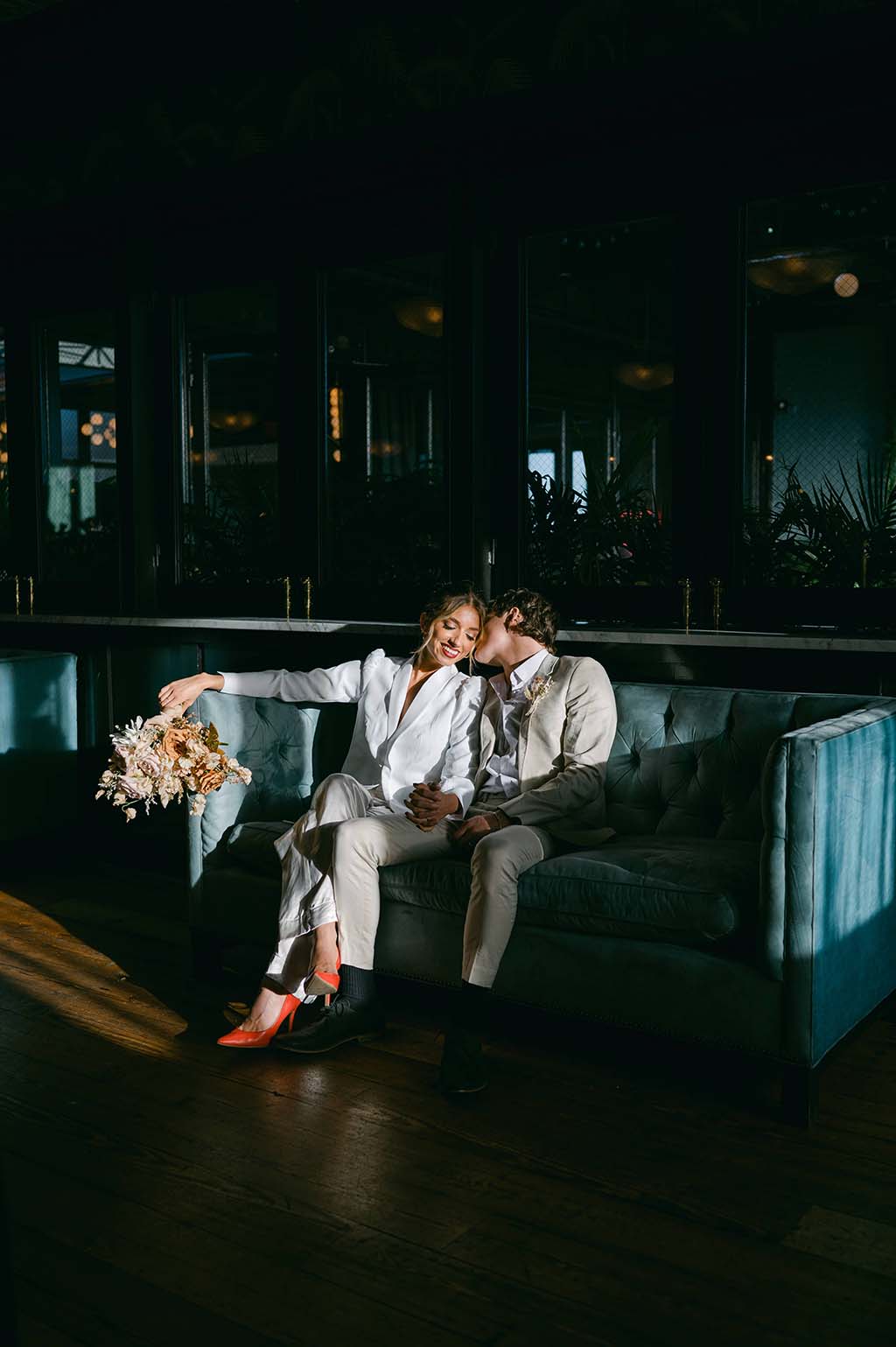 Where do you look for inspiration or who are your creative inspirations that have influenced your own photography?

I'm inspired by urban architecture, my latest trip to somewhere new (I am always planning where I'm going to head next), patterns of light and shadows, high-fashion magazines (especially Vogue), and the moments I see sparked between people every day.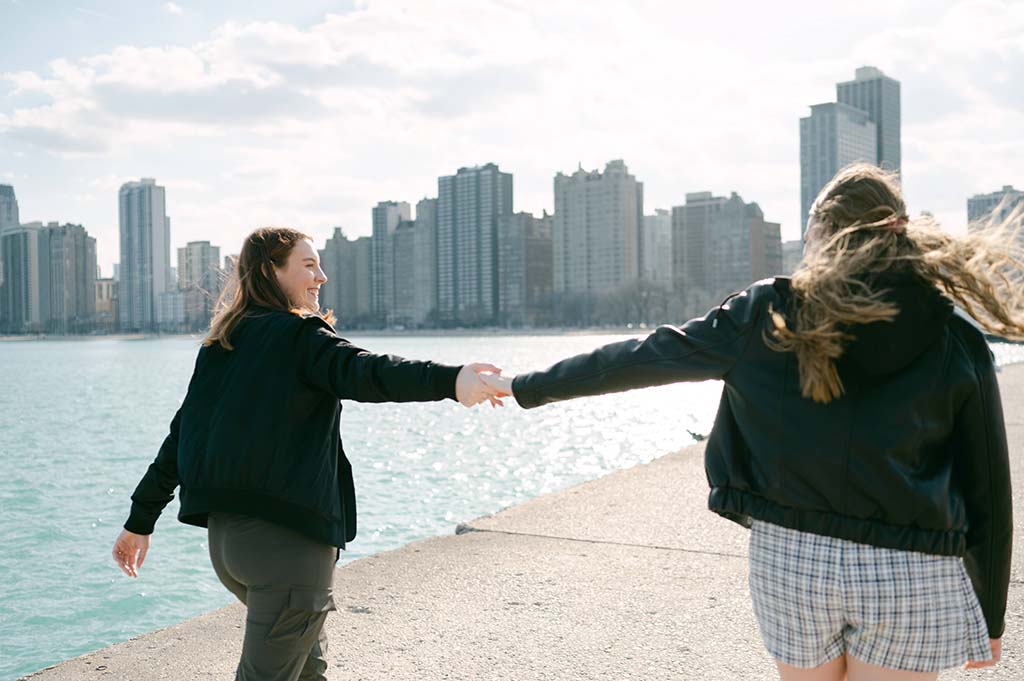 What kind of tools do you use for post-processing?
I'm a Lightroom girl through and through! I use Aftershoot to do my initial culling as well, which has been a game-changer for my business. I always double-check the work of the AI, but it still has cut so much time off of my workflow, which means a faster turnaround for my clients.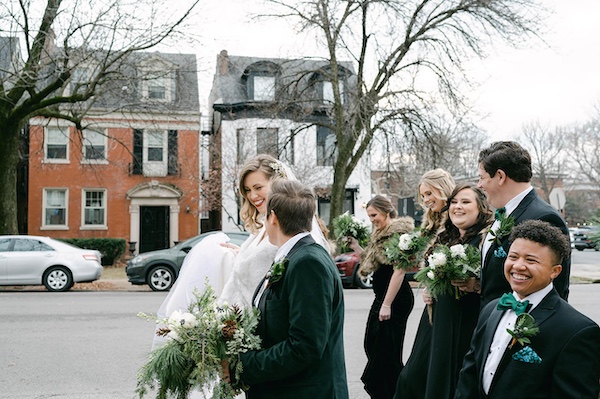 What type of cameras and lenses do you use?
I learned on Nikon, and love the colors and vividness of Nikon, so that's what I've stuck with. I currently shoot on Z6ii's and have a 28mm f/1.8, 35mm f/1.8, 50mm f/1.2, 85mm f/1.8, and 70-200 f/2.8. I find that range of focal length to be perfect for wedding days.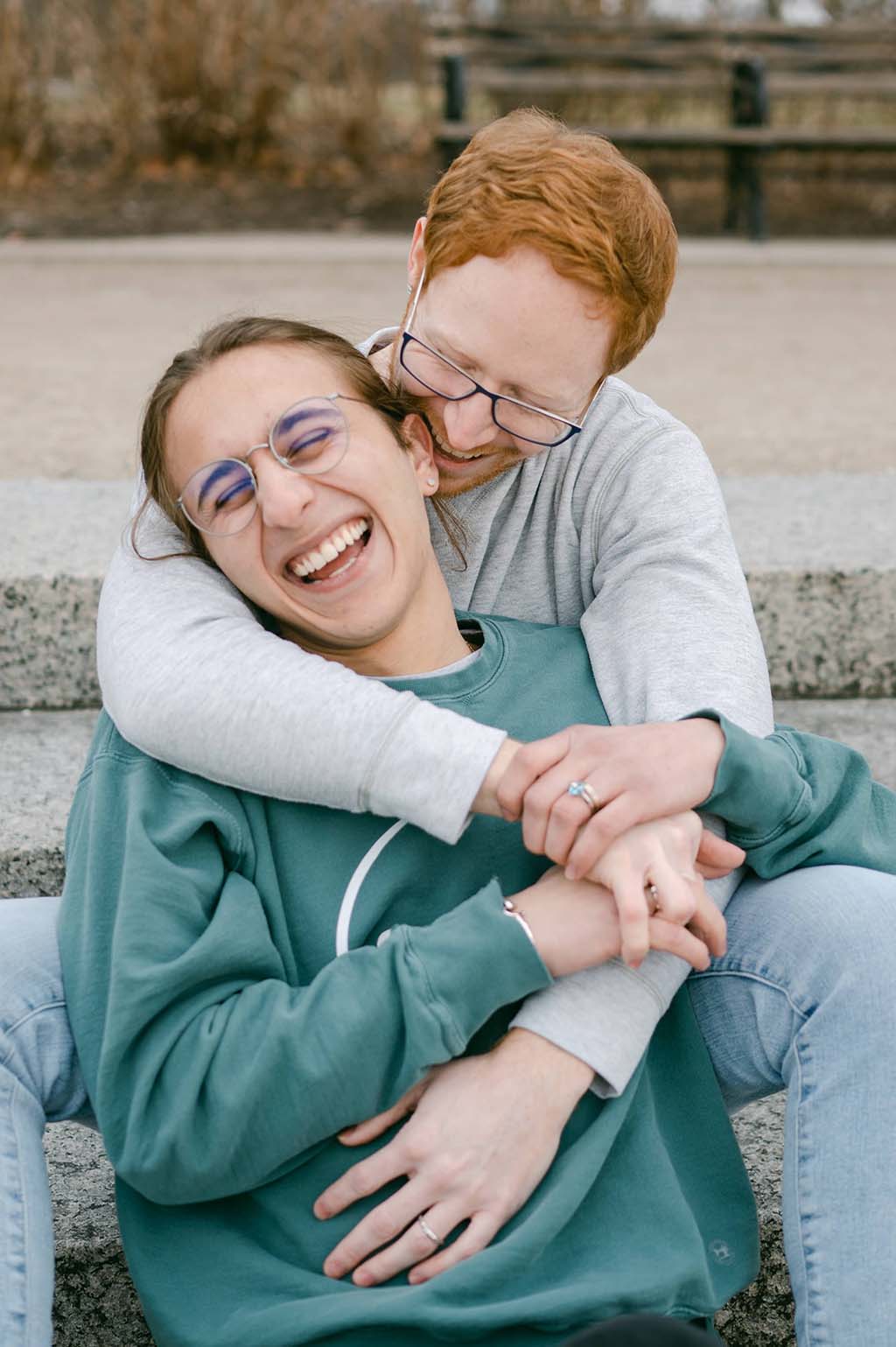 What do you think is a good starter camera for your type of photography?

I built my business on a D5600. If you're really new to the game, I think it's a great starter camera. A D750 is also a great choice — full-frame and dual slots!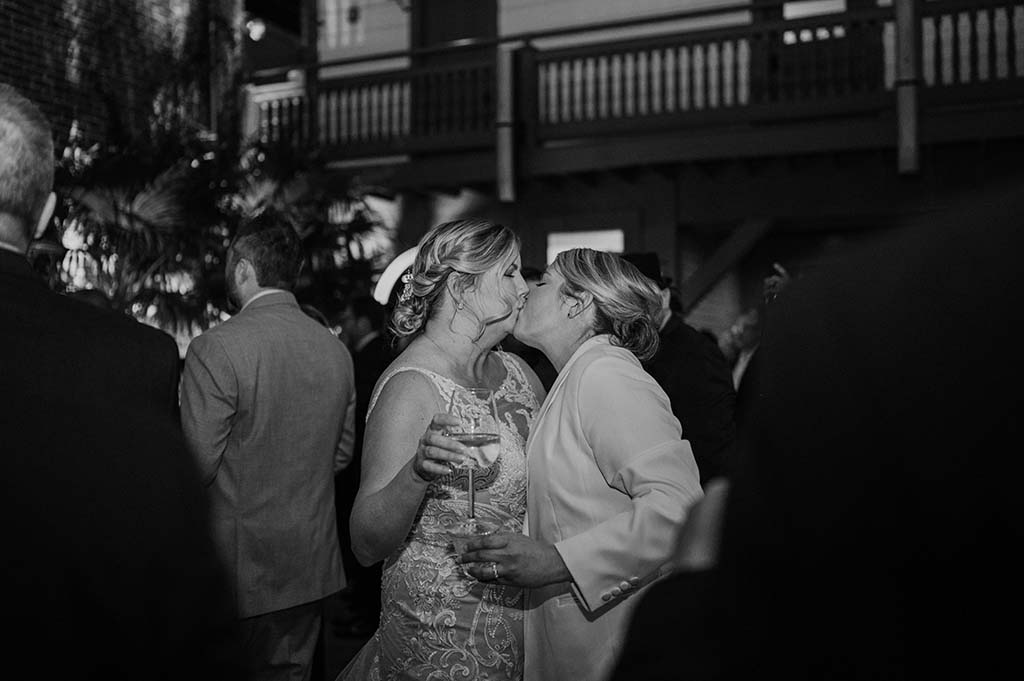 What's your favorite image you've captured?
This image from Sarah and Jamie's wedding in New Orleans was 100% candid. They had no idea I was right there. They were dancing with each other and their friends, and they suddenly came in for this kiss.
This photo encapsulates everything Tawny Ballard Photography is about — inclusive love, genuine moments, traveling to the best cities for the best couples. An editorial, elevated, yet journalistic feel.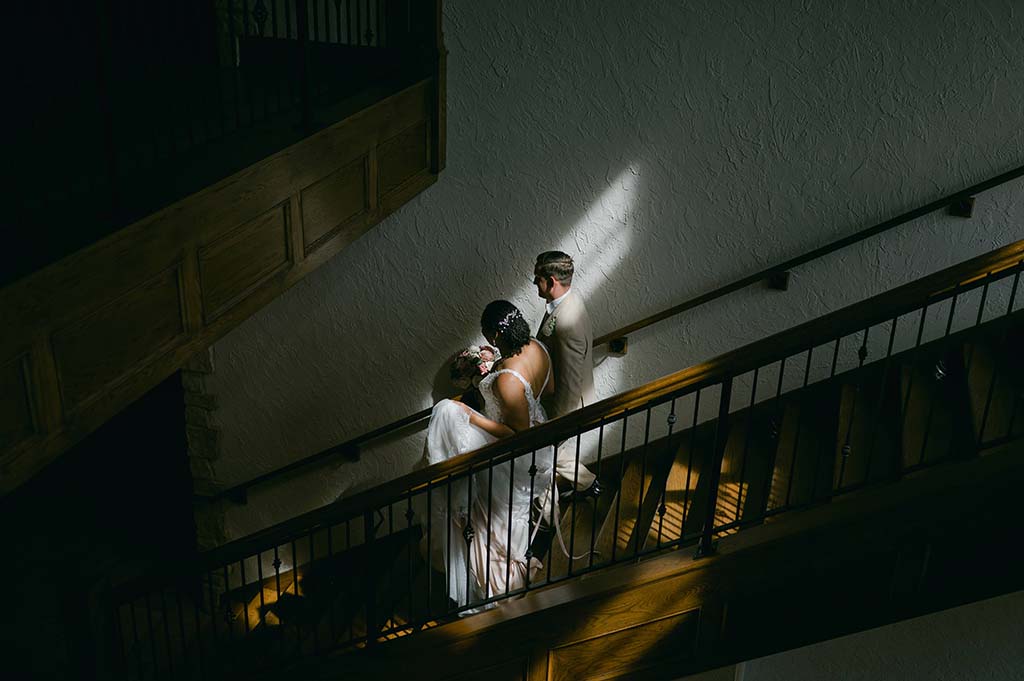 Can you share some tips on how you shoot your images?
As a wedding photographer, it is so important to be alert to all of the in-between moments. I don't put my camera down just because we're in between two items on the timeline. The magic is in the in-between, and documenting people as they genuinely are will 99% of the time be the best images you could possibly take, especially as a wedding photographer.
From a technical perspective, my biggest tip is to keep moving around your subject(s). I do a lot of moving all around my couples, getting in close, backing up to get a wide shot, crouching down, and holding my camera about my head and shooting in live view (I'm only 5'4", so it's a necessity haha).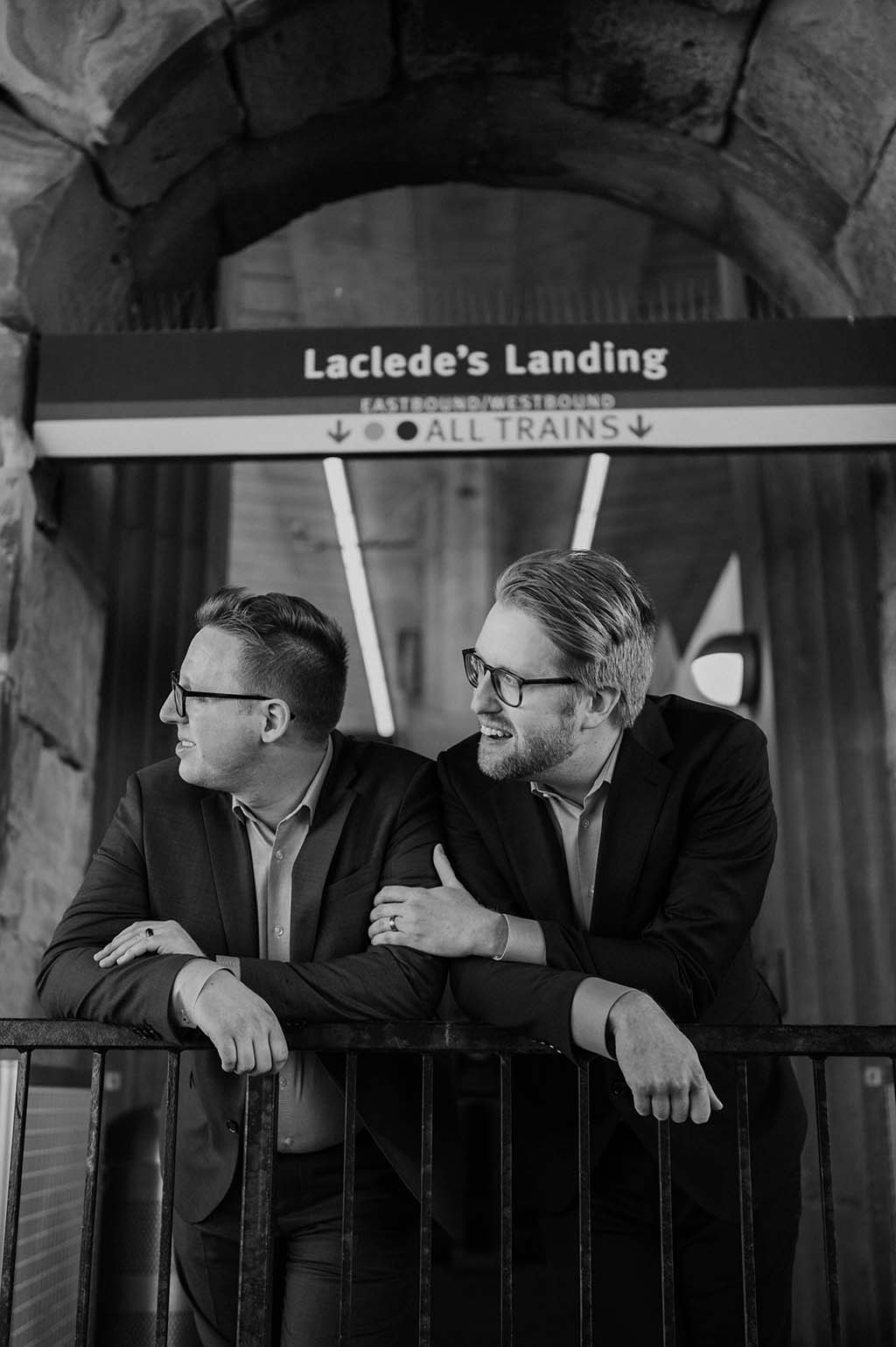 Do you have any creative projects you're currently working on that you'd like to share?
Yes! My latest and most proud project is A Guide to LGBTQ+ Inclusion for Wedding Vendors. I kept receiving DM's from wedding vendors who wanted to be inclusive but weren't sure how, or were just missing the mark. My guide fills in the gaps for all types of wedding vendors to become more inclusive.
It includes intention setting as a wedding vendor, guidance on allyship, LGBTQ+ terminology, important language switches, industry-specific tips for photographers, hair and makeup artists, planners, officiants, DJs, wedding attire providers, and venue owners/managers, and a social media checklist. You can find and purchase that guide here.
Creating your first project?