Shopping for any special occasion can be a difficult task. If you're like everyone else, you sometimes have problems figuring out the perfect gift that the recipient will appreciate and find useful. This is where a custom calendar might be your best option.
Calendars are obviously great gifts for both organization and potential décor. To be completely honest, though, they're typically not considered "thoughtful" presents. Fortunately, infusing your own content - such as art, text or photos - can turn a seemingly-drab offering into a thoughtful and unique gift.
Once you realize how great this idea is, use the following steps to make your gift of a custom calendar perfect.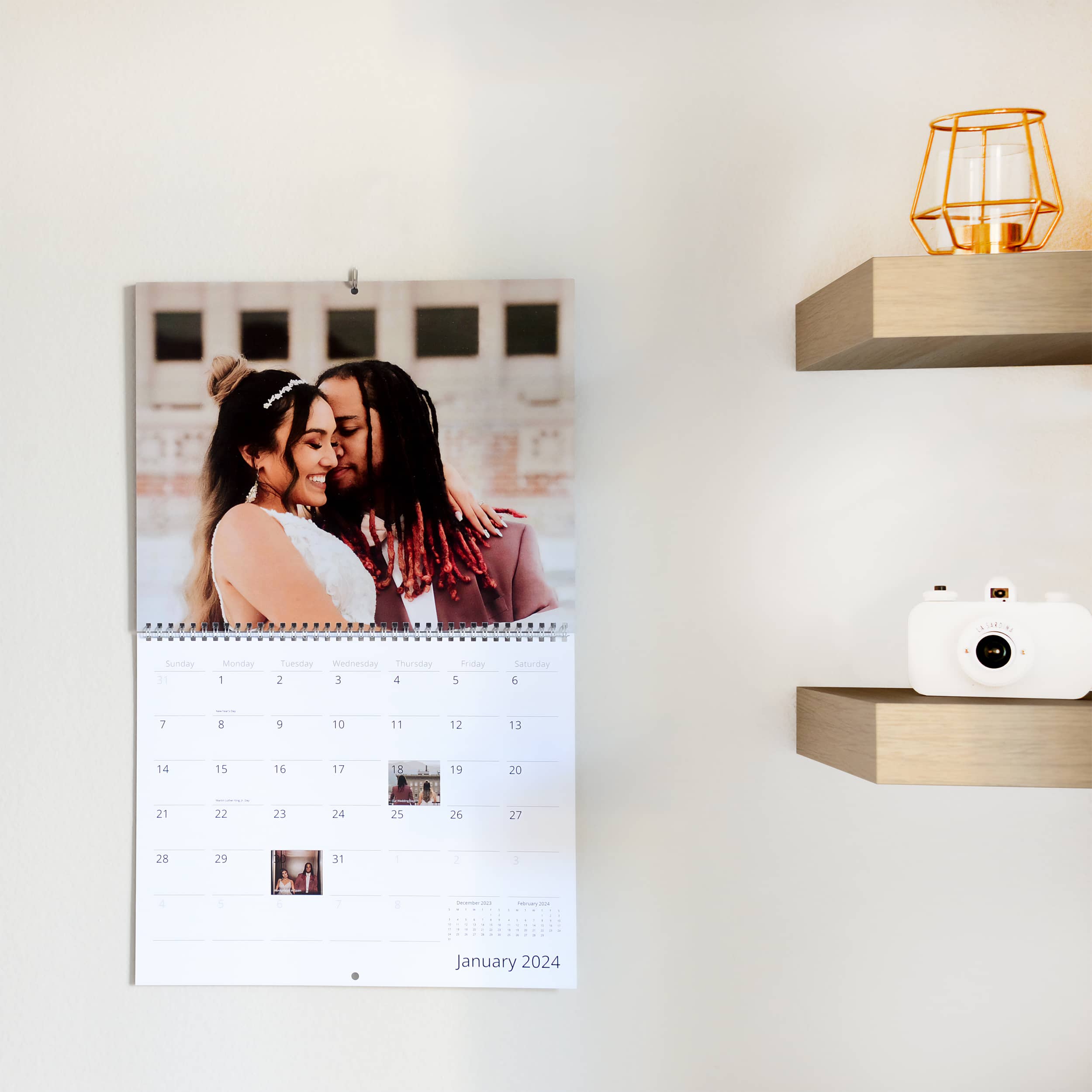 Pick the Right Custom Calendar Software
Choosing the right software solution to create your custom calendar is the first and most important step of the process. While it may seem like there wouldn't be too many differences between your options, there are actually several considerations involving your calendar. Reflect on these:
Do you want the calendar to be a certain size?
Do you want to add your own special events?
Do you need to add text to any of the images?
Does using a template work or do you want full customization?
All of these are important to consider. Once you find a software solution that meets all your needs, you can get started on your custom calendar.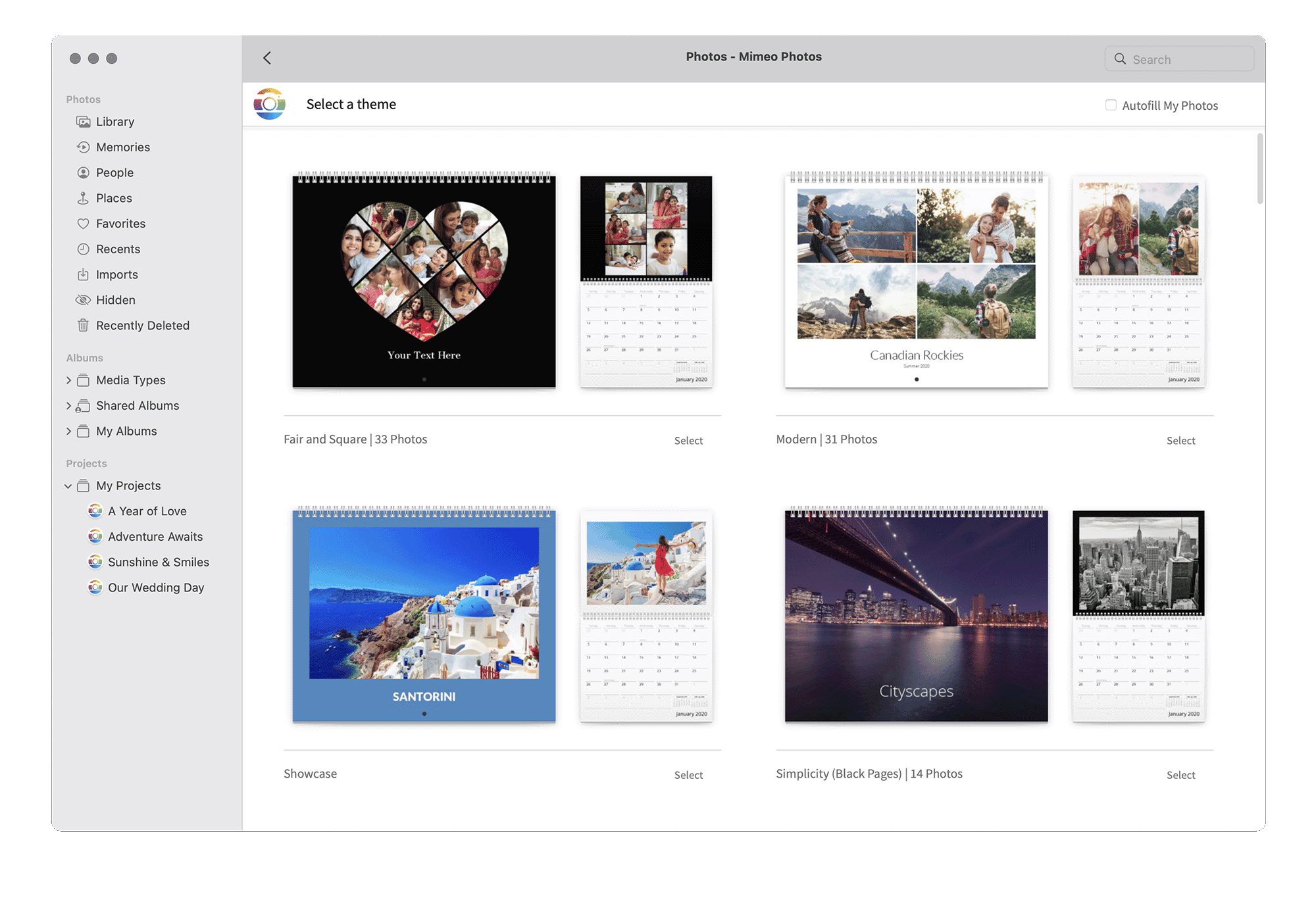 Pick a Calendar Theme for Your Images
You could simply toss your favorite photos into a custom calendar, but it's more thoughtful to stay within a certain theme. Do you want to showcase your adventures together? Would you rather focus on creating a certain mood?
Here are a few theme ideas to get you started:
- Undying Romance: Shopping for Valentine's Day or a friend's anniversary? Romantic photos of the couple are ideal.
- Travel and Adventure: If you've got a persistent wanderer on your gift list, consider a travel calendar. Include photos with famous landmarks and breathtaking sites.
- A Happy Place: Themes are always less important than smiles. If you can't settle on a particular theme, just pick photos that evoke happy memories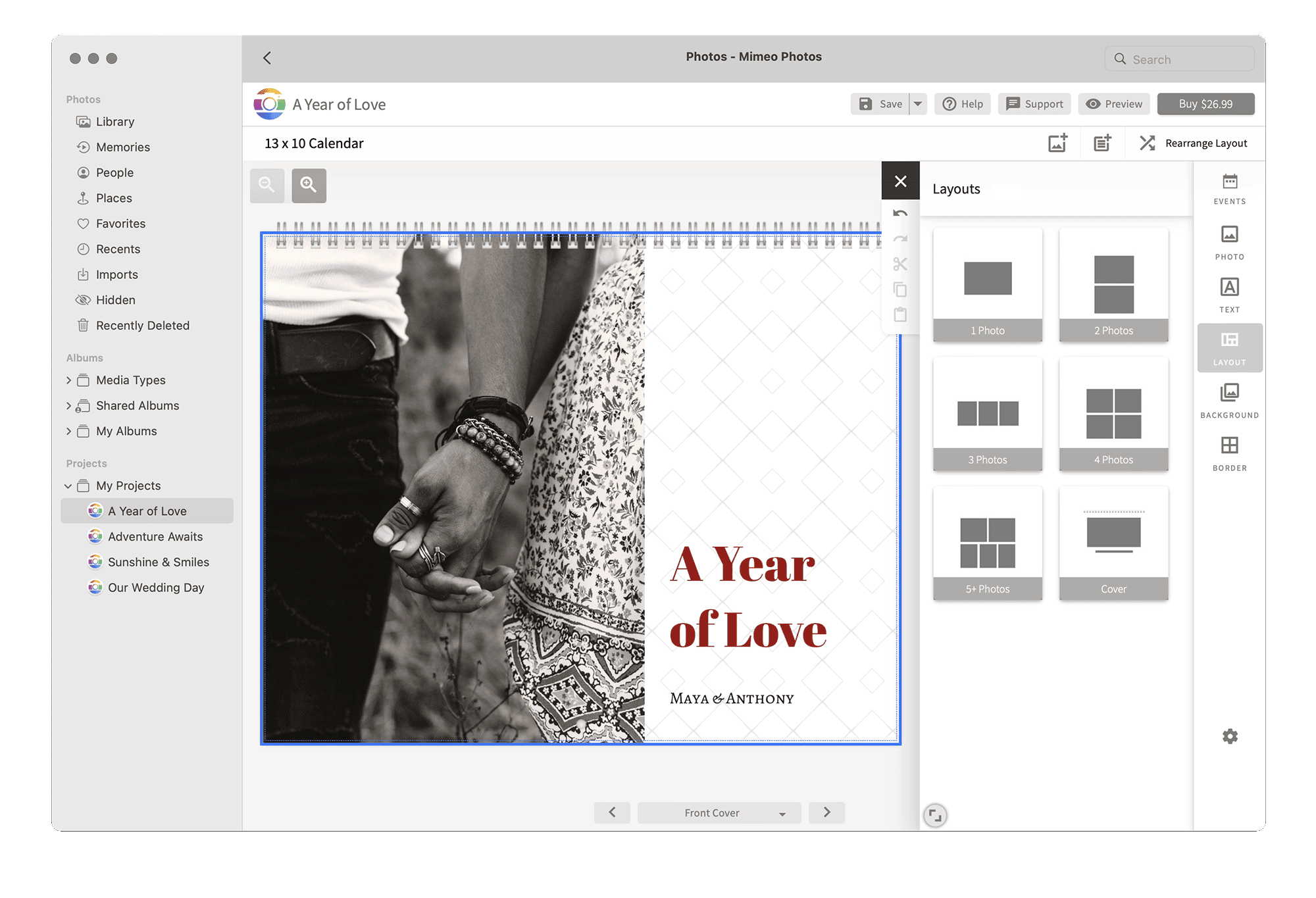 Choose Your Calendar's Layout
The design and layout of your calendar are important, and they'll dictate the uniqueness of the final gift. You can probably find pre-made designs that will work perfectly for your desired layout. Then again, a format that allows you to insert a certain number of images might be better for your needs.
When looking at your options, you'll notice that Mimeo Photos has a variety of layouts you can choose from. Do you want a single full-page photo on every calendar month? How about small photos that occupy specific dates and special events (e.g. wedding photo on your anniversary)?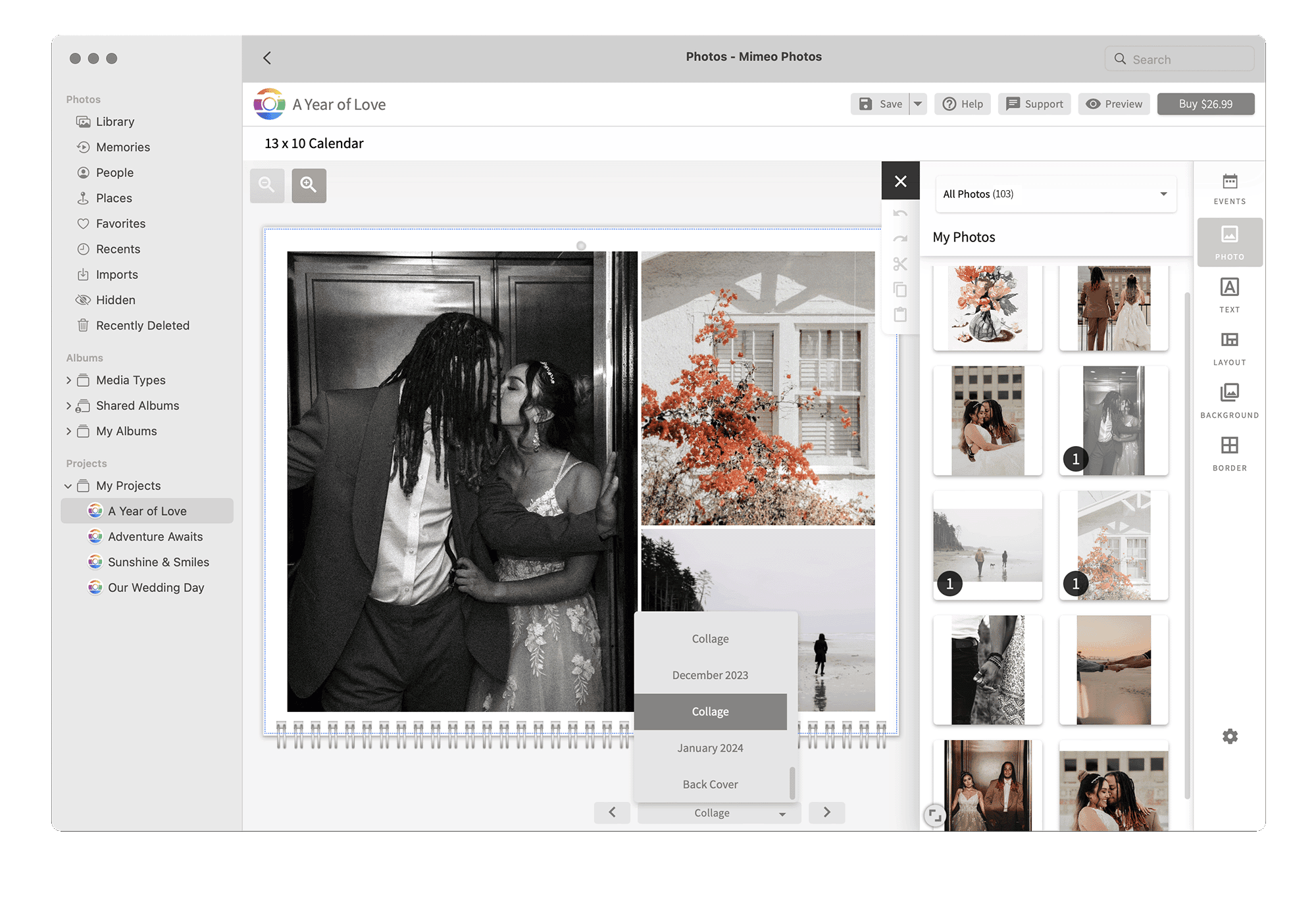 Insert Images into the Calendar
Once you've decided on your images and upload them into your calendar, inserting the photos into your custom calendar should be simple. Most software solutions will walk you through the entire process and have specific spots where you can drag and drop images.
With Mimeo Photos, your calendar can even be automatically filled will all of your images to make things simpler. Of course, you can also turn off this feature and manually move the photos to the spot where they have the most significance. It's your gift, so you know best how to make it special.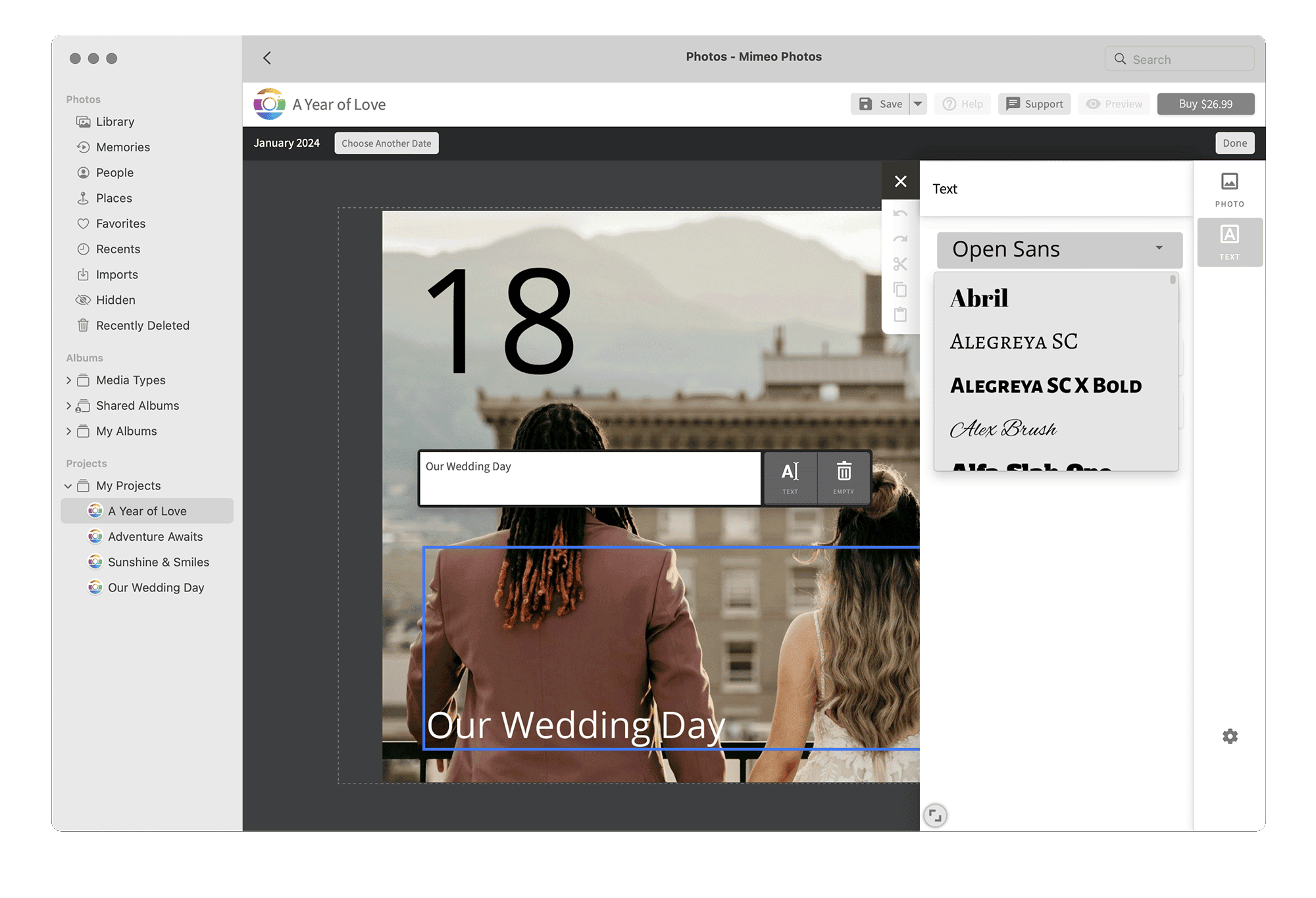 Pick Images for Dates and Events
Picking the right images for specific dates and events is important even if you're only going with one image per month. Make a list of the things that are important to the recipient and decide where they belong in the year.
That family holiday photo from three years back? It's perfect for a December main image. Is the recipient's sister's birthday on February 3rd? Grab a picture of her to put on that specific date. There are countless ways to customize a calendar, so grab as many special images as possible and let them "get in where they fit in."
Custom Calendars: The Yearlong Gift
When you're trying to come up with a creative gift idea, custom calendars are on a level all their own. Recipients can keep track of all their important dates while simultaneously having an everyday reminder of how thoughtful you are.
If you're going this route, though, make sure that you go all out. Use the right software solution, pick meaningful images and come up with ideas for a thoughtful presentation. If you put in the work, your gift is guaranteed to be appreciated all year and beyond.
Creating your first project?