The Mimeo Photos team is always listening to our customer feedback to provide an improved experience. With the latest version of Mimeo Photos we're unbelievably excited to announce two new design features -- advanced backgrounds and frames!
Read on to learn more about these two great new features that will help make your photobooks, cards, and calendars even more unique and special: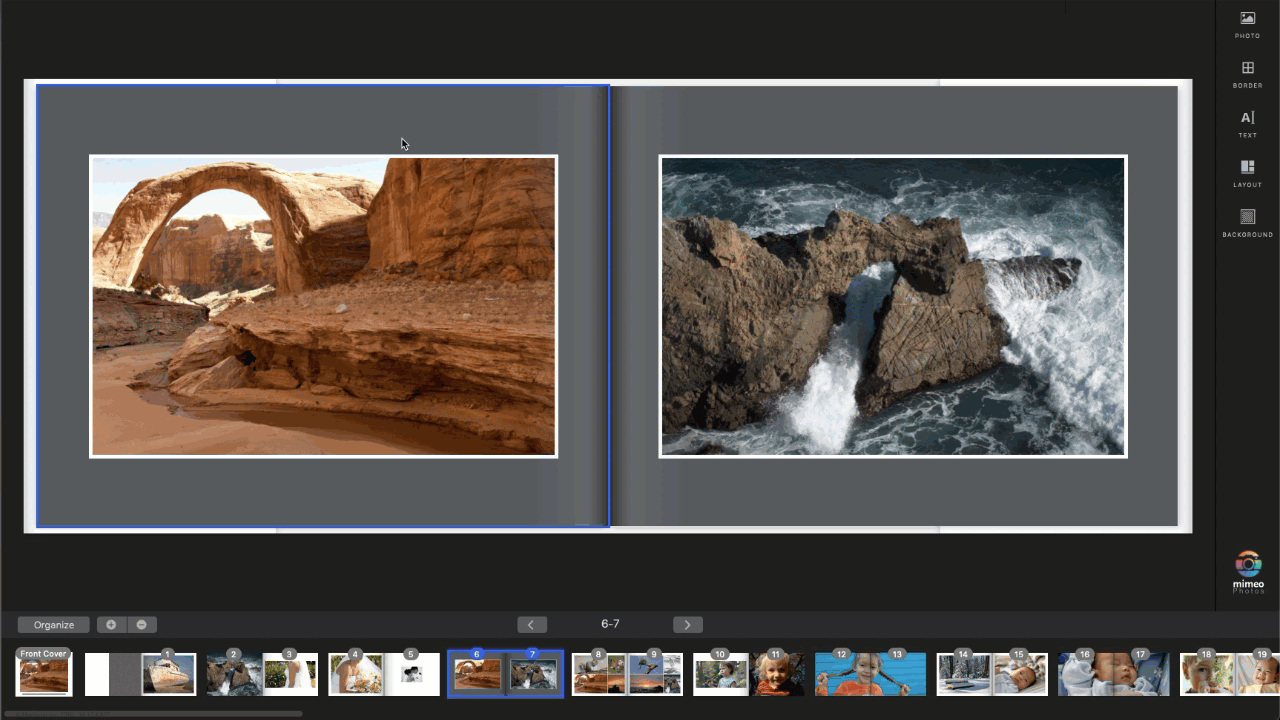 Advanced Backgrounds
Mimeo Photos added countless new background patterns to add a unique touch to your photobooks, cards, and calendars. Now you can choose patterns to enhance your project from three new categories:
Classic
Modern
Designer's Picks
Simply select the page, go to "Background" and browse through several design options.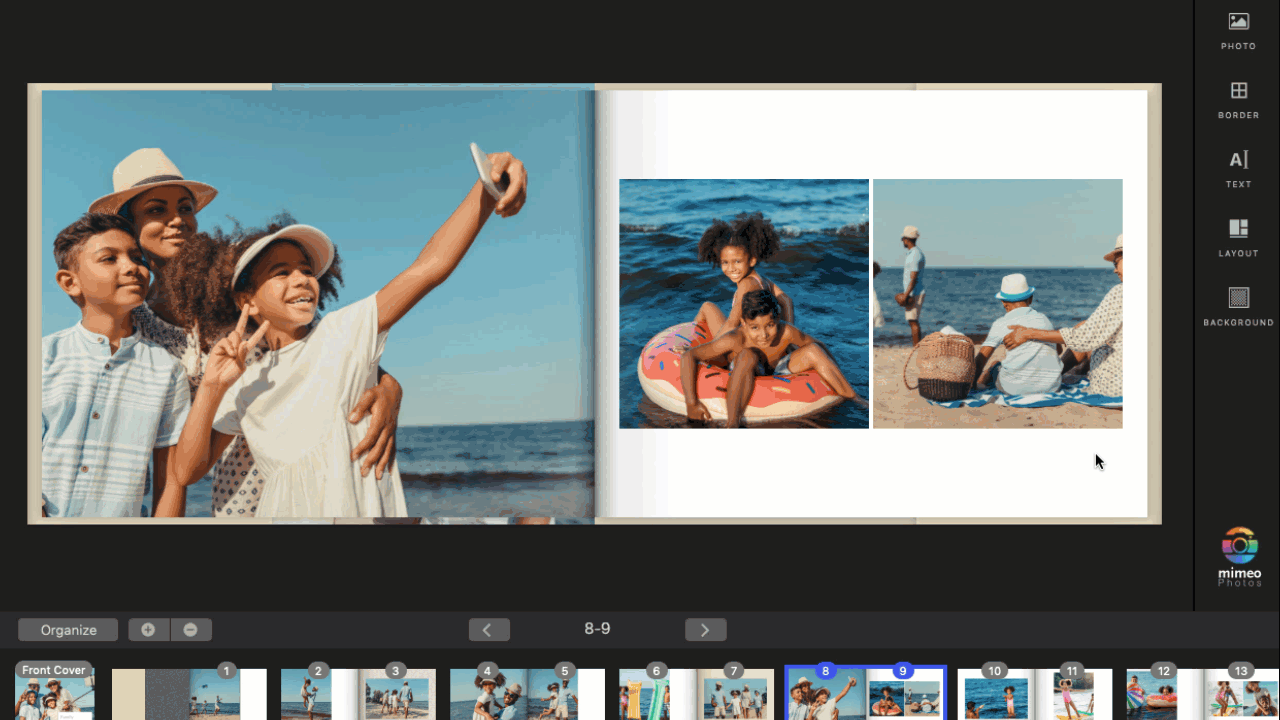 Altering Pattern Colors
With 3.4.0, you can select the color and accent of each patterned background -- just like you would change the color of a solid background.
To alter the colors of a pattern:
Choose your background from the "Background" panel.
Next, select the "Color" tool.
Choose the secondary color with the adjacent "Accent" tool.
Your changes will be immediately reflected. You can go back at any time and change the colors or background to your photo project.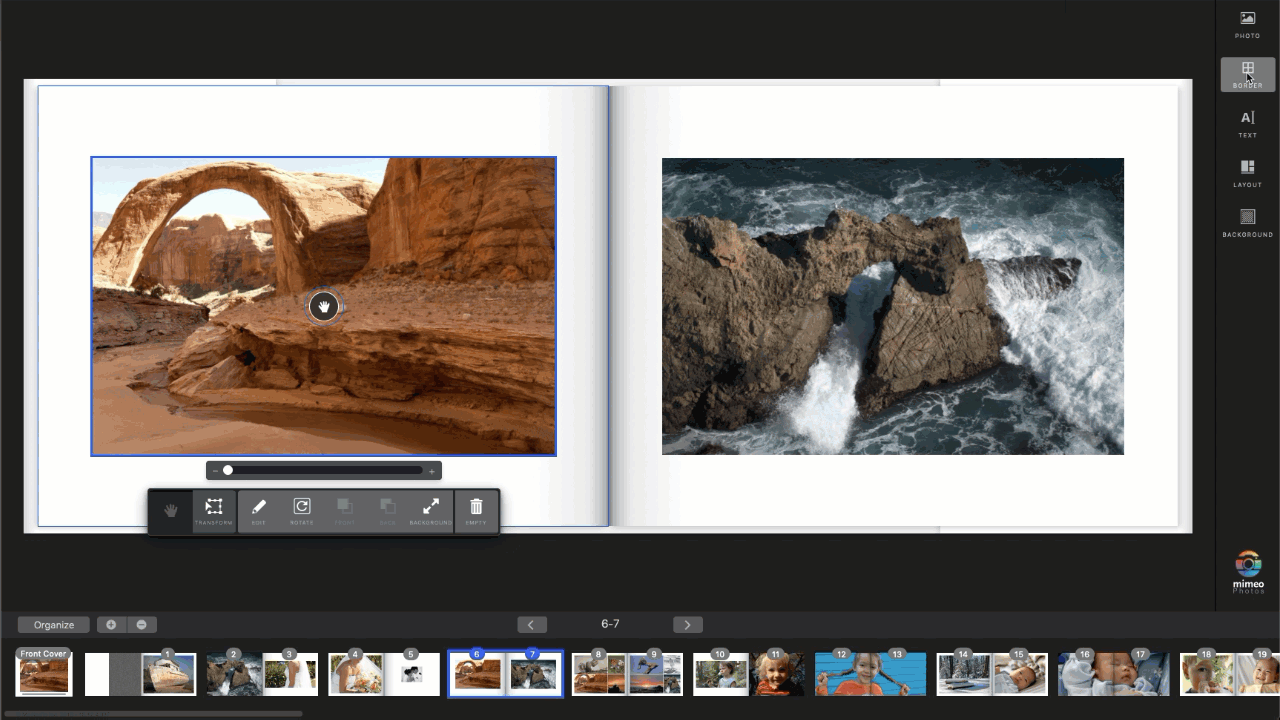 Image Borders
Add border styles to your images with Mimeo Photos' latest release. Simply select an image, open the "Border" tool panel, and choose your favorite!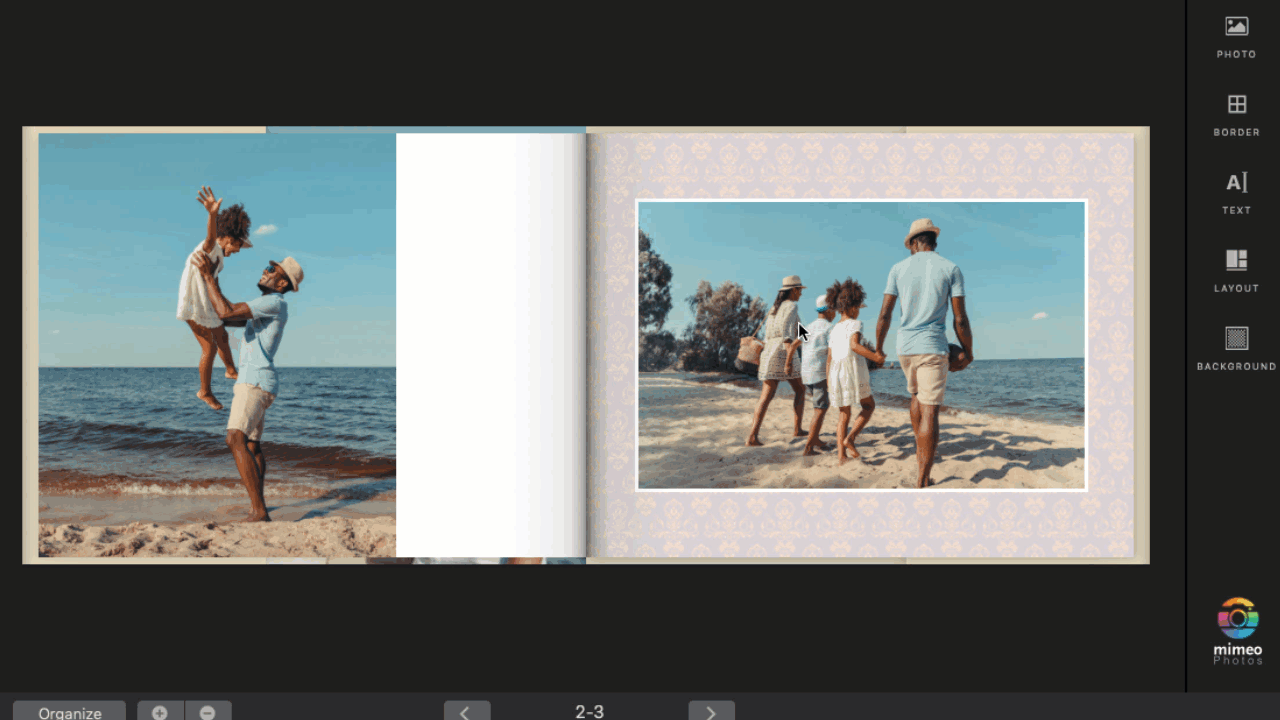 Available in black, white, and grey, these borders deliver a nuanced aesthetic touch highlighting your favorite moments. If later on in a project you'd like to remove a border from a photo you can easily do so by selecting the "None" button located in the upper right-hand corner of the Border panel.
To discover all of these new features, or to get started on your next project, visit the Mac App Store to update to the latest version of Mimeo Photos!
Creating your first project?