Oct 16th 2018
Family pictures are one of the best ways to document you and your loved ones over the years. They can also help mark special events, like weddings, vacations, reunions, and birthdays. Collecting family pictures into a photobook is an even better way to make memories you can hold on to forever.
But, you do want to make sure to do a little advance planning before heading into a photo shoot. There are general basics you should cover when preparing for a family photo. But, here are the best tips to make sure everyone looks their best on picture day.
Be Comfortable
There is a lot to be said about what to wear on the big day, but one of the most important things is to make sure you are comfortable. You, and especially your kids, don't want to be wearing something so fancy, formal, or stiff that it makes you feel like a different person. When you are uncomfortable you'll likely be unable to pose naturally.
Try to wear a nicer version of your favorite outfits. If your kids love to wear t-shirts and jeans, maybe a sweater or button up and khakis or a skirt would look nice instead of a suit or dress.
Be Rested and Well Fed
Make sure you don't schedule a family photo session around your child's naptime, bedtime, or too close to waking up. You want them to feel rested and refreshed. Otherwise, they might look sad or tired in the photos.
No one feels like cooperating when they are overtired. Likewise, make sure everyone is well fed because showing up on an empty stomach can lead to all kinds of problems. If it's your plan to go out for lunch or dinner after the shoot, make sure to have snacks on hand to sustain the group throughout the shoot.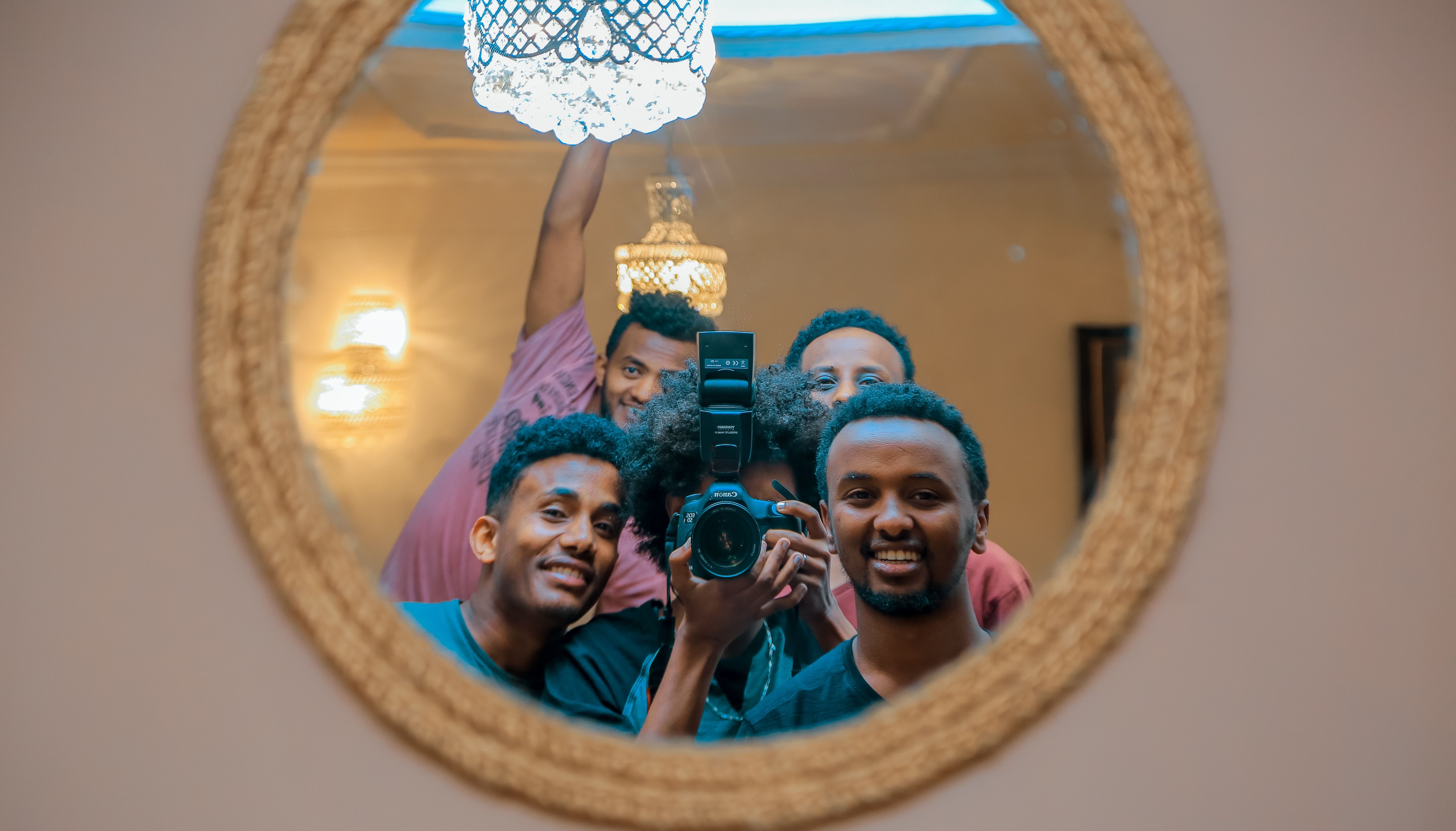 Avoid Same-Day Cuts
It can be tempting to want the whole family to get their hair cut and styled in the days before or the day of the photo shoot, but this isn't always a great idea. You want your hair to be in great shape but sometimes it takes a day or two to get used to it after a fresh cut.
Try to style any haircuts at least 5 days before the shoot so everyone has a chance to "grow into" their new look.
Get Everyone On Board
Let's be honest, kids are never quite as excited about family photo shoots as parents are. One way to get them more into the idea is to show them past photos of themselves. You can have a great time giggling at pictures. This will also remind them that being photographed is a fantastic way to be silly and take part in a fun activity that they will actually enjoy. They can have fun making faces or showing off their best angles. That way they'll be less likely to be nervous or uncomfortable in front of the camera on actual picture day.
Be Natural
Make sure your family knows that not everyone has to be smiling and staring at the camera at the same time - sometimes the more candid shots turn out the best. You want your family to be natural and engaged with each other - that way your smiles will be more genuine.
Giving a little extra thought to your family portrait before you go into your appointment will help ensure that your pictures turn out to be keepers.
Creating your first project?