Jul 5th 2019
If you live in New York or will be visiting soon, Manhattanhenge is something you won't want to miss. For two days every spring and summer, the sunset lines up with the Manhattan grid to create a beautiful display and an incredible photo opportunity.
A Unique Urban Phenomenon
Manhattan was created on a grid system, with streets that run east and west and avenues that run north and south. Because of the way the sun moves along the horizon throughout the year, there are times when the setting sun lines up perfectly with the east and west running streets in Manhattan.
As the sun sets into the amazing spectacle known as Manhattanhenge, the sun's golden rays flood the streets of the city and create a glow unlike any other sunset the city has seen.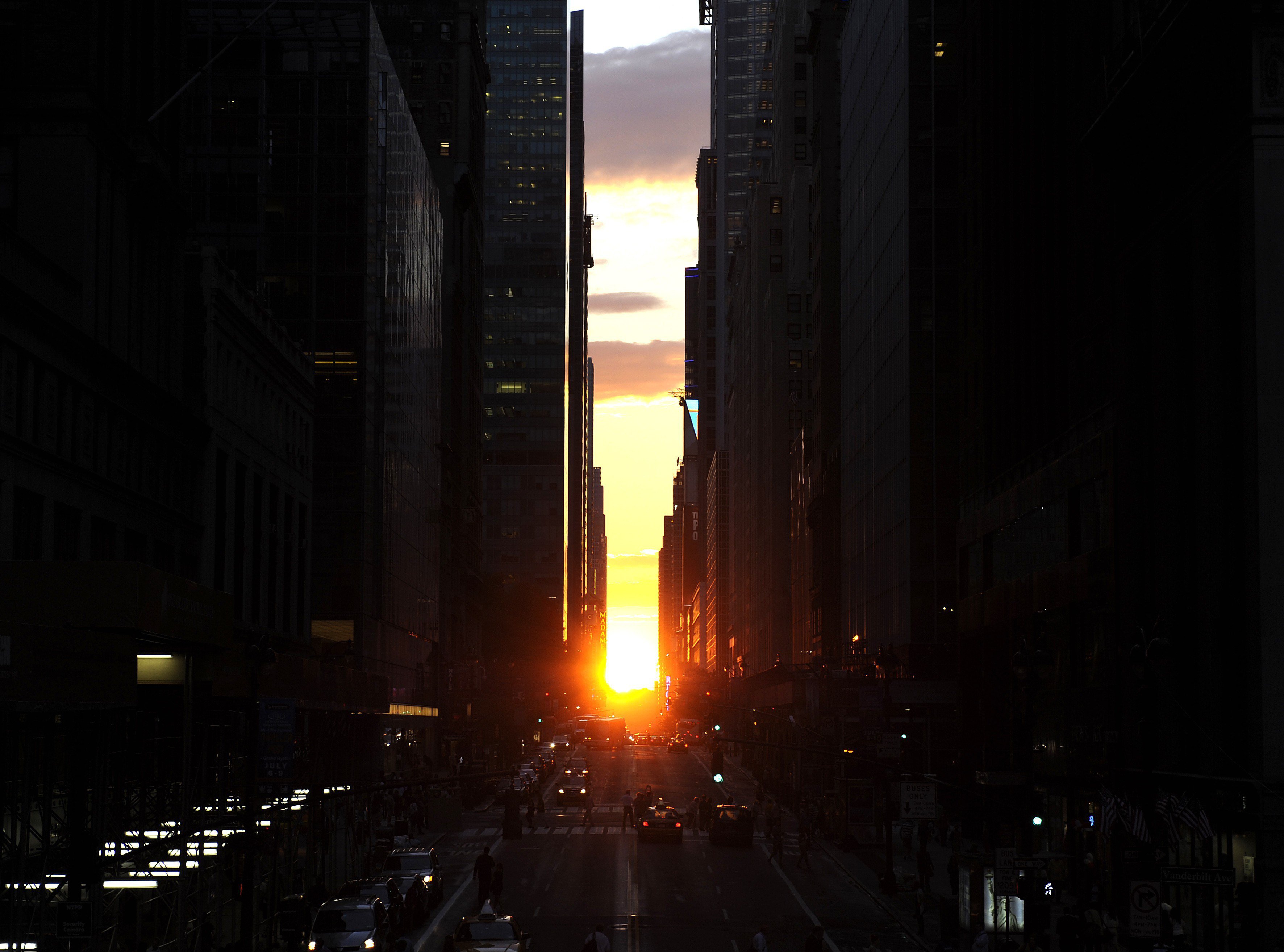 When To Capture
To ensure you'll get those Instagram-worthy photos of this iconic sunset in Manhattan, be sure to arrive about 30 minutes early on these dates:
July 12th, 2019, 8:20 p.m. EST (Full Sun)
July 13th, 2019, 8:21 p.m. EST (Half Sun)
Ideal Position
The ideal position to be in is facing the west side of Manhattan as the sun sets. This means you will want to be looking down a street, not an avenue. Also, keep in mind that if you would like more buildings shown in your shot, position yourself further east.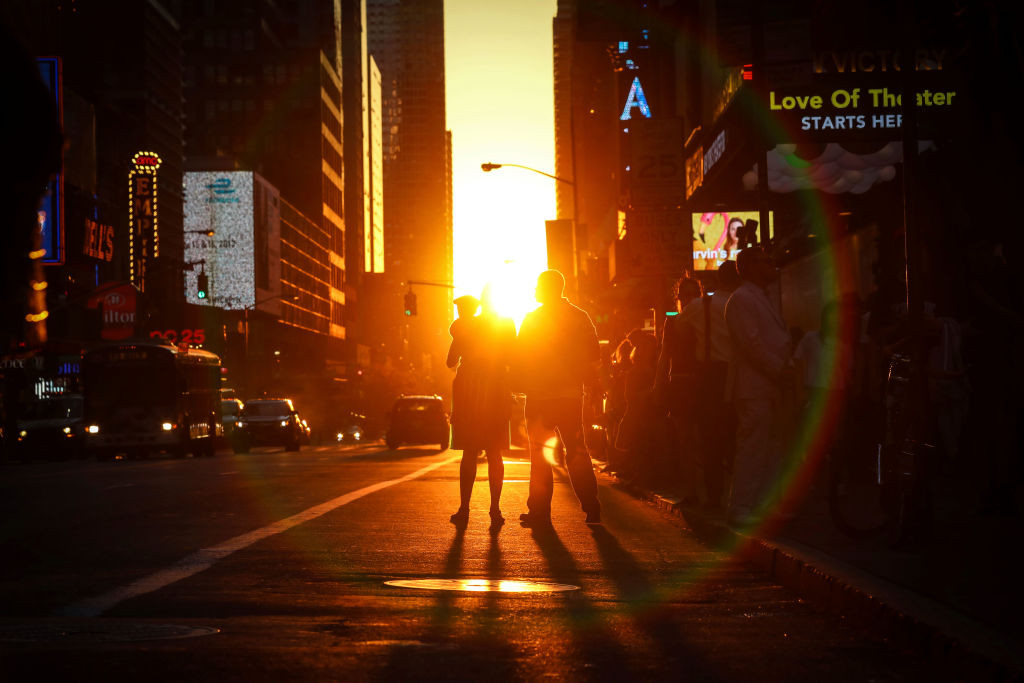 Photographer Javan Ng notes that "for the clearest views, it's best to position yourself on the widest crosstown streets, like 14th, 23rd, 34th, 42nd, and 57th Streets. Remember to look around for famous New York City landmarks to enhance the sense of place in your images. For example you have the Empire State Building on 34th Street, or the Chrysler Building and Times Square on 42nd Street."
Faherty also states that "you have to be on the grid of Manhattan to see the event. It is all about the angle. If you go off the grid by even a degree you will be out of alignment."
Tips on How To Capture
Assuming you're in a good position to photograph the Manhattanhenge, use these simple tips to prepare to capture the rare occurrence either with your iPhone or any camera.
Use a tripod to steady the camera if you want to utilize a slow shutter speed. If you don't have a tripod, increase the ISO to allow you to increase the shutter speed so that your photo won't be blurry.
If you're using an iPhone, turn on HDR mode. This feature captures three levels of exposure and stitches them all together, which can help prevent your phone's camera from being overwhelmed by the sun's direct light.
Lock your camera's exposure. This will help balance the strong sunlight while maintaining depth in your photo. On an iPhone, hold your finger on a neutral point in the photo (like a brick wall or a street sign) for a couple seconds. Your screen may brighten up and "AE/AF lock" at the top.
Shoot RAW to show the sunset in all its shining glory. Since the Manahttanhenge will produce a strong ray of light in your photo, it is best to ditch the filters and show the sunset in its truest and nicest form.
Try to find a less-crowded area. Photographers always make their way to Manhattan hot spots like the Tudor City Overpass on 42nd Street for the height and to the 34th Street to get the Empire State Building into their photo. Head a few blocks north or south to a less trafficked one-way street for a little more room to actually snap a photo.
Creating your first project?