What drew you to photography?
I've always been a visual person and because of that it was only natural that capturing moments with a camera became my most satisfying creative outlet.However, it wasn't until I brought a camera along with me on my outdoor adventures that I truly became passionate about photography as an art form. The fact that my father was a photographer as well certainly played a large part. I don't think I would have taken this path without him and for that, I will always be grateful.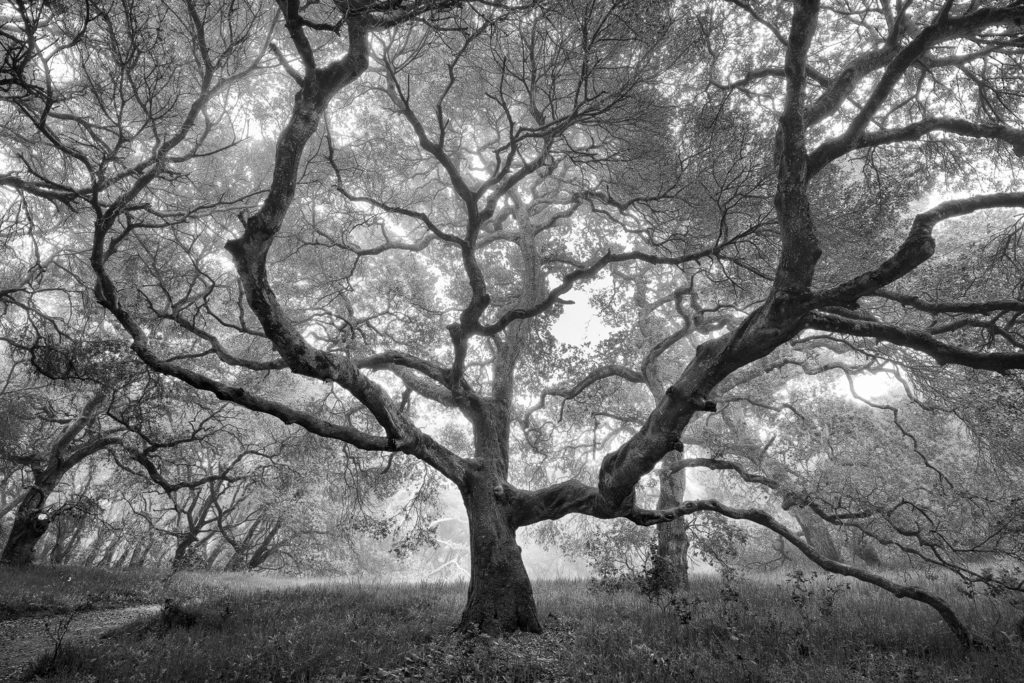 Where do you look for inspiration?
In my opinion, the phrase "beauty surrounds us" could not be more true. Mother Nature is an incredible artist orchestrating jaw dropping moments literally every minute of every day. The dynamic beauty of the outdoors offers a myriad of compositional choices that truly are limitless and I enjoy the challenge of trying to capture that beauty in my own way. I also find inspiration in the work of other artists as their imagery often highlights different perspectives or places that I have yet to experience myself.
What are your favorite subjects to photograph?
I live just north of San Francisco in Sonoma County, California and during the year we see quite bit of fog. At first I found fog frustrating as a subject, but in time I learned how to use it to my advantage. Many of my images feature fog either as the main element or as a supporting element. I also enjoy photographing unique looking trees, inland valleys, and coastal scenes as well.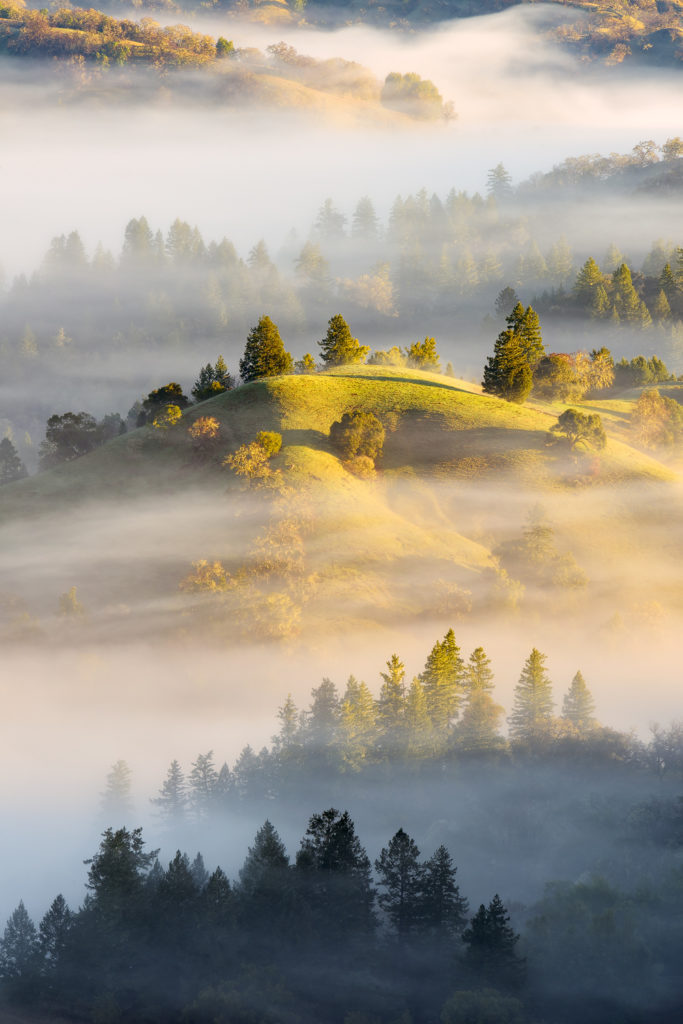 What type of cameras and lenses do you use?
Currently I use a Nikon D810 DSLR as well as Nikkor and Tamron lenses. I have used various Nikon DSLR camera bodies over the last 15 years and have always been satisfied with the image quality they produce. As for lenses, I use just about every lens I own (wide angle to telephoto) to create my work, but in more recent years I've had a lot of fun with using zoom lenses to highlight smaller scenes within a larger scene.
Are there any photography projects you are especially proud of?
I wouldn't call it a project per se, but I've championed the hashtag "#shootlocal" on social media platforms like Instagram. I do so because I feel that many of my landscape photography peers are too often driven by the allure and relative ease of capturing images of well known, "iconic" locations. Although it is certainly not a bad thing to indulge in the reliable beauty that a popular location provides (sometimes I do the same), I also believe it is important to balance that with exploring and photographing lesser known locations. I think it ultimately makes you a better photographer because it forces you to continuously hone your composition skills. By encouraging this philosophy it is my hope that others will follow suit and the result will be an even wider range of landscape imagery available for all of us to enjoy.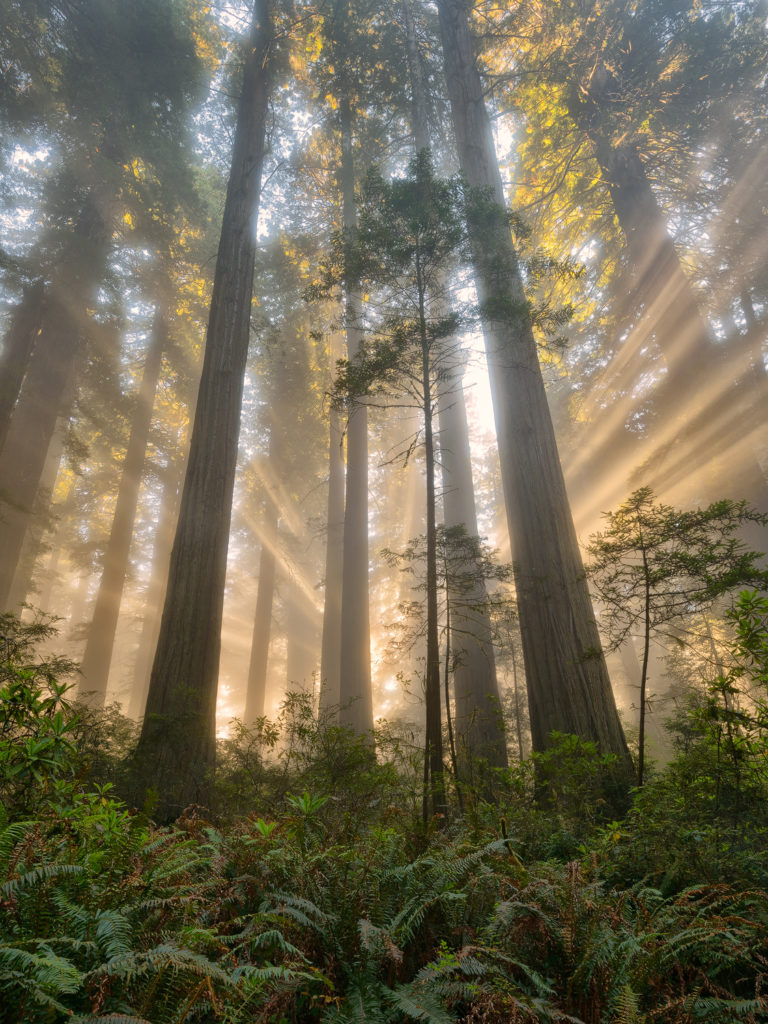 How is print part of your creative process?
Printing my work is always a wonderful thing as it often represents the final step in fulfilling my artistic vision for a given image. There is nothing better than seeing what started as an idea come to life in print.
What has been your biggest barrier when considering a career in photography?
Desire. As much as I love the creativity and challenge of landscape photography, I have come to realize that I enjoy it more when it is simply a creative outlet and not a means to make a living. I have deep respect and admiration for artists that have crafted a career through photography, but that is no longer a personal goal. I feel my work is its best when I have no outside influence on the creative process because it allows me to concentrate solely on what pleases me, not what would please a potential client.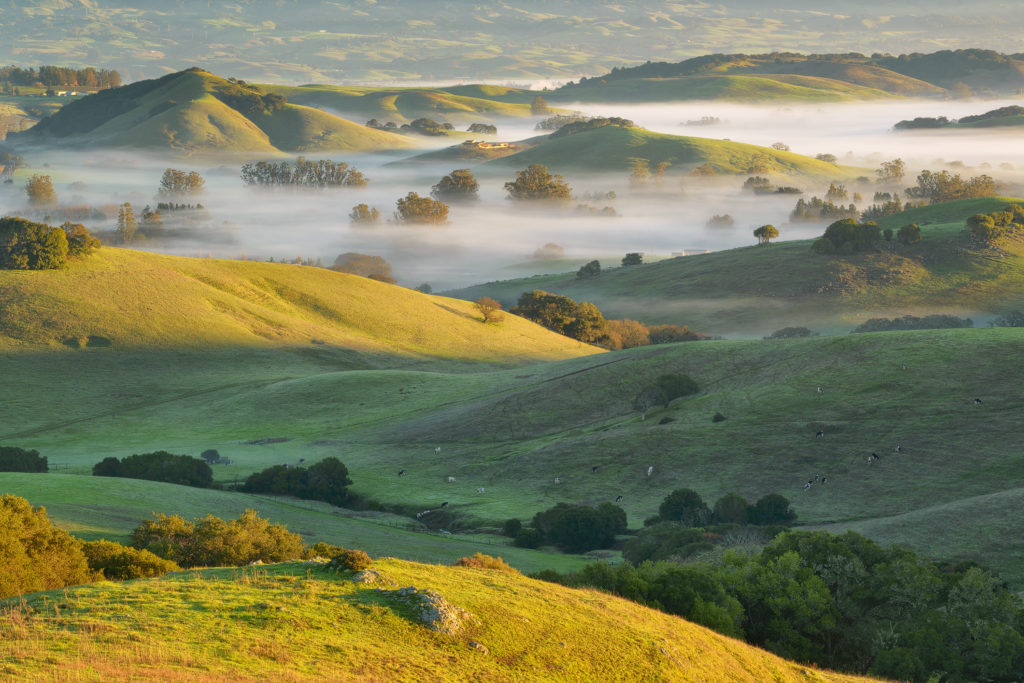 What advice would you give to someone starting out in photography?
My advice would be to shoot as often as possible. Early on your work is often a product of who or what inspires you, but with time and practice, your own style will emerge. Create your artwork to please yourself first, and if others appreciate it as well, than all the better.
Creating your first project?