Sep 27th 2018
The Mimeo Photos team continuously makes updates to our app based on customer feedback. With Mimeo Photos 3.0.0 we're excited to announce new features and updates. Among these updates comes our conversion tool.
Update, customize, and print your Apple projects Mimeo Photos 3.0.0.
Read on to learn more about Apple Photos project conversion and other new features that will make creating your photobooks, cards, and calendars even easier:
Apple Photos Project Conversion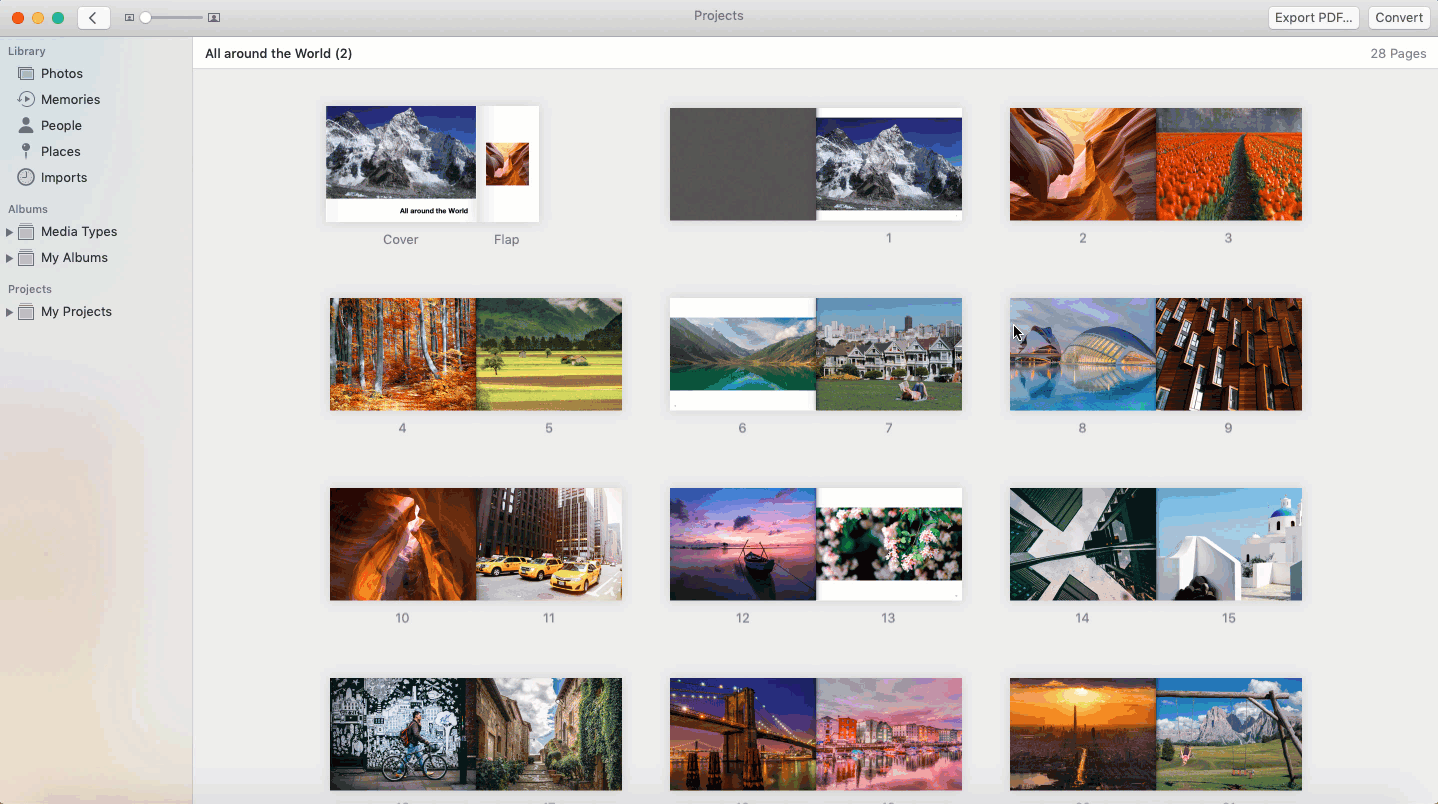 You can now convert your past Apple Photos projects into Mimeo Photos projects for easy updates. Simply open an existing Apple Photos project and click on the Convert button in the upper right-hand corner.
If you've already downloaded the Mimeo Photos app, you will see this option in the menu. If you haven't, select the App Store button and download the free Mimeo Photos app. Once you've selected Mimeo Photos, your photo project is automatically converted.
Your project will be dropped into the Mimeo Photos designer for customization and edits. For example:
Switch to a new theme
Swap, delete, and add new photos
Create custom text
Change layouts
Play with color palettes
Click on the shopping cart once you're ready to print.
Tighter Apple Integration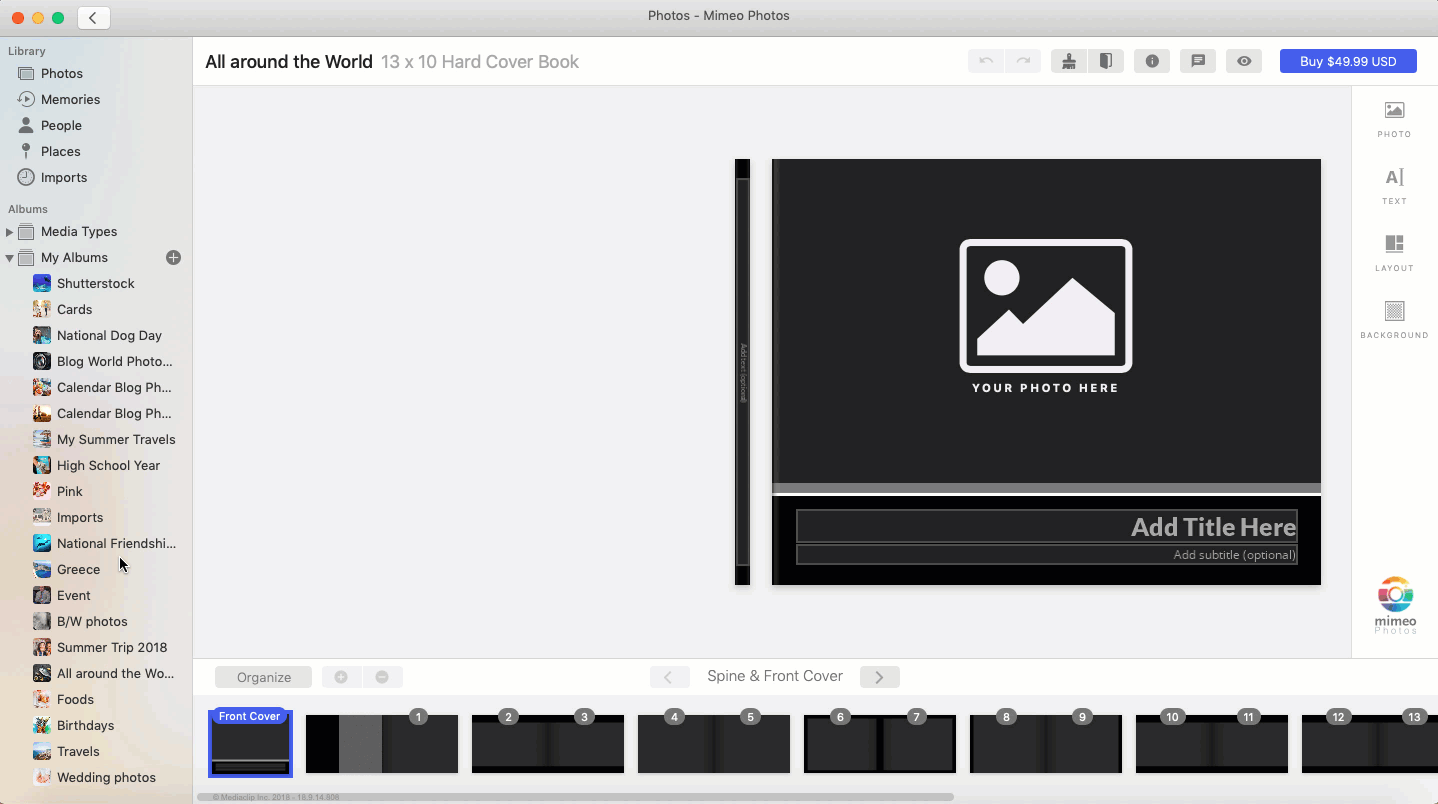 The Mimeo Photos app is now more tightly integrated within Apple Photos. Today, navigating between projects is easier than ever before. All of your photos, albums, and projects are accessible without having to exit the app.
If you'd like to add additional photos into an existing project, simply drag and drop the photo or entire album into the layout.
Round Trip Editing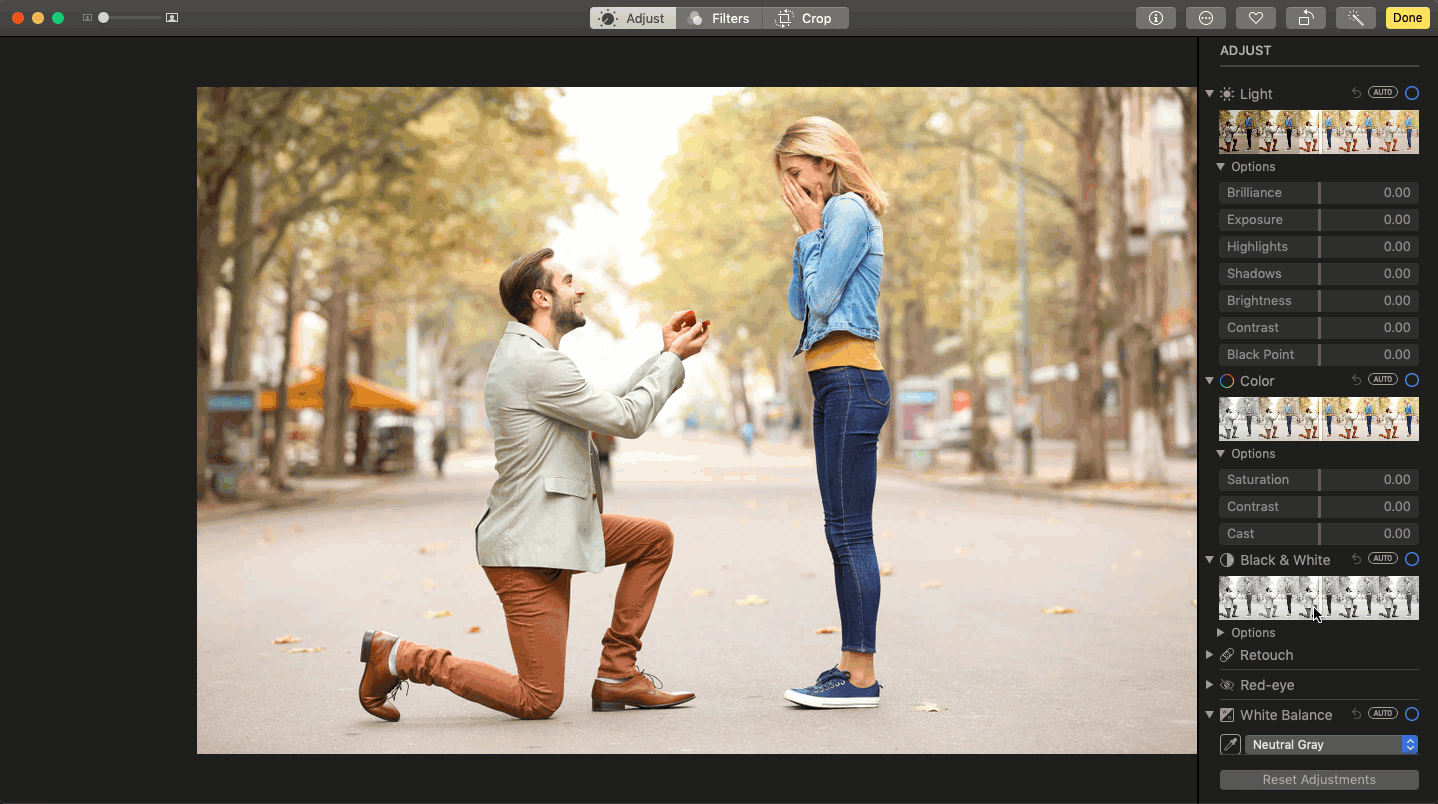 Apple's easy-to-use editing tools are now available within the Mimeo Photos designer. This means that you don't have to leave the Mimeo Photos app to make changes to your photo. Specifically, round trip editing provides you with the capability to:
Adjust a photo's light, color, sharpness, and more
Apply over 9 available filters including the classic Black & White
Straighten, crop, flip, or rotate photos
To edit a photo, select an image within a project. Double-click the photo and you will be automatically placed into the Apple Photos Editor. After you've made your edits and adjustments, click Done. The photo will now be updated within the photo project.
Regional Holiday Support for Calendars
With this latest release, Mimeo Photos supports regional holidays in the following countries with more to come:
Australia
Canada
China
France
Germany
Great Britain
Italy
Japan
New Zealand
Norway
United States
Observed holidays specific to these countries and regions are available by default when creating a calendar. You will still be able to add important dates, personal reminders, and other events to your calendar.
‍Update to Mimeo Photos 3.0.0 to experience latest features and app updates.
Creating your first project?