There are more Airbnbs in the world than people living in the whole of Chicago — a total of 4 million properties in 65,000 cities in 191 countries. From downtown apartments in bustling metropolises to cozy cabins in the woods, there are Airbnbs to suit every budget and lifestyle.
But which ones have the most popular?
Recently, Airbnb announced the most-liked properties on its Instagram page — and the results are surprising.
What do they all have in common? They provide guests with the ultimate photo opp. Here are ten of the most photographed Airbnbs in the world:
1. Breathtaking Vistas of the Ocean from Casa Dos Chicos
Sayulita, Mexico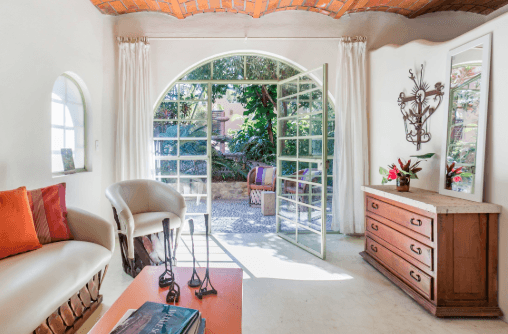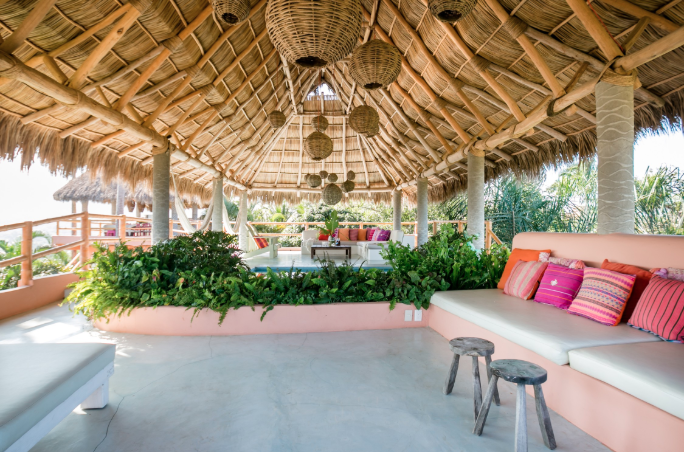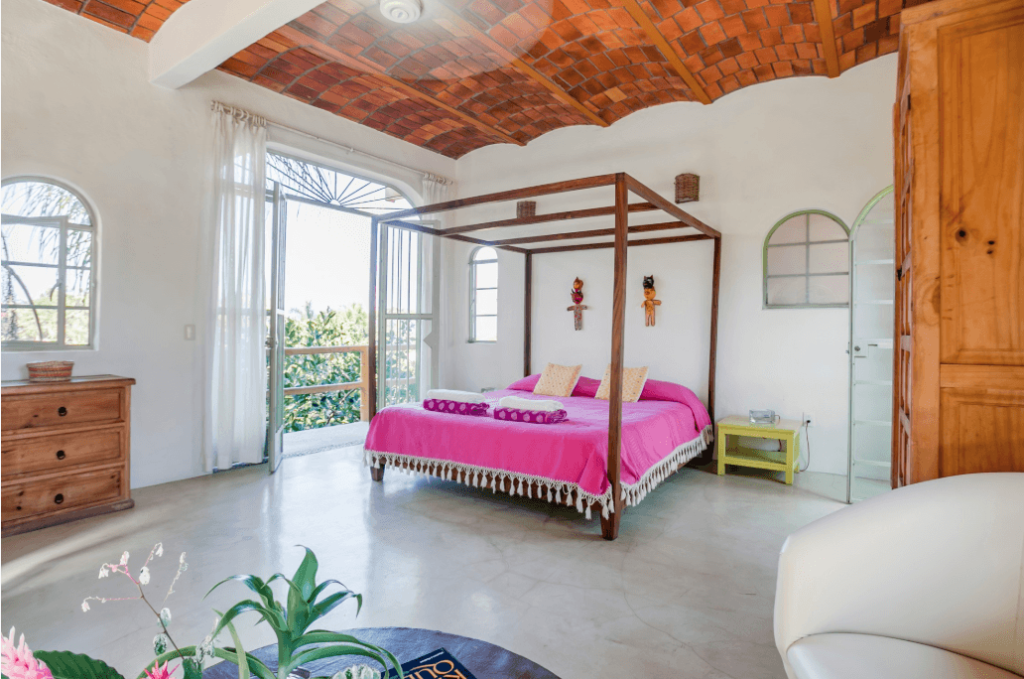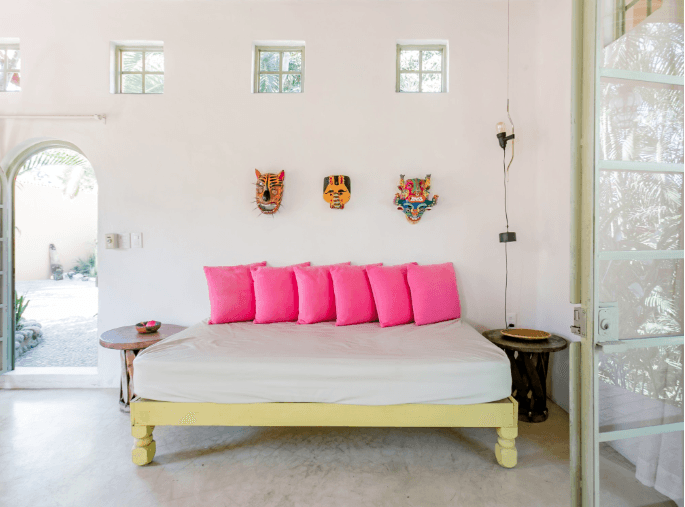 Source: Airbnb
While the name of this Airbnb lends truth to the spectacular views of the Pacific Ocean, it doesn't give justice to the stunning interior. Complete with an open-air living room and a dining area linked by a bridge you won't have a shortage of places to wander.
Boasting 4 bedrooms and 4 baths, this villa blends elements of modern design with traditional pops of Mexican colors. The high, arched tile ceilings and wooden furniture strike a neutral balance to the bright hues of pink, teal, green, orange, blue, and red scattered throughout the home.
Here's how to get the perfect snapshots during your stay:
Frame the ocean horizon with the straw thatch roof
Pose underneath the traditional Mexican masks above the daybed
Peek through an arched doorway or window frame
Lounge in the hammock in the outdoor living room
2. Charming and Cozy Paris Apartment
Paris, France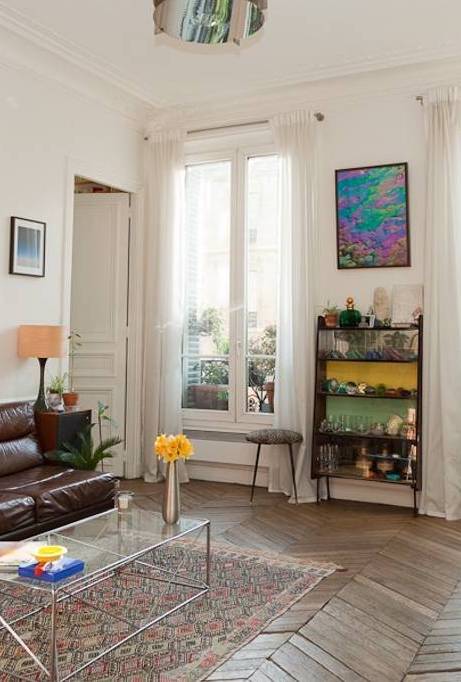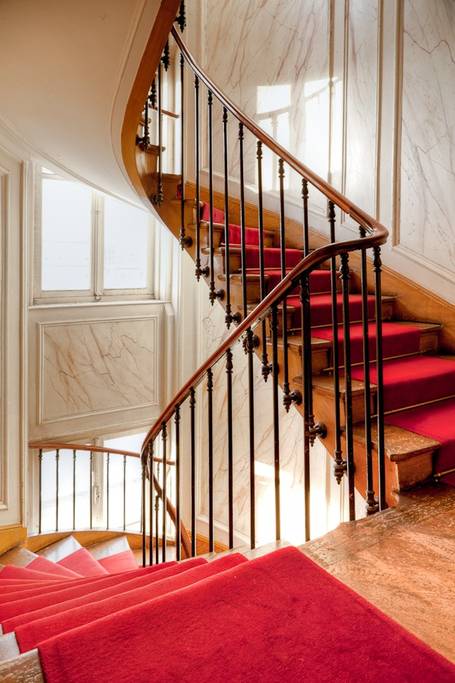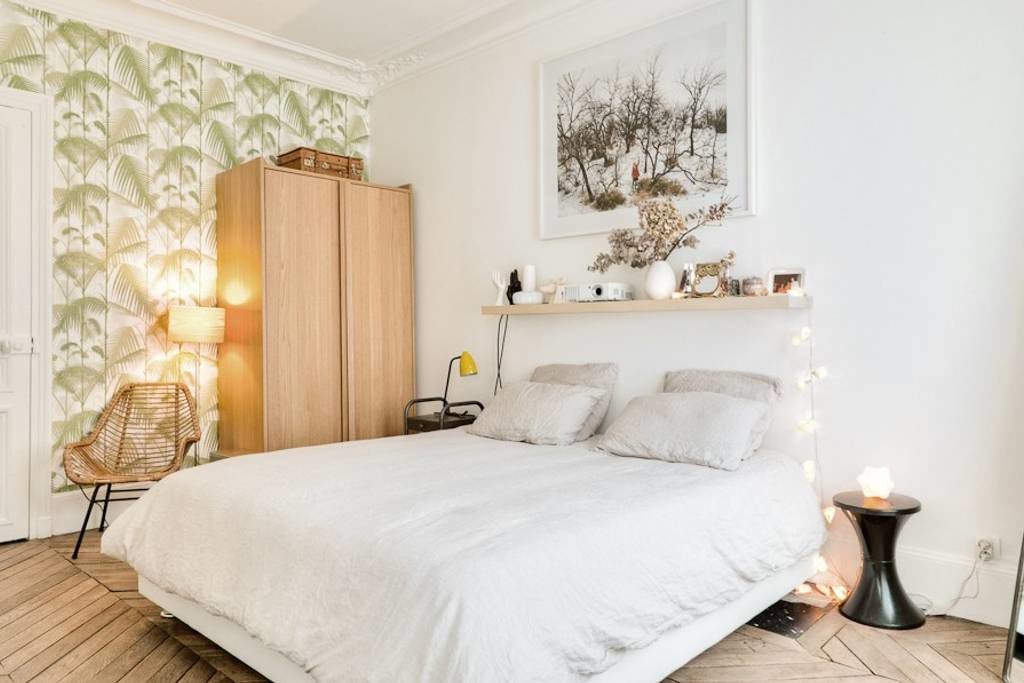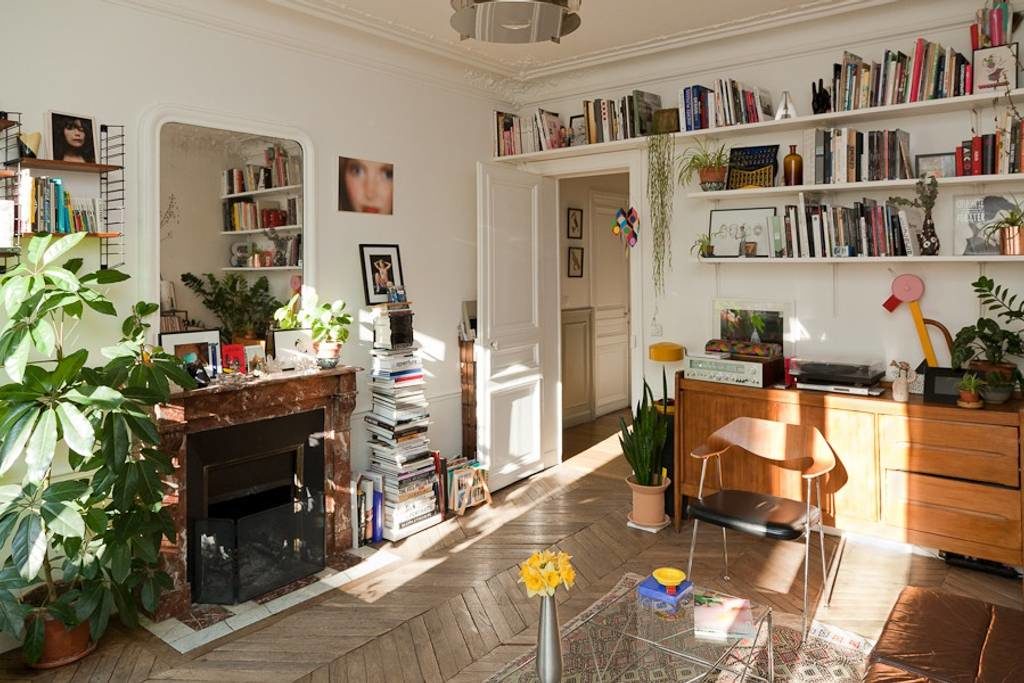 Source: Airbnb
Lovely, bright, and very Parisian -- this apartment is your perfect romantic getaway. Situated close to the train and metro, you won't have any difficulty getting to and fro on your French adventure.
It's no wonder this little hideaway garnered more than 42,000 likes on Airbnb's Instagram account.
Green palm wallpaper and herringbone floors give the bedroom an airy feel. Subtle lighting and a video projector will make you want to cozy up. Houseplants and shelves filled with well-loved books speak true to the heart of the hosts.
You'll feel comfortable and right at home with plenty of reasons to make friends and family jealous:
Find the perfect light cast on the traditional Parisian ceilings and fireplace
Take a selfie in one of the curved mirrors
Capture different angles of the French artwork, flourishing houseplants, and color coordinated books
Pose on the winding staircase of the building (marble makes an excellent backdrop)
3. The Little Owl Cabin at Mt. Rainier
Washington, United States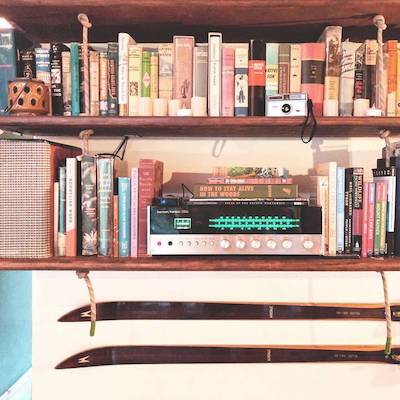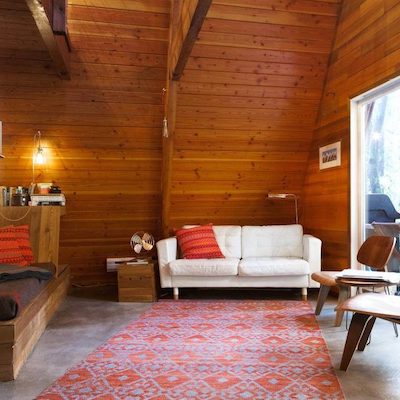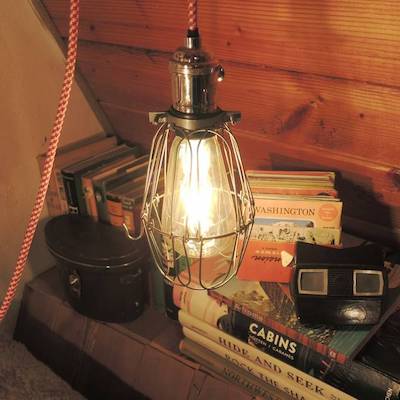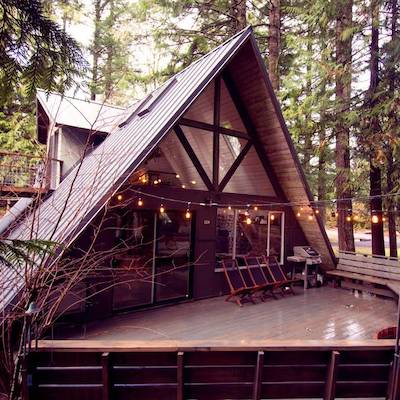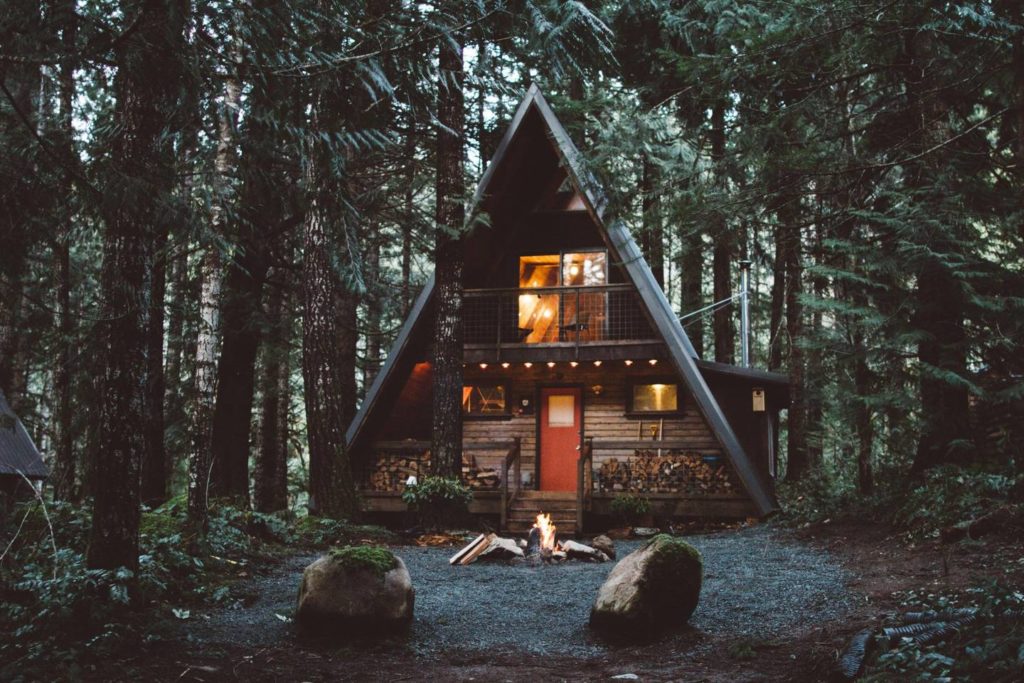 Source: Airbnb
Welcome to the Pacific Northwest. If you're looking for a wild adventure you've come to the right place (more than 20,000 Instagram followers agree).
Little Owl Cabin is nestled next to Coal Creek and within 20 minutes of Mt. Rainier National Park and the White Pass Ski Area. The A-frame home greets travelers among the large trees with a bright red front door. Perfectly staggered front porch lights illuminate freshly chopped firewood -- get the perfect shot by enabling camera grid lines on your smartphone.
But, the back deck of the cabin proves to be just as magical as its front exterior. A wooden barrel soaking tub, tons of seating, and sweeping patio lights make the massive wooden deck ideal for entertaining.
Pull on a flannel and get ready to take pictures of:
Candid shots of friends and family relaxing by the fireside
Retro decor -- skis, maps, brochures -- carefully placed throughout the interior
Sunlight falling through the overhead foliage
Multiple angles or a time-lapse video of the full A-frame over the course of the day
4. Modern, Chic Penthouse with Mountain, City & Sea Views
Cape Town, South Africa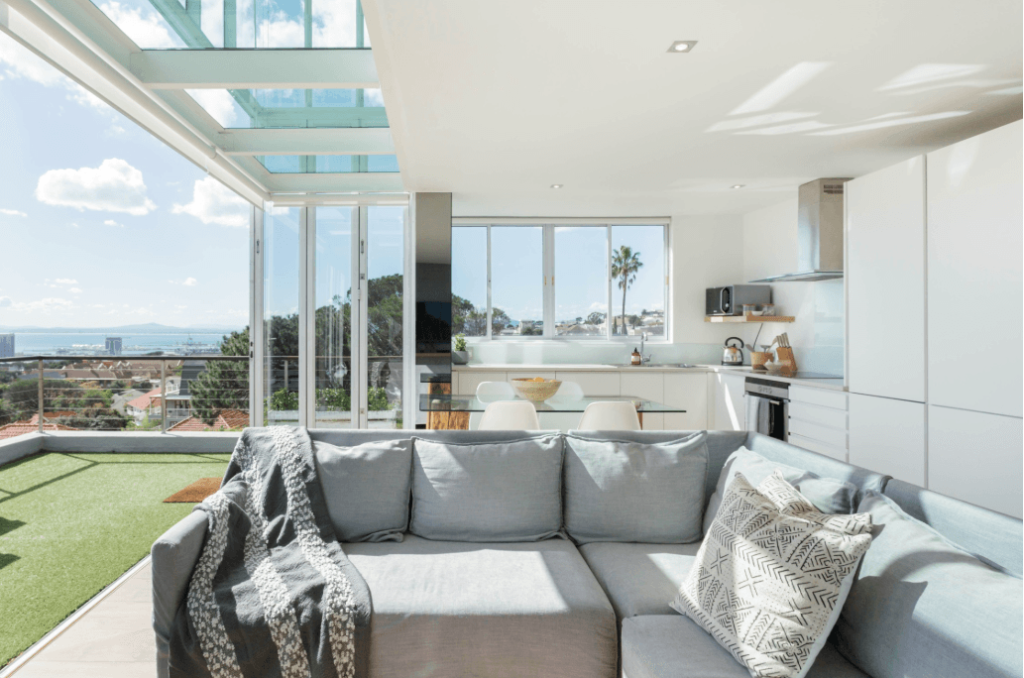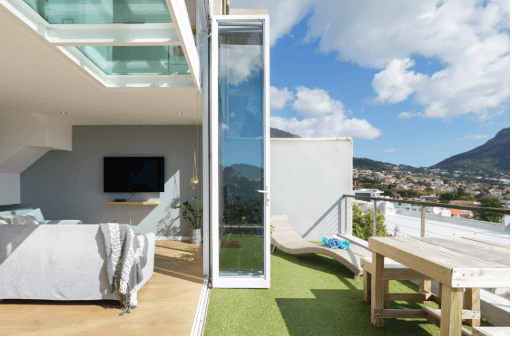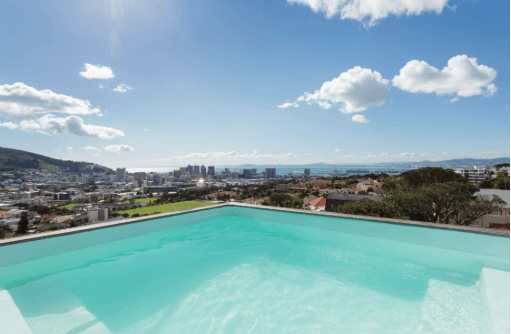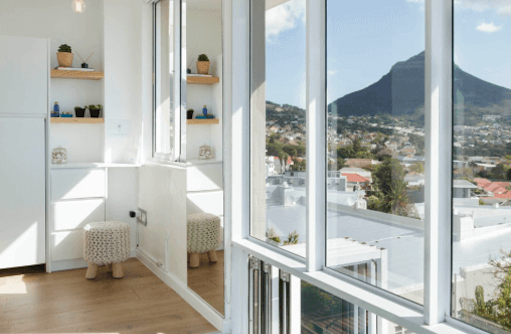 Source: Airbnb
If you're on the hunt for natural light, look no further. This Airbnb is more window than wall. Prepare to take plenty of landscape shots of the surrounding mountain, city, and sea from the modern penthouse.
One particularly sleek architectural feature is the glass floor on the second story. Its effect fills both the space below and above with natural light. A true glass house, carefully adorned with glass fixtures (tables, chairs, stove hood) and bare walls give way to the penthouse's minimalistic field.
After all, you'll want to soak up views of:
Panoramic scenery of the city, sea, and mountain
Multiple terrains including mountain and sea
A crystal clear private rooftop pool
Folding glass doors creating an open-air space
5. Joshua Tree Campover Cabin
California, United States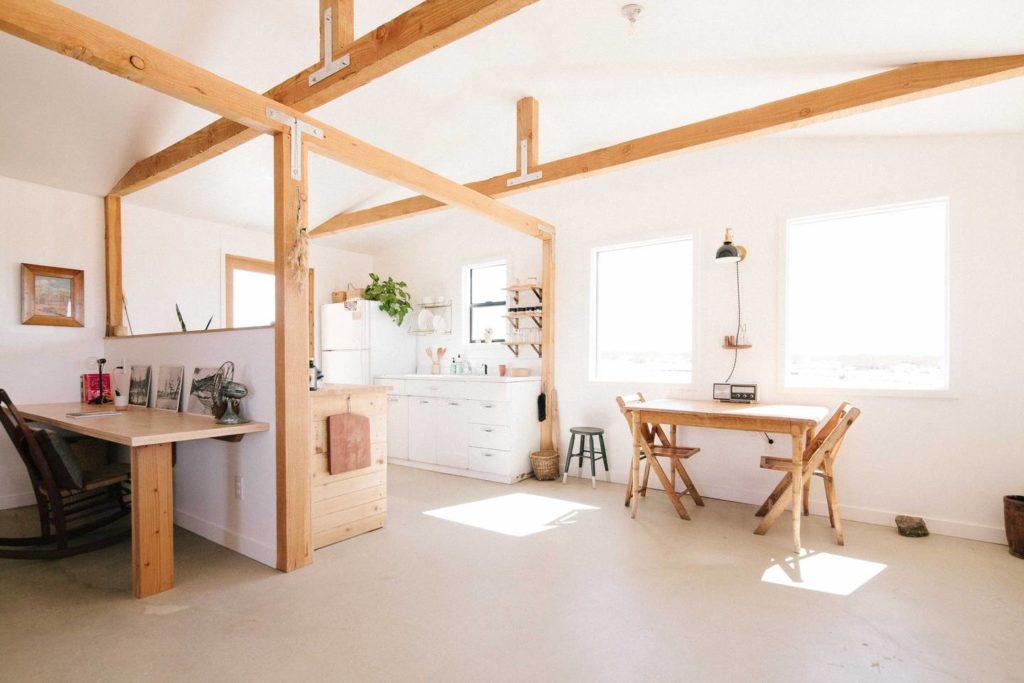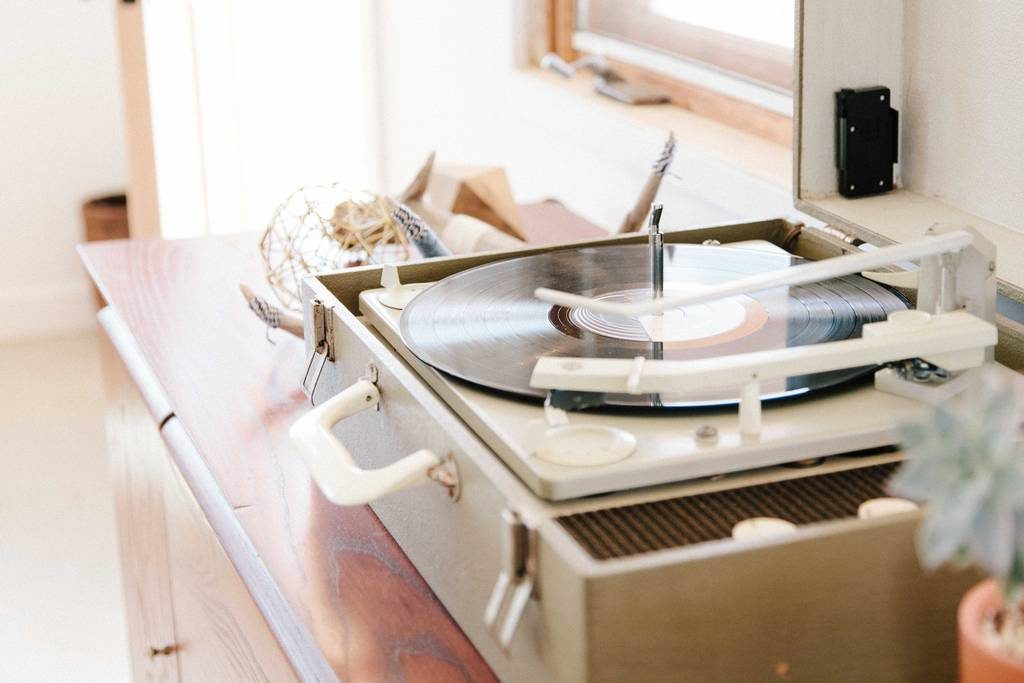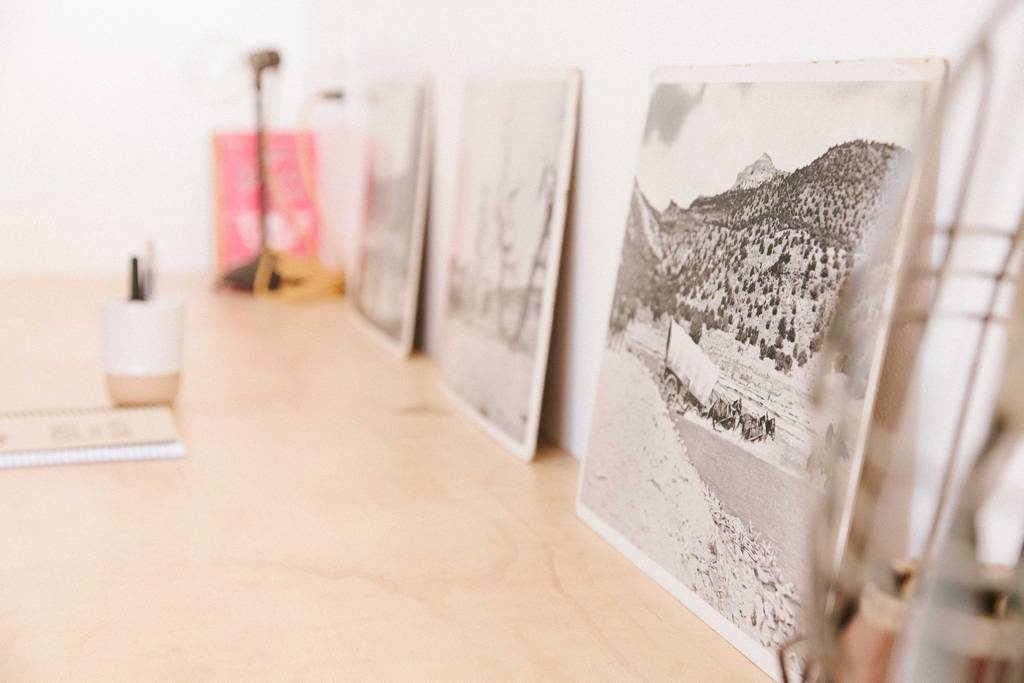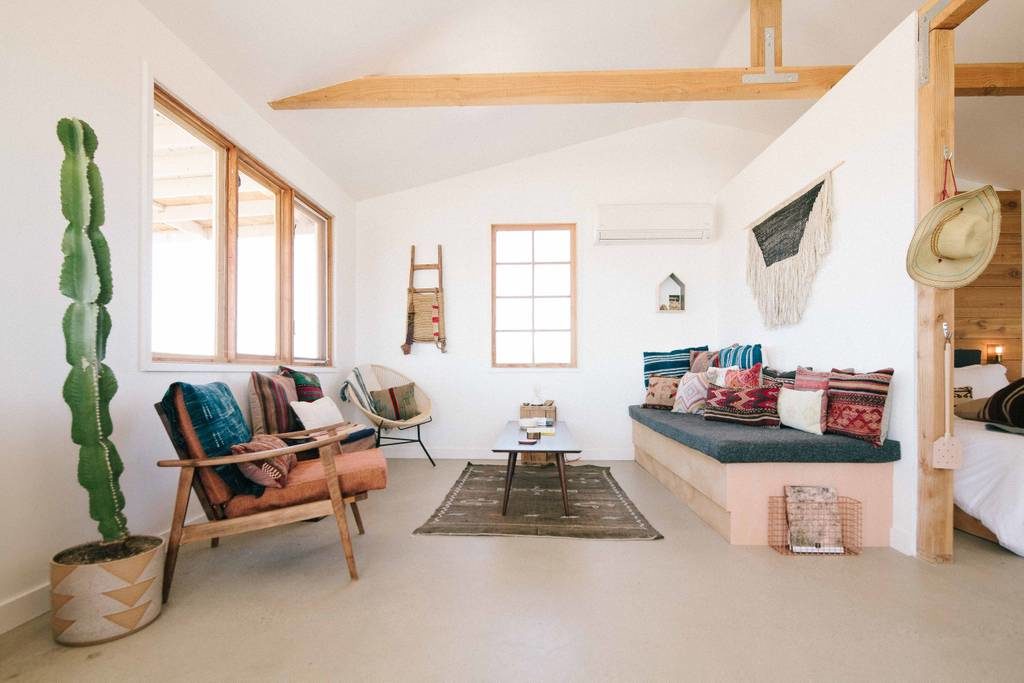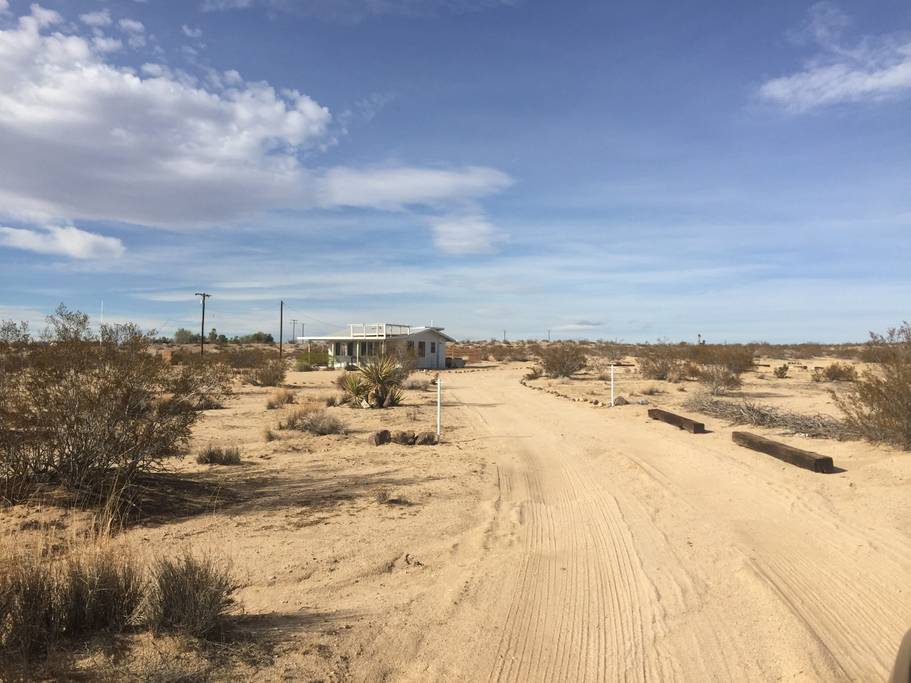 Source: Airbnb
Ever wanted to watch the sunrise in the middle of the desert? At this luxurious Airbnb property, you can do exactly that. This is a great place to take a photo. After all, more than 66,000 people on Instagram double tapped.
In fact, it's easy to see why this place is one of the most-liked Airbnbs in the world. With rustic decor and modern amenities, this 1950s cabin is the ultimate place for fans of the great American outdoors. Set on over 22 acres, guests can enjoy panoramic desert views and even take an outdoor shower.
The best time of the day to take photos of desert landscapes is just before sunrise, when the sun's rays illuminate the sand dunes and provide you with Instagram-worthy shots.
Besides panoramic shots, be sure to capture:
Exposed wooden beams throughout the cabin
Rustic decor including old prints, woven baskets, cacti, and adobe-style throw pillows
A Boomerang or flat lay video of an eclectic vinyl playing on the record player
Wide angle shots of the cabin in its desolate desert location
6. Luxury Houseboat in the Center of Amsterdam
Amsterdam, Netherlands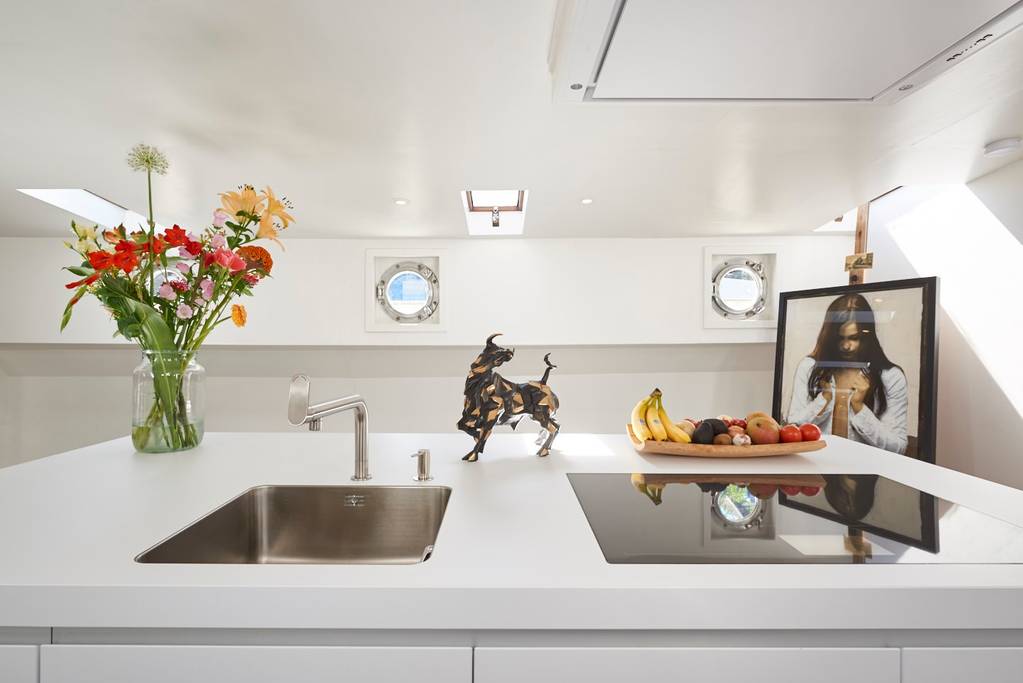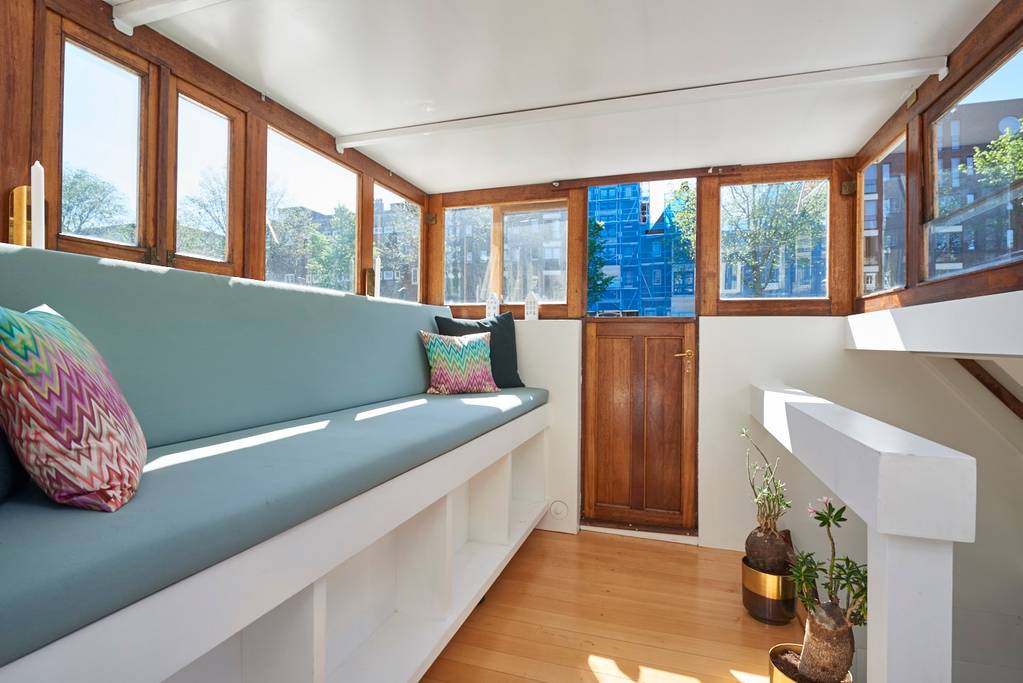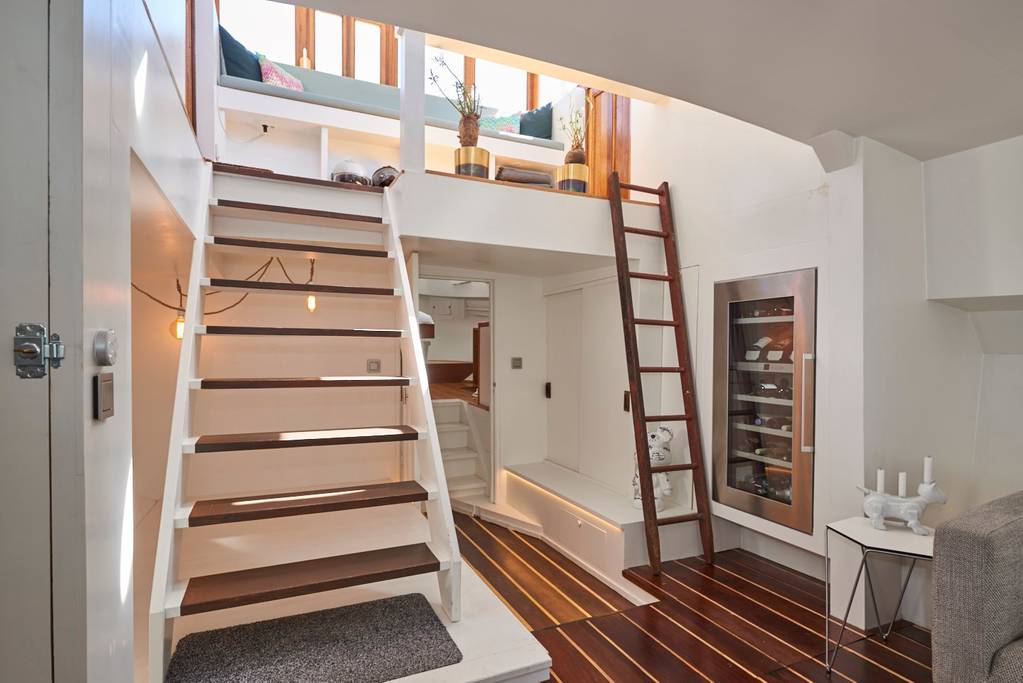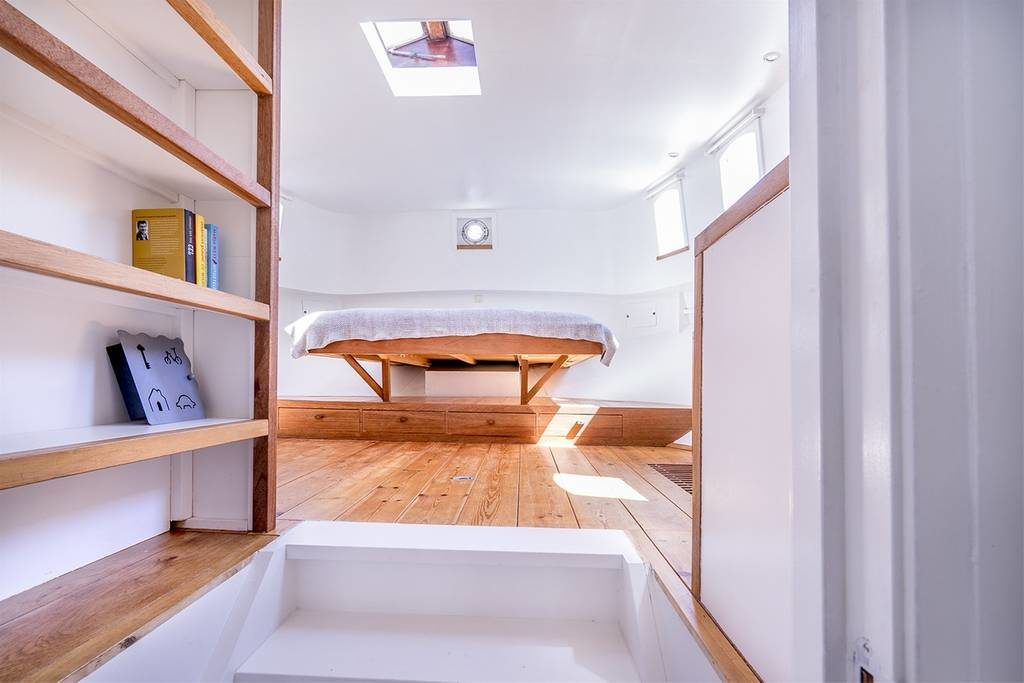 Source: Airbnb
Don't fret, this houseboat will remain safely docked during your stay. There's certainly no shortage of amenities either -- a grill, fireplace, bathtub, wifi, wine cabinet, and a full kitchen.
Built in 1912, you'll float on a luxurious houseboat right on the canal in the center of Amsterdam. Guests can sunbathe on the deck or wave hello to the swans from inside. The hosts have optimized every element of space within the houseboat so you won't feel crowded.
Carefully placed portholes and skylights give the interior plenty of natural sunlight. Get your camera ready for shots of:
Complimentary champagne awaiting your arrival
Local boaters and the neighborhood swans
Views of the canal from the portholes
Furnished lounge in the captain's former wheelhouse
7. Apartment in the Heart of Downtown Tulum
Tulum, Mexico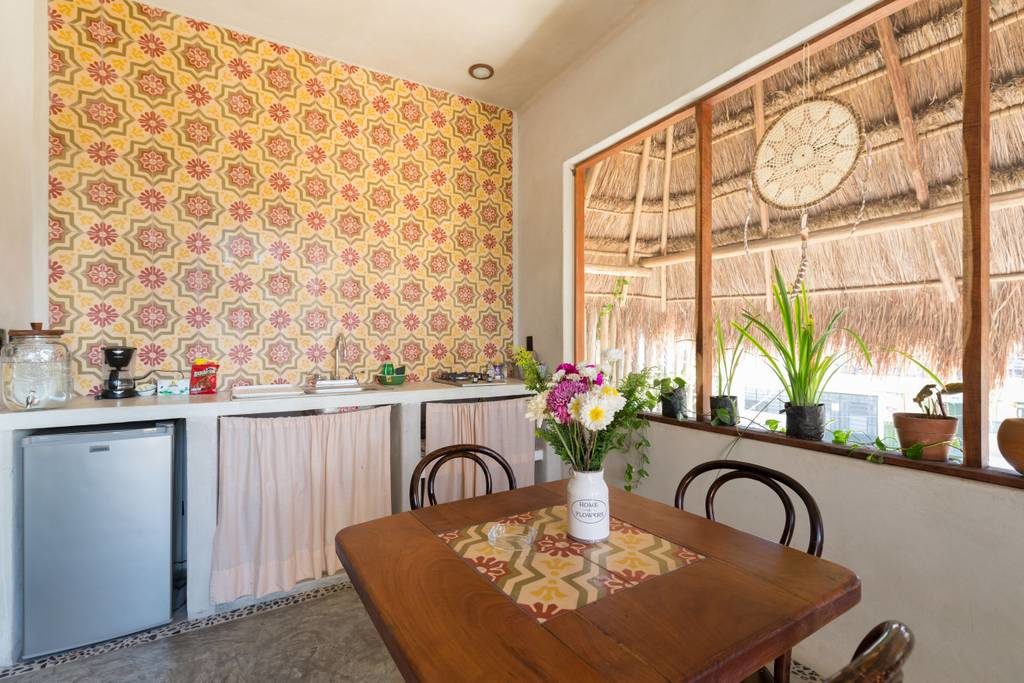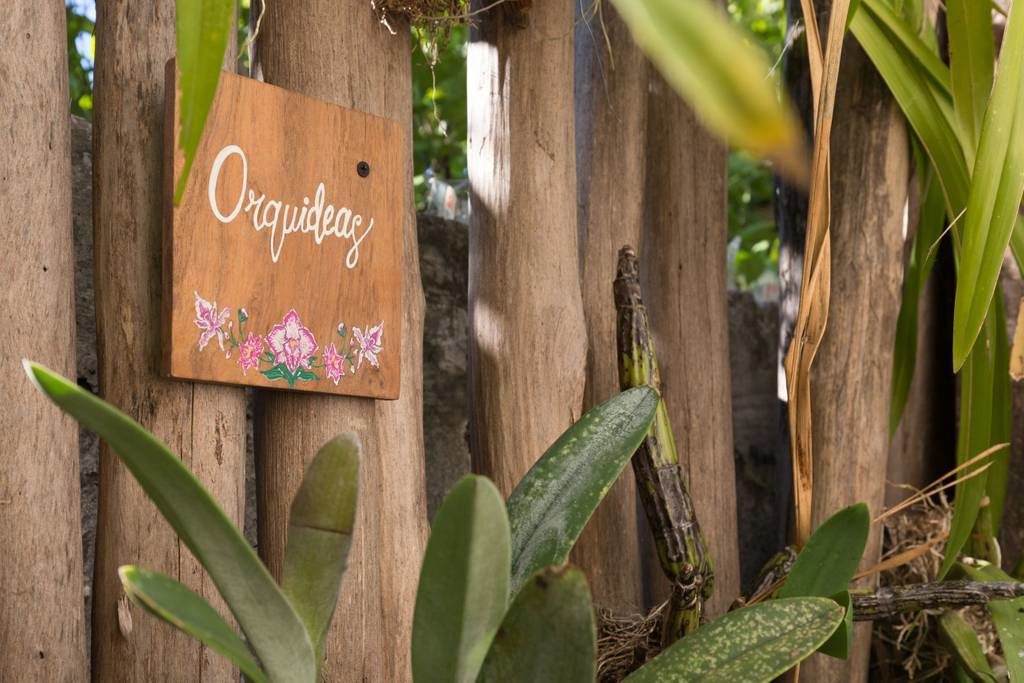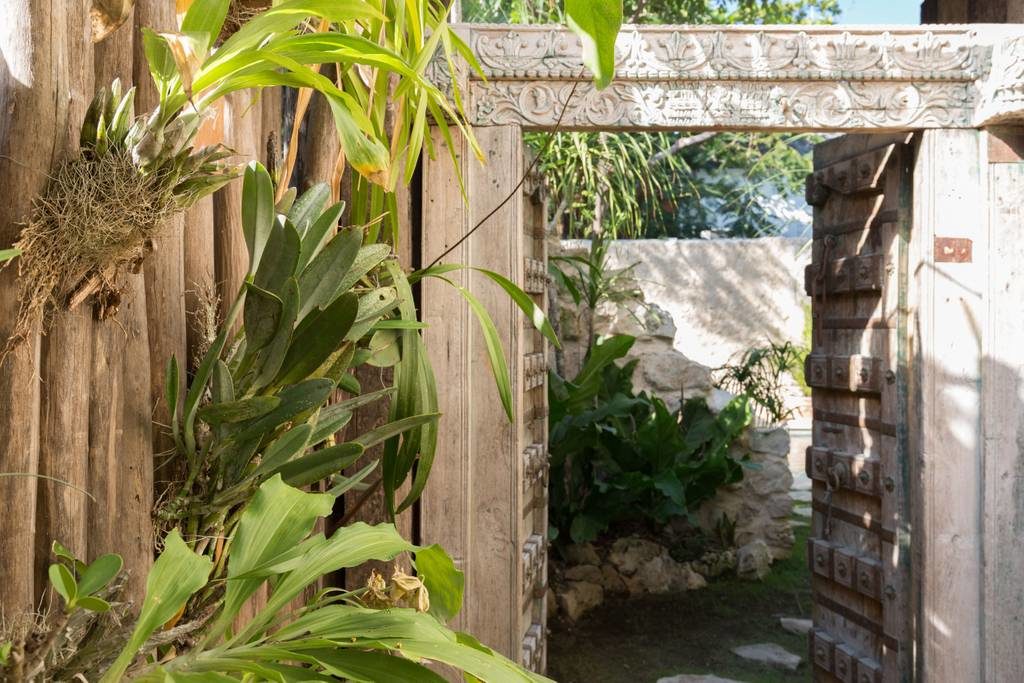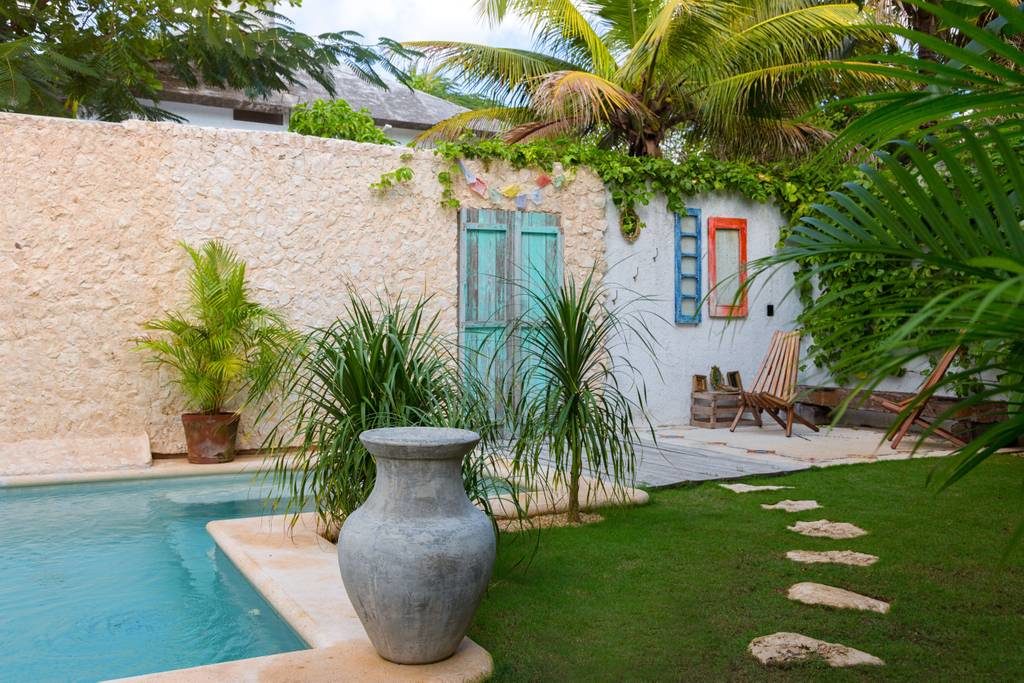 Source: Airbnb
Every design element of this apartment breathes serenity. This carefully feng shui designed space pays attention to every detail.
While you'll be right in the center of the lively downtown Tulum, you may not want to leave this oasis. Stepping in you'll find the polished cement floors are lined with pebble stone. Every object -- from vintage decor to modern lights -- is carefully placed throughout the apartment.
In the rear of the property, guests uncover a mini pool tucked away. During your stay try to take plenty of photos including:
The outdoor wall that hosts orchids and staghorn plants
Portraits of you and your travel mates using the monastery door as a backdrop
Kitchen walls adorned with handmade Mexican tiles
White Mayan rock wall surrounding the crystal clear pool
8. Vintage Design and Contemporary Art at Casalibera Trastevere
Rome, Italy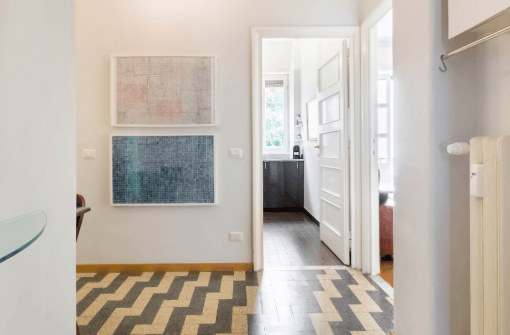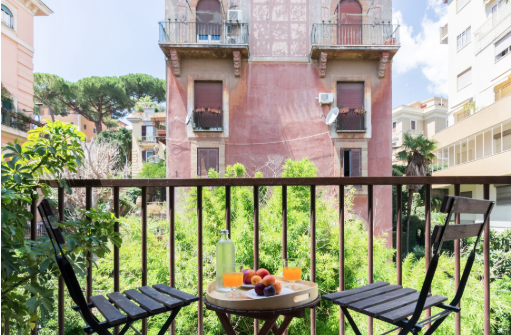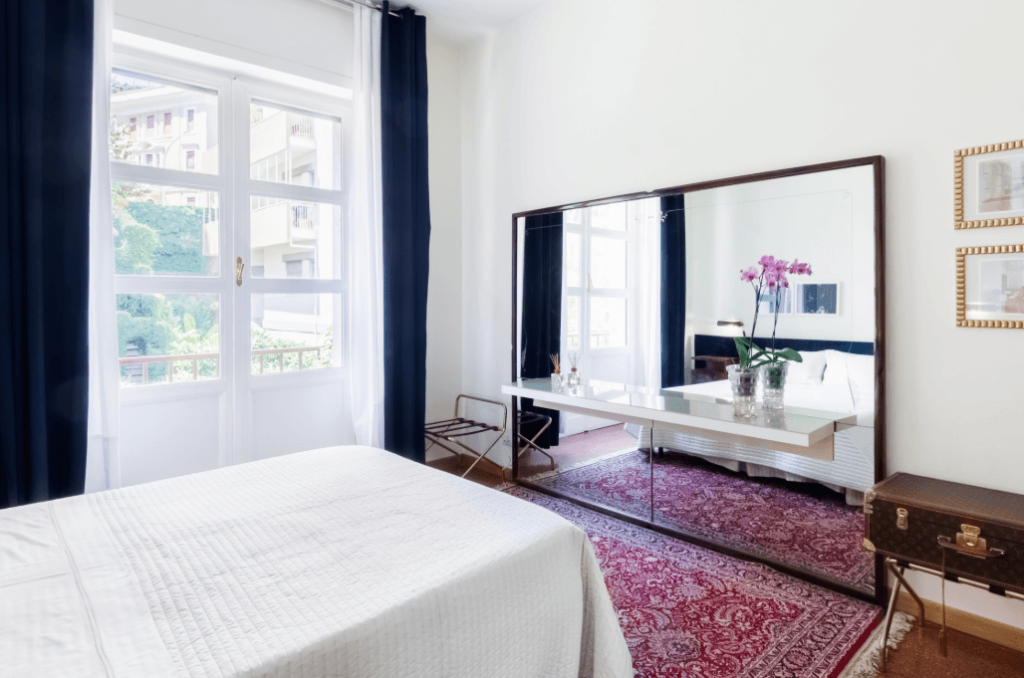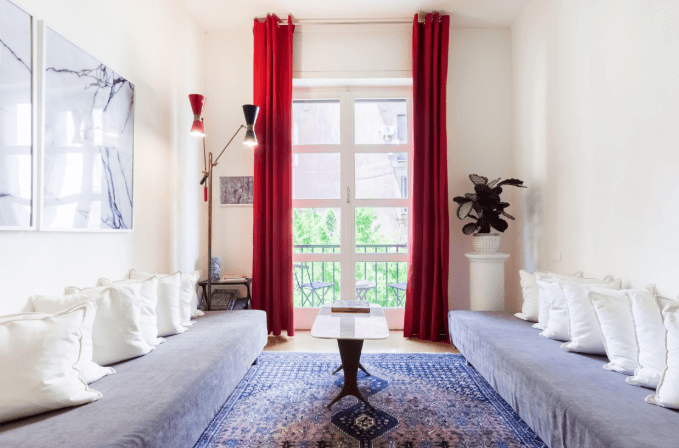 Source: Airb
This Roman Airbnb will make you feel right at home. Charming and comfortable, the apartment is located in a quiet residential neighborhood. Deep hues of color splash across the white-walled apartment in daring combinations -- dark red, olive green, full blue, and a vibrant purple.
Not to mention, the outdoor balcony looks into a secret garden. Enjoy a latte from the Nespresso machine as you admire the pink building across the lush garden.
If you choose this as your getaway focus your lens on:
Symmetrical daybeds in the living room
Reflections in the massive bedroom mirror
Jagged stripe tile pattern in the dining room
Original artwork from the 1940s
9. Secluded Intown Treehouse
Georgia, United States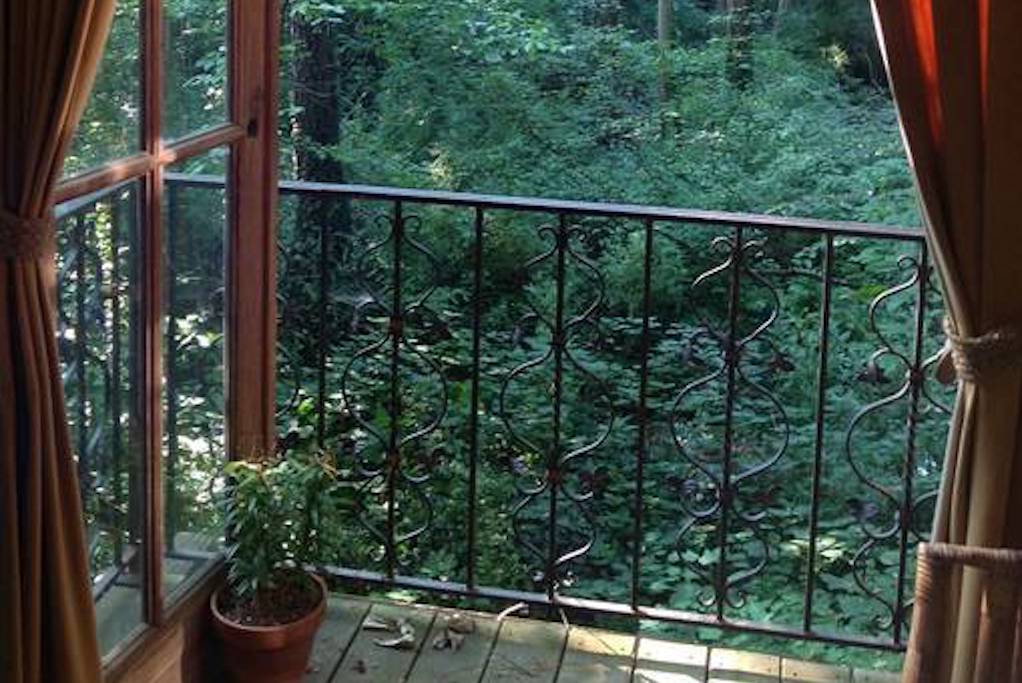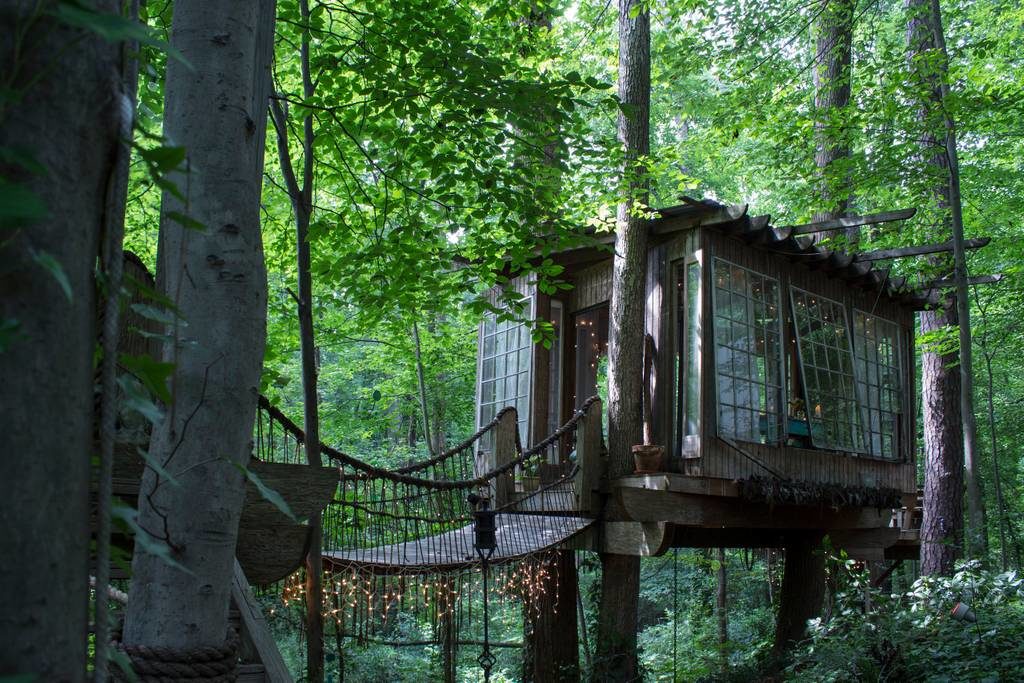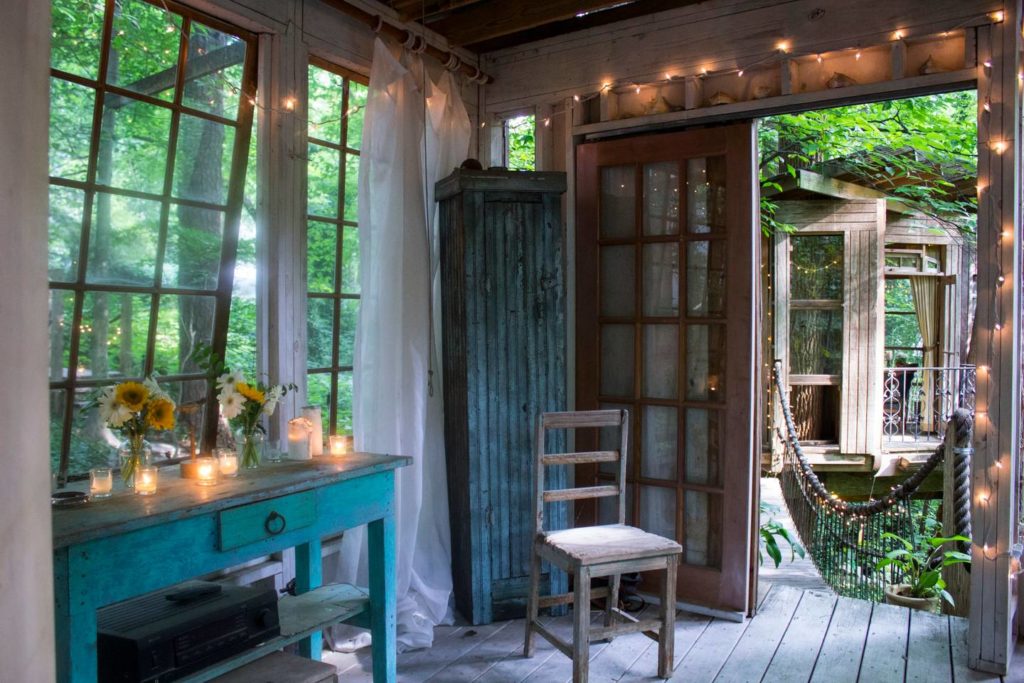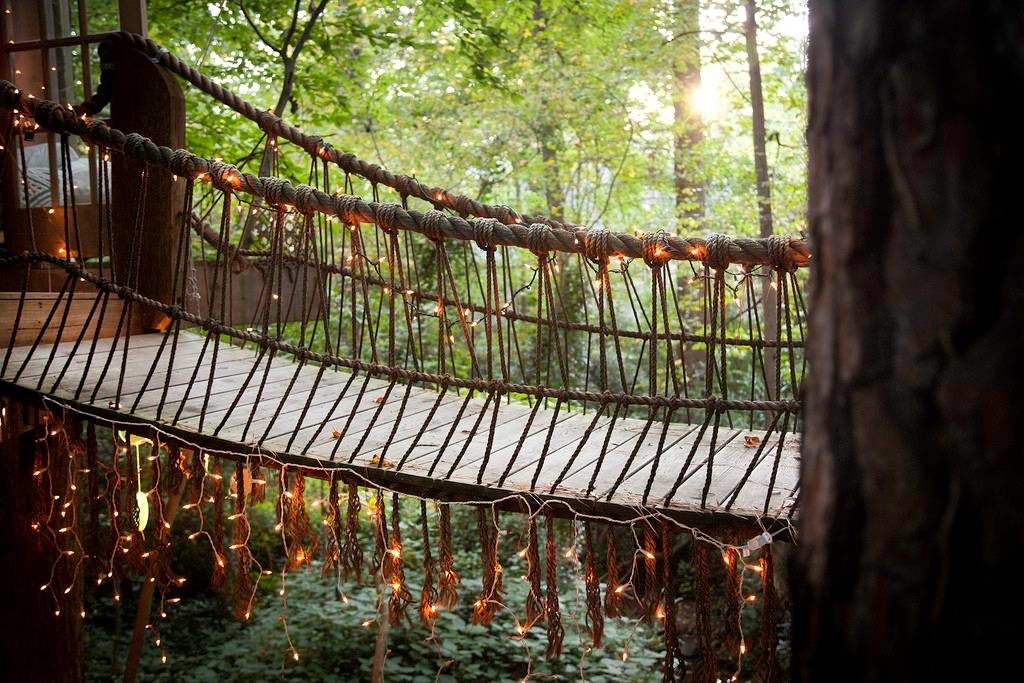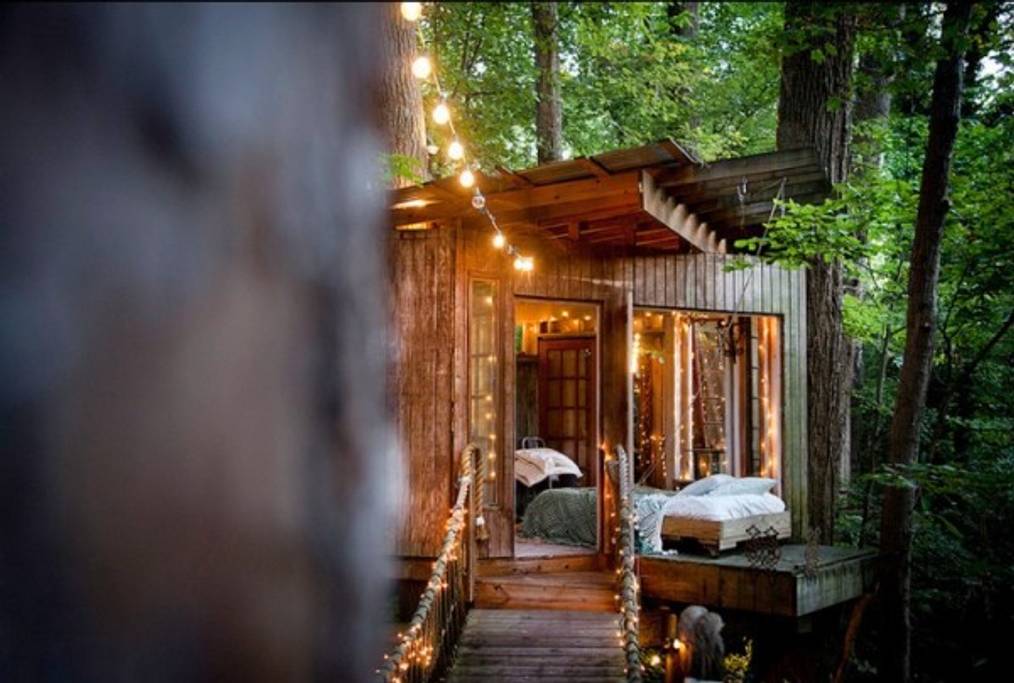 Live your childhood fantasy in this whimsical treehouse just minutes from downtown Atlanta. The treehouse is constructed of 3 separate areas with rope bridges connecting each structure:
Mind is the sitting room with 80-year old windows of pressed butterfly wings.
Body is the bedroom with a bed that can roll onto the platform overlooking the stream below.
Spirit is the hammock deck that surrounds a 165-year old southern shortleaf pine tree.
All 3 structures serve a unique purpose above the forest floor. A couple of photos you can't leave without are:
String lights illuminated at night across the rope bridges
A picture of you perched on the rolling bed
Antique windows opened and tilted out
Angles from below to demonstrate the magical height
10. LUC 22 Boutique Alpine Retreat
Queenstown, New Zealand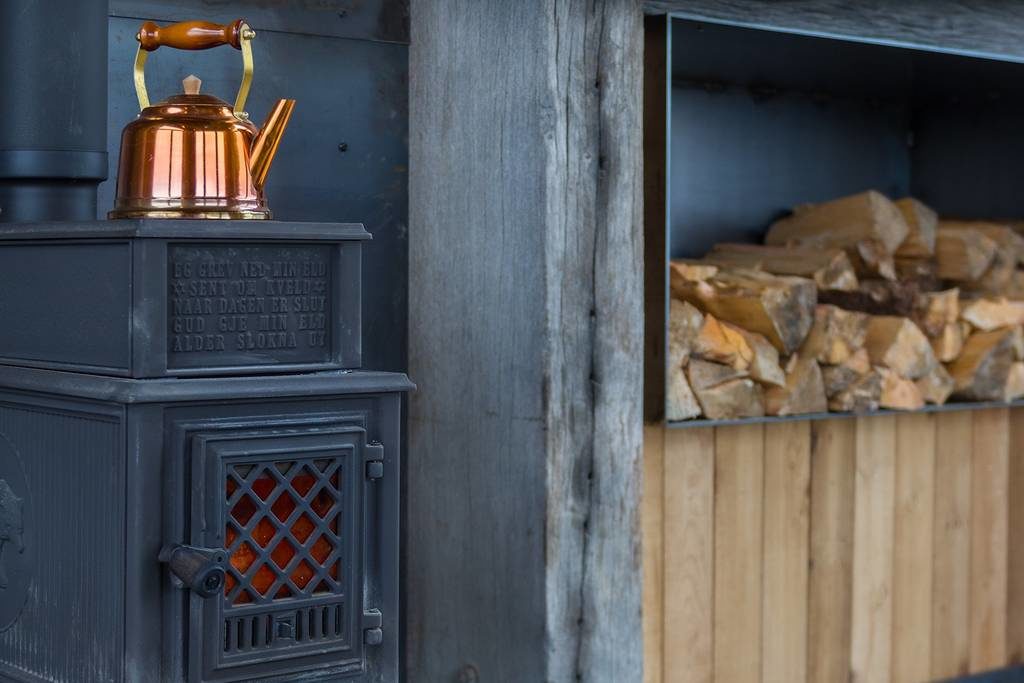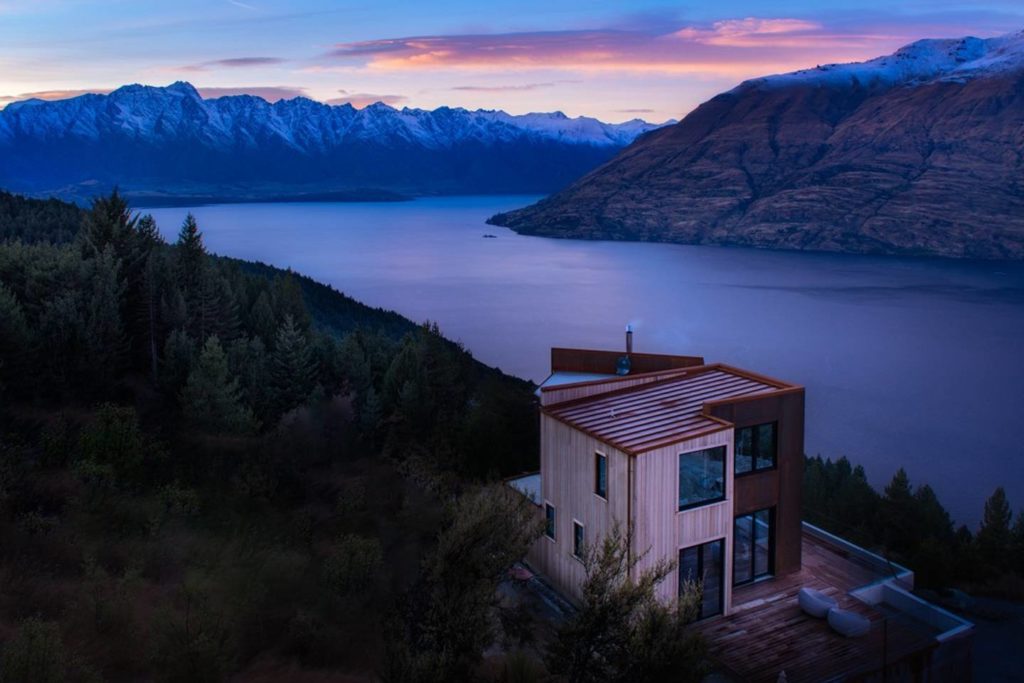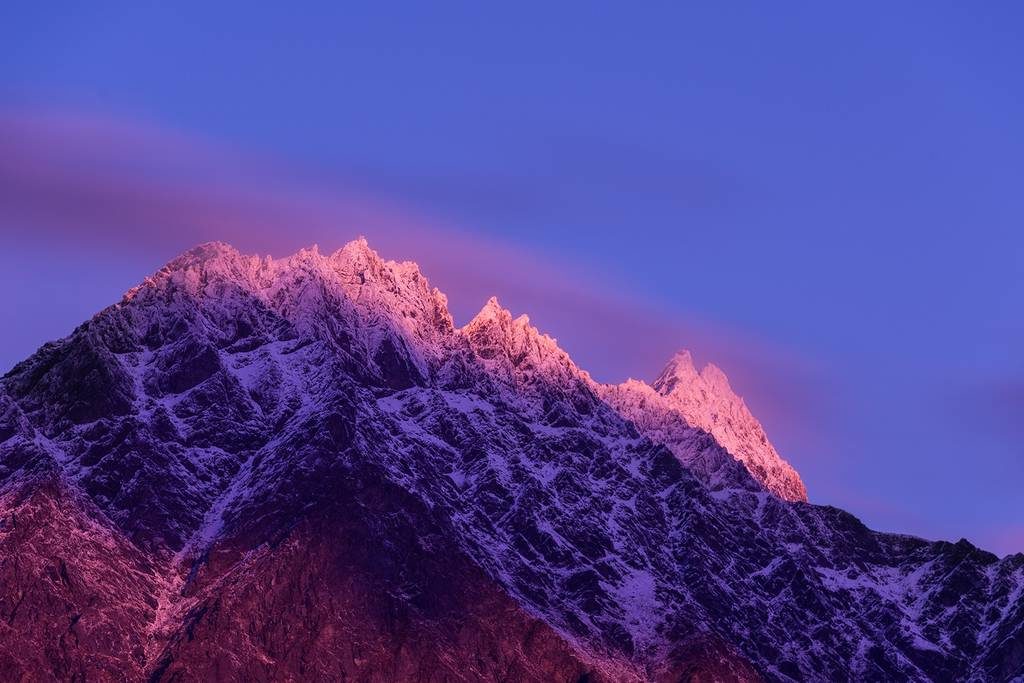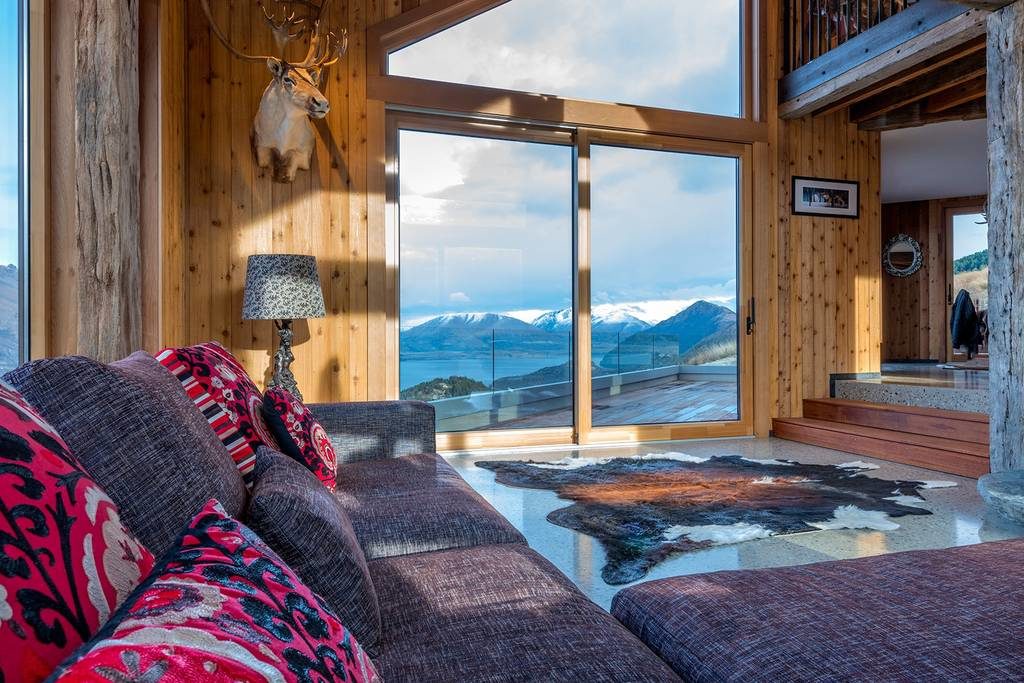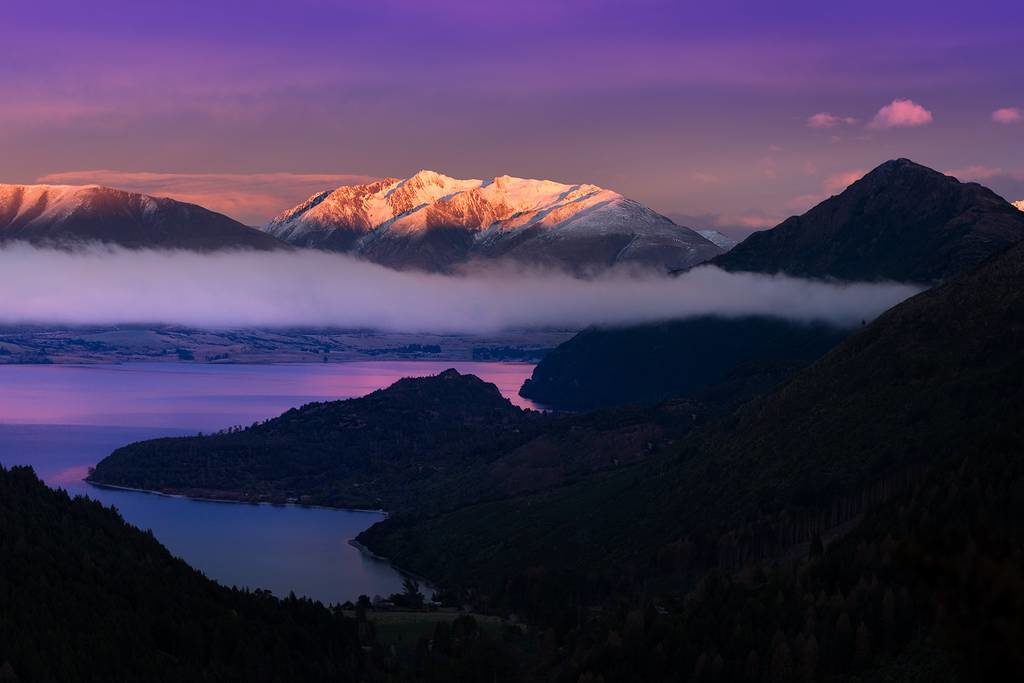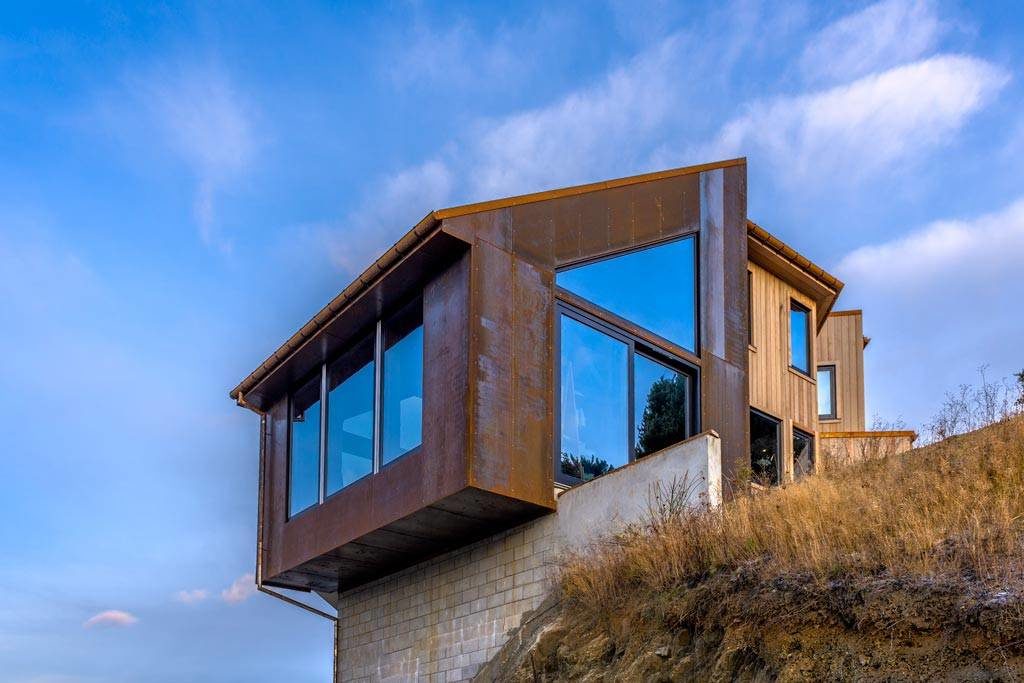 Source: Airbnb
This is it: the most-liked Airbnb photo on Instagram in 2018. (More than 106,000 likes and counting!)
It's not hard to see why. Once you get over the breathtaking mountain views, there's all the modern architecture to take in. Guests who stay at this lakeside retreat in Queenstown, New Zealand, take lots of photos. It would be foolish not to.
This is the perfect place to take a photo of Lake Wakatipu in all its glory. Make sure the lake is at the forefront of your frame, with the mountains in the background. You won't need to apply a single filter with glorious sunrises and sunsets.
Add to your photo collection with subjects like:
House's architecture from multiple angles above and below
White capped mountains reflected off of the lake
Your private chef preparing a meal for you
Stunning view from your charming bedroom window
These are just some of the most photographed Airbnbs in the world. Have you been to any of them? Know about a property that deserves a mention? Let us know!
Creating your first project?