Nov 6th 2023
The latest Mimeo Photos update makes it easier than ever to create your own calendars. If you make calendars each year, this update will save you tons of time by preserving all of your custom events.
Now, you can change the year of your calendar project while keeping your personal events, like birthdays and anniversaries. That means you can use last year's calendar as a template for the coming year – no more time spent re-entering your special dates, because they're already there!
Before getting started, ensure you're running the latest version of Mimeo Photos for Mac by visiting the Mac App Store to check for an update. Once you've updated the app, you're ready to customize your calendar.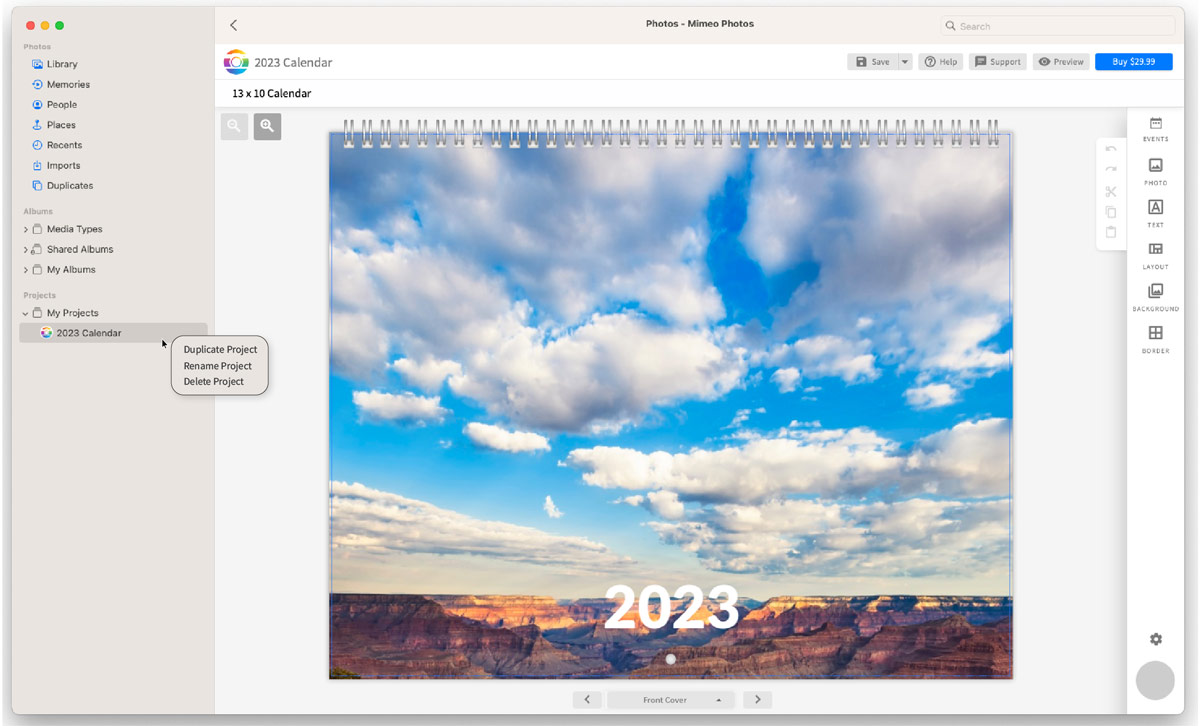 Step 1
Duplicate your existing calendar that already includes the special dates you've added. To duplicate your project, right click on its name in the My Projects list and select "Duplicate Project." You can rename your new project in the My Projects list by right clicking on its name and selecting "Rename Project."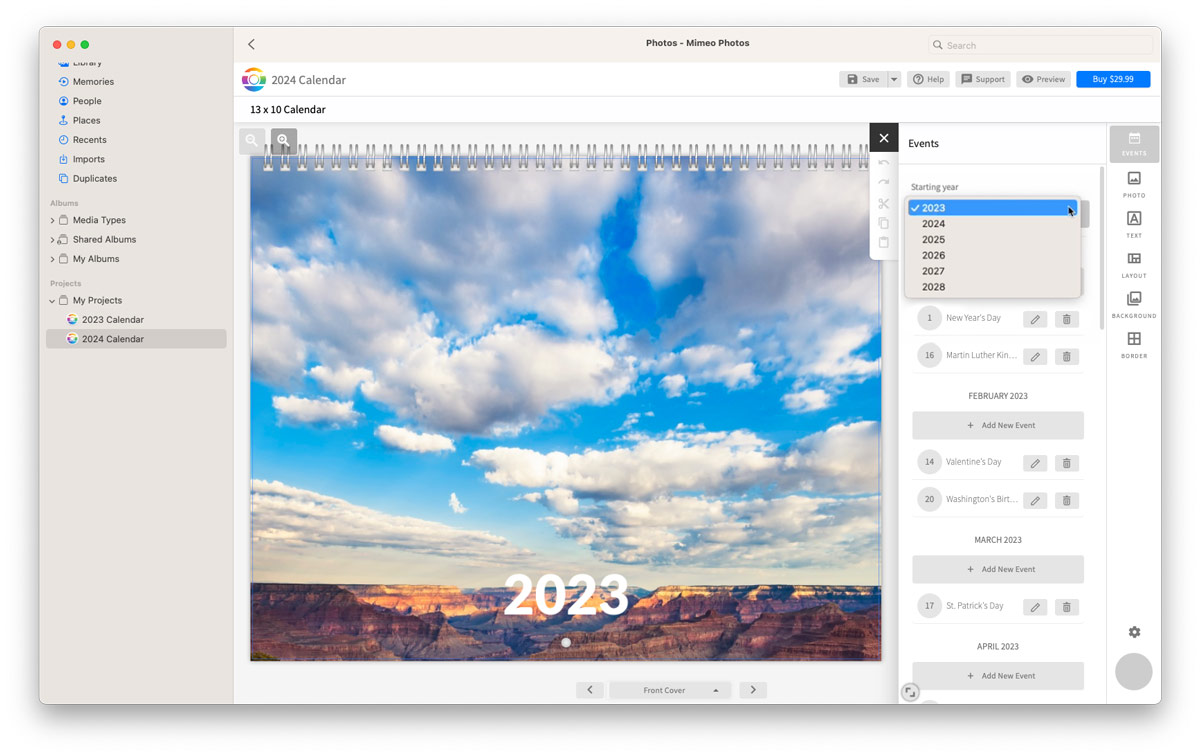 Step 2
Then, in the toolbar on the right, click the Events button and simply change the Starting Year of your new calendar. The calendar will update to the year you selected and all of your events from last year are now carried over to the new year!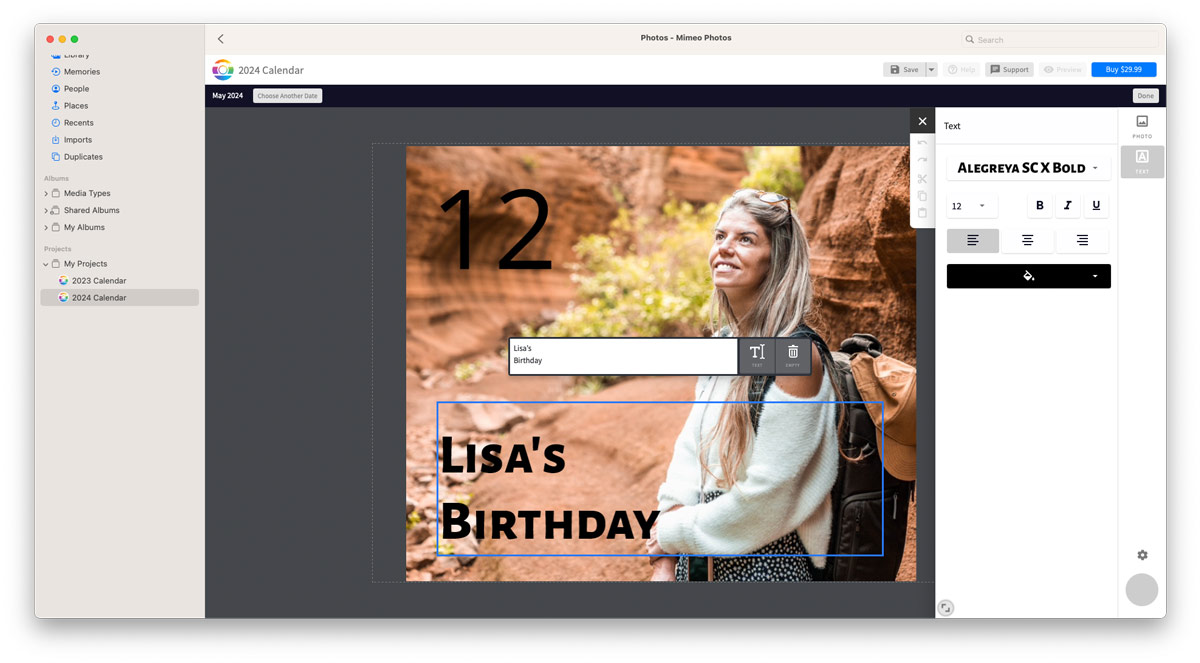 Step 3
You can now customize your calendar by changing the title, images, layouts, and even adding additional new special events that weren't in your previous calendar.
Enhance, Edit, Elevate
Have an event that you'd like to delete? Just click the trash bin icon and you can remove it. Click the pencil icon on any event to insert an image or fine-tune the text. Experiment with fonts, sizing, alignment, and color to create a look that perfectly matches your unique style and preferences.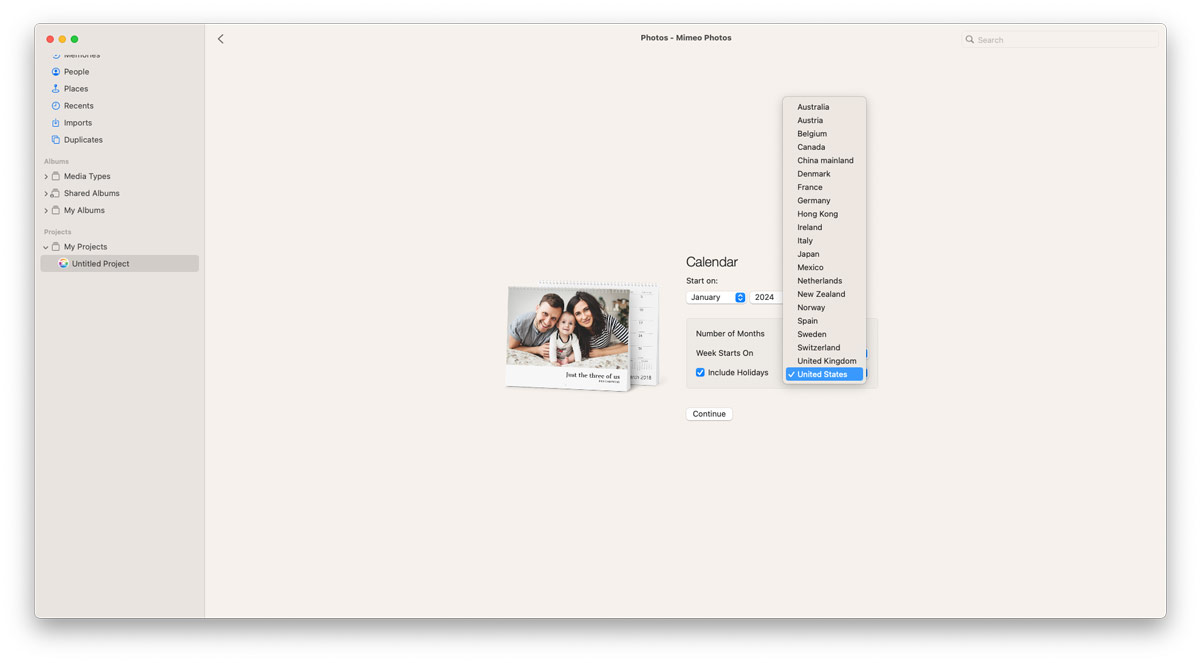 Local Holidays Now Available
This update also includes local holidays for our supported countries. To use these local holidays in your calendar, simply pick the desired country from the Holidays menu while creating your calendar.

Create Your Own Calendar
Ready to create your own calendar? Start from scratch or duplicate last year's project to get started today! Mimeo Photos offers three easy ways to create custom projects:
Creating your first project?