Dec 13th 2018
New Year's Eve is a time to celebrate the arrival of fresh opportunities. Whether your year was one to remember or one you'd rather forget, saying goodbye to it brings people together in hope and optimism. The perfect New Year's Eve photo captures this spirit of togetherness, but capturing this important image isn't always easy.
People like to have fun at this time of year. They like to mingle, socialize, and talk about the future.
However, getting people together to pose for a photo can be a struggle, but there are a few tips you can use to make the process a lot easier.
1. Keep Things Natural
New Year's Eve isn't like a graduation or a wedding. It's not about a single person or couple; it's about a group of people in the moment. Rather than getting people to pose awkwardly for photos when they'd rather be dancing, roam around the party and look for opportunities.
The images that capture the essence of the New Year are those that show people living in the moment. Look for revelers dancing, singing, or embracing. Look for tender moments between two people, and raucous moments between several. And, importantly, make sure you're also having fun.
If you're involved in the frivolity, the photo opportunities will come to you.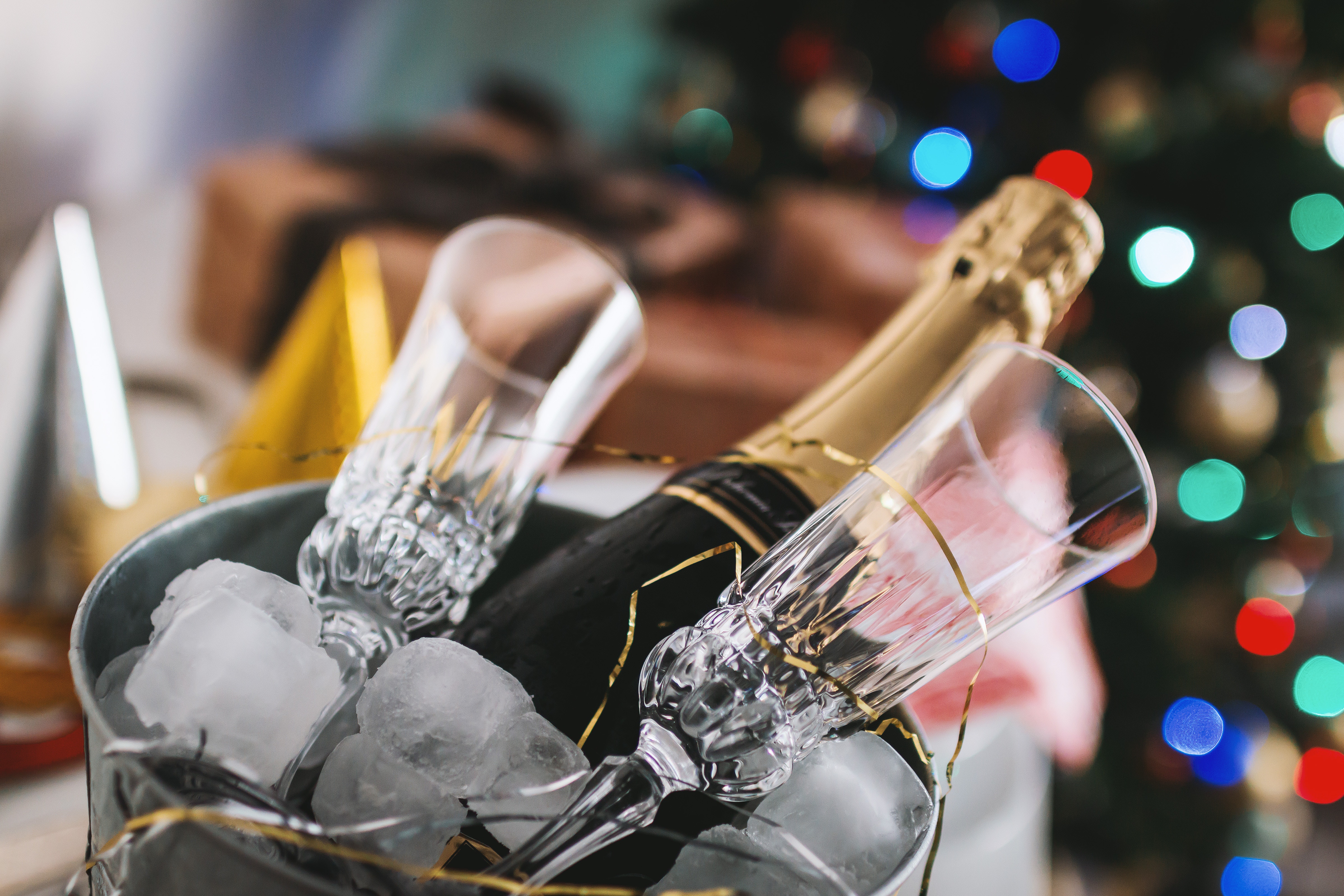 2. Experiment with Angles
A great way to capture the essence of a New Year's Eve party is to take lots of POV photos. Imagine the camera is a person, enjoying the celebrations with everyone else. If you can execute these photos correctly (and you will with some practice), anyone who looks at the photo will feel like they were there.
But don't be afraid to go high or low. Stand on a chair, and take a photo of partygoers from a height. Similarly, crouch down and shoot a photo from below. New Year celebrations are all about fun, so have fun with your experimental shots.
3. Fill the Frame
New Year's Eve is about people coming together, so people should fill every shot you take. Ideally, you should be filling every frame with revelers -- which is something you can perfect with practice.
A great shot for frame-filling involves raising a toast. Get two people to raise their champagne glasses. Aim to get the glasses right at either edge of the frame, and fill the space with the subjects. This should create a dynamic image in which the people are the stars of the show.
4. Use High-Speed Sync Flash
High-speed sync flash is perfect if you're taking photos at a New Year's Eve party filled with strobe lighting, lasers, and color. You'll be able to capture all of the colors being bounced around -- without distorting the subjects in the frame.
The use of long shutter speeds and a high-speed sync flash will also capture people dancing, without the blurriness usually caused when capturing moving objects. This particular camera function should make it possible to take fantastic shots of people on the dancefloor… swathed in psychedelic light.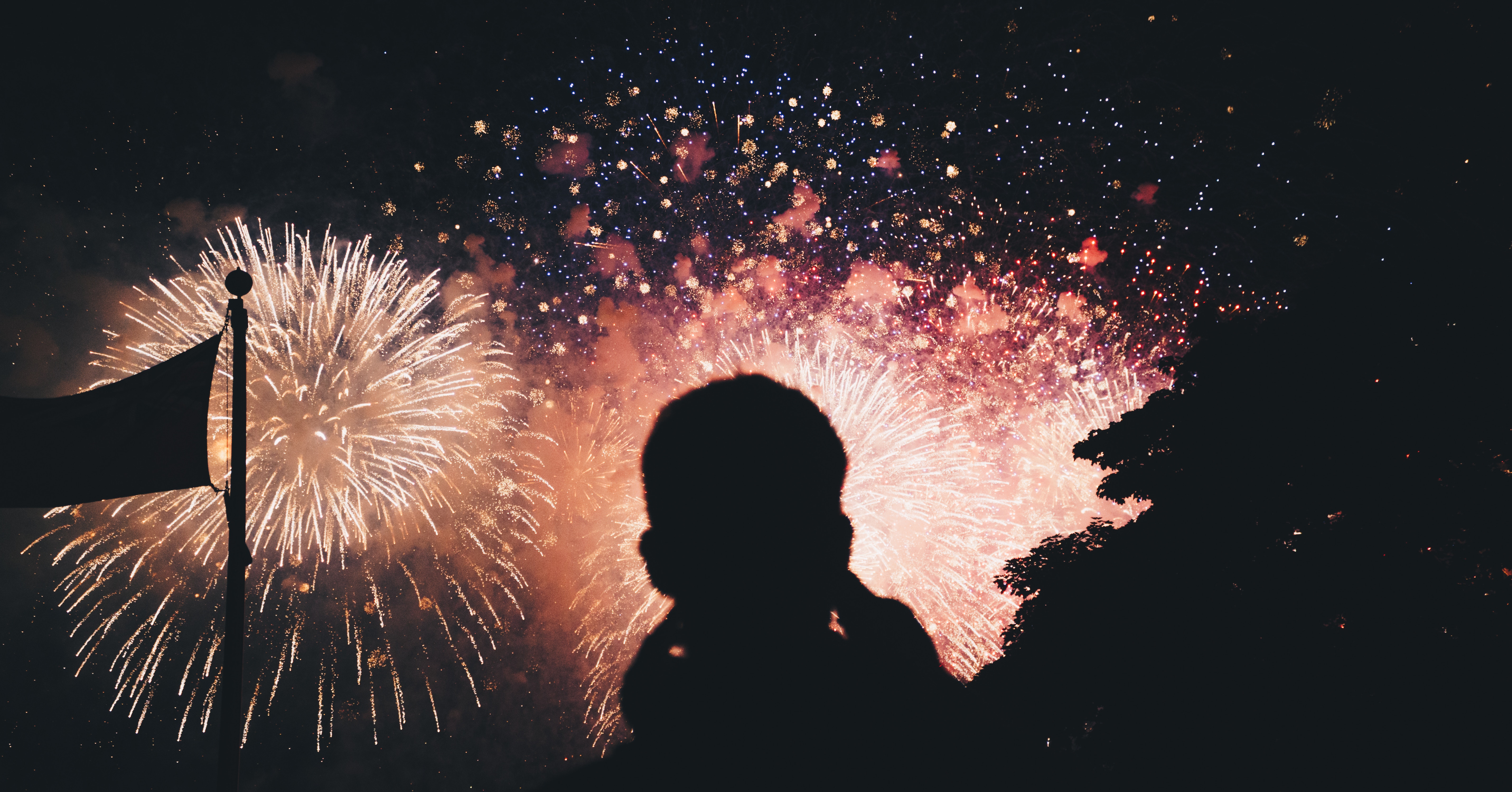 5. Take it Outside
Try to get people outside for a few shots just after midnight. Whether you're taking a few group photos or capturing some spectacular fireworks as they explode, this is your opportunity to commemorate the very beginning of a new year.
If you decide to take photos of fireworks, use a tripod to keep the camera completely still at the point of capture. A powerful zoom lens is a must, as is a remote release device. You'll also need to select a long shutter speed and an aperture of at least f/10.
Try not to be too rigid in your approach to taking New Year's Eve photos. If you have fun taking your photos, the results should capture the essence of the evening perfectly.
Creating your first project?