There are ample opportunities to snap pictures during family vacations, reunions, and simple get-togethers. You can capture these moments and share them with others through your social feeds, holiday cards, and photobooks.‍
But how do you get an amazing shot? Check out the tips below for taking the perfect family pictures you'll want to share with everyone.
How to Coordinate Your Family Wardrobe
What you wear can make or break a family photo, so coordinating your wardrobe is important.
Here's what to consider:
Comfort: Ideally, your clothing should be comfortable. Select items that your kids will be able to move around in.
Color: Don't dress everyone in the same color. Instead, opt for colors that go well together. You may want to use one color palette for adults and another for kids, or one for boys and another for girls. You'll look more put together if you use colors that work together.
Season: It's impractical to use thin dresses on a cold autumn day, so dress for the season. Certain colors are also associated with seasons and you may want to use them.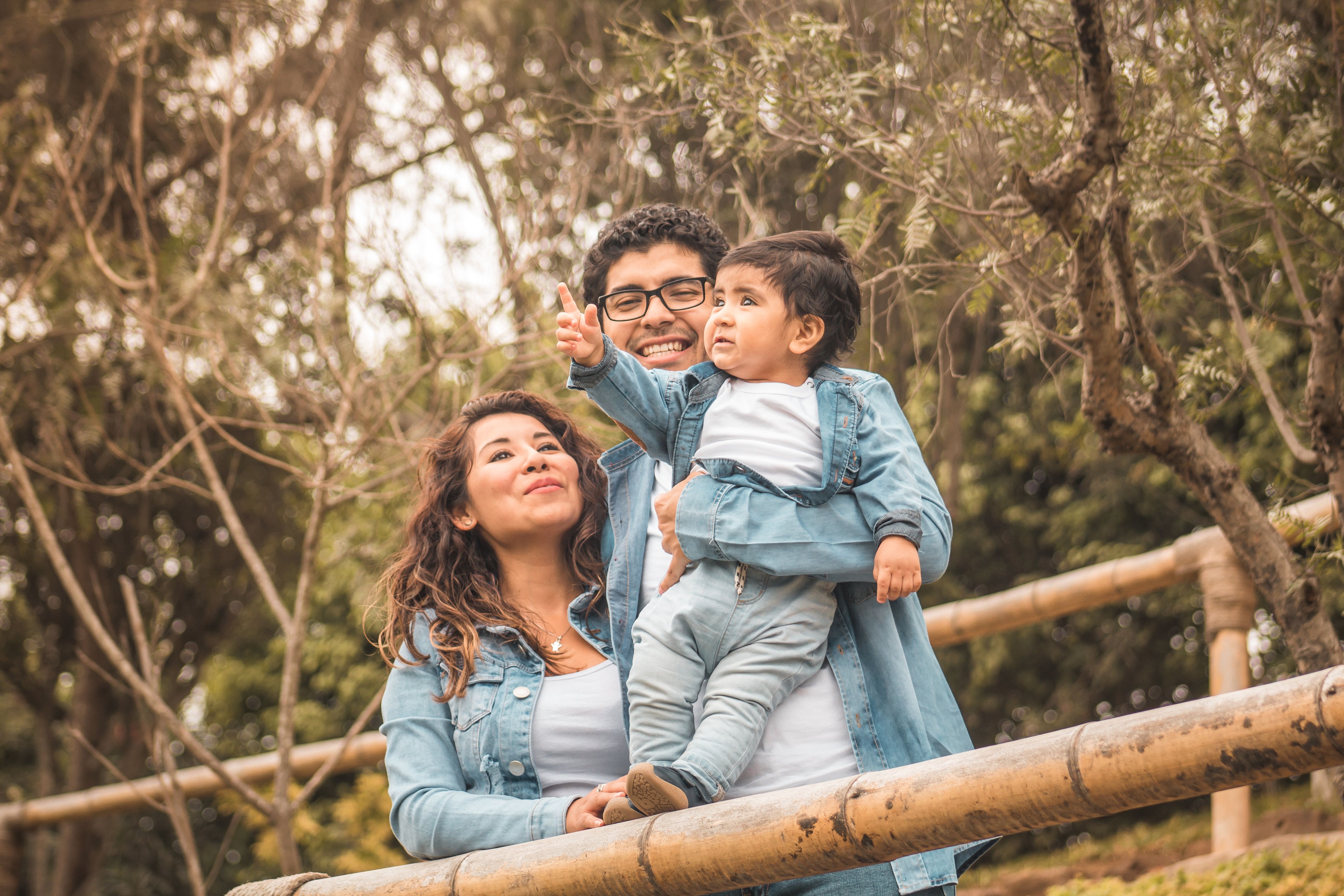 Carefully Decide on the Photographer
In most cases, it's best to go with a professional photographer for your family photo shoot. Snapping pictures on your smartphone will not garner the same quality as a professional photographer.
Keep in mind that you're not just investing in a photographer's professional equipment. With a professional, you're also getting:
Creative direction
Expertise
Photo editing
Research who is available in your area before hiring someone. You should take a look at their portfolios, as well. If you have a friend with amazing family portraits, ask them who the photographer was.
Look for someone who has the experience with location shoots. The photographer should be professional and should have a portfolio.
Choose the Perfect Setting
The setting is just as important as what you wear and who you choose to take the photos.
Outdoor settings offer plenty of natural light and a more dynamic background. Consider local landmarks - like fields or parks in your area - that serve as great backdrops.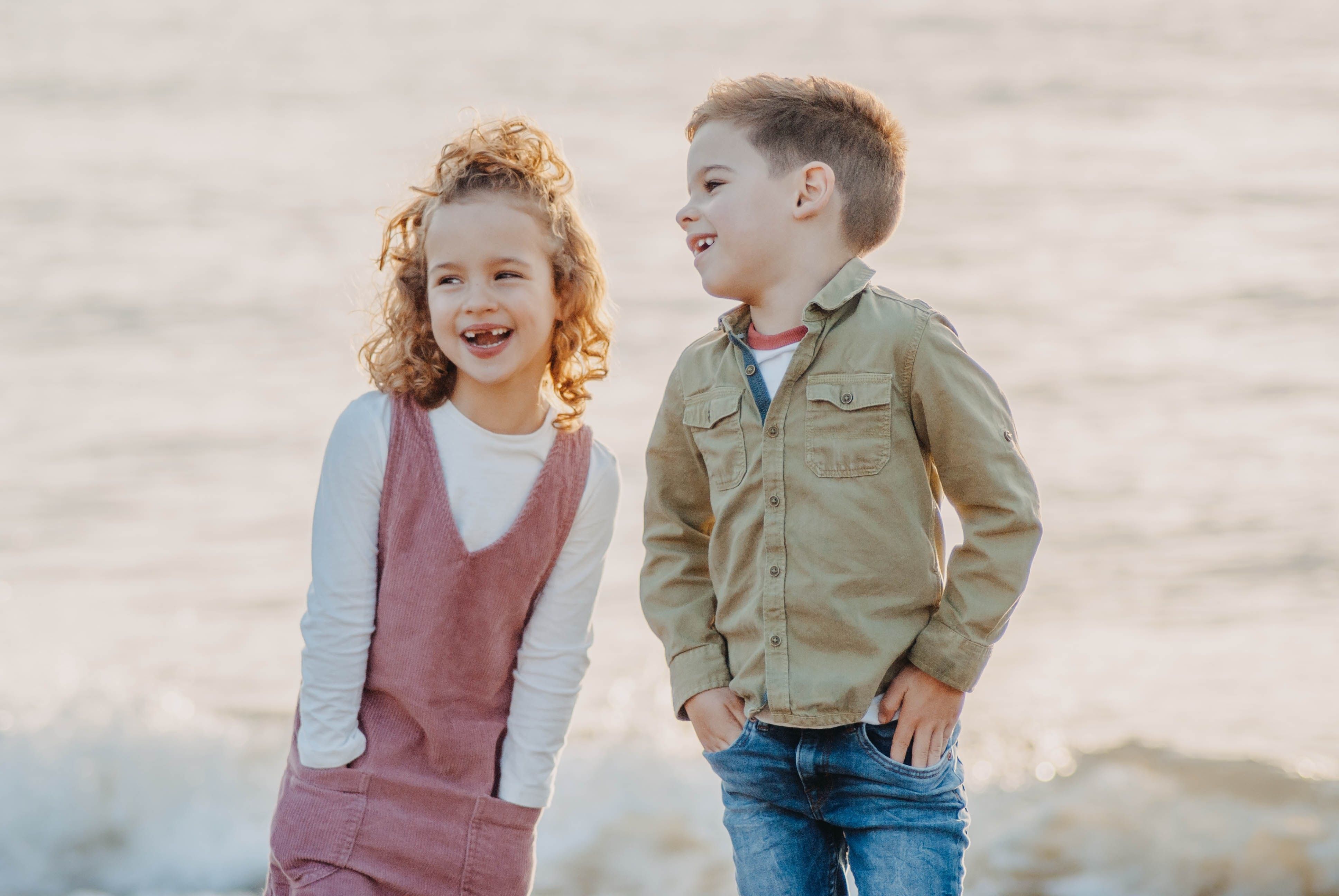 Have a Backup Plan
You should look for a location that offers a variety of elements. For example, a beach may offer waterfront possibilities like:
Driftwood
Horizon over the ocean
Beach grass
Sand dunes
Boardwalks
The more options you have for variety in your backgrounds, the better your photoshoot will go.
Variety also provides room to improvise. If the weather proves to be overcast you'll have multiple spots and angles to take shots. In the beach example, you can use the sand dunes as a backdrop rather than an overcast shoreline.
Make the Shoot Fun for Everyone
A family is often full of different energy and emotion - yours is unique. Stiff posing while staring at the camera loses a lot of natural emotion. Capture your family's energy and cohesion.
Don't be afraid to let your kids run around a bit or play with elements they find at the shooting location. Some of the best photos are of families engaged in an activity. Don't forget to take advantage of your surroundings.
Take Multiple and Different Shots
Make sure you mix up the shots. Get a mix of images with different family members. You will have more images to choose from after the shoot. Take a favorite and include it on your next holiday card or include all of the photos you like best in a photobook.
Creating your first project?