The countdown to Valentine's Day is on. This year, make it a momentous occasion with photos right off of your camera roll. Whether you're shopping for your significant other, friends, or family, here are 10 ideas to get you started.
1. Make an Instagram-Friendly, Square Photobook
Give those Instagram posts of the two of you together more than a double-tap. Collect your favorite shots from both of your feeds and curate your own collection. When you're ready, airdrop them to your computer and turn your digital album into a photobook project.
You'll love the ease of adding your Instagram photos to a square format. And, they'll find that they're drawn to pick up this volume again and again — just see the science.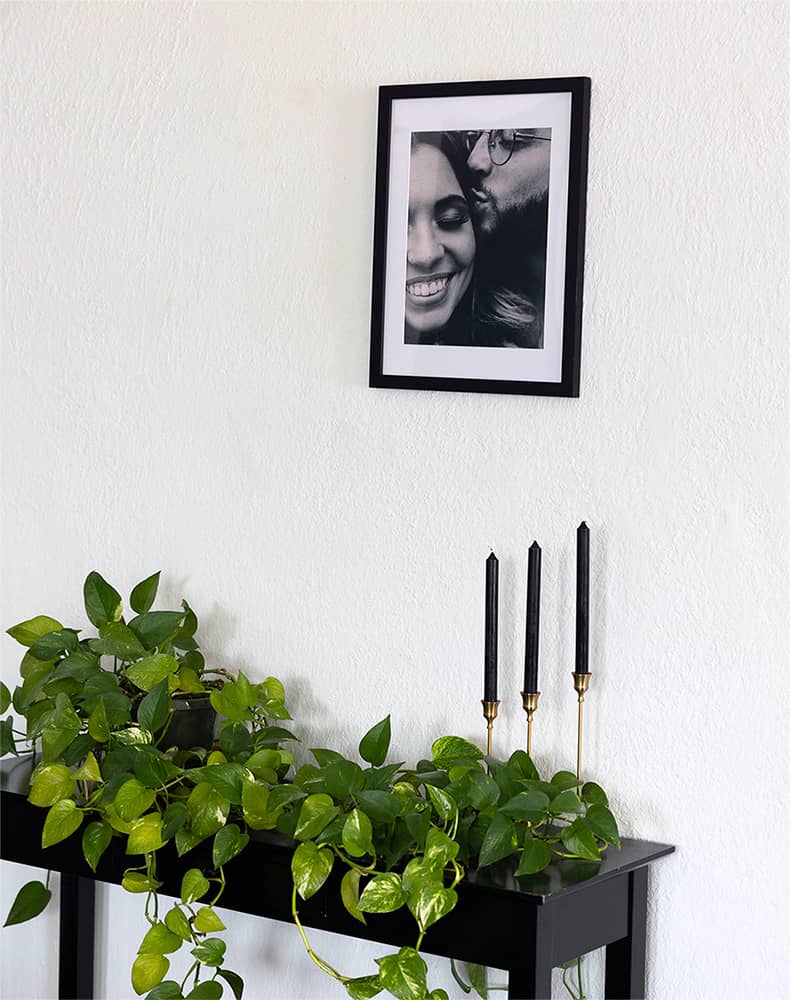 2. Print Your Best Shots
Put forward your best moments with a set of photo prints to share. Photo prints are great gift items for a variety of audiences. Keep in mind that you want the recipient to display the photo. Try out these ideas based on the recipient and room: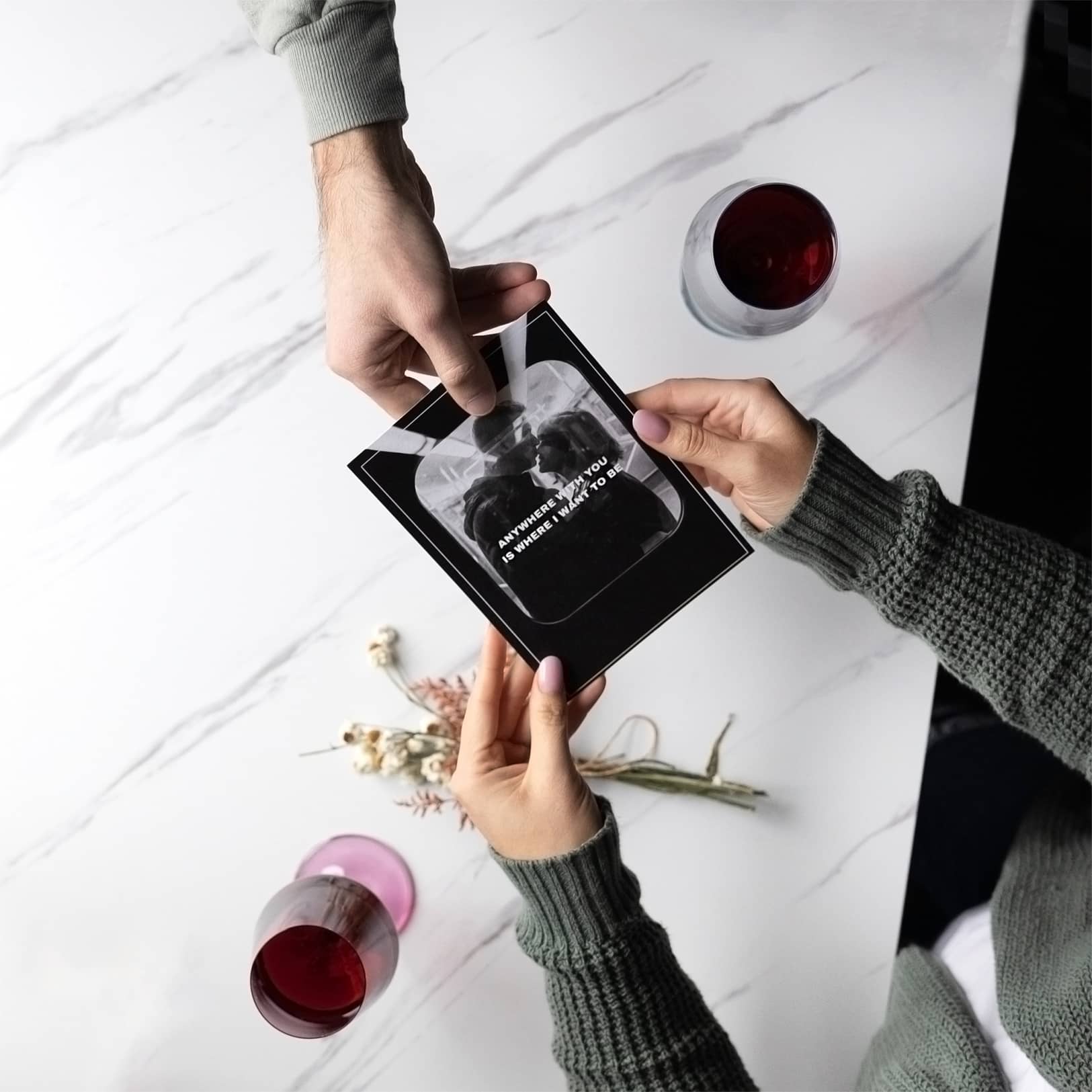 3. Send a Custom Postcard
Turn a photo card in to a postcard you can drop right in the mail. We recommend our flat landscape option in the "Focal Point" theme for a classic look. Be sure to reserve space on the back for a letter stamp and the address line on the right side. Using the space that's left on the left-hand side, handwrite your personal message.
Check out our full list of themes and ideas to make a gorgeous set of postcards.
4. Use Wall Art to Tell a Story
Wall decor adds unique personality to any room. One way to help share your love story is to add multiple pieces to a single wall. First, decide on what photos you want to display. These could be from the same occasion or from multiple.
Your photos will influence the wall decor format you choose. For warmth, try canvas, and for images that play with distance and perspective upgrade to an acrylic option. Hang them in a particular order with even spacing in between so each shot speaks to the other.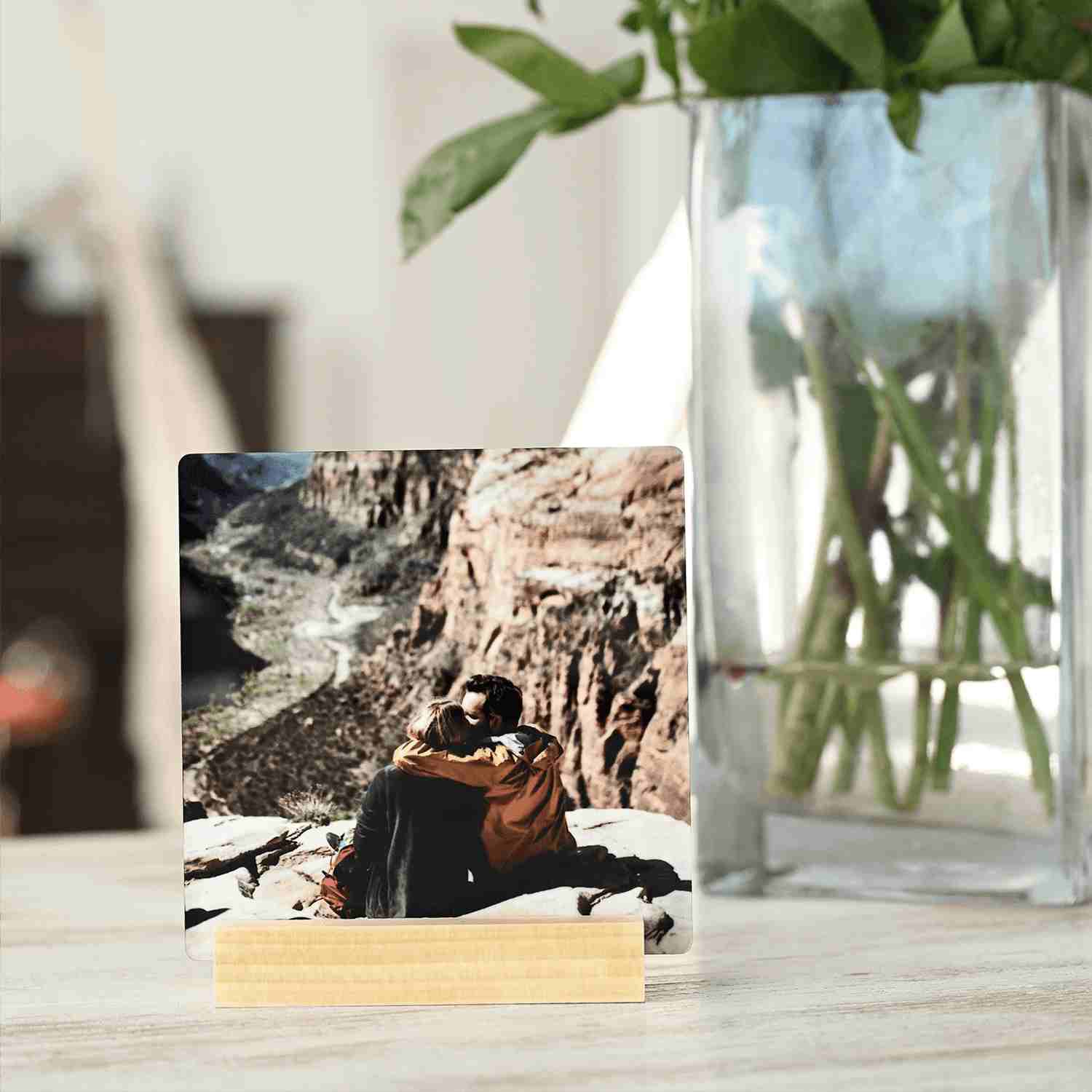 5. Add Lovely Tabletop Decor to their Desk Space
This year, you're likely spending even more time with your significant other as we continue to primarily live, work, and relax at home. Admittedly, it can get a bit frustrating when taking work calls in the next room. Sometimes you just need that little extra reminder throughout your workday to practice patience and mindfulness.
Photo decor for your home office is a subtle reminder that goes a long way. Add some of the most romantic or bespoke moments between the two of you to a tabletop decor piece. The best part? It arrives ready to display with an easel or block.
6. Celebrate Another Year with Another Volume
Earlier in the article, we discussed some of the more "instant" ways to share your love story. But, we're suckers for a gorgeous anniversary photobook. There's something honorable in displaying commitment to one another year after year. Curate a collection of photos from the last 365 days. Travel photos, important occasions, and extra special days are a great way to look back on the past year and forward to the one ahead.
7. Wrap Up in a Blanket
Make date nights at home all that more cozy. Blankets are a practical but beautiful gift that will get a ton of use in your daily life. Your experience streaming the latest movie on Netflix and binging a full series on HBO Max just got upgraded.
Add a photo or original artwork to a custom fleece blanket or woven throw. Since blankets are a home decor staple, make sure the imagery matches the tone of the room and how you'll drape or fold it. Larger images, text, and portraits are great for draping over a chair or couch. Whereas artwork and patterns are friendlier for folded at the foot of your bed or added to a decorative basket.
8. Display a Romantic Message or Lyrics
Nothing makes you feel all that more at home than a loving message that greets you. Display your own messages for everyday display on your walls or shelves. Start a wall decor project and choose a solid color background that contrasts your text well. Keep in mind that you are limited on space — try your best to include no more than 7 words.
9. Send a Teacher Gift
If you have a child in elementary school, you know that one of the biggest activities they look forward to is the Valentine's Day gift exchange. This year's might not look like others before, but there's still a way to say "thank you" to your child's teacher. Gift them a small piece of photo decor for their desk. We love a good hardboard photo print to warm up their area (plus, they're easy to wipe clean!).
Creating your first project?