Feb 1st 2019
Valentine's Day is drawing near, that annual holiday all about love, caring, and (of course) heartfelt gifts. It's important to choose something that's thoughtful, unique and as special as your loved one, which means getting personal. Think outside of the box -- put the generic supermarket roses and drugstore chocolates to the side.
This year, surprise and delight that special someone with a memorable and personalized valentine. Here are some ideas to help you get started: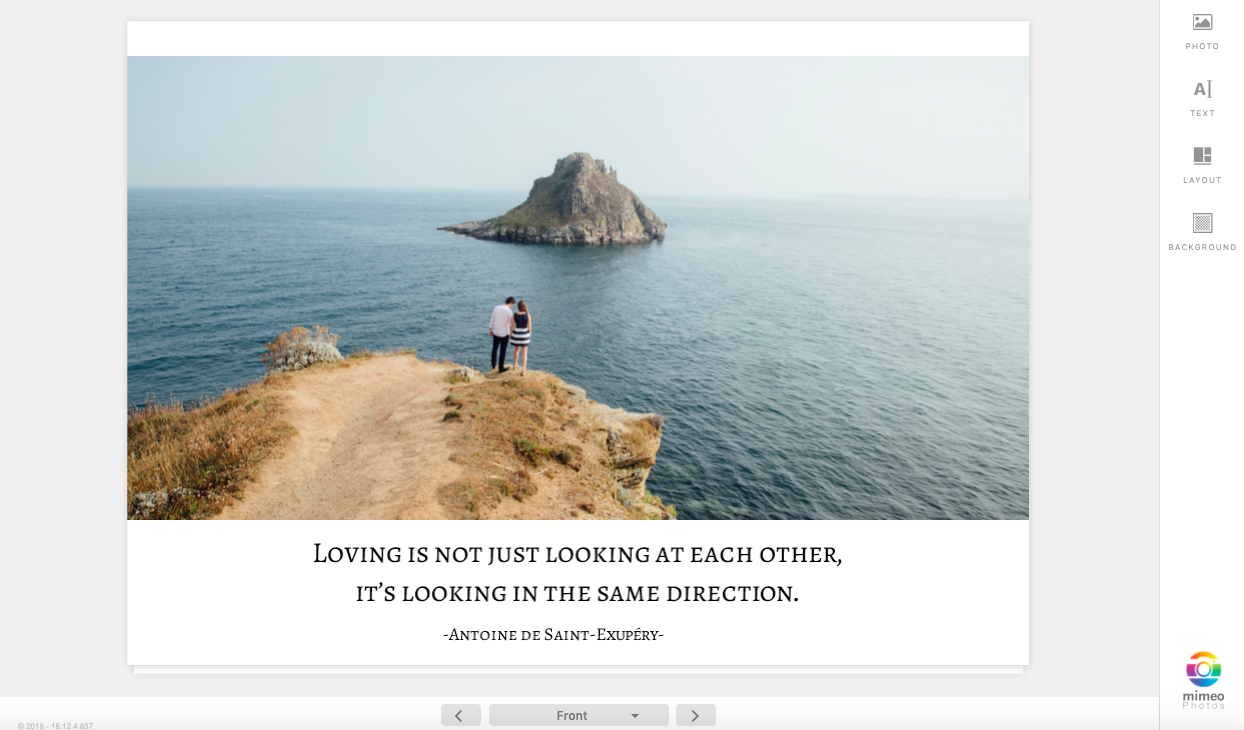 Get Creative with a Personalized Card
Cards are wonderful sentiments. For a small amount of space, you can truly get as creative as you want. Some things to consider when personalizing a card:
Greeting and tone
Color scheme and font choice
Featured photo or photos
To help you get started, browse through some of your old pictures for inspiration. A valentine's day card is very different for a new romance and for a lifetime partnership.
Do you see one photo that you want as the single focal point? Or are there several memories that you'd like to shine? Are there many life stages that you've captured with your partner?
Next, think about the sentiment you'd like to pen. While your photos set the mood your text will help to enhance it.
Tell them your heart soars when she walks into class each Tuesday
Reflect on a special memory that the two of you have shared
Let Mom know you love her for making your favorite food
Thank that got-your-back guy for the early airport pickup
Poetry, lyrics, memories, and new promises add a heartfelt touch. If you don't possess a Shakespearean bent, borrow a favorite line of verse from the masters.
Once you've decided on the message, select a romantic font. Script and calligraphy typefaces are typically sweet.
Try Alex Brush, Dancing Script, and Rochester from Mimeo Photos' font choices to lend an elegant flair. Or, leave empty space on your card to handwrite your own message.
If your photo isn't filling the full card, pick a background color for the front and back. Shades of passionate pink or rosy red invoke romance. Consider the mood of your photos and pick a color that matches or enhances those hues.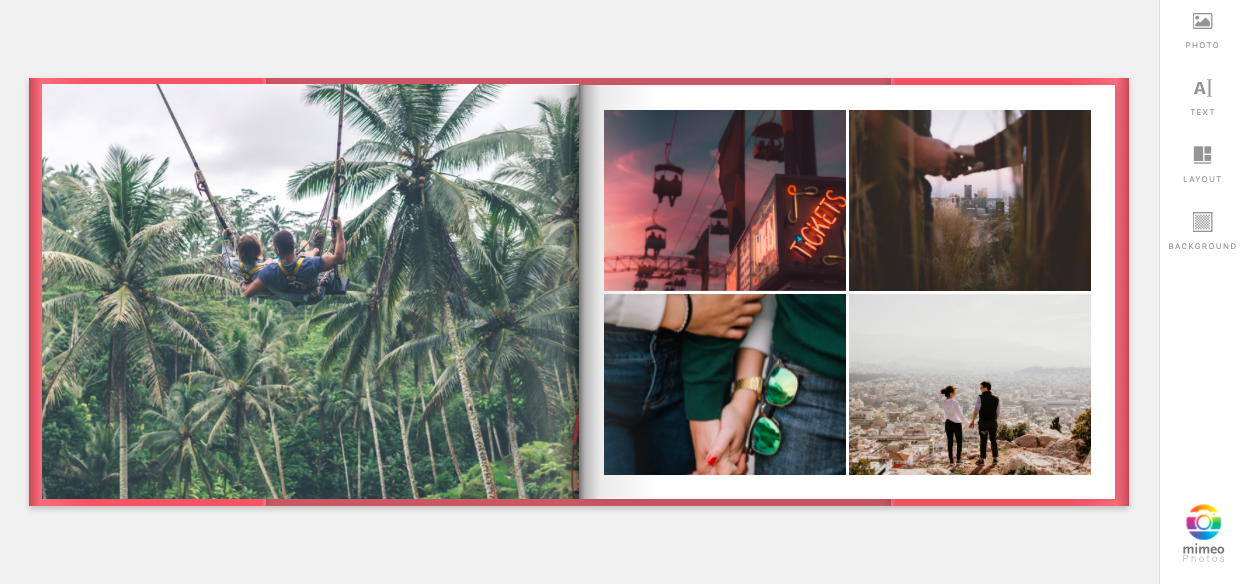 Tell Your Story in a Photobook
Memories of times spent together form a personal narrative. A compilation of these moments capture your shared story when bound between the pages of a custom photobook.
Become the author of your own love story -- whether it's just the start or you've hit a big new milestone. Curate a collection of memories that form the tale of your relationship.
Gather together the big and small details like:
Photos
Concert tickets
Notes and letters
Movie stubs
Wedding vows
A personalized photobook is a time capsule of those special occasions and quiet everyday moments that make your love unique. Make each page unforgettable by adding captions of what you were feeling in certain pictures or sharing special words that were exchanged at the moment.
Be it your spouse, best friend, or romantic partner -- preserve your mementos with a photobook. This keepsake will be a lasting treasure that will be read and re-read throughout the years.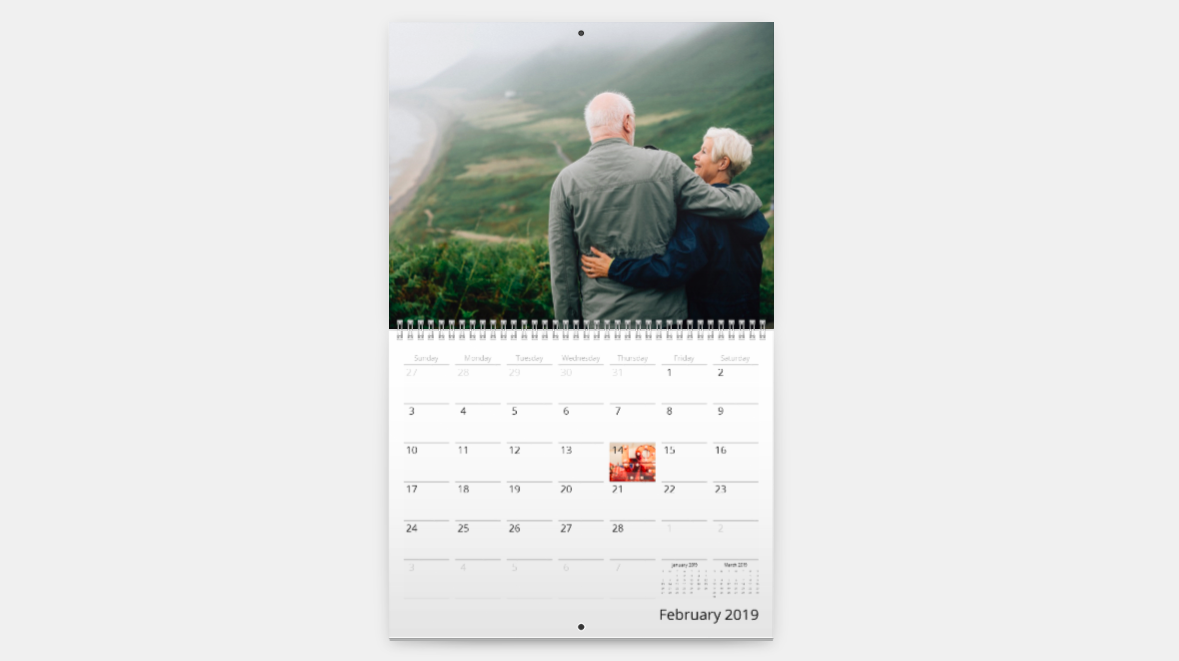 Make Every Day Count with a Custom Calendar
Show your loved one how much they mean every day of the year with a personalized photo calendar. Mark those dates that represent shared moments to savor. Highlight anniversaries, birthdays, and significant occasions with custom photos and silly notes to transform fleeting moments into cherished memories.
Choose a favorite image for each new month, or make a photo collage. With a dozen large display options, from January through December, you'll create a lasting snapshot of memorable times that show how much you care.
This year, make your Valentine's Day gift stand out by creating a personalized gift sure to touch the heart. Celebrate the special people in your life, from romantic loves to forever friendships, with a personalized photobook, calendar or greeting card that speaks directly from the heart.
Creating your first project?