There was a point in time when photo management only involved taking 24 pictures per roll, getting them developed and then choosing a shoebox or photo album for storage. With over 1.8 billion digital images uploaded to the internet daily, though, it's obvious these times are long gone. Fortunately, photo management software has picked up the slack.
The sharp uptick in photos we take means software options were the only viable solution for photo management. And as it turns out, there are a variety of options to choose from. Regardless of your specific needs, there are a few specific steps that can lead you to the best photo management software.
Consider Storage Capacity
Many people take photos of just about every moment in their lives. Conversely, there are those who rarely break out their phones for a quick snap. When looking at these two types of people, it's pretty obvious that their storage needs will greatly differ.
Of course, choosing the larger storage option can't hurt even if saving photos is a rarity in your life. There are several photo management software options out there that have large capacities and can be either downloaded or used online for free. One of the better free options is Zoner Photo Studio.
It's important to note, though, that even "free" options aren't always fully free. Many offer a certain capacity at no charge, but if you want to store more images, you'll have to pay. Either way, look into each of your options to see which capacity and price point meet your needs.
Here are a few free options along with their capacity offering:
Do You Need Editing Tools?
From looking at the above list with capacity offerings, it seems pretty obvious that choosing the free software management software with the highest storage capacity would be the best move.
Right?
Unfortunately, this isn't always the case. If you need editing tools, for instance, bigger might not always mean better. When it comes down to it, most of your options will only help you store and organize images. You'll have to delve deeper for great editing abilities.
Google Photos offers some basic editing features, but they aren't typically anything to brag about. Take a moment to check out Adobe Bridge CC. It's an online option, and it allows for easy photo manipulation.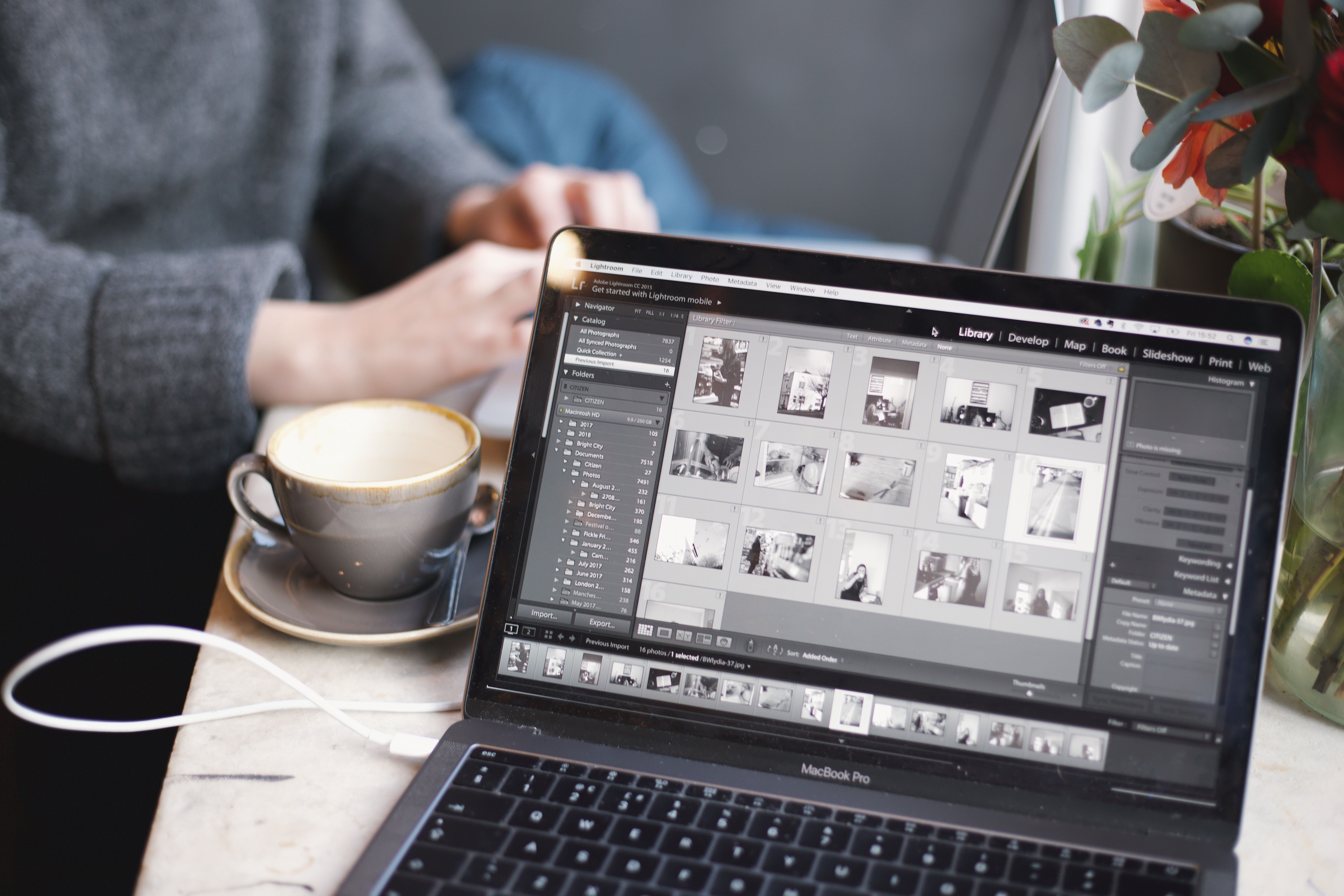 Do You Want to Print Your Photos?
Many people are perfectly fine with simply having access to their photos at a moment's notice. To be sure, having every important memory in the palm of our hands is something special. Of course, there are some photos that demand more.
What if you want that wedding picture to adorn a mug for an anniversary gift? Will your picture from the Grand Canyon look great above the fireplace mantel? In these instances, it's necessary to find a photo management software option that incorporates printing.
Fortunately, there are several tools out there that allow you to print your images in a variety of ways. One of the most popular is Apple Photos. If you're a Mac user, you can print the images stored in Apple Photos directly through Mimeo Photos. The simplicity behind this process appeals especially to those who like printing most of their pictures.
Photo Management Software Organizing Features
Some of the more basic photo management software offerings simply allow you to sort your photos by a few specific traits. These typically include event or subject, but for some, your images will only be sorted by date. Fortunately, many of your options go above and far beyond these basic functions. Here are some great organization features offered by some brands:
Adding keywords and tags
Giving photos color labels
Attaching numerical ratings
Organizing by faces in your photos
If you have a huge assortment of photos that need organizing -- or simply want a variety of ways to view your images -- choose an offering with more complex organization features. This will allow you to sort your pictures and scroll through them in a way that suits whatever your needs are at a given time.
Do You Need Integration Options?
Most people only need storage and basic image manipulation tools when using photo management software. If you pride yourself on being a bit of a photog, however, you likely use tools such as Photoshop to get the perfect image. If this is the case, your selected management tool will need integration capabilities.
Due to the popularity of Photoshop among photographers, there are several available photo management options that integrate with the program seamlessly. Adobe Lightroom is the obvious choice here since it's made by the same people as Photoshop, but again, it's important to consider all your needs and what each option has to offer.
Choosing Where to Store Your Photos
One of the biggest decisions you'll make regarding photo management software is where you want to store your images. You once only had the option to put files on physical storage devices, but the advent of cloud computing changed this forever.
Every photo management tool requires your images be stored either on your own hardware or in the cloud. There are benefits to doing both, but if you don't have a backup for your photos, it's certainly best to use a cloud option. This will make it much more difficult to permanently lose your photos due to accidental deletion and the loss or destruction of a device.
Choose the Best Photo Management Software
Choosing the best photo management software isn't rocket science, but it is important to know your options and what each has to offer. Most people have thousands of images they've deemed important enough to save, so choosing a storage platform is like entrusting your history to a device. Just make sure you're choosing the right one.
Creating your first project?