Jul 18th 2019
As the leading replacement for Apple photo projects, Mimeo Photos is happy to help you capture your memories and make them last. Prior to Apple discontinuing its photo printing services, Mimeo Photos supplied the brand's consumers for a decade with the final print product.
Now, Mimeo Photos continues to offer the exact same premium quality photo print projects. If you have an existing Apple photo project you can export its PDF to print through Mimeo Photos. Read on to learn how to convert your existing Apple photobook, card, or calendar to print with us.
1. Convert Apple Photo Projects into PDFs
Since Apple Photos discontinued its photo print services in late 2018, Mimeo Photos has allowed its customers print past Apple Photos projects through its Apple Photos Project Ordering Service.
In order to use the PDF ordering tool, you must first export a PDF of your Apple Photos project. Creating a PDF of your photo project is easy.
If you've already created your book, find it in the My Projects tab.
Click File to open up the menu.
Select Export from the menu and Export Book as PDF… (If you selected a card or a calendar in Projects, the menu will read Export Card as PDF or Export Calendar as PDF.)
The Save As option will ask you to name the file and choose where to save it.
Check the Export production PDF checkbox.
Click Save.
Access the multiple ways to convert your Apple Photos project into a PDF with these handy tips.
Note: When exporting a PDF from an Apple or Mimeo photo project, you will not be charged for clicking the "Buy" button. Purchase is required only when ordering a print photobook, card, or calendar.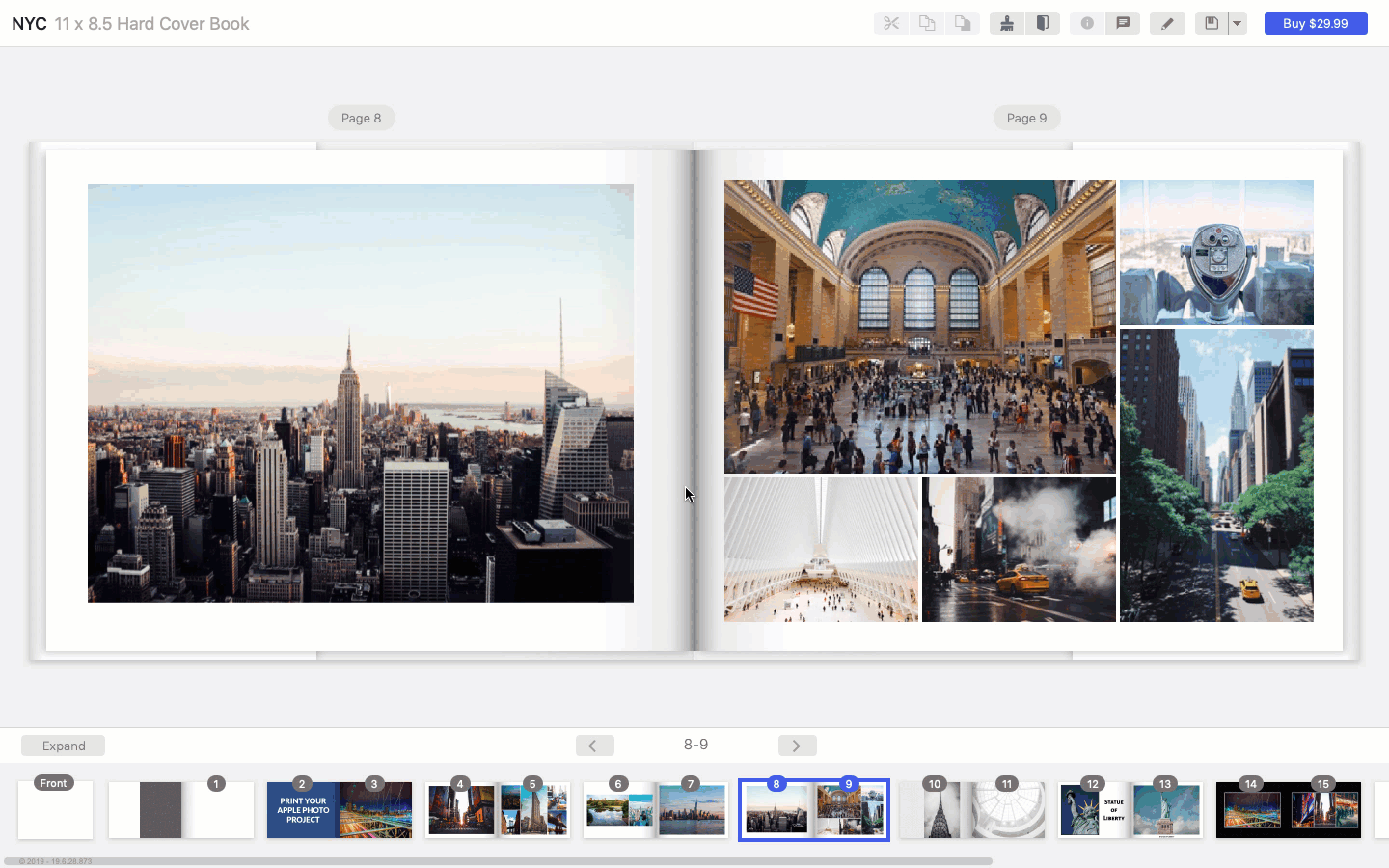 2. Print Your Apple Photos Project
After your PDF conversion is complete, import it to the Apple Photo Project Ordering Service for easy reprint.
Use these simple steps to import and print your Apple photo project:
Create your PDF using these steps.
Proof your PDF. Make sure it matches your existing project.
Upload your print-ready PDF to the Apple Photo Project Ordering Service by either clicking the "Upload Print-Ready PDF" button or by dragging and dropping the file into the browser window.
Once validated, please provide the necessary shipping and payment details.
Finally, click "Submit".
When printed with Apple Photos Project Ordering Service, your photo project will be identical in specifications and quality as Apple's original offering.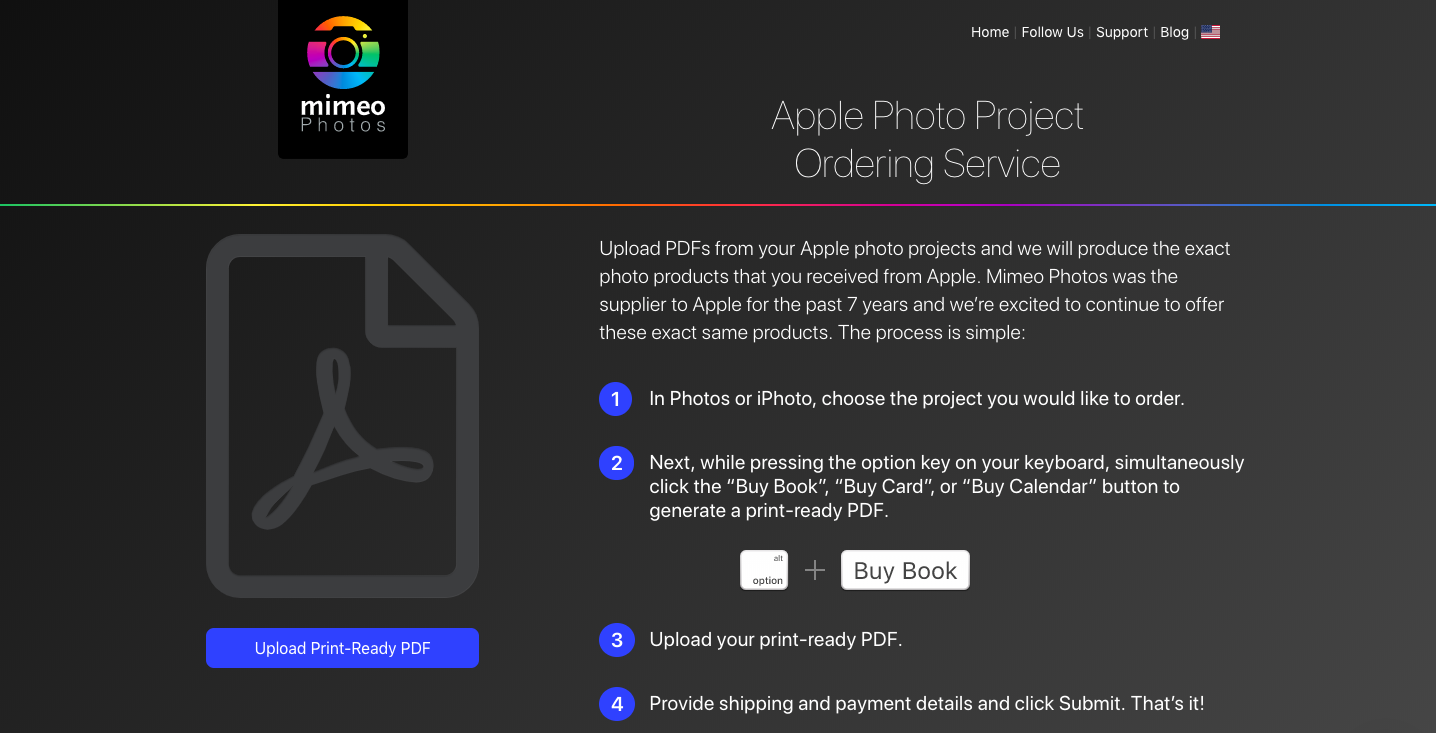 Creating your first project?