Photo calendars are fantastic additions to the home and are heartwarming gifts to friends and family. If you're looking to produce an Apple photo calendar, why not make each season really explode off the page? Mimeo Photos gives you the tools you need to make spring, autumn, summer, and winter come alive.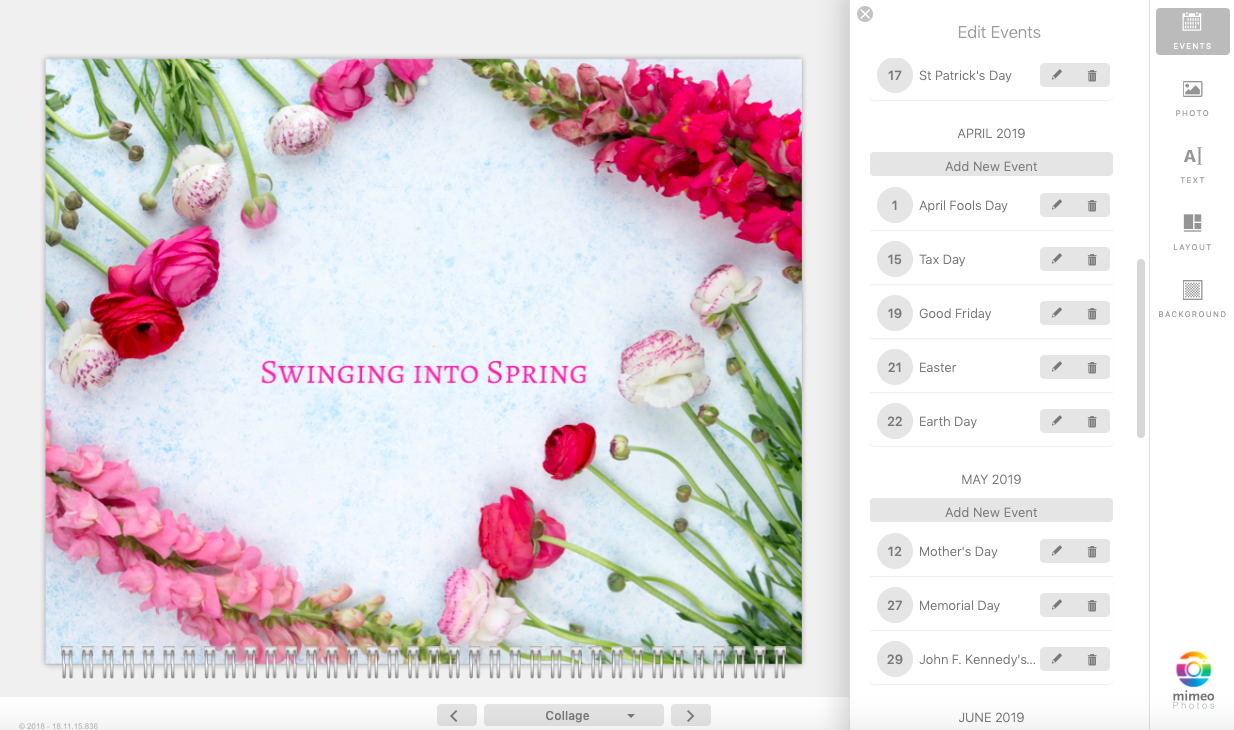 Swinging into Spring
Spring is a time of colors and celebrations, and your photo calendar makes it all the more real. When you think about spring colors, what comes to mind? Some of the most quintessential color themes during this time of the year include:
Violet
Robin's egg blue
Yellow
Pink
Green
Chocolate brow
Try using these bright and vibrant colors in your photos. Spring picnics make for fantastic family portraits, and candid shots of your family at play are often more rewarding than a posed photograph.
Adjust the tone and color range of your photo calendar to bring out the best of spring. You can highlight important dates (like Easter) with a prized photo to make that day really pop on your calendar.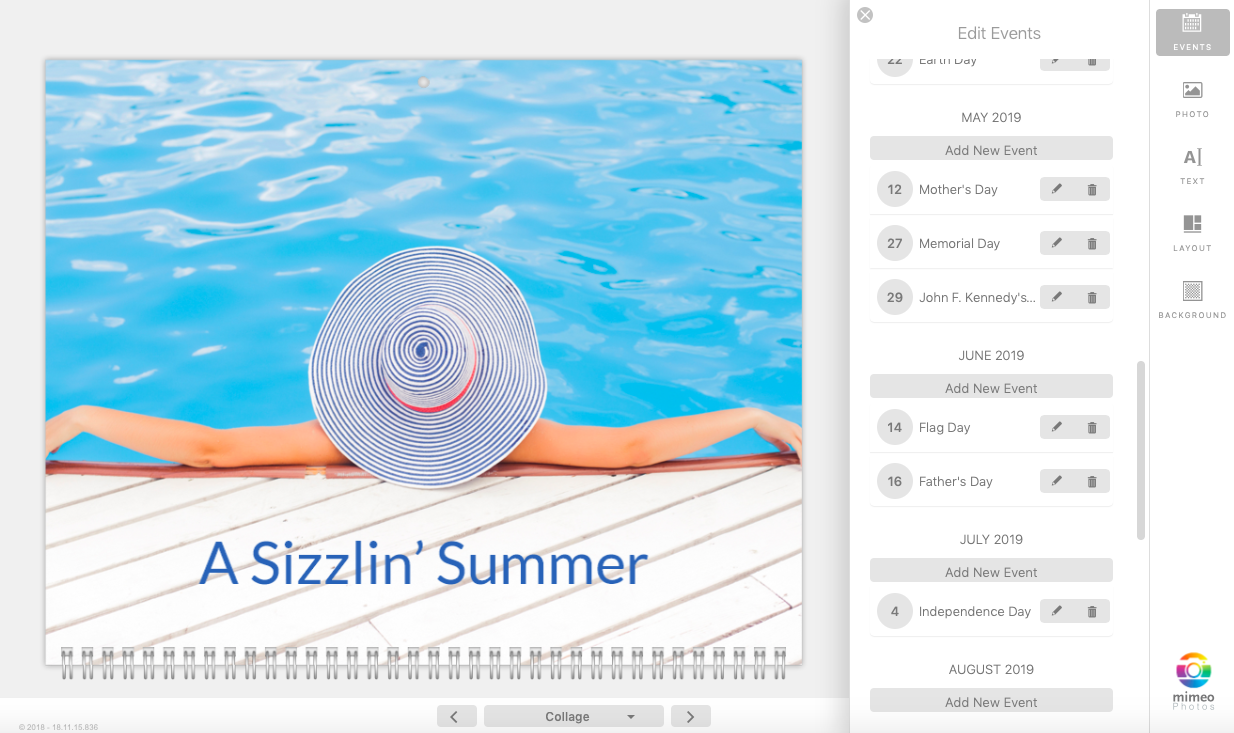 A Sizzlin' Summer
Summer is neck-and-neck with spring in terms of color selection, but it's hard to go wrong with some bright yellows, reds, and blues.
Adopting a blue-themed summer for your photo calendar might be worth thinking about -- the family on holiday at the beach is a classic, and for good reason. Choice photos of kites in the air work fantastically well, and few things are as American as the 4th of July! Those summer reds, blues, and whites mesh perfectly with colorful fireworks.
Adding a picture of your favorite fireworks show to your calendar is a great way to mark the date and bring a little excitement to the hot summer months. If you're feeling really bold, you can go all out: marshmallow backgrounds on August 30th, hot dogs for July 18th, and even a parchment Constitution photo on September 17th.
Summer is positively loaded with opportunities to make a fully customized Apple photo calendar, so get to it!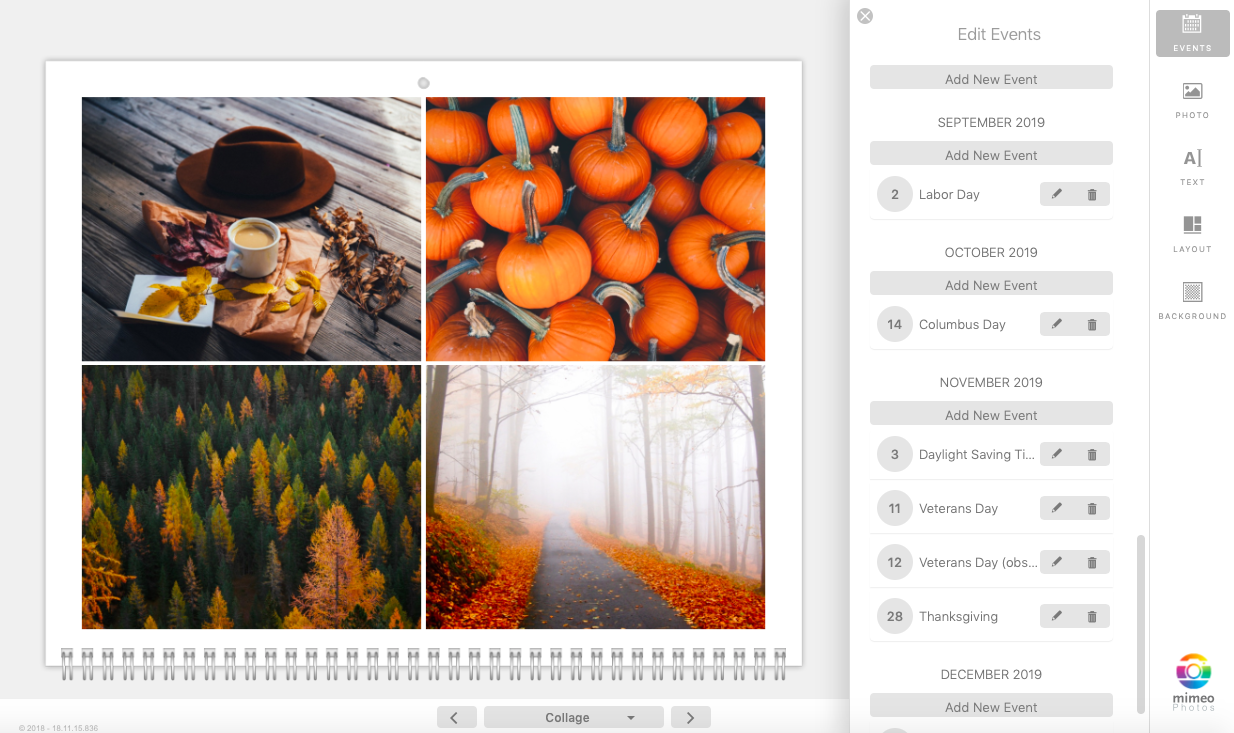 Cooling off into Autumn
Autumn is all about orange, brown, red, and yellow: these classic deep rustic fall colors are part and parcel of everyone's autumn. There's plenty of opportunities for gorgeous photos and color schemes in autumn.
Autumn is the best time to grab photos during the "Golden Hour" (the hour right before sunset), so make the most of it! Trees changing their leaves, seasonal wildlife coming out for a sniff, fireworks displays, and of course Halloween pumpkins all make for incredible images. Remember that adorable picture of trick-or-treaters from last year? Throw it in!
Make the most of your autumn photos by matching your photo calendar by using orange colored backgrounds. Consider using a spooky Halloween font if you're in the mood as well (candy corn or a jack-o'-lantern on the 31st is a must).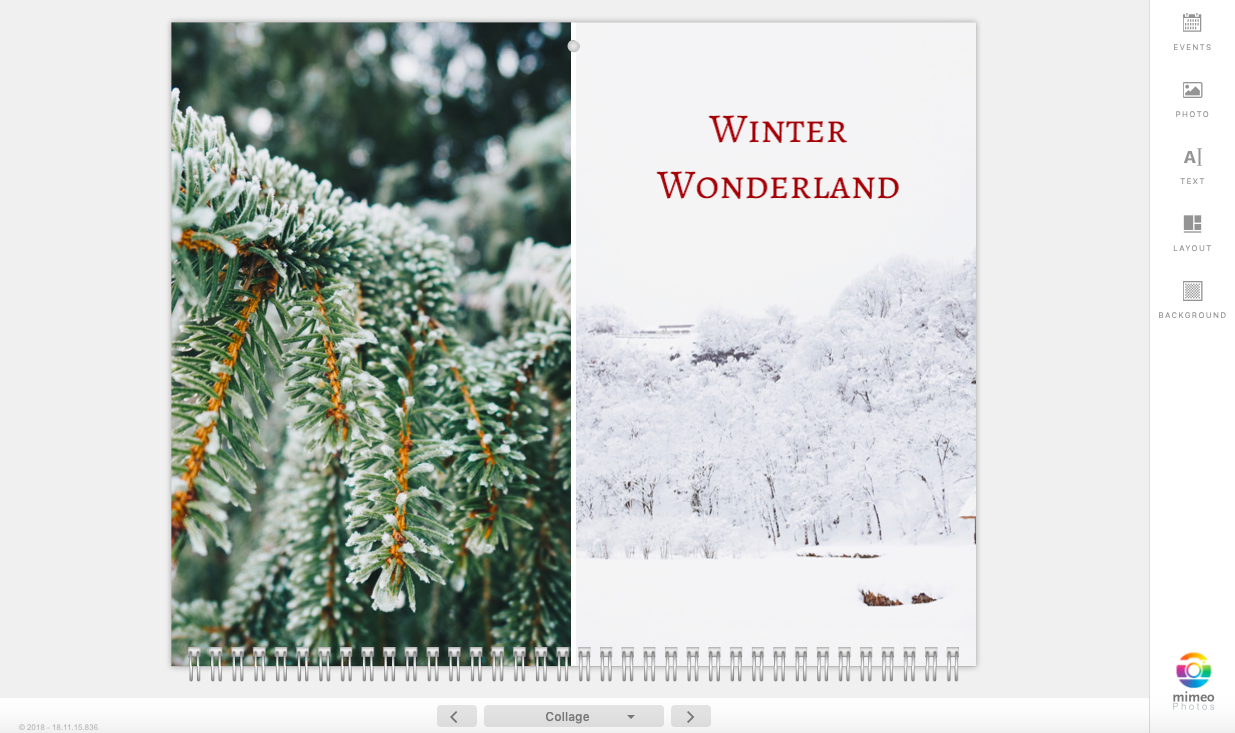 Winter Wonderland
Winter is a time for blues, whites, and strong, crisp colors. Whether you're snowbound in the north or enjoying year-round sunshine in California, winter means embracing the holidays in full swing. You want to go with photos that are dark and cool -- think black and green trees against a white, snowy background.
Many people think winter lacks color, but with the right tools, you can make a truly eye-catching photo calendar. Reindeer, Christmas trees, photos of delicious holiday cookies are some great choices. And, of course, you can never go wrong with the classic "ugly sweater" family portrait! If you're looking to spice up your calendar further, consider personalized text inscriptions on certain dates. Going all out with a "Wacky Winter" theme (weirdest photos you can find!) can bring some of that holiday cheer into the home as well.
The End Product
Eye-popping color contrast and clean, crisp text make Mimeo Photos' Apple Photo Calendars a great addition to any room. With colors just as vibrant as you remember and printed on smooth paper stock, your new calendar is sure to impress.
Creating your first project?