With Valentine's Day only a short time away, it's time to start thinking about a unique type of gift that shows your appreciation and your love for that special someone in your life. One of the best ways to celebrate this day with your one-and-only? A photo gift inspired by some of the greatest love songs. Using pictures near-and-dear to your heart and some of the most romantic songs in the world, you'll be able to make this special day unforgettable to that special person in your life.
With that in mind, we've published a Spotify playlist that goes along with 11 unique photo gift ideas for Valentine's Day. Now, follow our playlist, turn up the tunes, and read on to make this year's Valentine's Day a memorable one.
Photo Gifts for Your Longtime Partner
These photo gift ideas are perfect to keep the spark in any long term relationship. Your partner will surely feel special looking at the photos from days passed.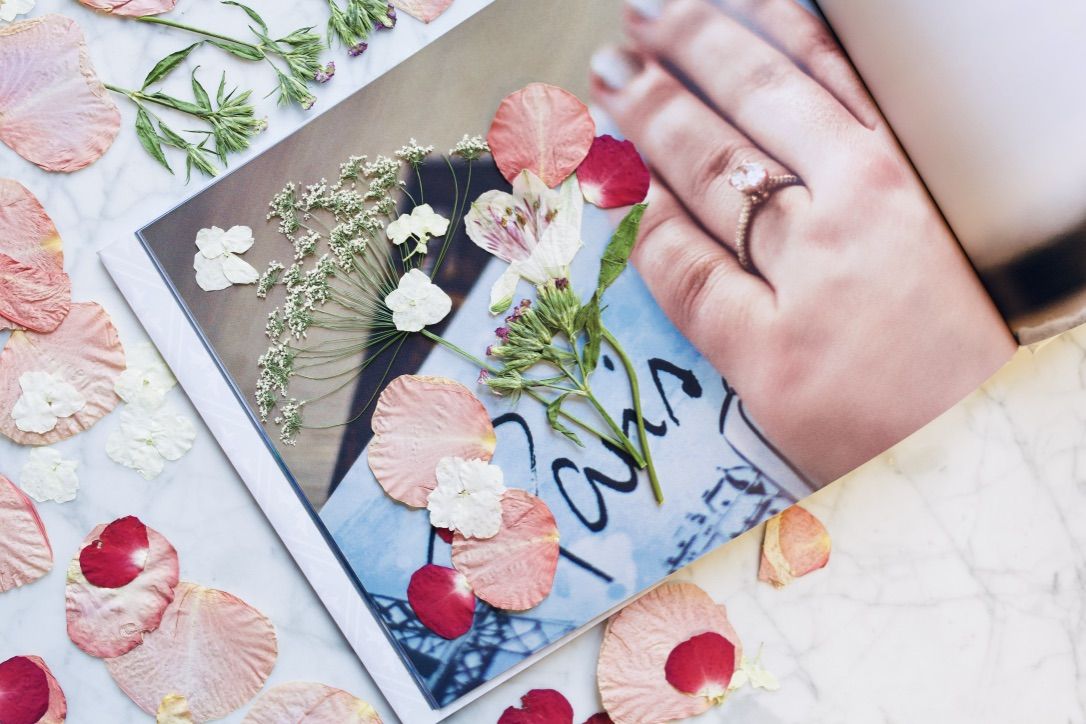 Press Flowers into a Photobook
Inspired by Shania Twain's "You're Still the One"
Take a look back at the story of your love. Gather some of the moments that still have you "going strong" today. Collect your precious snapshots together from throughout the entirety of your relationship and create a personalized photobook. Add pressed flowers from an early date or a wedding bouquet into the pages of the book. This is a beautiful, vivid gesture to show just how special that special someone is to you.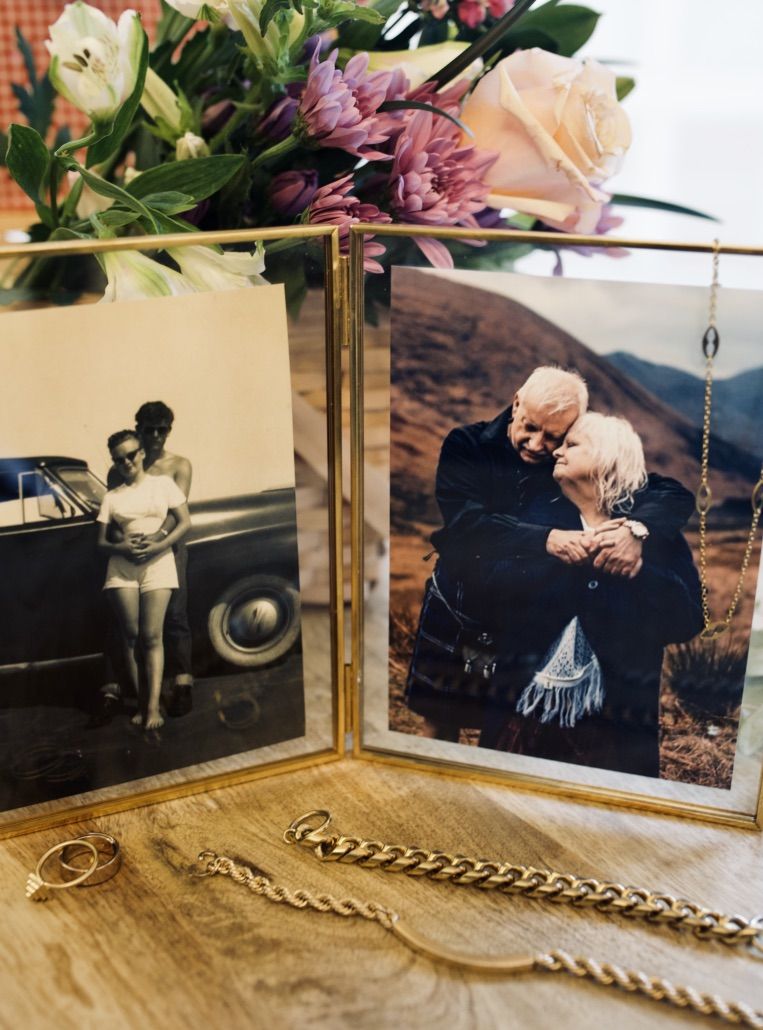 Celebrate Milestones with "Now and Then" Prints
Inspired by Neil Young's "Harvest Moon"
Neil Young's gentle and beautiful paean to the enduring power of love celebrates long-lasting togetherness. This photo gift is simple, but a perfect present for anyone celebrating a big milestone or anniversary. Take a deep dive into your collection of photos together and pull one of the first pictures you have together. Now, find a recent one of the two of you and get a photo print in the matching size. Place each image in a floating frame for a simple "now and then" throwback.
For added fun, try re-creating the same poses from the original photos for a newer print.
Collaborate on a Family Photo Gift
Valentine's Day doesn't mean you just have to celebrate romantic love. A family photo gift is a perfect way to say "I love you" without drugstore candies.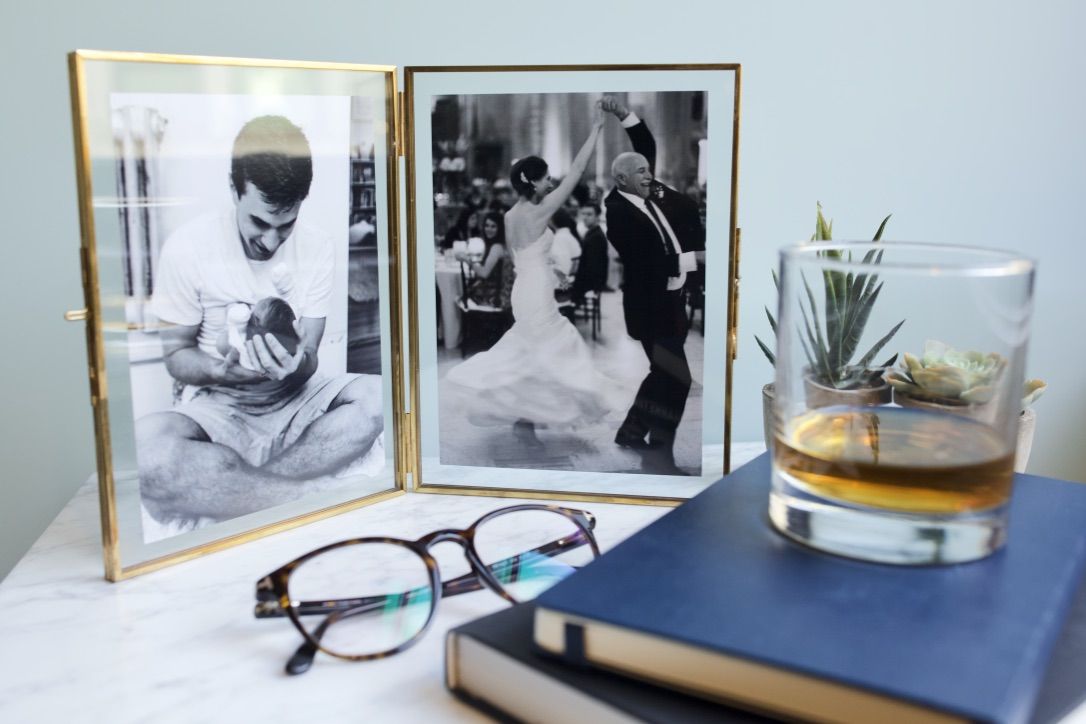 Frame Your Favorite Daddy-Daughter Moment
Inspired by Marvin Gaye's "My Girl"
Few things in life are more precious than the love between a daughter and her father. Place the image that captures a "sweeter song than the birds in the trees" between a father and his daughter. This could be an embrace on her high school graduation or the first time he held her when she entered this world. Place the image in a frame for him to look at to keep those memories close to heart.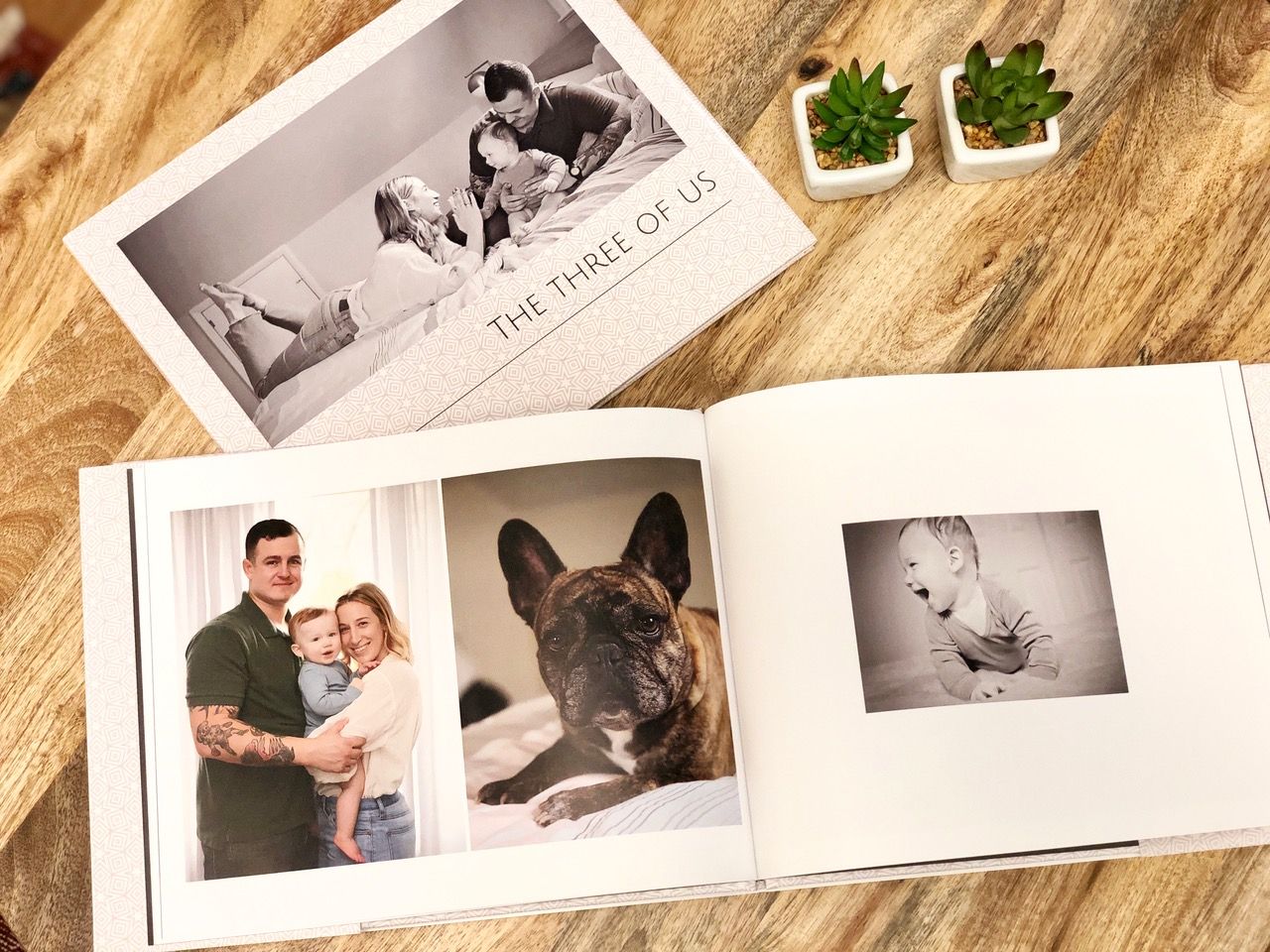 Gift Grandparents with an Updated Family Photo Album
Inspired by Captain & Tennille's "Love Will Keep Us Together"
Sit down with your family — brothers, sisters, children, nieces, nephews — to create an updated collection of your family photos for the grandparents. Place the images into the pages of a photobook. What traditions keep your family together? Be sure to add pictures that convey that like annual vacations, birthday parties, and more. After all, this is a photo gift that grandparents will adore.
Reflect on Changes in Your Relationship
Photos document the changes and stages of relationships. Get ready to look back at the snapshots that document each phase that led to you the present.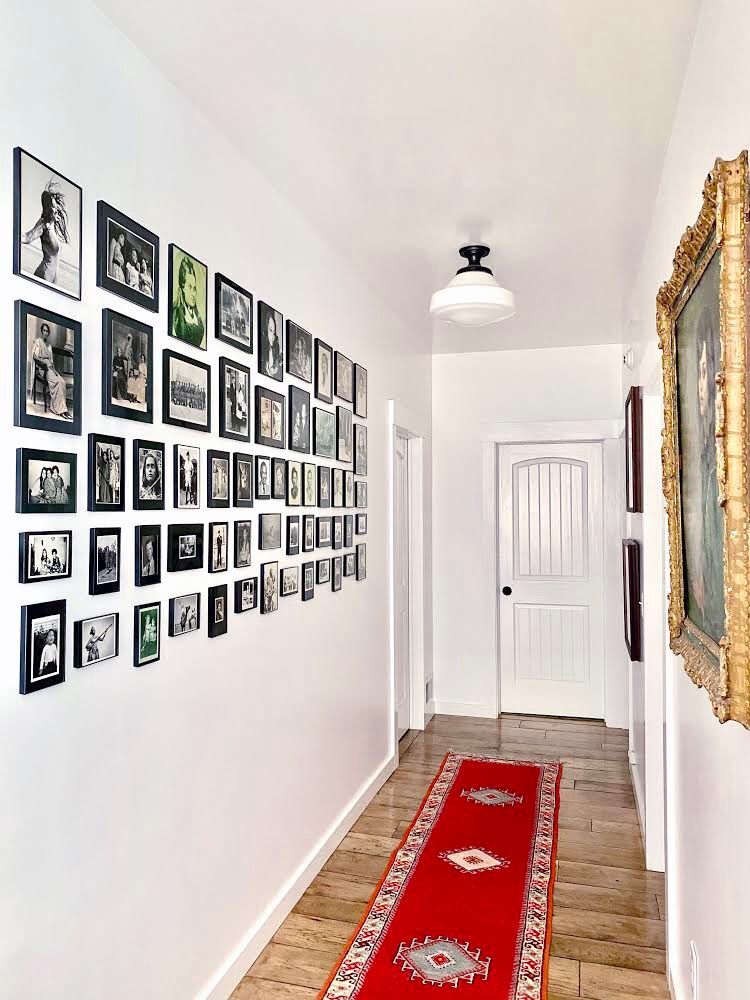 Honor the Places that Brought You to Today with a Gallery Wall
Inspired by Sam Cooke's "Bring it on Home to Me"
Remember the first apartment you shared? Or how about the big move across the country? Whatever your situation, take a walk down memory lane with images of the places the two of you have called "home". Map out each photo print with tape on the floor first. Then add in other items to celebrate your togetherness like maps, pressed flowers, local artwork, and handwritten letters.
Pro tip: pick up the hammer when you've struck a perfect balance between each item.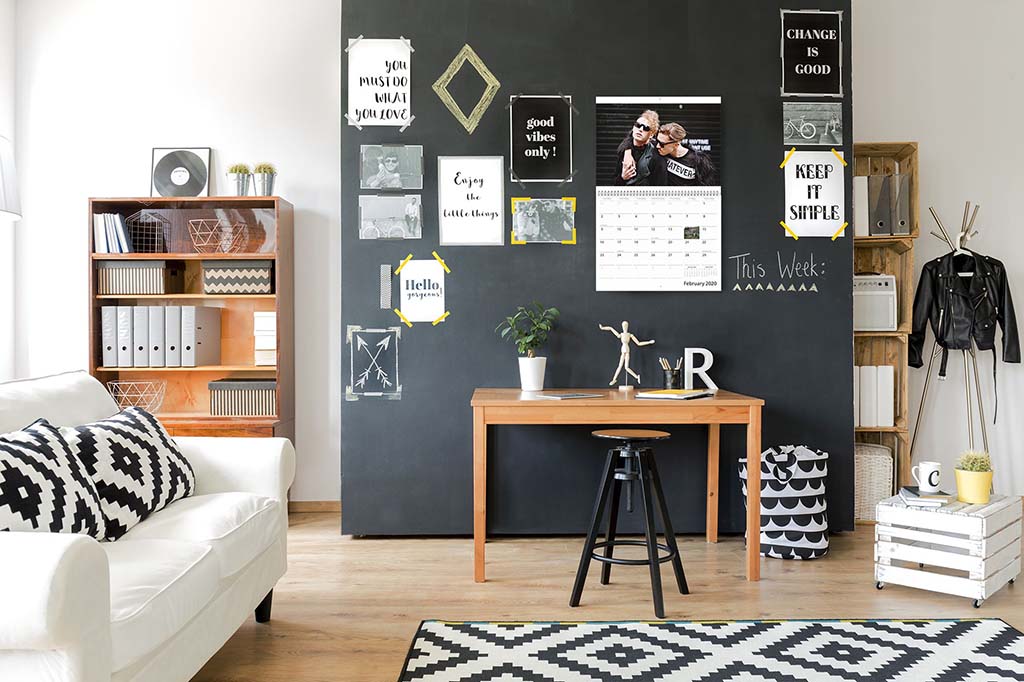 Mark Each Landmark with a Photo Calendar
Inspired by Aerosmith's "I Don't Want to Miss a Thing"
Aerosmith's epic ballad is an excellent inspiration to remember those landmark days in a relationship. Add a big snapshot of the two of you to each month. Celebrate your love with throwbacks on special dates, anniversaries, and other celebrations.
Bonus: with a photo calendar you won't have to worry about forgetting an anniversary or birthday.
Recognize Beauty from Your Perspective
If you struggle to voice your attraction to your partner these romantic gift ideas are picture-perfect for you.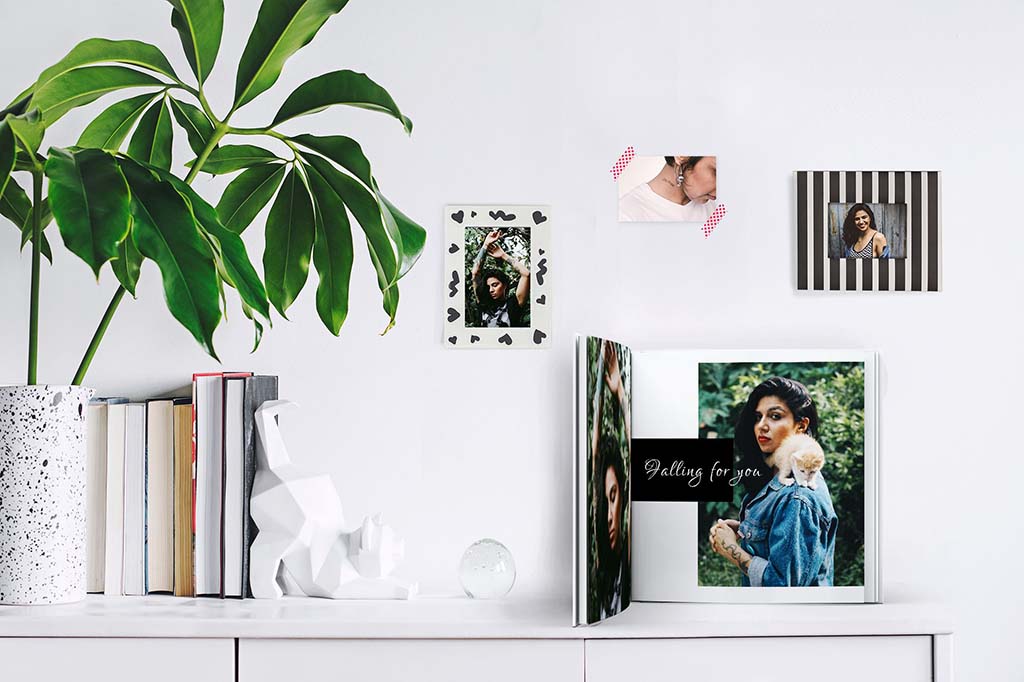 Create a Portrait Book of Your Loved One
Inspired by Elvis Presley's "The Wonder of You"
While the legendary Elvis Presley captured the beauty of his beloved through song, you can do the same through photography. A portrait book is an incredible way to celebrate that special, one-of-a-kind attraction between the two of you.
Select your favorite portraits of your significant other (or take new ones) and add them to a square softcover photobook. An 8 x 8" book is the ideal format to showcase all of the features that you find beautiful.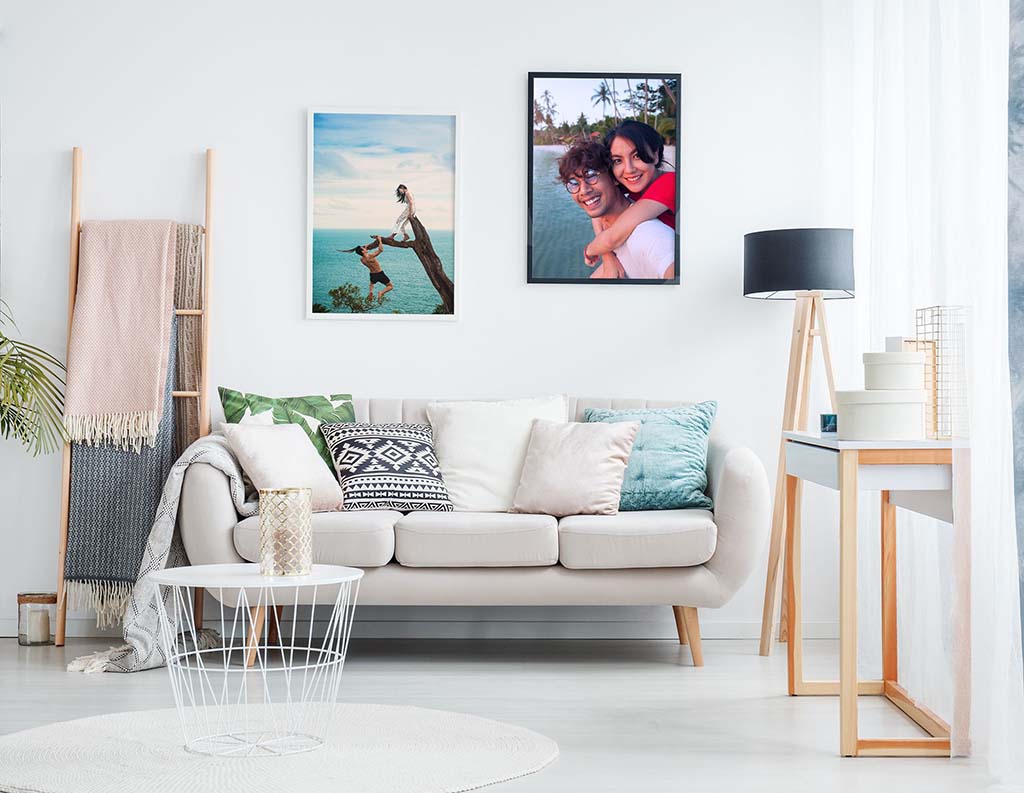 Hang Up a Large Format Print of the Two of You
Inspired by John Legend's "All of Me"
This sweeping romantic song from John Legend reminds us to go BIG with the gestures this Valentine's Day. Find your favorite picture of the two of you and order a large format print of it. From an engagement picture to a simple road trip selfie, a full-color photo in the home that you share together is something they'll certainly treasure forever.
Create Photo Reminders of Your Best Days
Everyone needs a reminder that they are loved. Show them that they are cherished with an item that they can flip through from time to time (or, in one case, daily).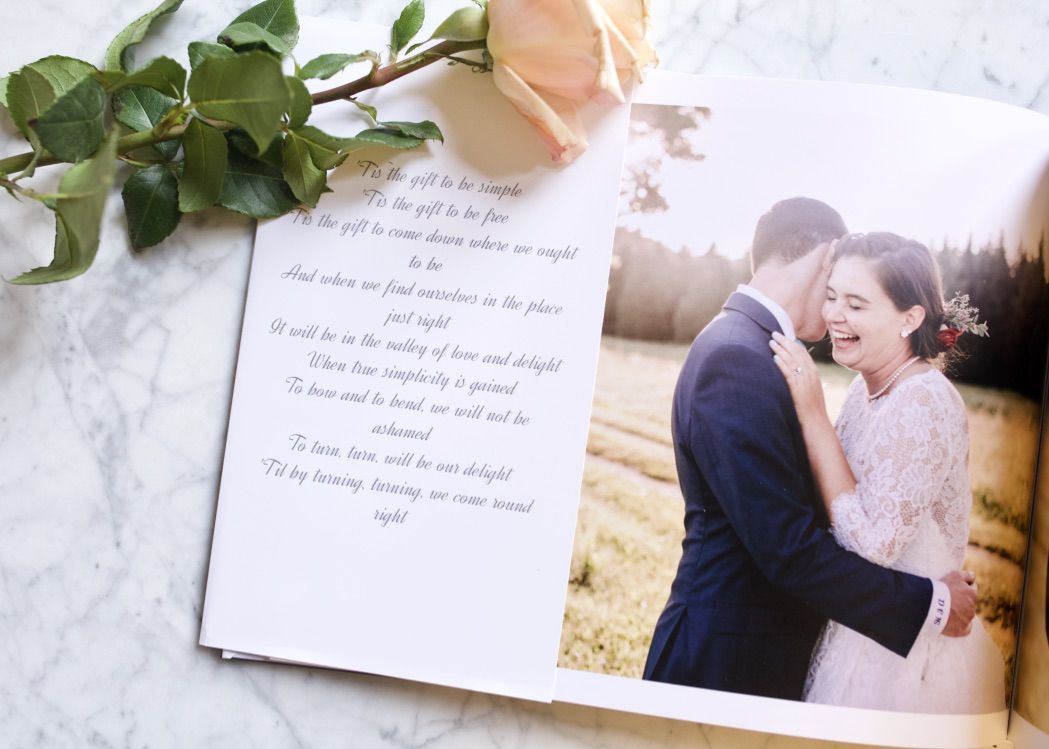 Place Song Lyrics Into the Pages of a Photobook
Inspired by Elton John's "Your Song"
Song lyrics are a tender way to show just how much you love someone. Add the lyrics of a special song between the two of you to the pages of a photobook. Accompany each photo with a verse that enhances the documented moment.
To do this, you can either add the text right in the Mimeo Photos app before printing. Or, leave space in page layouts to handwrite them later yourself.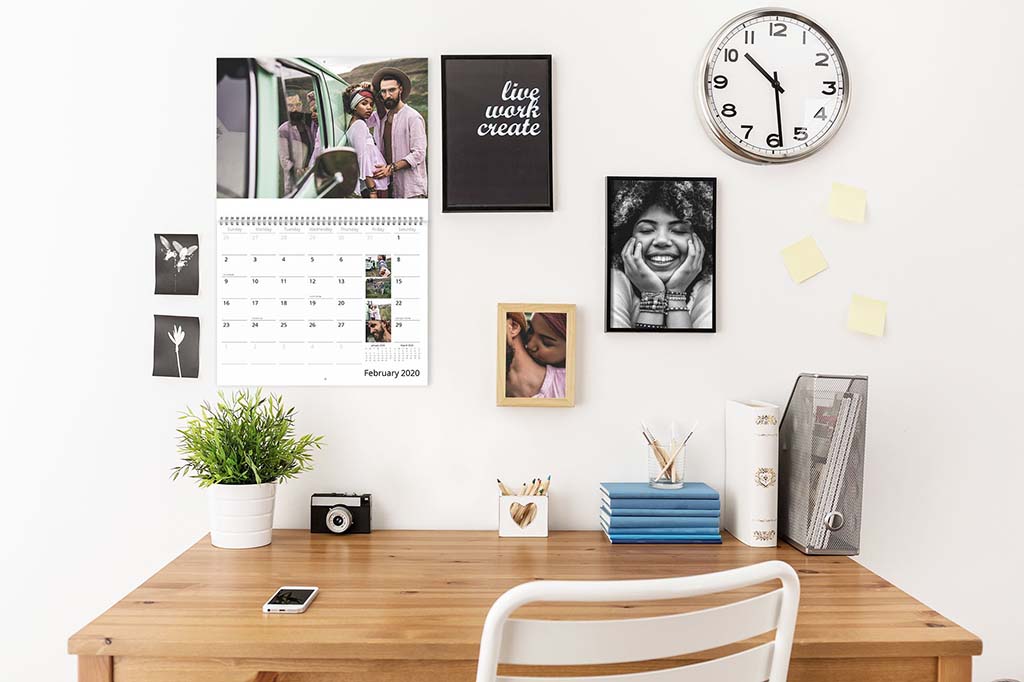 Find 52 Photos that Capture Your Love
Inspired by The Cure's "Friday I'm In Love"
Why limit your expression of love to just one day a year? Celebrate every Friday with a photo. Include a special memory or heartwarming "reason for being" on Friday calendar dates. You'll give your partner something to look forward to each week of the full year.
Bonus: For the Start of New Love
Got a special someone that makes your heart go all-aflutter, but haven't mustered up the will to approach them yet? Read on for our bonus photo project idea to let them know that you're ready to get out of the friend zone.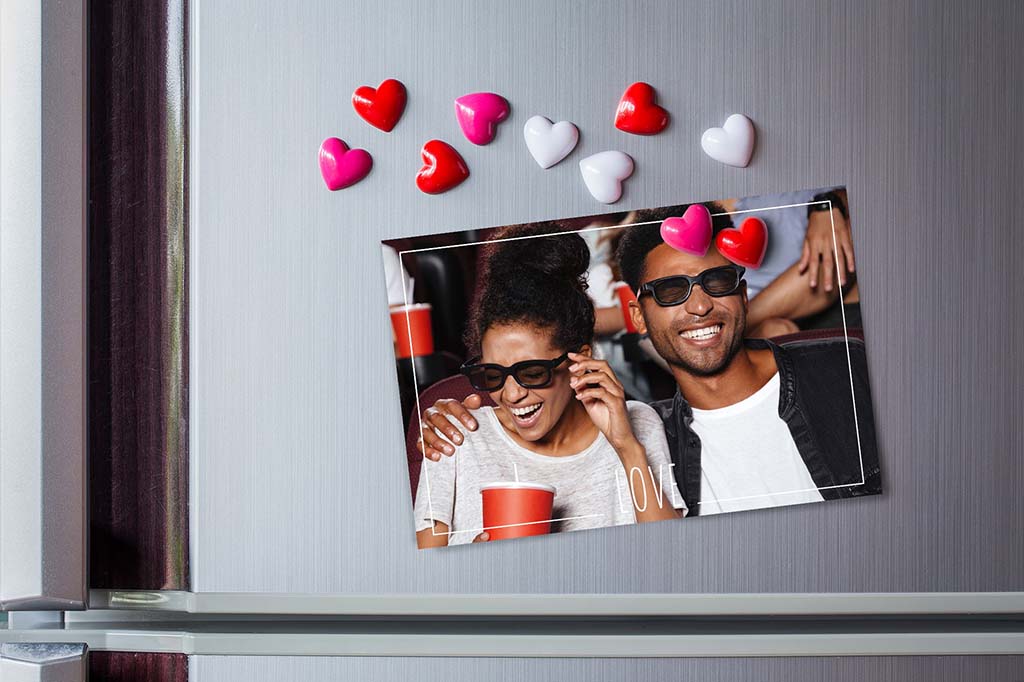 Inform Your Crush of Your Feelings with a Photo Card
Inspired by Cheap Trick's "I Want You to Want Me"
Deliver a romantic gesture straight out of your favorite rom-com with this customized and adorable photo card. Customize your photo for something special between you two (maybe a shared inside joke, or a picture from their favorite place in the world) and make sure that you let that garden of love between the two of you grow.
Creating your first project?