Apple Memories makes navigating and organizing your photos easier than ever. Apple Photos automatically creates memories based on the photos currently stored in the Photos app on your iPhone, iPad, iPod touch, Mac, and Apple TV.
Users have the ability to instantly search and manage photos of a specific person, place, or event out of thousands of images. Apple splits photos and videos into three categories:
People
Places
Related memories
Related memories organize multiple photos and videos associated with a particular location, scene, event, or person. Sunsets, the beach, and New Years Eve are all examples of what can be added to related memories.
Search Your Memories
To search for Memories on an iPad or iPhone, follow the steps below:
Open the Photos app.
Select Memories from the menu at the bottom of the screen.
Now tap the magnifying glass in the upper right corner. This opens up Search.
Type in a date or search term for the photo or video you are looking for.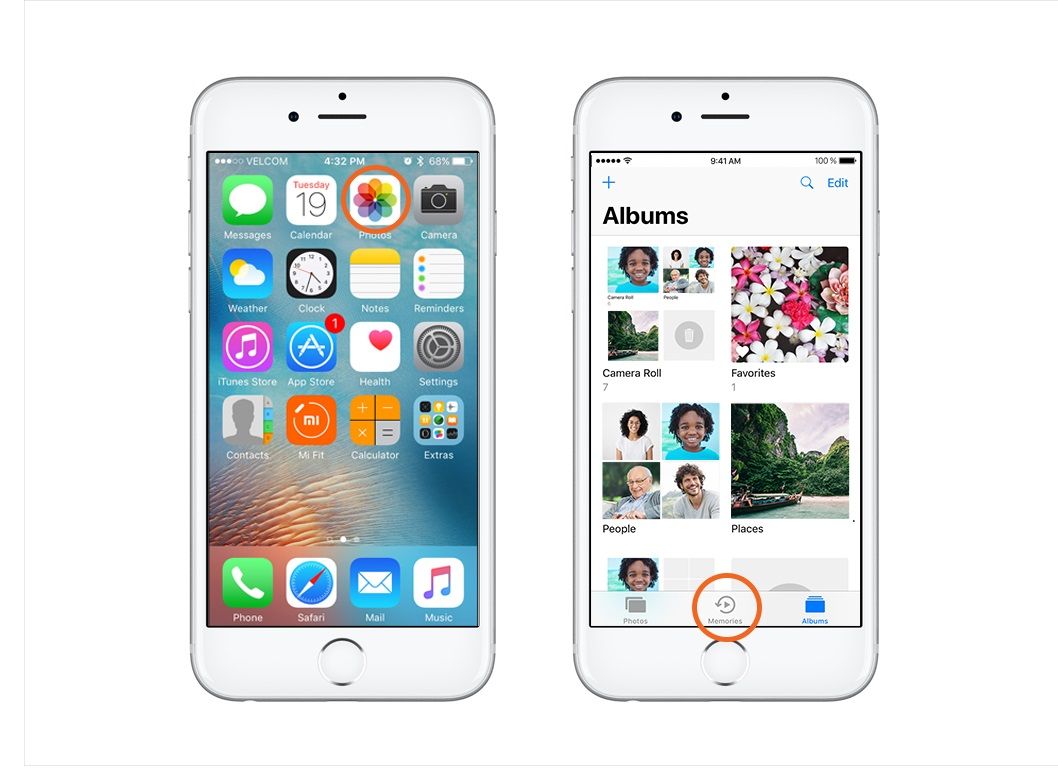 Search makes it easy to quickly locate photos and videos from exact days (December 27), activities (camping), people (Mom), and places (Thailand). You can also ask Siri to search for photos and videos including commands like:
"Show my photos from yesterday"
"Look up my videos taken in New York City"
"Find last year's Hawaii photos"
Find People
Finding pictures of a particular person is very simple. Simply open the Photos app and open Albums. Next tap People.
You will now see all of the images of this person. You can add a name to the face and later search for that specific person within Memories.
With this search capability, you can easily find the photos of a person to share with others. Easily create an Instagram story celebrating a friend's birthday or create photobook for your parent's upcoming anniversary.
Explore Places
Like everything else in Memories, finding the photos and videos taken in one place is immediate. To explore places in Memories:
Select a memory.
Scroll down until you see Places.
Now tap the map to see the place where the photos were captured.
While in the Places section you can find memories from nearby places. Tap Search Nearby Photos or double-tap the map to find other photos from a location close by.
Try out this feature the next time you create a calendar of the places you've traveled in the past year.
Creating your first project?