Springtime brings brighter days and colorful scenes in gardens and the countryside. There are opportunities for city breaks, hiking, and trips as the days begin to get longer after months of winter weather.
As spring flowers start to bloom there are many places to compose beautiful photos for a digital content library or personal use and make the most out of the season. Being prepared for the change in seasons and the light conditions is important as a photographer. Here's some helpful tips to capture beautiful shots on your spring adventures.
Use a Polarizing Filter
Colors of grass, trees, and flowers look impressive in the spring but sometimes when you photograph them they can appear washed out. This is often the result of a glare from the surface of flowers or haze in the air.
A polarizing filter reduces surface glare and reflections by cutting out polarized light. As a result, it cuts through the haze and restores natural light saturation. You can get the effect that you want by rotating the filter when looking through the viewfinder to compose your shot.
After several winter months indoors, make sure to adjust your camera settings to avoid overexposing photos in spring conditions.
Look for Viewpoints to Compose Your Pictures
Natural landscapes undergo a significant transformation in springtime and provide focal points to consider when framing a picture. Hiking in the countryside on a spring day, for example, will open up different perspectives on a standard viewpoint.
Check out different views such as trees or rural farmland by checking out various different trails. Clifftops in the spring are full of flowers, giving a creative opportunity for photo composition by adding foreground interest to the picture. Look for colorful thrift and other wildflowers.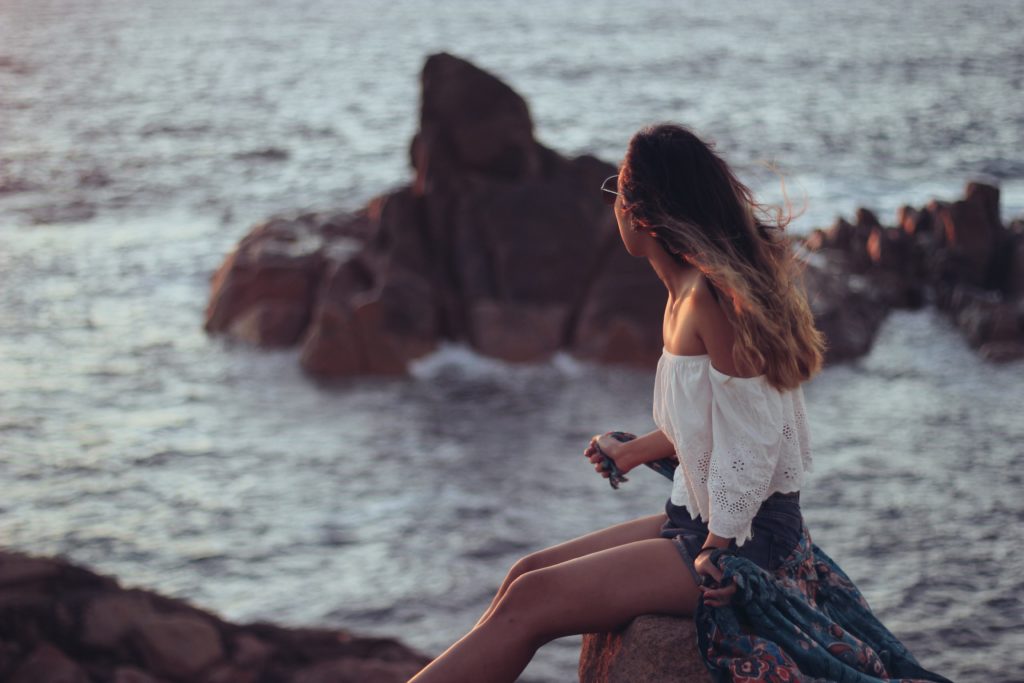 Head to the Beach
The beach is another great place to explore and take photos, especially in the springtime.The sun may affect brightness so consider adjusting your exposure. UV filters are also useful at the beach to avoid over exposure and to protect your lens from the sand.
The springtime may also come with very high tides and occasional stormy weather. Utilize the weather to the best of your advantage for your photos, but always check the tide times and avoid getting too close to breaking waves.
Make the Most of Mist
In spring, misty mornings give an interesting perspective to landscape photography. If you are on a road trip, check out early morning opportunities to capture the beautiful scenes that mist creates on the countryside.
When filming misty scenes, try using a wider aperture. Mist softens any outlines in the distance and a wide aperture will accentuate the effect and give depth to a photo. You also need to consider working quickly in misty conditions as it dissipates rapidly as the air gets warmer.
Ask a Local
If you're in a city and want to know some of the most beautiful places to get colorful shots, just ask the locals! They will know all of the best gardens and parks with spring floral displays that are often overlooked by crowds of tourists.
It's also really important to be aware of weather conditions in advance in order to plan specific events effectively, especially if traveling to an area specifically for spring flowers. In addition, some cities may have specific events and festivals you can research before booking your trip. All of this preparation will help you make the most out of your trip and capture the best shots possible.
Go Low
Spring break is the perfect time for viewing wildlife and young animals. To photograph them in their natural setting, get down low on the ground, supporting your camera with a bean bag or Gorilla pod stick.
This will allow you to capture beautiful shots in perspective and make the most of the natural setting. Early mornings are ideal for photographing animals as they tend to be around at sunrise. Planning a country walk early is another great way to make the most of the spring light.
Watch the Speed in Snow
The ski slopes make a popular spring break getaway -- especially higher altitude resorts covered in fresh snow.
When capturing ski photo shots on the slopes, you will need to consider the speed at which you capture your photos. This is a fast moving sport so you'll need to think about the skiers as well as your shutter speed.
We recommend modifying the speed to 1/1000th of a second to freeze the action. Exposure settings also need to be adjusted for snow as the scenery is incredibly bright and this can result in an underexposed appearance. Think about overexposing your shots by 2 or 3 stops which will help the snow scene look as white as it should do.
Springtime is one of the best seasons to get out with your camera and compose creative photos. Whether it be city breaks, hiking, or exploring wildlife, choose to make most out of your next spring adventure.
Creating your first project?