This summer has been an unexpected one for many people, but many households found a way to enjoy the outdoor season. The summer pictures that are on your phone or camera can be turned into beautiful projects that you can display in your home or that you can share with others.
Creating ways to showcase your memories of this summer is a fun way to beat the heat, so gather up your pictures and get started with these ideas.
1. Create Photo Calendar Gifts
The possibilities for photo calendars are endless. You can include pictures of your family if you're giving the calendar out as a gift to a loved one. You can even create custom wall calendars featuring nature scenes or places and things that you found interesting.
Print several copies of the same calendar or you can make a unique calendar for each person on your gift list. Try to think of what photos will have meaning to the person you will present the calendar to. You can even add individual photos to special dates like birthdays, anniversaries, and traditions. This is an opportunity to highlight special days that connect you personally with the recipient.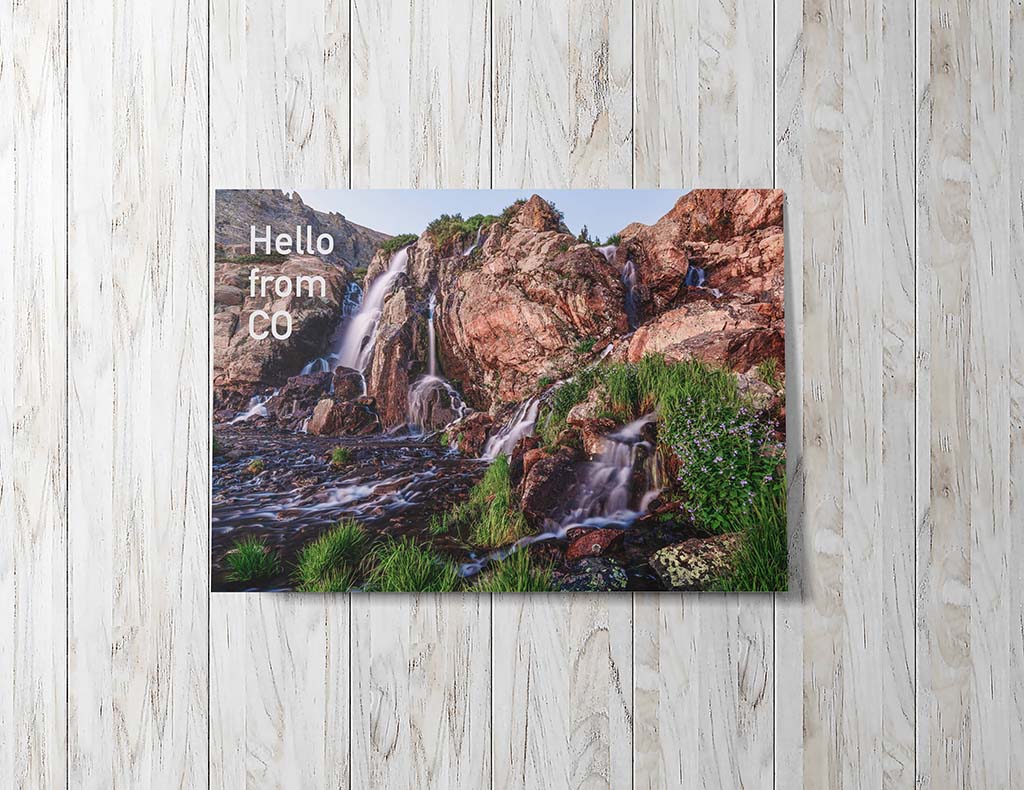 2. Design Cards for Use Throughout the Year
Giving out cards to loved ones is an amazing way to let them know you're thinking about them. While giving out cards is customary for special events, you can use your summer pictures to make custom cards to send out when you want to let someone know they matter to you. We're big fans of printing out a set of cards that have a postcard look. Think of a simple solid border on a flat card featuring a stunning place.
Photo cards are perfect for mailing to the recipient with personalized messages. You can even keep a few handy so you can place them in the mailbox of a friend that needs a pick-me-up on a random day or leave one with the tip for your favorite server at a preferred restaurant.
3. Choose a Grouping of Photos for a Memory Wall
Many homes have a memory wall on which new photos are added each year. Whether your memory wall is just starting or you've had one for a while, the summer pictures you took will highlight happier moments of the year. You can choose from printed photos to put into frames or you can go a step up with metal or acrylic wall decor that features your favorite summer pictures.
As you're thinking about the grouping, consider choosing one primary image to use for the largest photo. Other images from the summer can be smaller sizes. Choose from several sizes of prints, acrylic wall decor, and metal wall décor so you can fully customize your space.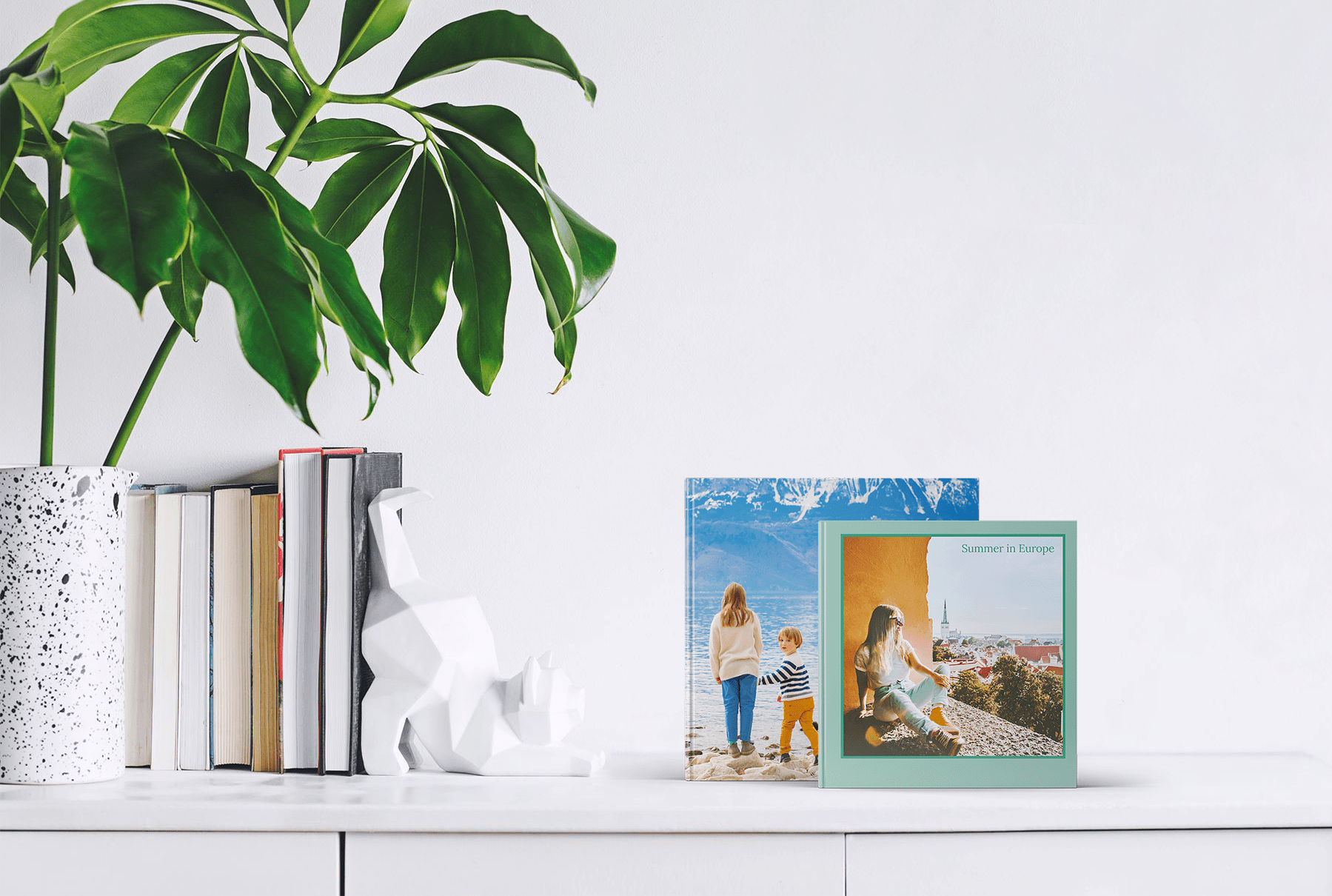 4. Show Off the Summer with a Coffee Table Book
Making a book of your summer pictures allows you to enjoy the pictures you took and share them with others. Photobooks are often conversation starters and they can help the members of your household relive their favorite memories from the Summer of 2020.
You aren't limited to only making a photobook for your own home. You can create custom volumes that will mean the world to others. People who you made memories with you over the summer might appreciate this heartfelt gift.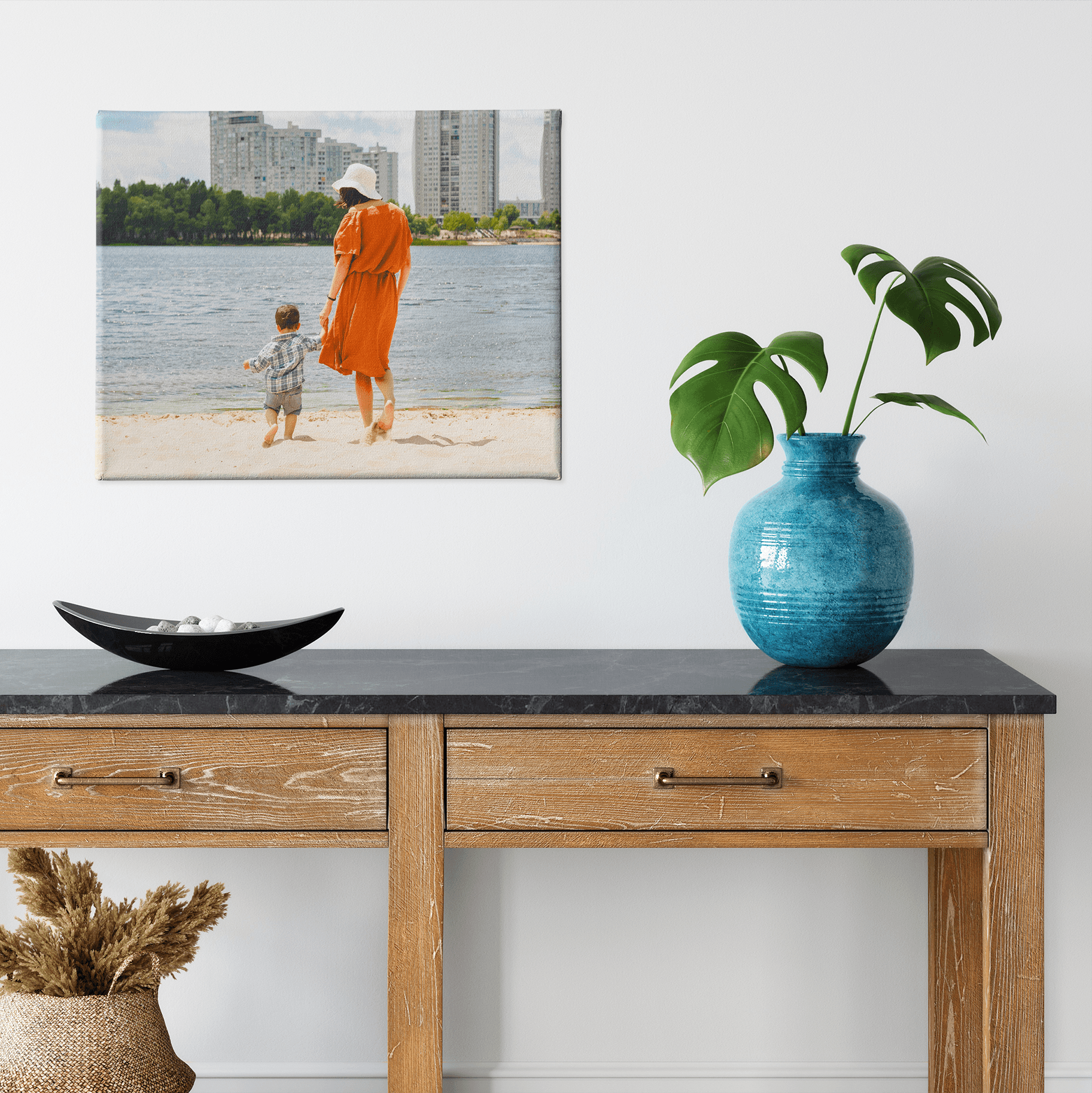 5. Highlight Summer Pictures with a Canvas Print
A nice canvas print of your favorite summer picture adds a personal touch to a living space in your home. This might be a family picture from your vacation, but you can also choose a picture of landscape or the harvest from your homegrown garden if it goes with the decor of the room.
Loved ones might also appreciate a canvas print as a gift. Order from one of our four sizes of hand stretched canvas options. A special coating is placed on each canvas print to keep it protected and facilitate easy cleaning while warming up any space.
6. Turn the Summer Pictures into an Art Project
Create individual photo prints of the snapshots you took this summer. Your children can use those prints to create a collage that highlights their summer. With the uptick in homeschooling this year, many parents are hunting for creative activities for their children. Consider using the photos of the summer and have your little ones create a presentation to teach you about some of the places you went or things you did.
As an example, a picture of a wooded area that you took on a family hike can be a centerpiece for the children to look up the types of trees in the picture and teach you about them. This can quickly become a science lesson. It might even become a geography lesson if the kids discuss other areas of the world where they may find that same type of tree.
No matter what memories you have from this summer, we're ready to help you showcase those in the beautiful project of your choice. Escape the last of the summer heat with a creative, custom project.
Creating your first project?