Last October Nigel Barker and the Mimeo Photos team had the pleasure of grabbing brunch with some of Chicago's best photographers before heading to a Photo Walk with Apple. One of these attendees was resident photographer, Tatyana Perreault. Her photography documents, captures, and celebrates historical spaces throughout the midwest along with a vibrant glimpse into her travels.
This past week we had the privilege to catch up with Tatyana and see what new images she's added to her body of work. Read on below to get the full story.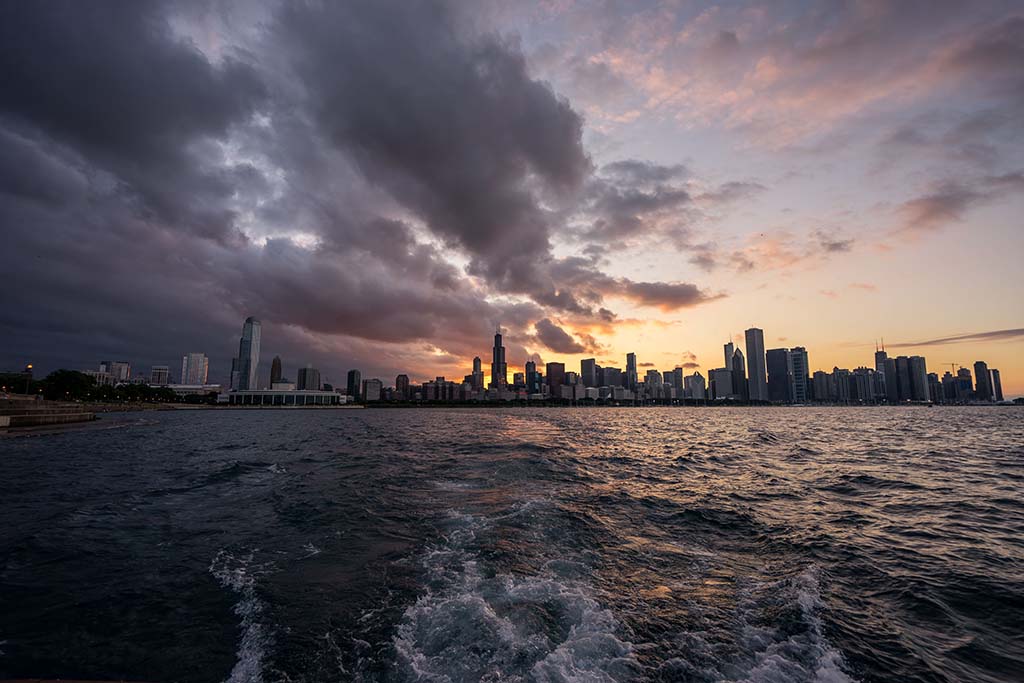 What initially drew you to photography?
When I moved to Chicago, I fell in love with the city's rich history and architecture. I wanted a way to share the city's beauty with my friends and family and Instagram was the perfect platform to do that at the time.
What are some of your favorite cameras you use?
I started off shooting Nikon which was great but a couple of years ago I switched over to Sony and have been enjoying mirrorless. I really like the little things like peaking focus and the smaller body size that Sony offers.
We're obsessed with living through #TatVentures. Can you share with us one of your most interesting travels?
I love looking for new adventures and places to explore. But one of my more meaningful trips was going back to Russia with my family. We had immigrated from the USSR in the early '90s and going back was a very interesting and amazing experience -- it felt like a lifelong journey to return to our roots and those memories with stay with me for a lifetime.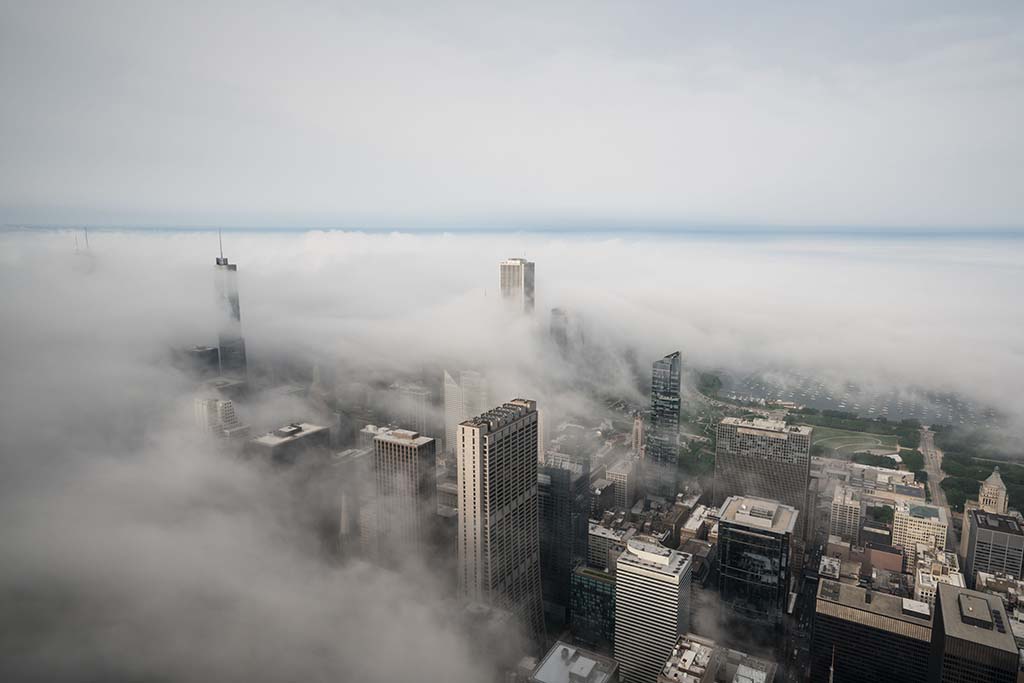 You have stunning architecture photography. What are some of your favorite shots?
I really love capturing the low fog over Chicago. There aren't many cities in the US that have the fog roll through where you can capture it from a skyscraper.
I feel like it really creates a unique moodiness that's rare to capture. And it's often a hit or miss so I stay chasing after the weather updates!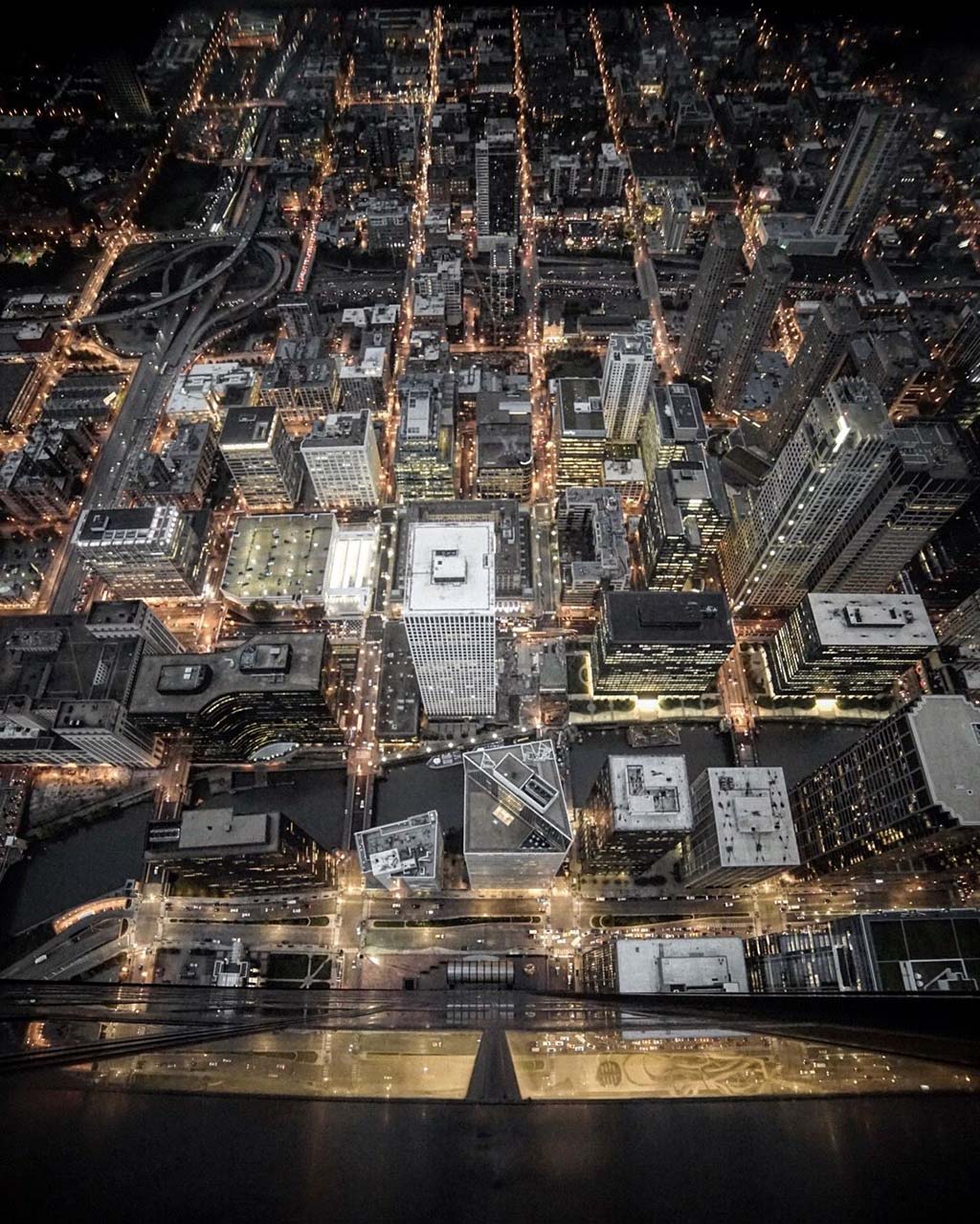 We met you in Chicago. What were some of the highlights from that Photo Walk with Nigel Barker?
That day was such fun and I really loved meeting your team! One of my highlights was listening to Nigel talk about some of his favorite photos and how adding a human element can really make the shot. It gave me the inspiration to mix more people into my architecture photography and it's led to some pretty fun shoots.
Can you tell us how you achieved this incredible shot you entered in our Win A Print Contest with Nigel Barker?
This image was the combination of a bit of luck, stubbornness, and teamwork. This was on a tiny remote sandbar only accessible by boat off the coast of Florida. My husband helped with the drone and other gear. The wind was whipping as the high tide was approaching so we really had a narrow window to get the shot. I feel like I'm still shaking out sand from that day!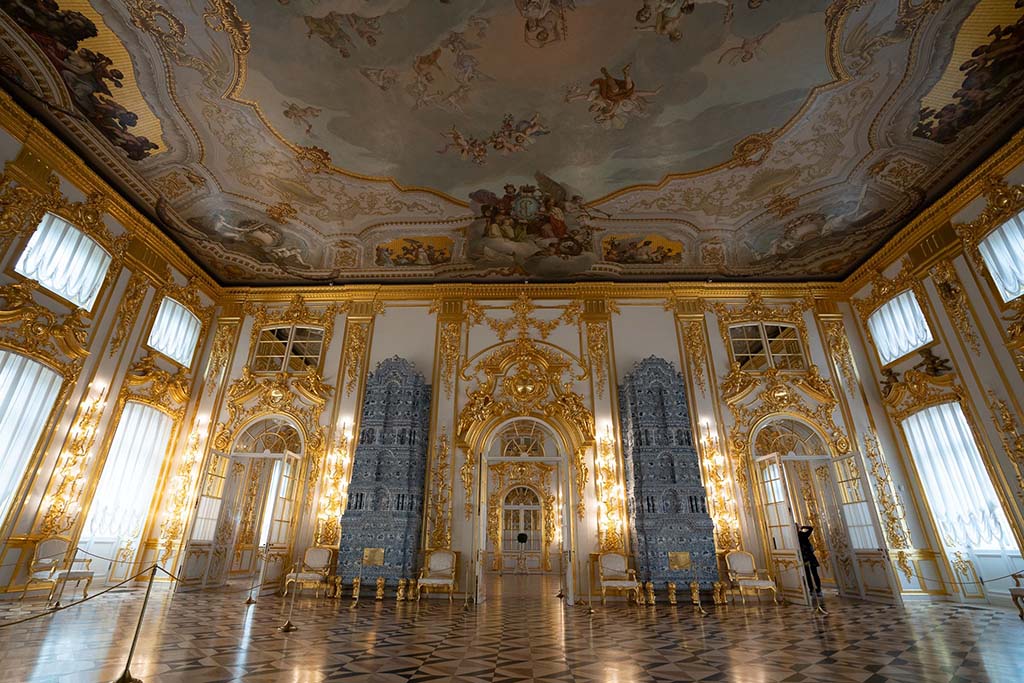 Can we look forward to some upcoming print projects from you?
Absolutely! I loved the photobook I created with Mimeo Photos and really want to make a few more. I've had so many amazing experiences in my travels and it's always a treat to see the memories in print.
What advice would you give to a budding photographer?
I really learned a lot when I was taking pictures with other photographers. It helped push me to be better and to learn new techniques. I'd definitely suggest to reach out and shoot with other like-minded photographers and help each other grow in photography skills.
Creating your first project?