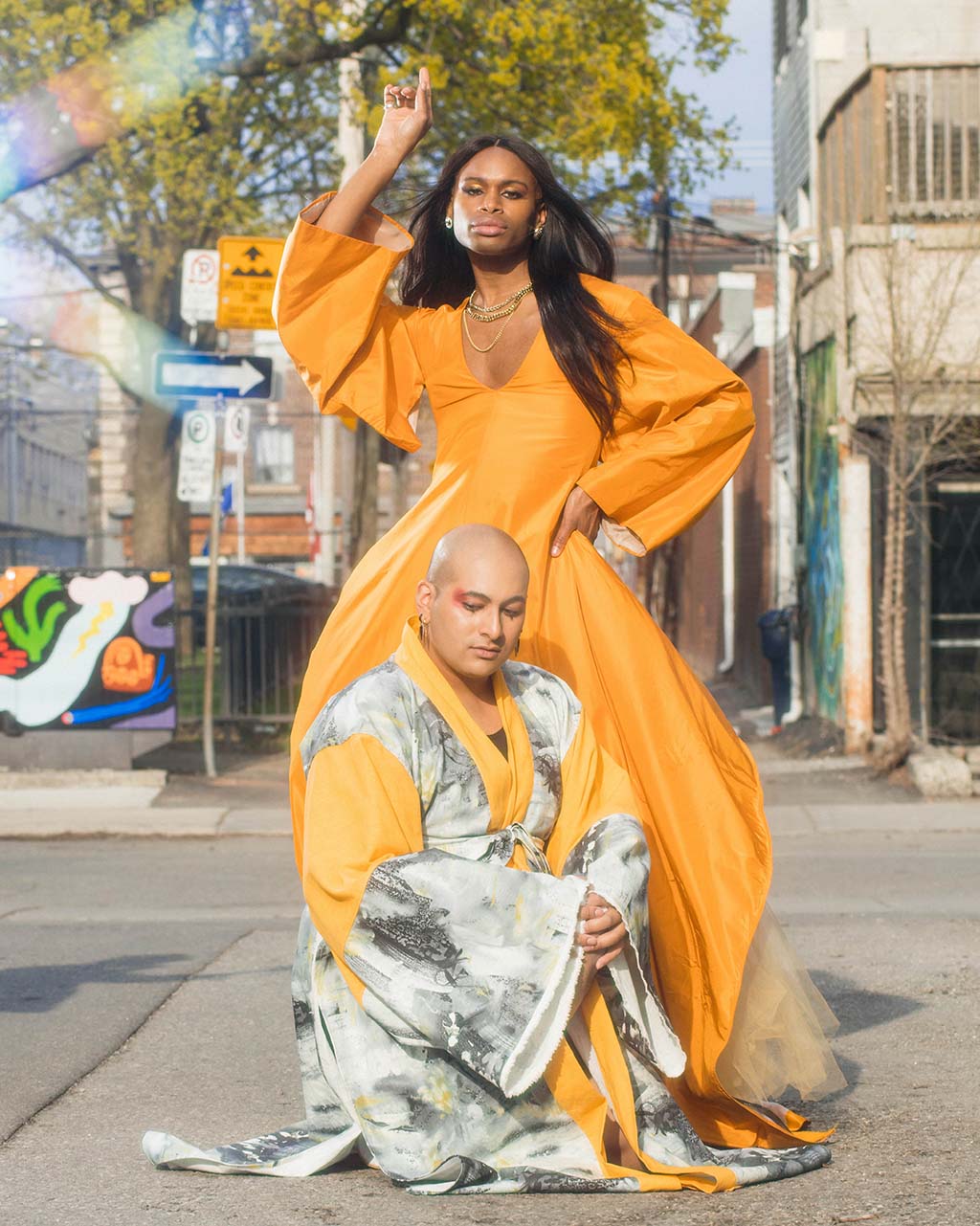 What drew you to photography?‍
My local music scene! During my university years, I would always look forward to going to concerts and queer club nights on the weekends. Although I never possessed the knack for making music myself, I felt enamored by the vibrancy of Toronto nightlife and wanted to participate in some way, shape or form.
I started bringing disposable cameras with me to document the events I was attending, and eventually started connecting with local musicians and club kids to work on projects with them (e.g., album artwork, event flyers, social media promo, etc.) Although I've expanded my practice since then, working on music-related projects is still my favorite type of work.
‍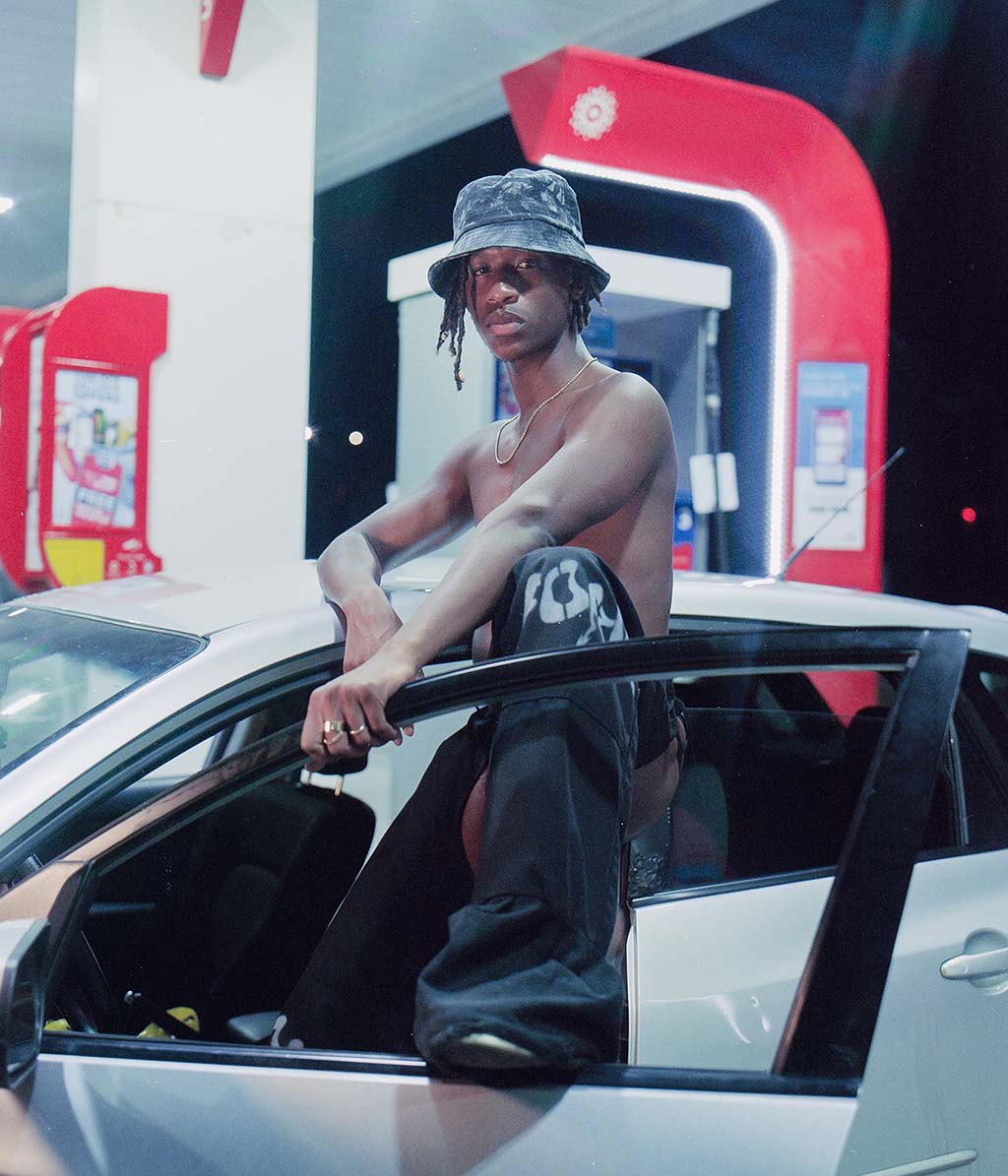 Where do you look for inspiration?

I'm very inspired by photographers who are able to make regular subjects and mundane environments into a point of interest. There are plenty of photographers who are able to produce visually striking work as a result of having regular access to beautiful environments, subjects or spaces. Unfortunately I never grew up with this kind of access or privilege, so certain photography tropes felt very ostentatious to me.
Once I began taking notice of photographers such as Arch McLeish, David Brandon Geeting and Evan Angelastro, I realized that I could still achieve a lot with very little (visually speaking). These photographers have such a distinct point of view and attention to detail that they could make a roll of toilet paper look otherworldly. It's now a main point of inspiration for me to find little pockets of beauty within the mundane and the ordinary.
‍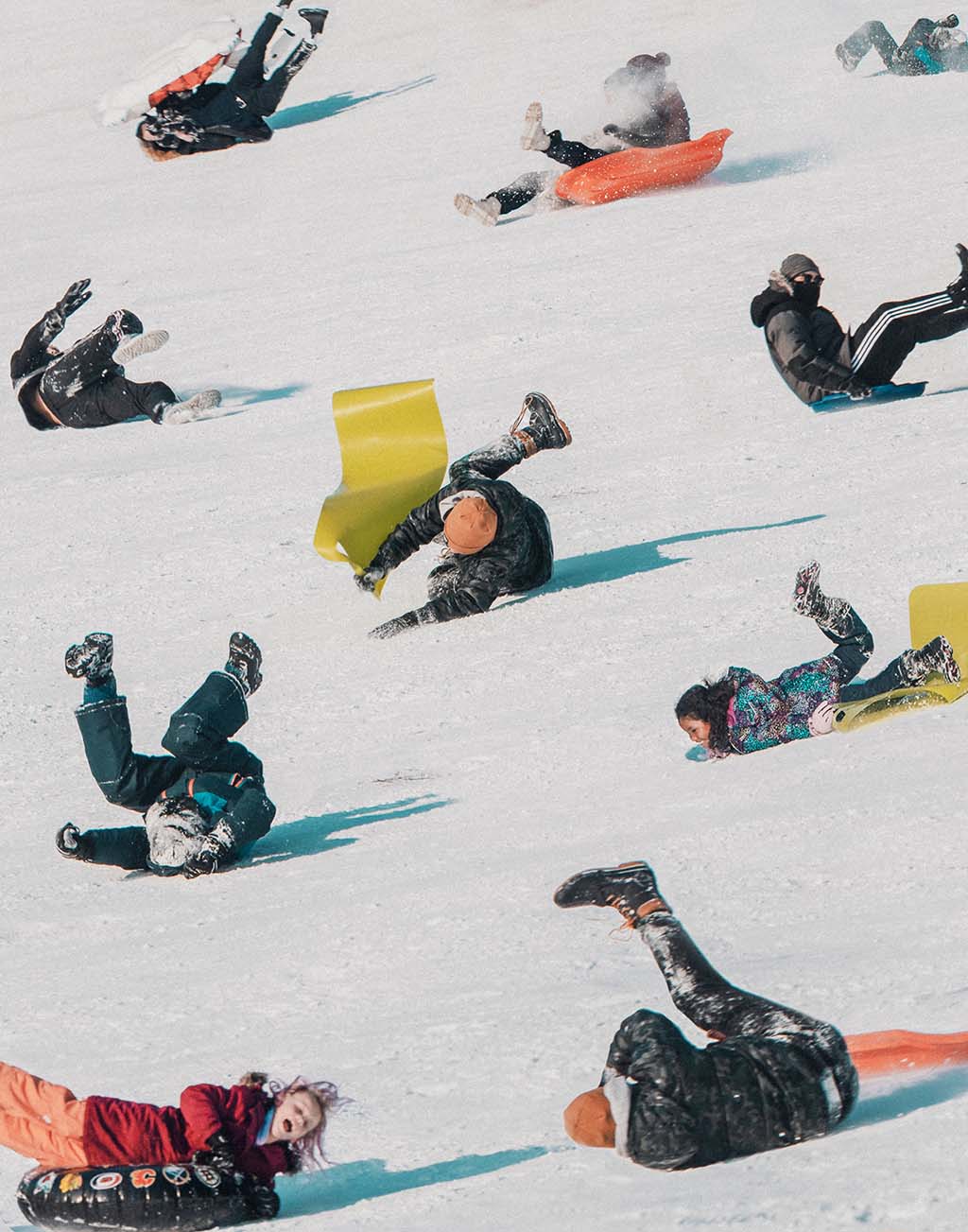 What's your favorite image you've captured?

My favorite image of mine is titled "symbiosis", and it depicts a cluster of people wiping out and falling down a snowbank. Earlier in the year when it was still snowing in Toronto, I went tobogganing with one of my close friends to try and shake off our winter blues. The city's brutal winter in conjunction with the COVID crisis made Toronto's lockdown particularly miserable and lonesome, so it really lightened my spirit to see a bunch of people having some carefree fun, gleefully plummeting down a hill at the speed of a race car.
It was so fun for me to watch, that I ended up going back the next day with my camera to capture it. I stood at the bottom of the hill for almost 3 hours, with kids screaming at me to "move out of the way!!!" (Thankfully nobody got hurt). I managed to capture a bunch of amazing wipeouts, stitched them together on photoshop and created a single image. I love this image's cohesive chaos so much, and I definitely want to create more images like this in the future.
‍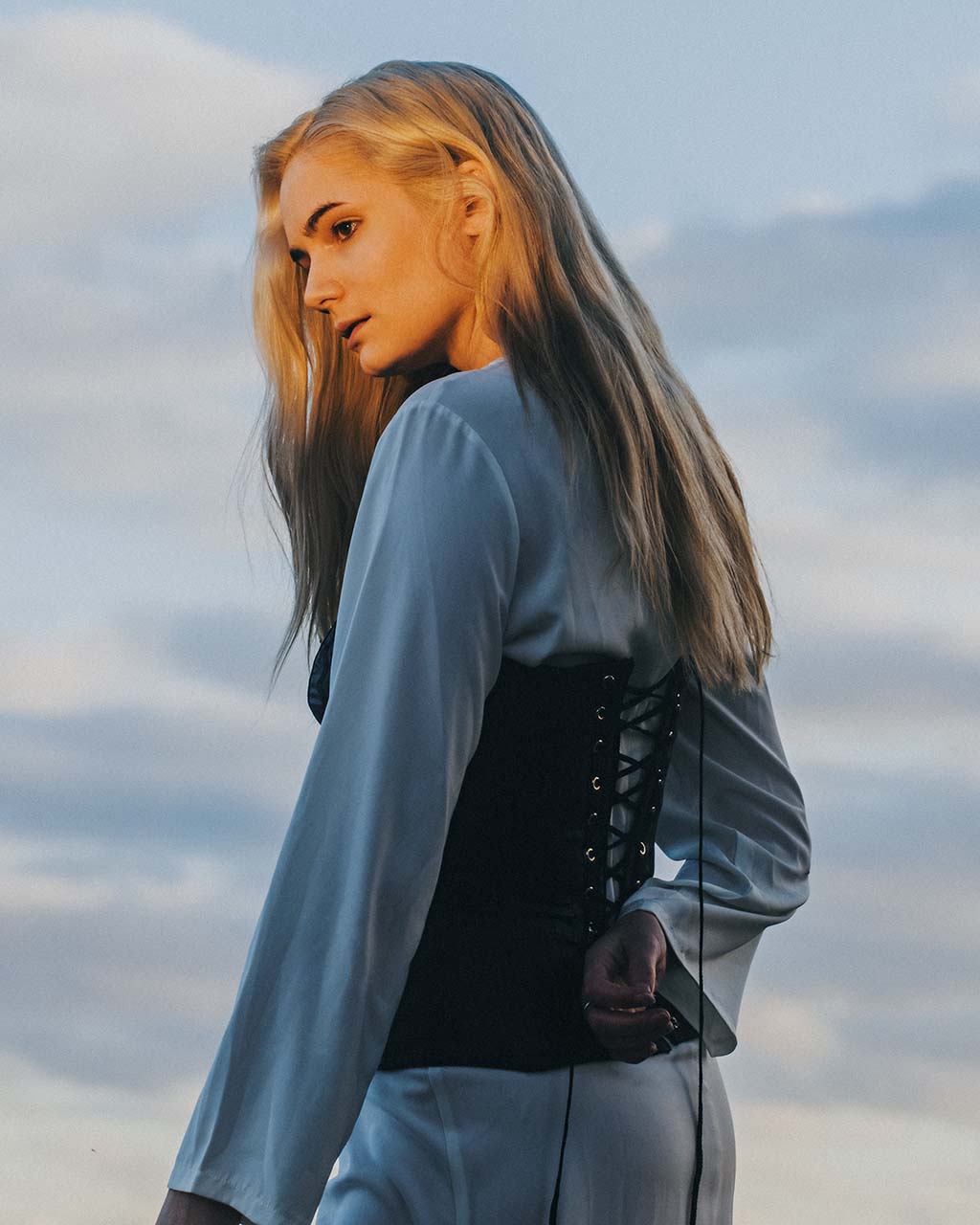 Can you share some tips on how you shoot your images?

Lighting is key. I will usually bring a cheap portable strobe with me if I am shooting digital, or a reflector/continuous light source if I'm shooting film. Even if I am shooting in broad daylight, I like to balance out the shadows and give an extra layer of dimension to my subjects.
I used to rely solely on the quality of film to give my images an interesting texture, however I've since learned that supplementary lighting can really make your images pop. Lighting can be intimidating to learn, but trial and error is sometimes the only way to bring about creative growth and develop your style.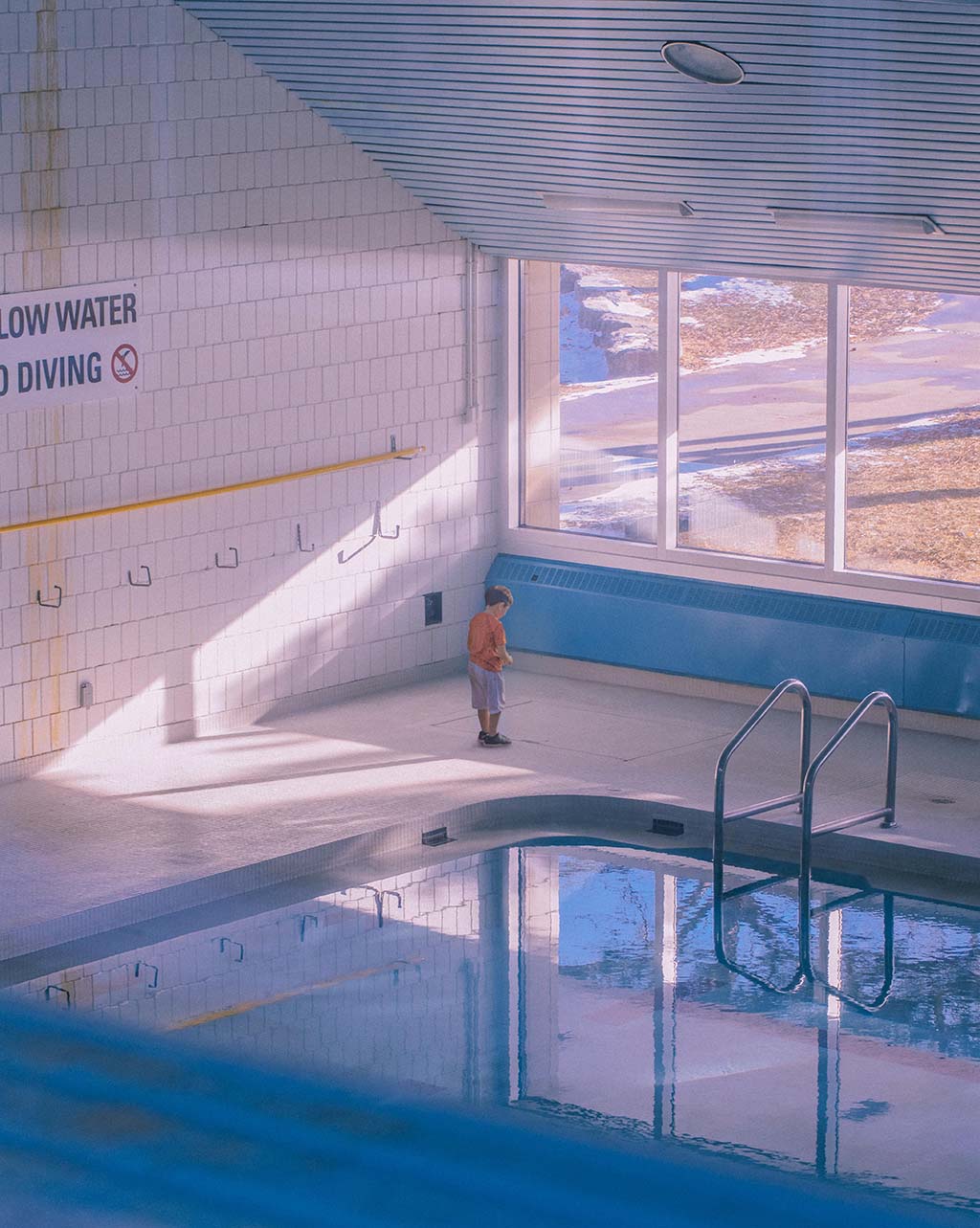 What has been your biggest challenge in pursuing a career in photography?

My biggest challenge has been separating my work from my worth and identity. As a freelancer, it's necessary for me to build not only a social media presence, but also to build trusting bonds with the people in my community as I depend on them to keep doing what I love.
As a result, it can be challenging to separate my "brand" from my personality, or a "potential networking opportunity" from a friendship. It's important for me to humanize myself and others as much as possible, so I've been learning to set boundaries for myself and develop a more healthy work/life balance.
‍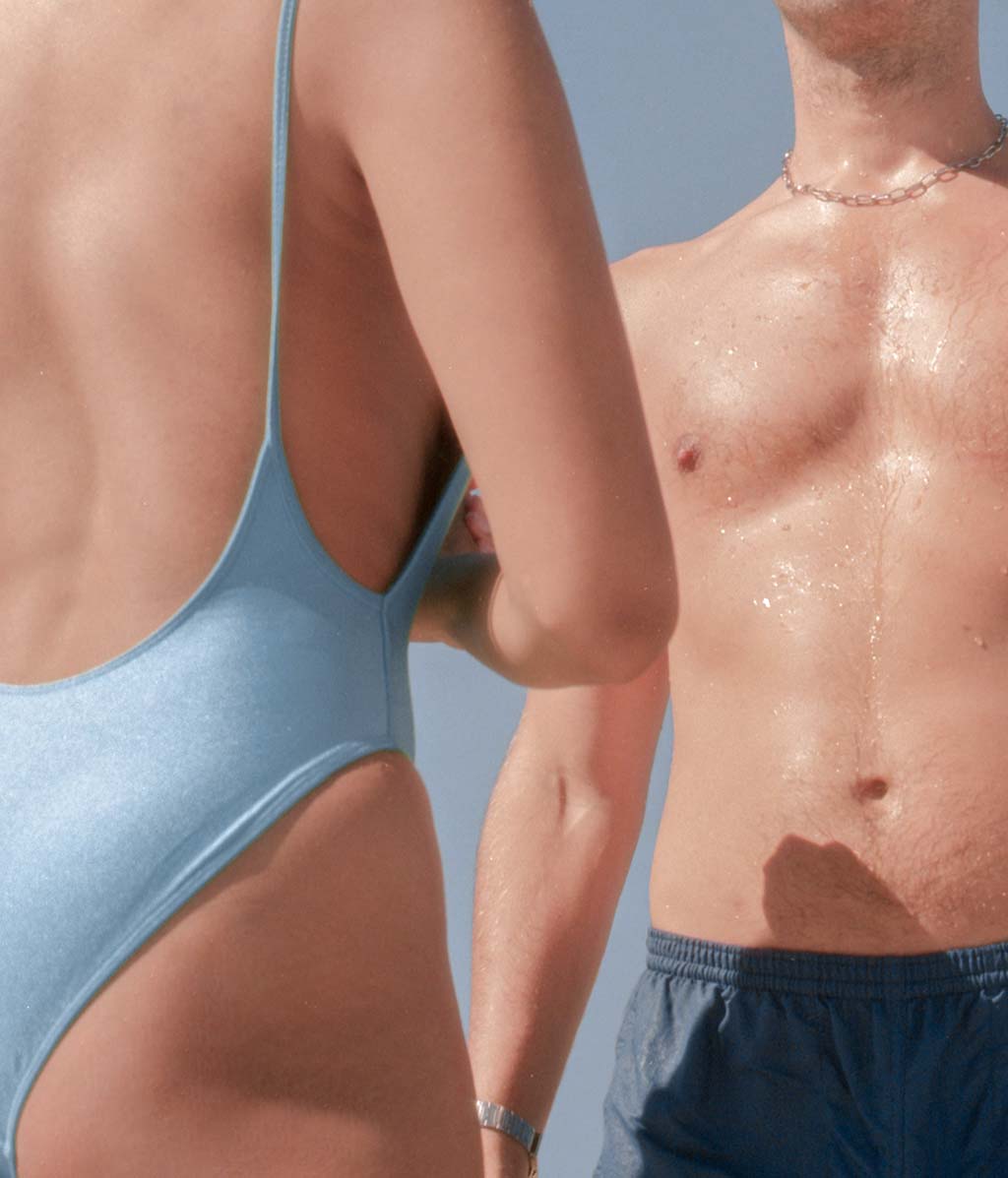 What advice would you give to someone starting a career in photography?

I believe that the best photographers have a sense of curiosity about the world. If you want to grow as a photographer, you need to showcase that you have a unique point of view and see your subjects/surroundings in an idiosyncratic way. I would recommend upgrading your equipment only to enhance your point of view, rather than to create it.
I know photographers who take some mind-blowing photos with their iPhones or with hand-me-down cameras. If you feel confident in your point of view, challenge yourself to work with the resources you have available to you until you feel that the equipment you have is no longer beneficial or practical for your craft.

Additionally; pay attention to what other photographers are doing! Analyze the lighting/compositions/colours that your favourite photographers gravitate towards, reach out on social media to ask for pointers, and follow YouTubers who make videos on the more technical aspects of photography. As someone with no formal education or degree in photography, trust me when I say that the internet is a powerful tool in this field!
‍

Creating your first project?