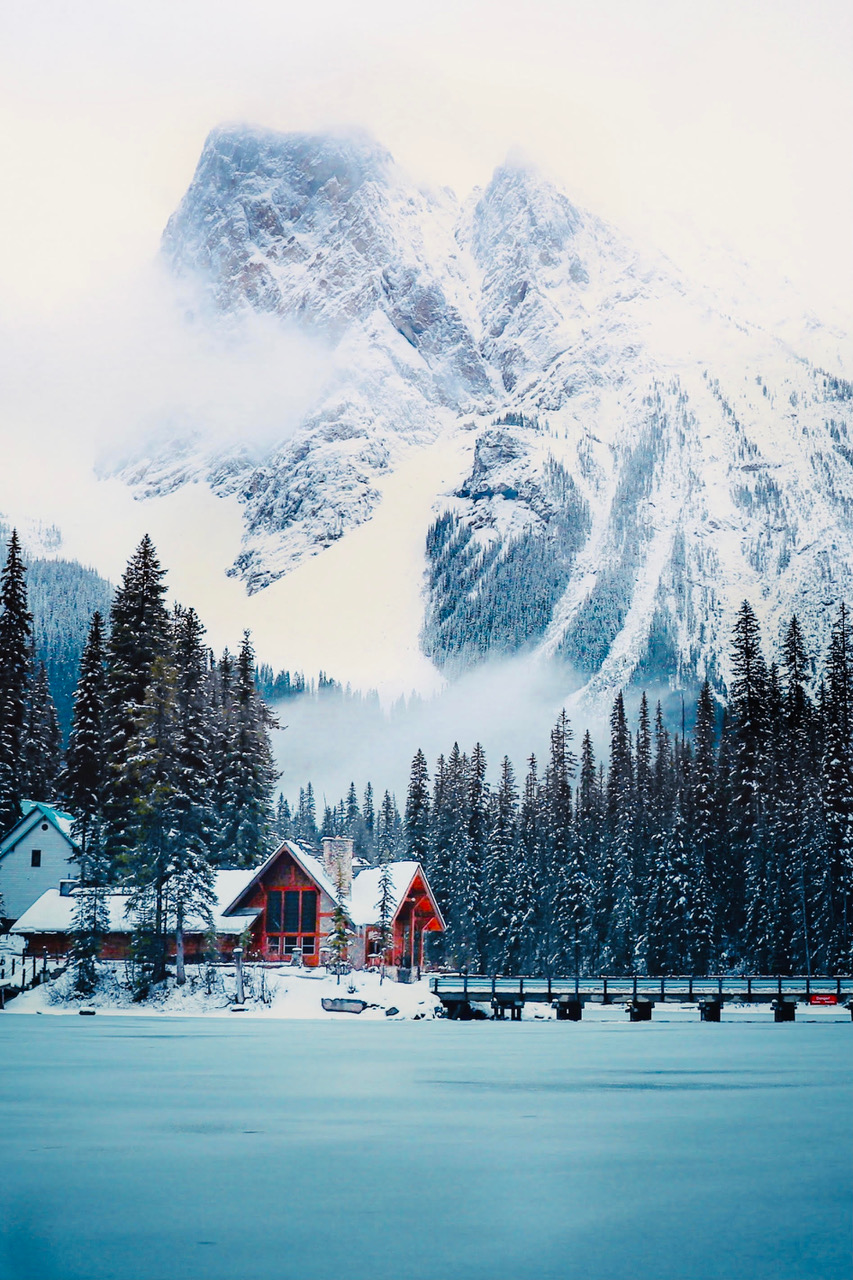 What drew you to photography?
I recently moved to Calgary which is very close to Banff National park and the Canadian Rockies. I am an outdoor person and love nature to the fullest. I had never lived so close to the mountains, and I was not sure how long I would be here. So, I wanted to make use of this opportunity to explore nature and started capturing travel images as good memories to look back in the future. However, I have become so passionate about photography that the equations have changed a bit. Now, the eagerness to photograph motivates me to go out and explore more.
‍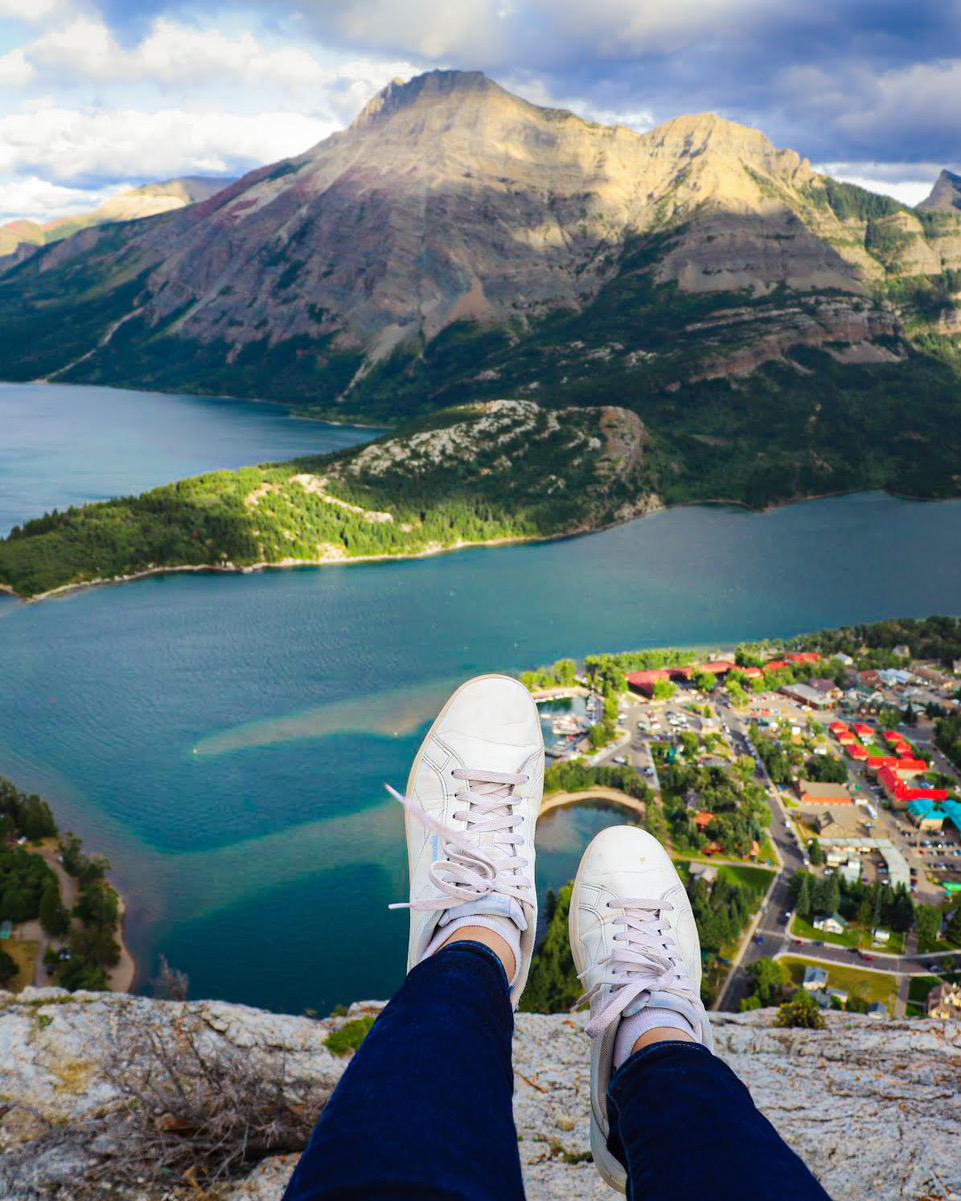 Where do you look for inspiration?
Being new to photography, I seek inspiration from other artists and their amazing works to learn from their experiences. Everyone has their unique style and perspective of capturing a subject. Sometimes I put myself in their shoes and think, had I been there at that spot would I have clicked that image the same way? This process helps me to improve my creative thinking.
‍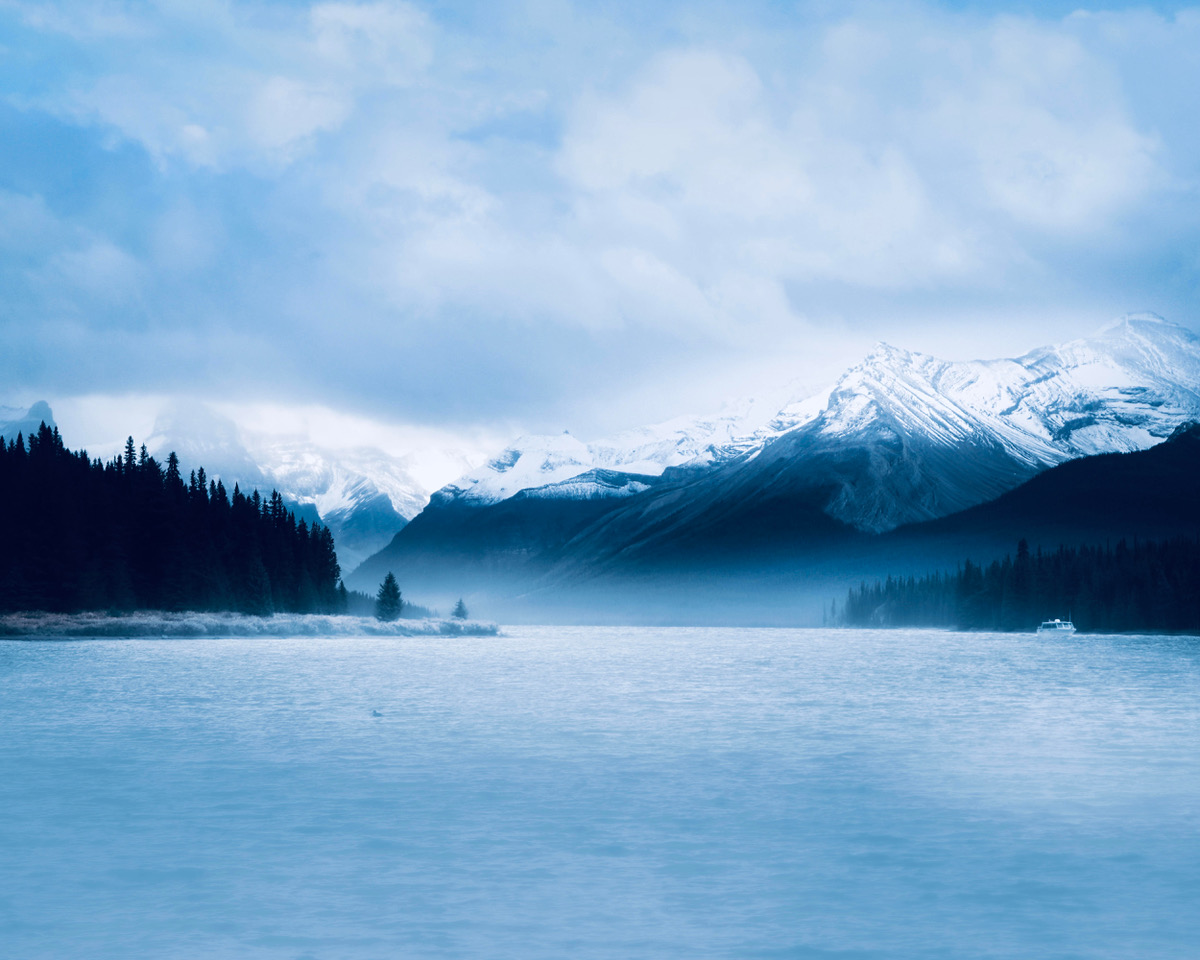 What type of cameras and lenses do you use?
I got my first DSLR camera Canon sl2 a couple of years back, which I still use. I use 18-55mm kit lens which came along with the camera and I think the kit lens is good enough for a beginner to get started with photography. Recently, I added nifty fifty to my collection to capture portraits which gives a good depth of field and provides a nice bokeh effect to the image. It's not very expensive compared to other lenses and I feel it is a must-have lens for all photographers.
‍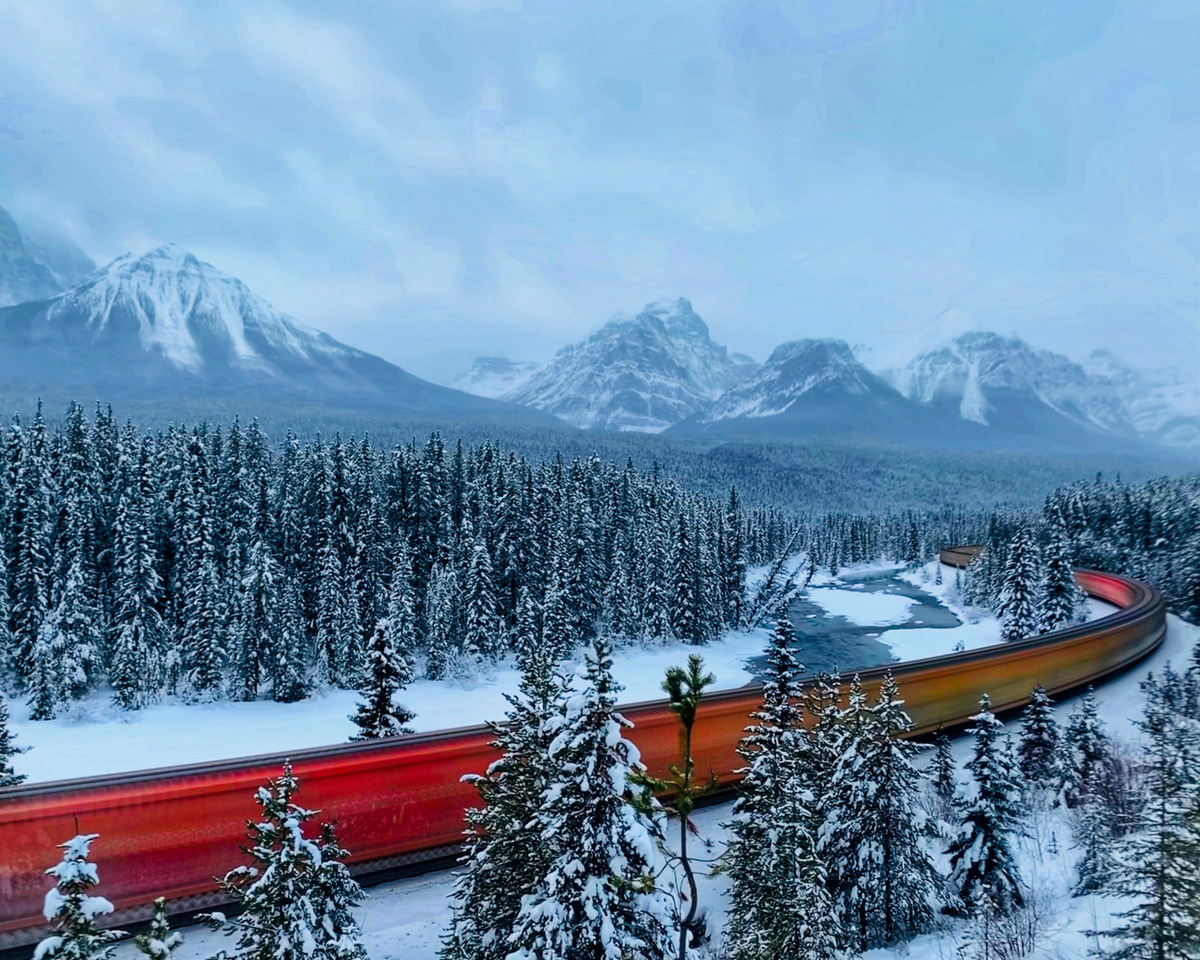 What is your favorite image you've captured?

I captured this long exposure shot of the train passing through Morant's Curve in Banff, which is a very beautiful and picturesque spot. It was snowing that day with sub-zero temperatures and I literary couldn't feel my hands while clicking this image. It was my first attempt at a long exposure shot and I was really happy with the outcome.
‍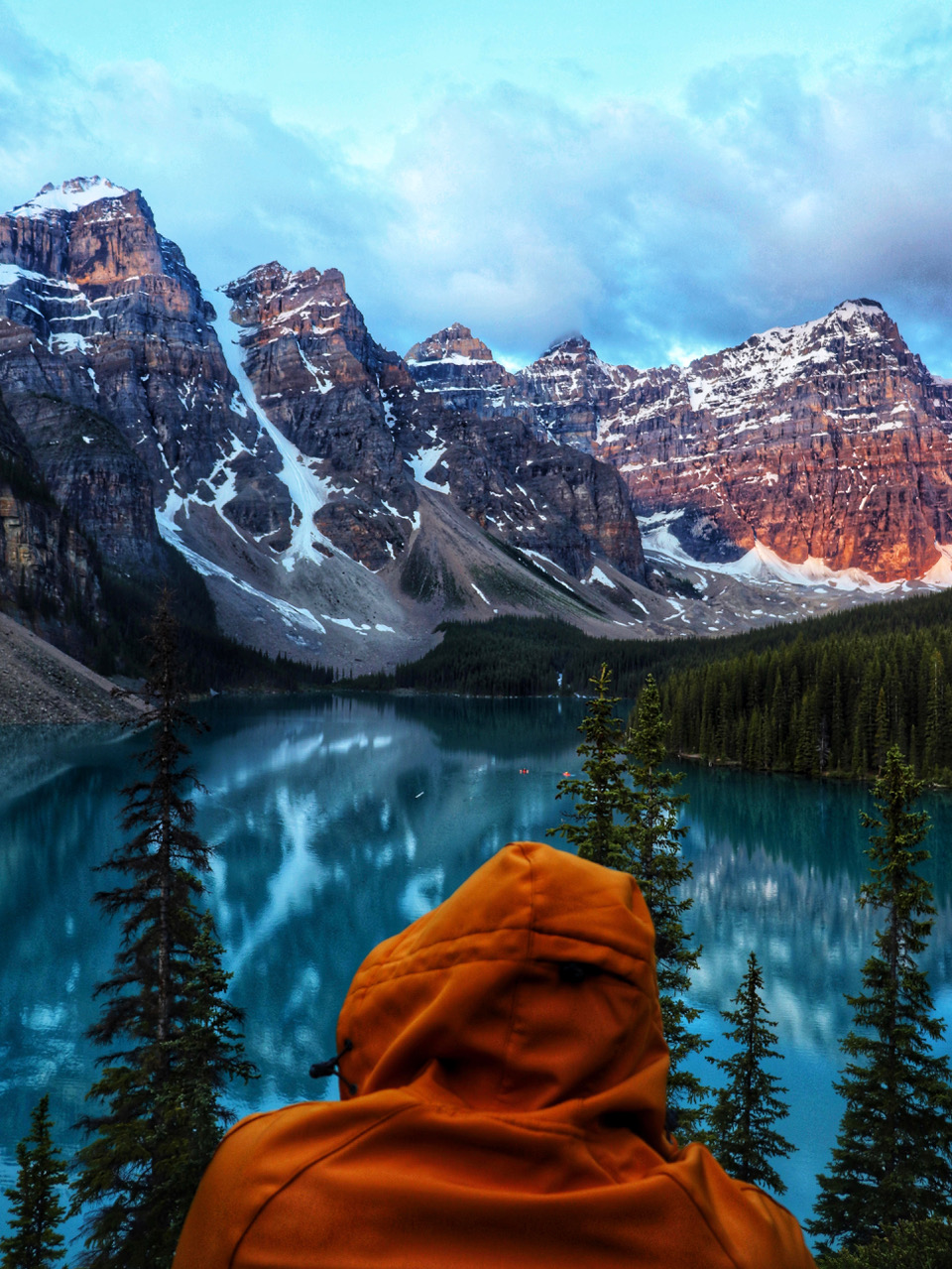 Can you share some tips?
While shooting images, a good composition of the image is really important. I look for a clear subject for my photo such as a mountain and I follow the rule of thirds to place my subject accordingly than simply placing it in the center. In order to get a good overall visual composition of the image, I lookout for a good foreground that will compliment my subject such as a person, cabin, etc. I also look for a good light source, in order to keep the ISO levels down to a minimum.
‍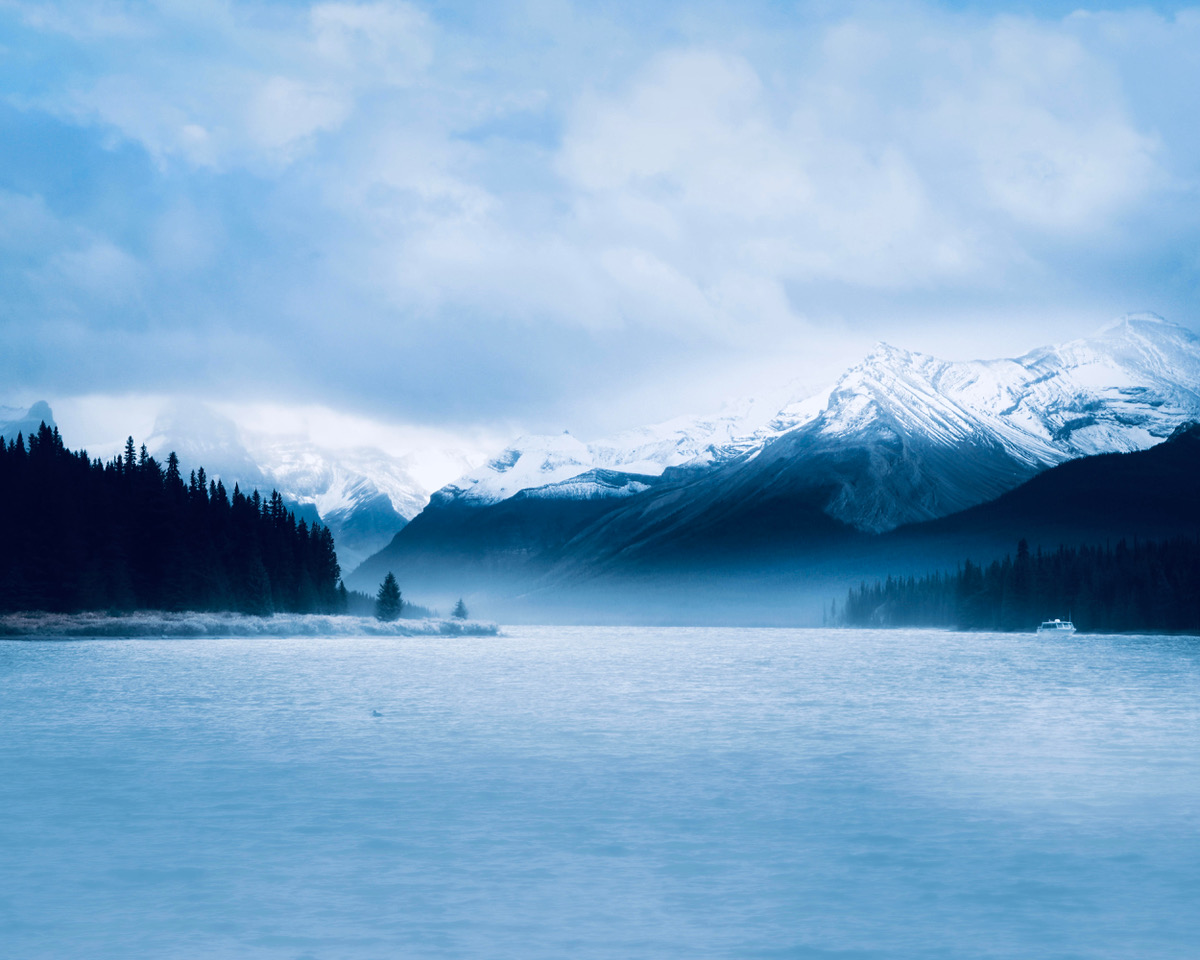 What's the secret! Are there specific types of equipment for taking these kinds of photos?
One does not have to use high-end gear to get a stunning image. Even smartphones are good enough to get a good image of your shot and I use one to capture most of my images, as it's very handy. However, I believe certain equipment is essential for specific types of photography. For instance, if you would like to shoot the night sky to capture northern lights or the core of our galaxy, then using a tripod for longer exposures becomes essential to avoid camera shakes. Also, you require a fast lens with lower apertures to bring down your exposure time else you will get star trails in your image.
Some photographers use a star tracker to follow the stars and avoid the trails. Although these gears are essential for astrophotography, they might not be useful for someone who loves to take portraits. So, it is essential to find your niche and then decide whether you require any essential gear to enhance your photography.
‍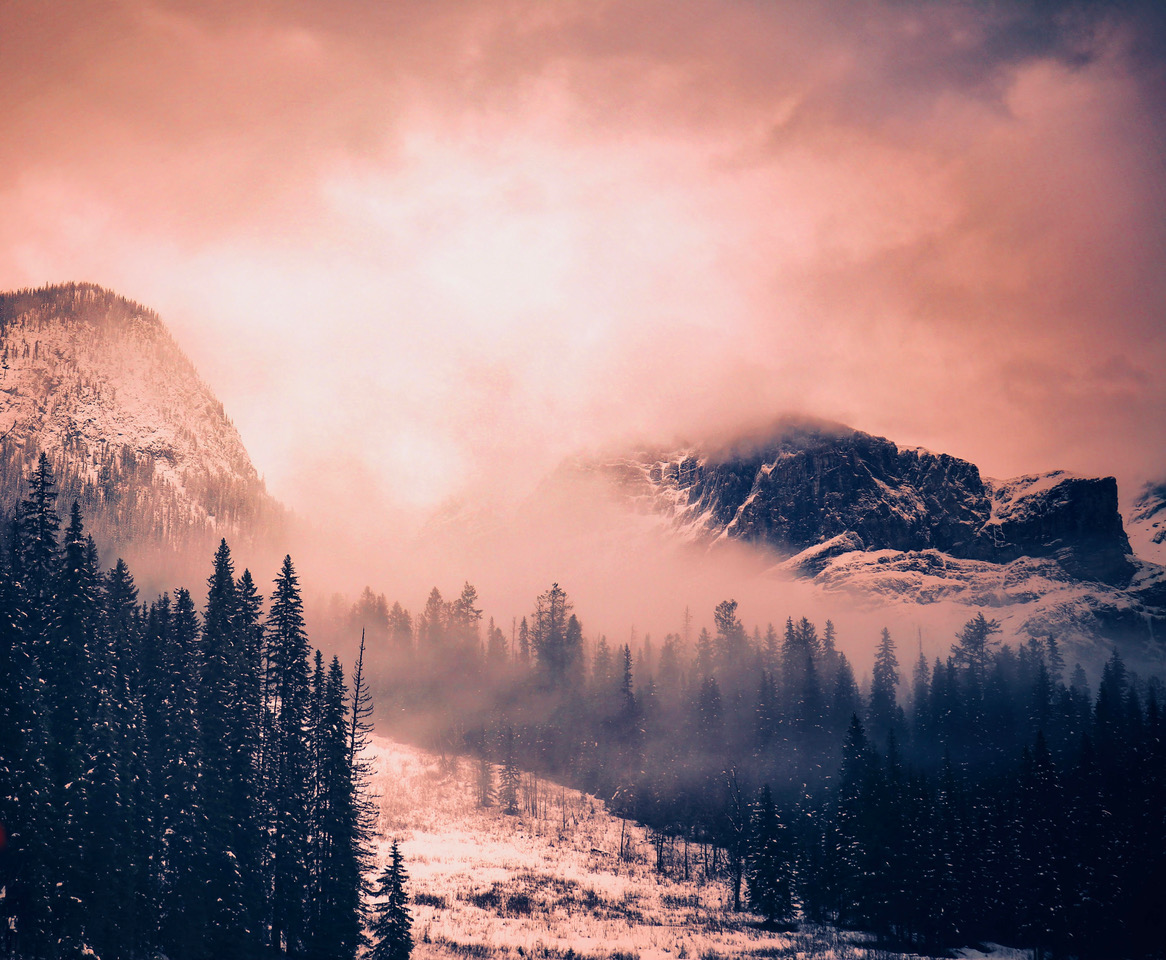 What advice would you give to someone starting a career in photography?
For me, Practice and Patience are the two most important keys for success in any field and the same applies to photographers as well. Practicing will let you get familiar with your camera, allowing you to use it to the best of its capabilities. The hands-on experience will definitely help you get better with each shot. Secondly, being patient is really important to get the perfect conditions for the picture-perfect shot.
Apart from taking a good photo, good post processing of the image is equally important, and it will take your image to the next level, so knowing how to edit your images is essential. Some photographers have unique editing styles and sometimes by just looking at the photo you can say to whom the particular photo belongs to. So, let your artistic minds get into the play and see how you can bring a unique style to your image.
‍

Creating your first project?