Mar 18th 2019
There's good news if you love to take photos. The Apple Photos app for macOS is a suite of digital tools that lets you store, categorize, sync, and edit all your photos in one place.
You might not be the next Annie Leibovitz, but you too can create amazing images to share with friends. Store your photos in your Mac library and access them from multiple devices with your Apple ID. It's that simple!
What is the Photos App for macOS?
Photos for macOS is a powerful piece of software that transforms the way you store, share, and edit your photos. Unlike other photos apps, it's completely free to use (although you might have to pay for extra storage).
Here are some of the things you can do with macOS Photos:
Import pics from your DSLR, GoPro, or drone
Save your images in the cloud via iCloud Photos
Access your photos from any Apple device -- iPhone, iPad, Apple Watch, etc.
Create a photo library with all of your images
Search your photos via tags and people
Edit your photos with filters, text, shapes, etc.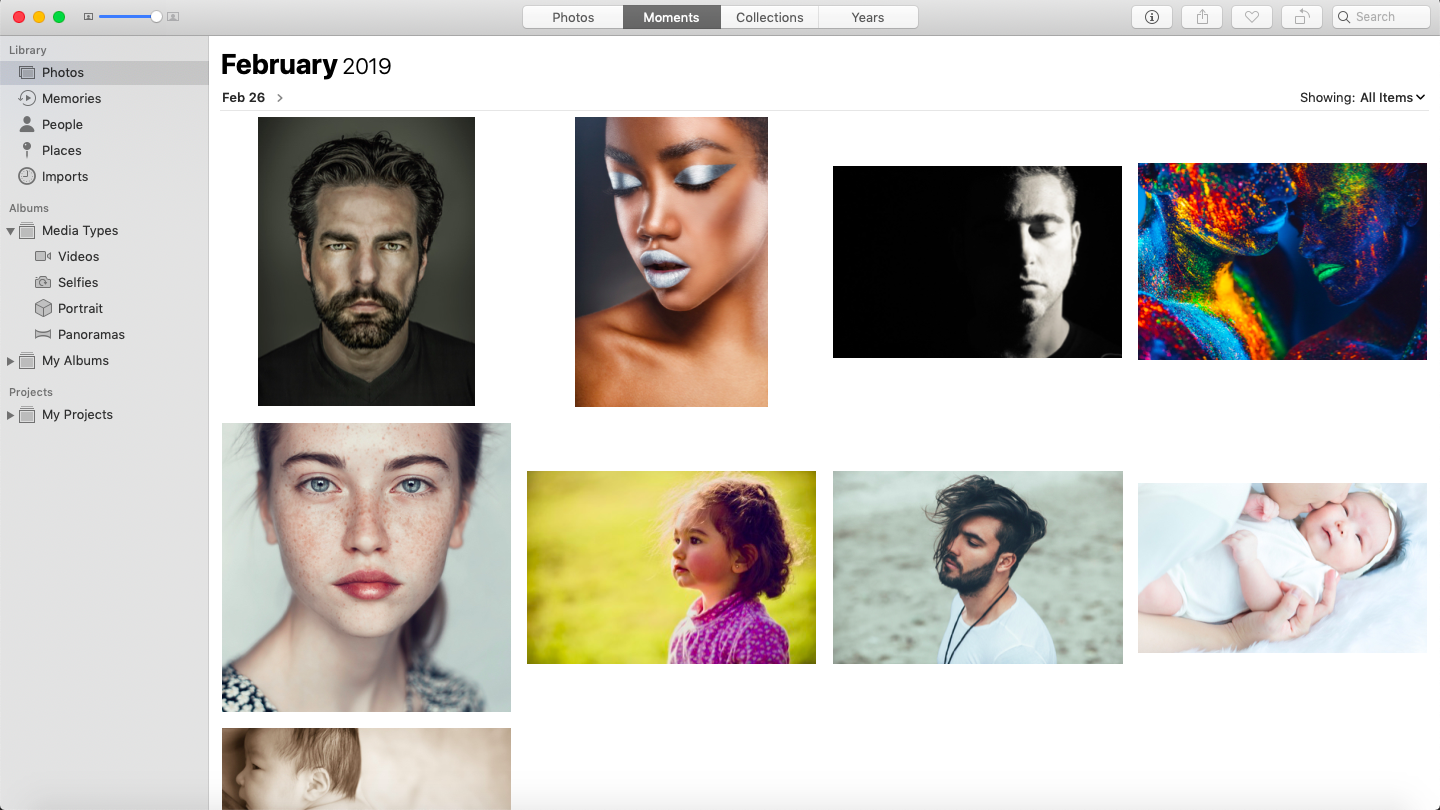 How Much Does It Cost?
It's free to use the Photos app for macOS. You get 5GB of free storage in iCloud. (That's a lot!) However, you can pay for up to 2TB of extra storage.
Why Should You Use the Photos App for macOS?
There are various benefits of using the Photos App for macOS:
You can save space on your iPhone. Once you've synced your photos from your phone to iCloud Photos, delete them from your mobile device to free up space.
You can edit your photos on a bigger screen with more advanced editing features.
It's easier to search for and categorize photos on your Mac than a smartphone.
How to Use macOS Photos
Using Photos for macOS is really easy.
First, update your Mac. This will ensure that you have the latest version of macOS.
You should see Photos for macOS on your home screen.
If you still use the iPhotos app, upgrade to Photos for macOS.
Turn on iCloud Photos on your Mac. You can do this from the Settings menu. This lets you transfer photos to the app from your computer and other devices.
Create a Photo Library
Your photo library lets you keep all of your pics in one place. You will notice there are four categories in your photo library:
Photos
Moments
Collections
Years
The Photos tab shows all of your photos in chronological order (where possible). Your most recent photos will show up first. Click on the Photos tab and scroll down to see all the pics you have taken in the past.
The other three tabs group your images based on when and where you took them.
Keeping your photo library well-organized will make it easier to view, share, and edit your photos. You can delete old images and videos you don't want, create folders, and move them from one tab to another. You can do all of this with a click of a button!
How to Edit Your Photos
Here comes the fun part. The Photos app for macOS has loads of editing tools. You can add filters, images, and other graphic elements to your pictures in seconds.
Here's how to do it:
Double-click the photo you want to edit.
Click Edit. You can find this in the upper-right corner of the app.
You will see editing tools on the right of your screen.
There are plenty of ways you can edit your photos in this app. Here are some of them:
Adjust the color, brightness, saturation, and sharpness of photos
Add text to photos
Crop photos
Quick tip: If you don't have time to manually edit your pics, use the Enhance feature. This adjusts the look of your photos with just one quick click.
Use Filters
Adding a filter to your photo won't take you long, either. You will find loads of different ones to choose from. If you use a filter and don't like it, you can always change your mind.
Tag Your Photos
Tagging your photos makes it easier to find and share them. It only takes a few seconds.
Double-click the photo you want to edit.
Click the Information symbol (i) in the upper-right corner.
Add a description, location, or keywords to your photo.
Share Your Photos
Your Shared Albums is where you share photos with friends. You can add photos to your Shared Albums at any time, meaning you can always choose which photos are shared with your contacts.
Quick tip: Want to add photos from your Shared Albums to social media? Double-click on the photo you want to share and click on the Upload symbol. Choose your social media platform -- Facebook, Twitter, Instagram, etc.
Use an Extension
MacOS app extensions are a great way to expand on the functionality of your app. Extensions are third party applications that integrate seamlessly with Apple's Photos application. With a growing number of app extensions available, there are so many exciting ways to work with photos on your device:
Use a photo editing extension for more advanced editing options
Download Mimeo Photos to create unique and personalized photobooks, cards, and calendars
Use an extension to order photo prints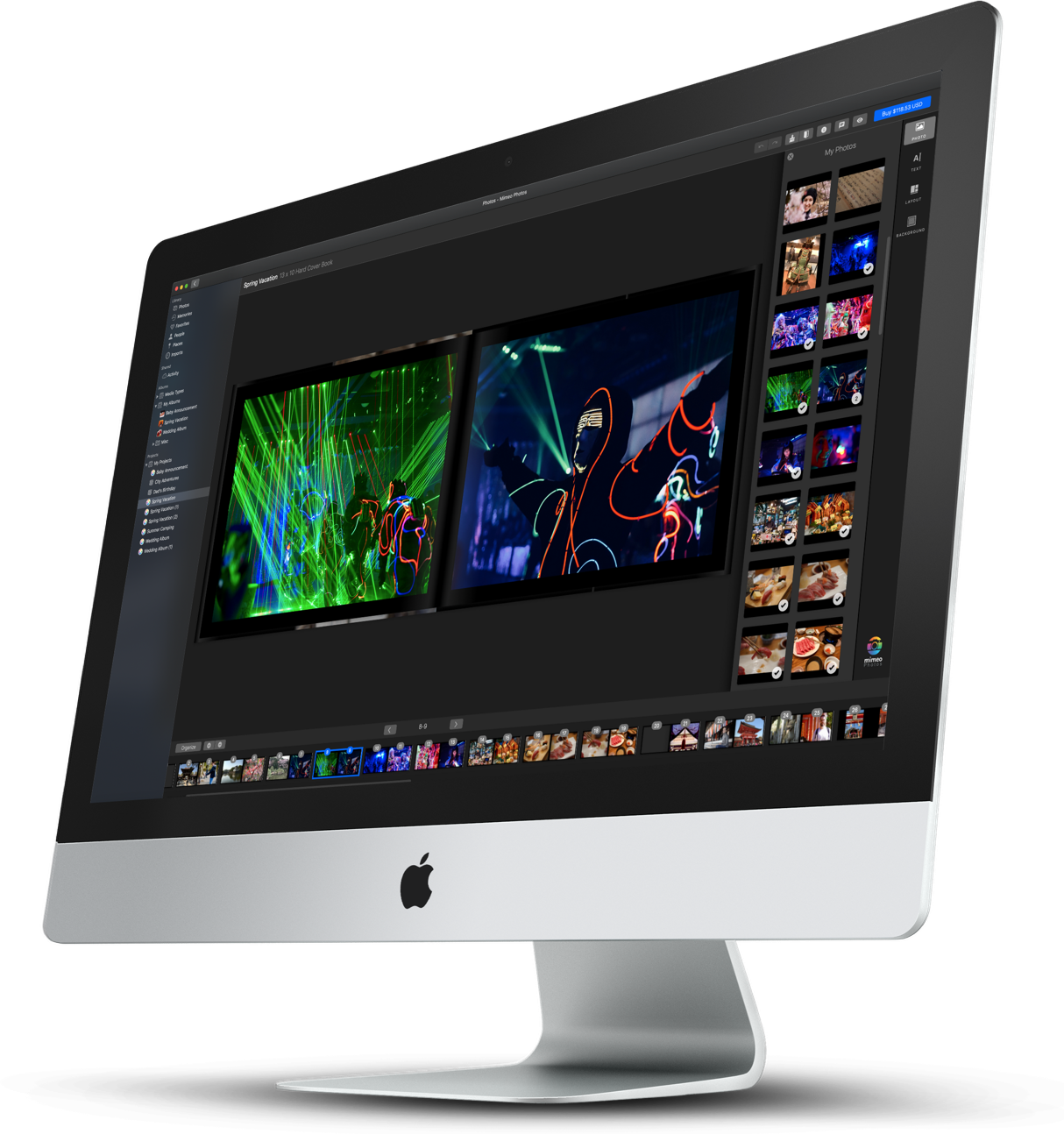 If you are new to the Photos app for macOS, follow this simple guide. This piece of software makes it easier for you to store, sync, categorize and edit your photos.
Creating your first project?